UniConverter - Convert Netflix to MP4
Use uniconverter to convert/download/compress 1000+ video/audio formats, it's 90X faster.
How to convert Netflix file to MP4?
What is Netflix? Netflix is an American subscription-based OTT service that offers streaming of TV shows and movies. How to convert Netflix to MP4 for watching offline? This article introduces two step-by-step methods to convert and record Netflix movies to MP4. Please read the details to learn about how it works!
Notice: Since the copyrights in Netflix videos are belong to the content producers, the downloading of Netflix videos or movies can just be used for personal use. You can not share them with any third party. 
Sadly, content on Netflix is encrypted, so we are never allowed to download videos directly through any third-party platform. If you find some tools saying Netflix can be downloaded by pasting URLs, it is quite possible they are lying or infringing the copyrights. But there are still some ways to help us to save Netflix as MP4 offline. One of them is recording content, and the other is downloading through the Netflix app.
Method 1: How to Convert Netflix to MP4 by Recording the Video
If you want a sure way to download Netflix to MP4, then you need to use UniConverter. This media converter can help you to convert Netflix to MP4 by recording. ALso, it can help you convert videos from YouTube, Twitter, Vimeo, Facebook, Tiktok, and Dailymotion to various formats.
It also comes with other functionalities that are worth mentioning, including compressing large video files, adding watermark to YouTube videos, etc.You will be able to record your Netflix to MP4.
Steps to convert Netflix to MP4 with UniConverter
Step1

Ready to Record

Before recording Netflix to MP4, you need to change something about your computer settings, otherwise, the recording will be ended up with a black screen. To avoid this, you should go to the 'Settings' section of browser (the three dots located at the top-right corner), then choose 'System' from the 'Advanced' options and close the 'Use hardware acceleration when available' mode.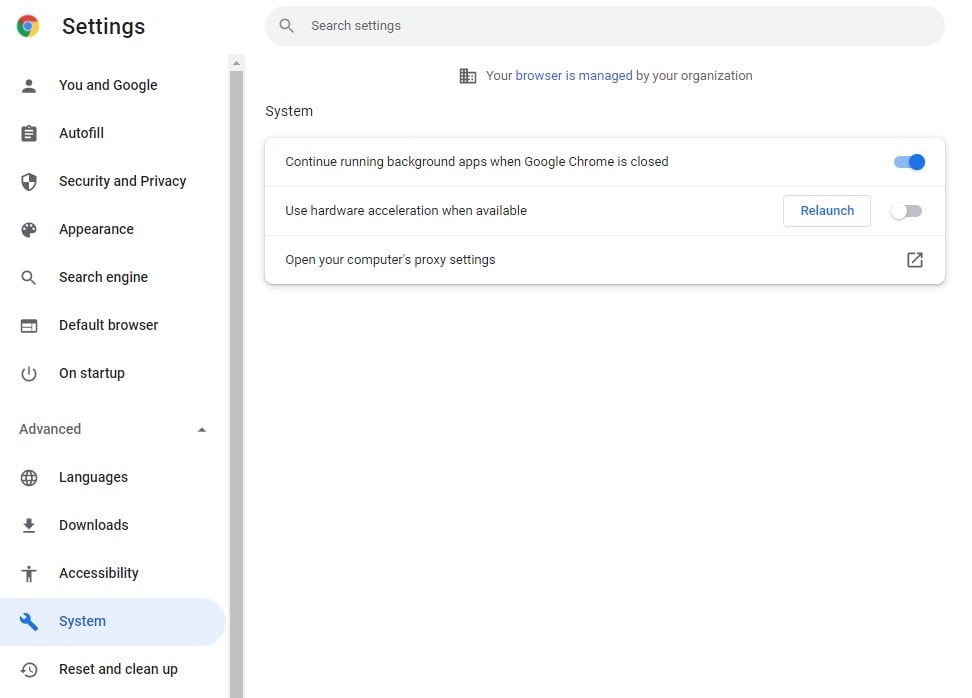 Step 2

Launch UniConverter's Screen Recorder

Open UniConverter, then choose the 'Screen Recorder from the left menu. There are three options: Screen Recorder, WebCam Recorder, and Audio Recorder. Select Screen Recorder.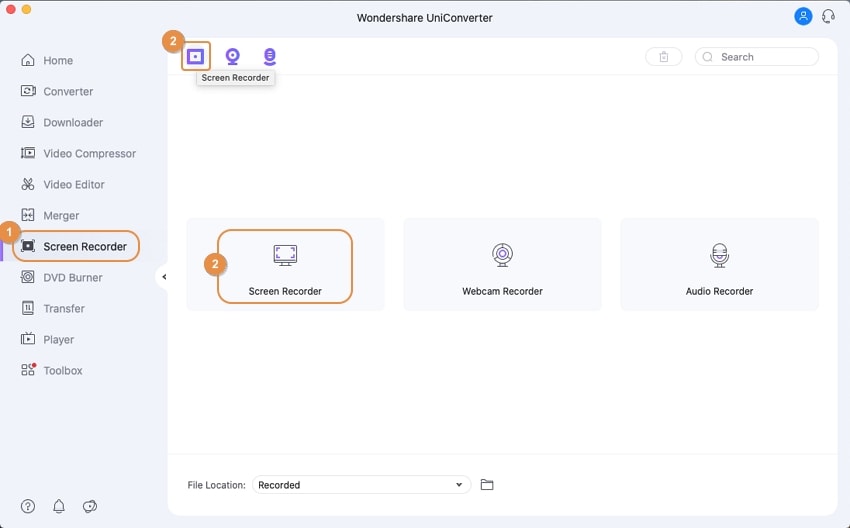 Step 3

Select Record Settings

Then a new window will pop up, from where you can choose the recording mode, audio, webcam, output format, quality, etc. You can set MP4 as the output format.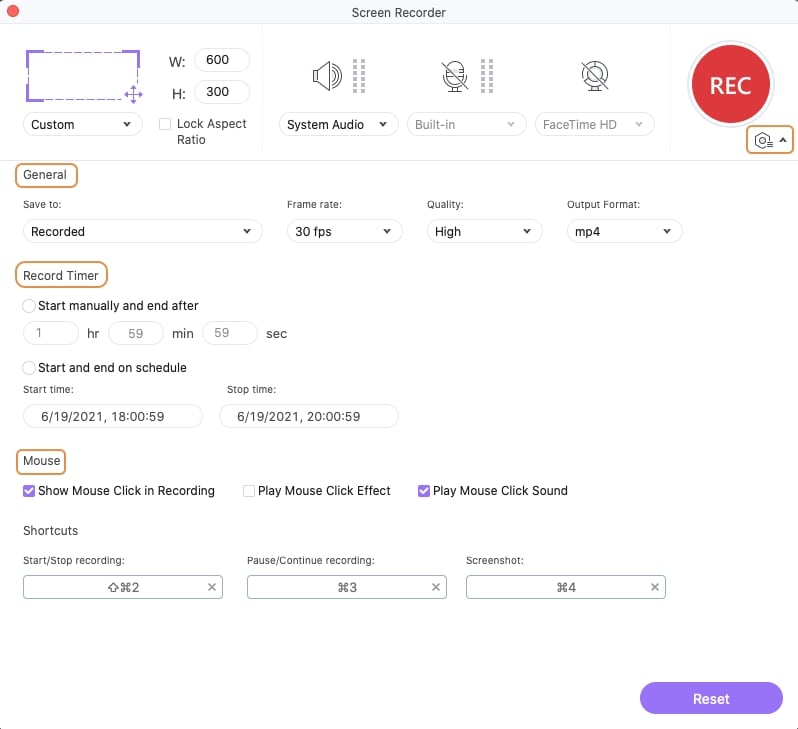 Step 4

Start Recording

The program will then record your Netflix to MP4 and store them on the UniConverter folder by default. Back to UniConverter interface, the recorded files will appear here automatically.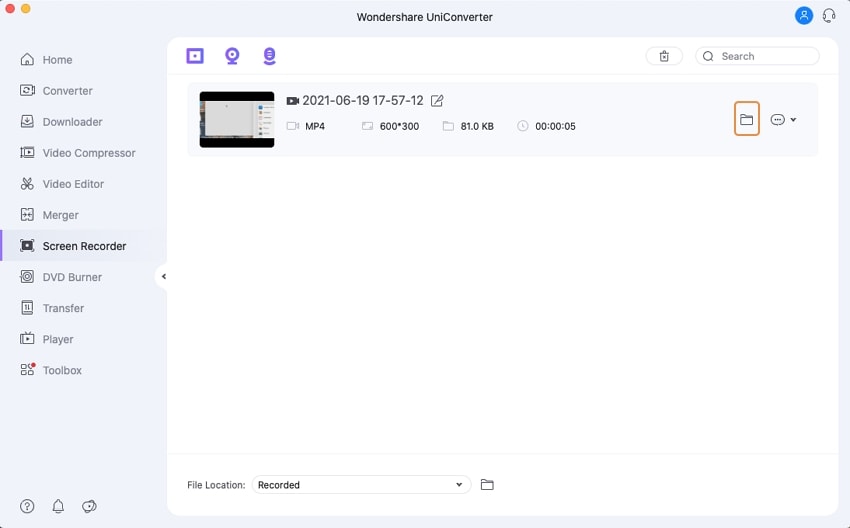 Pros and cons of using the method: Recording can help users save every video on Netflix offline, and different recording features are available on UniConverter's recorder. But before you record the movies, you have to install UniConverter. And this app can not be operated on mobile devices, so if you want to save the videos on your Android or iPhone, you must use the UniConverter's transfer to send the files or use the next solution described below.
Wondershare UniConverter 13 - Best Video Converter for Mac/Windows
5,481,435 people have downloaded it.
UniConverter supports many formats and handles conversion equally, ensuring that high quality is delivered at all times.
During the conversion process, you may add multiple files since the program does batch conversion of files.
You can use the editing suite to make your results creative masterpieces.
This software facilitates file transfer to devices like Android and iPhone among others once the conversion is complete.
UniConverter is also capable of handling video compression hence ensures you acquire the video sizes you desire.
Method 2: How to Download Netflix to MP4 Using The Netflix App
The detailed steps to convert Netflix to MP4 on Mac & Windows
Netflix allows its users to download up to 100 videos at a time. If you want to watch the contents offline on Macbook or Windows computer, you can follow the detailed steps below:
Step 1
Launch the Netflix app on your desktop, then open the movie you want to save without the internet. Now, move the mouse to the right-top corner, then you can find three dots, click on it, and then the 'Settings' option.

Step 2
A new window will pop up, from where you can find the 'Downloads' settings. Choose the settings you want and then leave the menu. Now you can you're your eyes to the download icon on the movie's info page and download Netflix to MP4!

Convert Netflix to MP4 on Android & iPhone
Netflix app on mobile devices can also let us convert Netflix to MP4 directly. If you want to watch the Netflix movie on Android or iPhone without consuming the internet costs, the following simple steps can help you:
Step 1
Tab your Netflix app, then go to the Profile section located at the right-top corner. Then select 'App Settings' from 'My List'.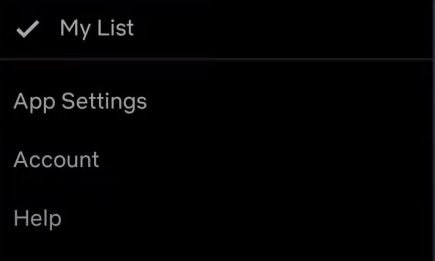 Step 2
Now you can find the various download choices, customize them as you like. Once the above settings are finished, you can search for the movie you like to download, then download the film by tabbing the download icon.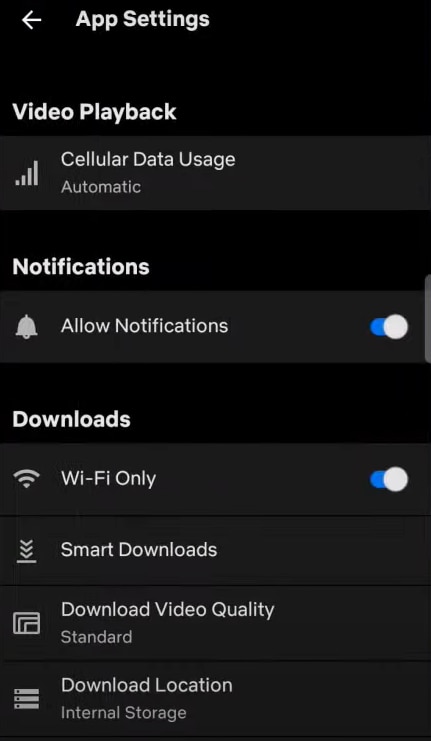 Pros and cons of using the app to convert Netflix to MP4: It is convenient to download and convert Netflix to MP4 on App itself cause you don't have to install or visit any other platforms to access the movies. But if you try this method, you will find that not every movie can be downloaded by the built-in downloader. This is because of some license issues. What's more, you may have seen that the download options on the app are limited. If you want to do more advanced editings, the Netflix app, I'm afraid, can not satisfy you.
Bonus: Top 10 Hottest Movies on Netflix
After checking the steps to convert Netflix to MP4, it's time to check some hot movies. When on Netflix, you might be confused about which movie to watch. Here is a list of our top picks that you can manage to get started. You can download it in MP4 with UniConverter if you like the movie!
It is a teen romance movie starring Lana Condor, Noah Centineo, and Janel Parrish that was released on August 17, 2018, on Netflix. The plot of this movie is about Lara Jean Covey, whose love letters to her five crushes are stolen and mailed out. From there, here, life in school becomes difficult.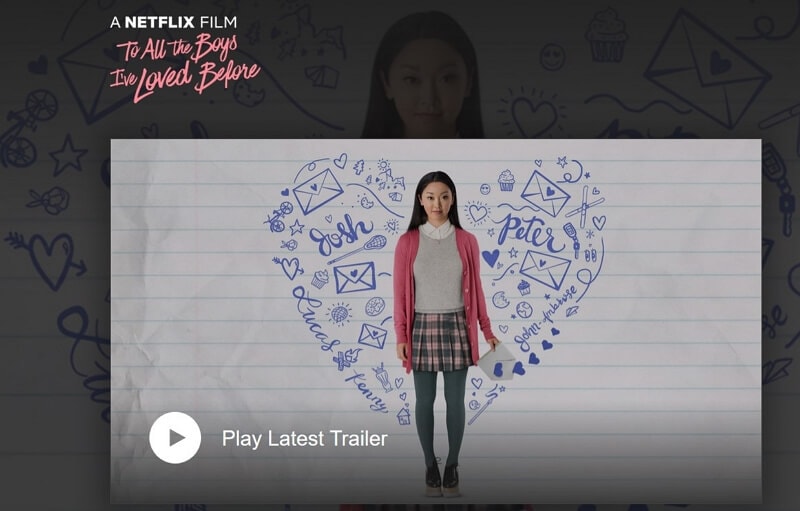 Another hot Netflix movie that is a must-watch is the drama film Roma, written and directed by Alfonso Cuarón. It stars Yalitza Aparicio and Marina de Tavira. This movie portrays an intense and emotional portrait of domestic life set against Mexico's political chaos in the 1970s through a character known as Cleo, a domestic worker.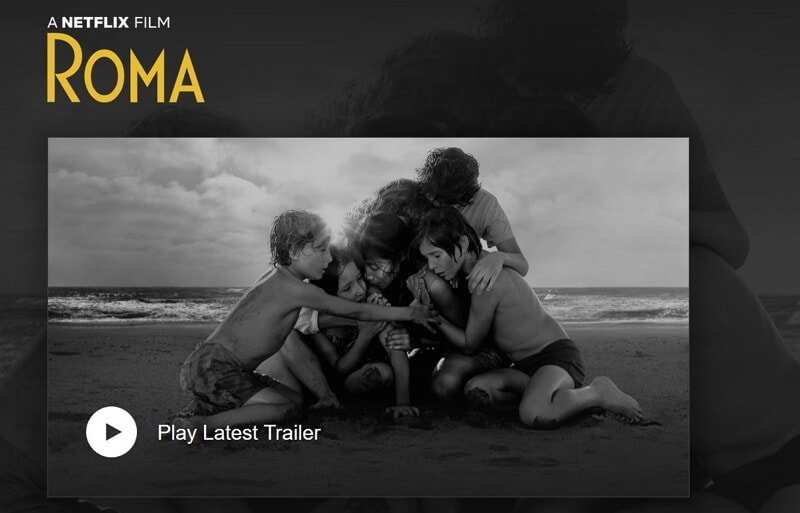 Mute is a 2hour film that stars Alexander Skarsgård, Paul Rudd, and Justin Theroux, released on February 23, 2018. This neo-noir science fiction film is about a mute bartender whose lover disappears mysteriously.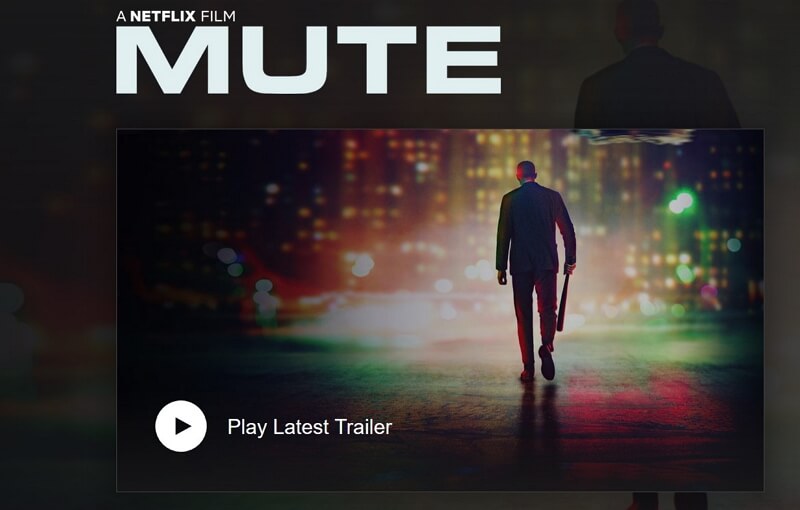 4. The Truman Show
If you love satirical science fiction films, then The Truman Show is right for you. It stars Jim Carrey, Ed Harris, and Laura Linney. Jim Carrey, who acts as Truman Burbank, discovers that his life is broadcasted as a TV show.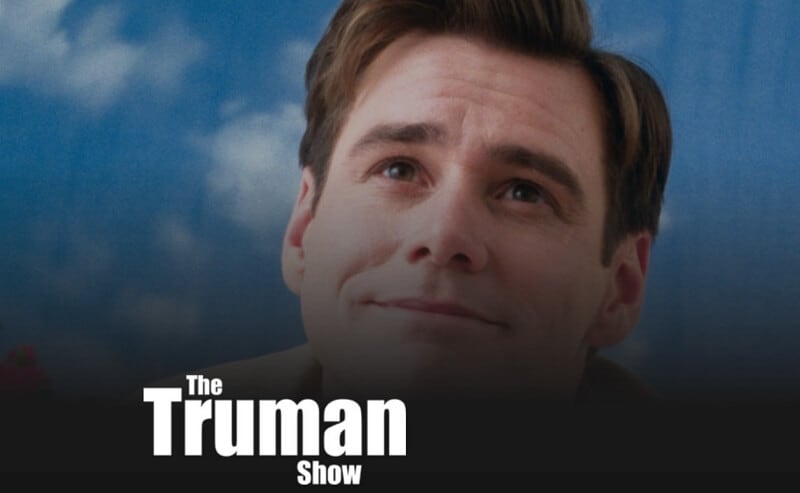 Money Heist is a 2017 crime drama and thriller series created by Álex Pina and stars Úrsula Corberó, Itziar Ituño, Álvaro Morte. This movie series is about eight thieves who take hostages and lock themselves in the Royal Mint of Spain.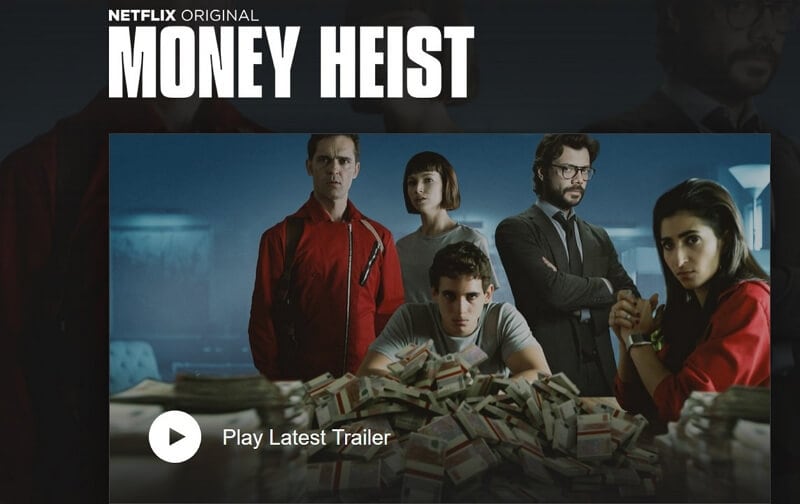 The Ballad of Buster Scruggs is an American film of 2018 created and produced by Joel Coen and Ethan Coen. This movie revolves around six vignettes that happen in the American frontier.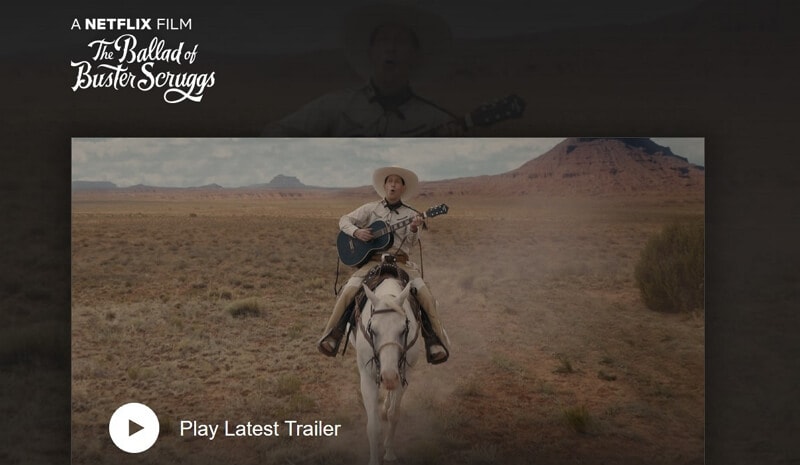 The Other Side of the Wind is termed as mockumentary film that is directed by Orson Welles. It stars John Huston, Bob Random, Susan Strasberg, Peter Bogdanovich, and Oja Kodar. The shooting of this movie began in the 1970s. Orson Welles, a movie director, comes back from semi-exile in America and completes his legendary film.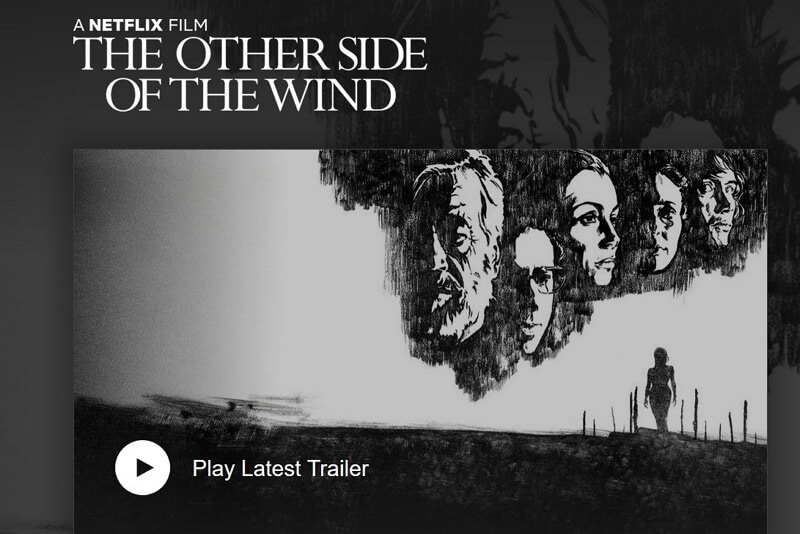 The Apostle is a British Horror movie that takes us back to 1905. Apostle is about a drifter who is on a risky mission to rescue his kidnapped, who has joined a sinister religious cult on a remote island. It stars Dan Stevens, Michael Sheen, and Lucy Boynton.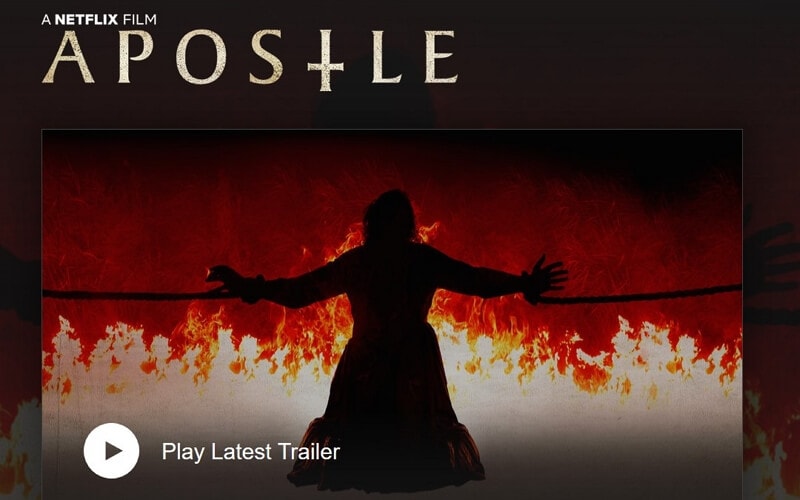 Shirkers is a documentary produced and created by Sandi Tan. In 1992 Sandi Tan shot a film in the streets of Singapore, and it disappeared mysteriously. In this documentary, Sandi Tan is on a mission to find answers about the quirky missing film.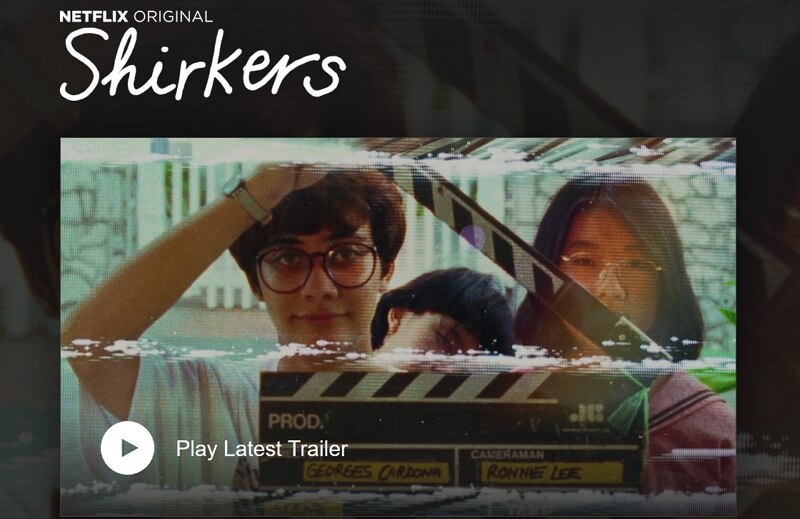 The Ritual is a thriller movie about four friends who take a hiking trip to the Swedish wilderness without a possibility of them coming back. It stars Rafe Spall, Arsher Ali, and Robert James-Collier and directed by David Bruckner.