Since HTML 5 has come live, people can easily embed their videos on the webpage. Now, one needn't be hooked with Adobe Flash. As the HTML5 format ensures to support smartphones, tablets, and other broad range of devices as well. So how to make an MP4 in a webpage? The simple solution is to convert MP4 to HTML5. To assist you in it, this article will get you covered thoroughly by using online tools and a great converter, UniConverter. Read till the end to know-how.
Part 1. Great MP4 to HTML5 Converter (Fast & Brilliant Way)
Your search for the best converter processing conversion of MP4 files to HTML 5 end with UniConverter – an ideal converter for your Mac or Windows PC. This powerful converter is flared to drive out the hassle-free conversion while maintaining the standards of video quality. It's the best buy for any user, as UniConverter renders compatibility with more than 150 file formats and conversions. And that is not it, this converter is packed with an in-built editor that can well perform the task of trimming, cropping, adding subtitles-metadata and amazing special effects to your respective media file as well.
Get the Best MP4 to HTML Video Converter:
Truly compatible with 150+ formats ranging from audio, video, files like MPEG, SWF, MP4, HTML5, MPEG, MKV, AVI, and the list goes on and on.
Designed to convert the files in 90 times faster speed.
Allows users to take the leverage of converting files from 10,000+ websites that includes Vimeo, VEVO, Facebook, YouTube and several others.
The video converted in this software can be easily exported to your desired Android/iOS device.
One can burn the DVD/Blu-ray CD and gain access to useful templates for free.
Steps to Convert MP4 to HTML5 with iSkysoft MP4 Converter
By now you are fully aware of the essentials of UniConverter, let's get on its step by step procedure that draws conversion of MP4 file to HTML5 effortlessly.
Step 1. Import MP4 file
To kick-start with this converter, just launch UniConverter on your Mac or PC. All you have to do is click on 'Add Files' option and then import the desired MP4 file saved in your computer.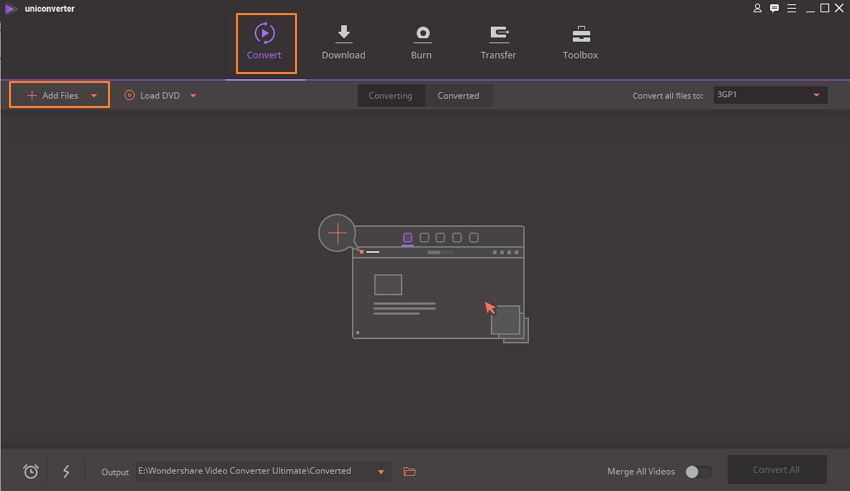 Step 2. Choose the 'MP4 (with encoder)' format
The next step is to add the format by simply sliding the drop down icon of 'Convert all files to' and opting for 'MP4' under the 'Video' option. Now, you need to modify file format settings by clicking on the 'Edit' icon next to the video resolution options.
Then, you are required to opt for the '' standard in 'Video Encoder' for better conversion and it is fully compatible with the HTML5 videos. Hit 'Create' afterward.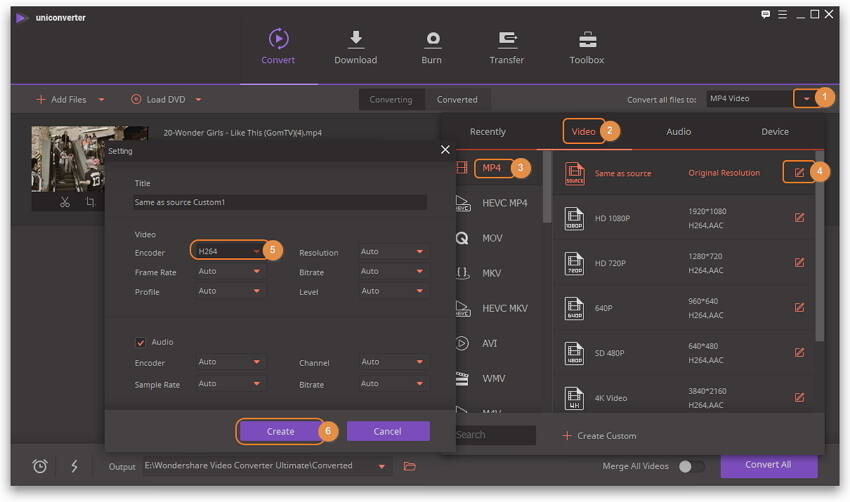 Step 3. Convert MP4 to HTML5
Now all you have to do is, hit on the 'Convert All' tab in order to convert the desired MP4 file to an HTML5 file with ease. Wait for a few seconds and you will explore the HTML5 video by tapping on the output icon appearing over the bottom of the main interface.
Tada, in just 3 simple steps, easily convert MP4 file to HTML5 via iSkysoft UniConverter!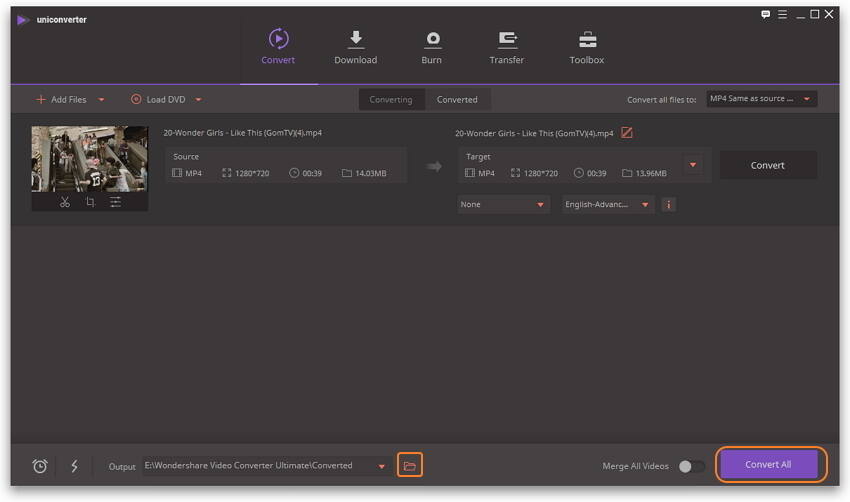 Part 2. Convert MP4 to HTML5 Online
One of the free converters useful in converting MP4 to HTML5 file is Freemake! It can easily convert 500+ formats. FreeMake being a simple and useful converter stretches compatibility with a number of devices and operating systems. It also stretches compatibility with popular formats it can convert MP4 to HTML5 file format easily. Here is the step by step guide.
Step 1. Open the converter and import the MP4 file from your PC by using the tabs or drag and drop methods.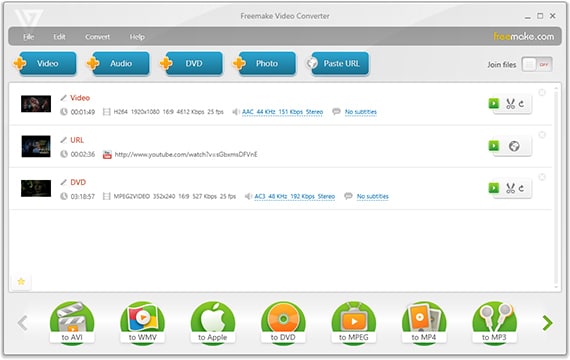 Step 2. Once the file loads, just choose the respective format, i.e., MP4 (with encoder). Now, proceed with the default conversion preset or make modifications to it. Or, you can even click on 'Convert' to complete the conversion of MP4 to HTML5 file.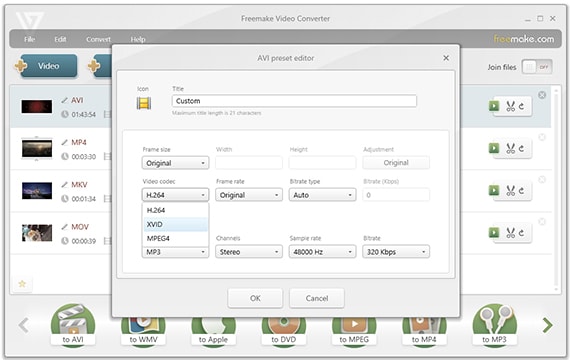 Disadvantage of online converter
While there are a number of applications that facilitates in converting MP4 file to HTML 5. But, there are some drawbacks to it. Unveil them in the below section.
Need for Speedy Internet Connection – For making use of any web-based converters, it is imperative to use running internet at a fast speed. As, to process conversion, the online converters need a fast connection. Otherwise, one may not be able to progress the conversion at all.
Does not support batch conversion – It is very convenient to have no software and get our work done online. But, most of the converters cannot perform this much of a task. Hence, converting multiple files can pose to be a seriously tedious task.
Cannot Process Larger Files – Not all the MP4 files are small to moderate-sized, there are some big files to ranging up to several 100 MBs or a couple of GBs that may not be easy for the online converters to convert to.
Tips: How to Embed MP4 in HTML
Are you looking to embed your favorite MP4 file to the HTML page then we've got your back. As the following method will allow you to embed the file easily.
Step 1: Make editions with the page in the website that you are wanting to insert the video in. Now copy-paste the code to your website where you actually want the video to reflect followed by saving the changes.

Step 2: After this, go to your website and view the video. You will witness a snapshot of your video. Do ensure to clear away the browser cache so as to view the changes.