Can VLC Download YouTube? Easy Steps to Download YouTube Using VLC
Go to Mac
Go to Windows
Can VLC Download YouTube? Easy Steps to Download YouTube Using VLC
VLC media player, formerly named as VideoLAN Client and so now merely called VLC, is an unrestricted and free source, transportable, cross-platform media player and video streaming player created by the VideoLAN group. VLC is compatible with a variety of web and mobile software applications, including Android, iPhone, iPad, Windows 10 Mobile, and Windows Mobile.
VLC Media Player is more than just a program. It's a game-changer! Are you attempting to play a movie in a format that your Windows or Mac system does not recognize? VLC. Do you feel the urge to listen to music in a long as possible format but no player allows anything besides MP3 and AAC? VLC. Are you looking for a good DVD player for Windows? VLC. Do you require... you get the picture?
VLC Media Player is increasingly successful, and that for excellent purpose: it's entirely free, it continues to support almost every file type without any need for extra plugins, it can modify sound and video playback for your gadget, it claims to support broadcasting, and this can be stretched almost immeasurably with downloadable plugins.
---
Part 1: How to Download Video from YouTube with VLC on PC?
Now is the time to download and store YouTube videos so you can enjoy Them without interruption later. This article will show you how to download and store YouTube videos to your mobile and tablet platforms so you'll never be without such a fast amusement hit whenever you need it.
Download VLC Media Player.
You can download VLC Media Player from its official website.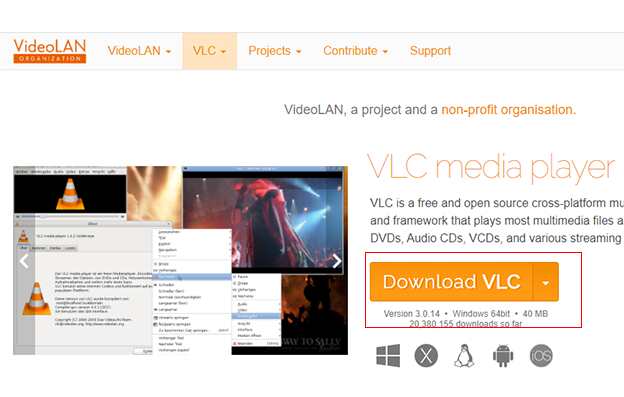 Run VLC and select "Open Network Stream" from the media menu. Copy the YouTube URL and paste it into the "Open Media" box.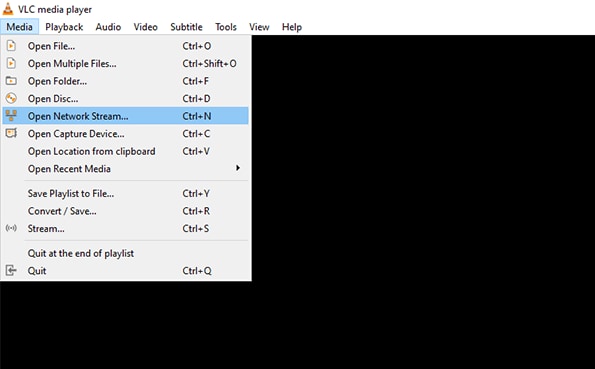 Right click screen and choose "Tools" and afterward "Codec Information". After that, copy the link from the "Location" section at the bottom and drop it into your web page. Choose "Save Video As" from the context menu when you right-click the movie. And the last, give the document a label and save it to the selected destination.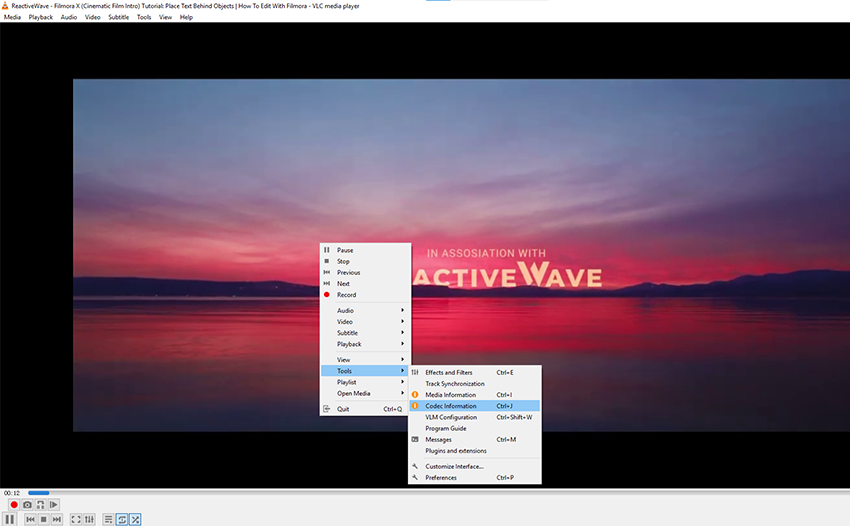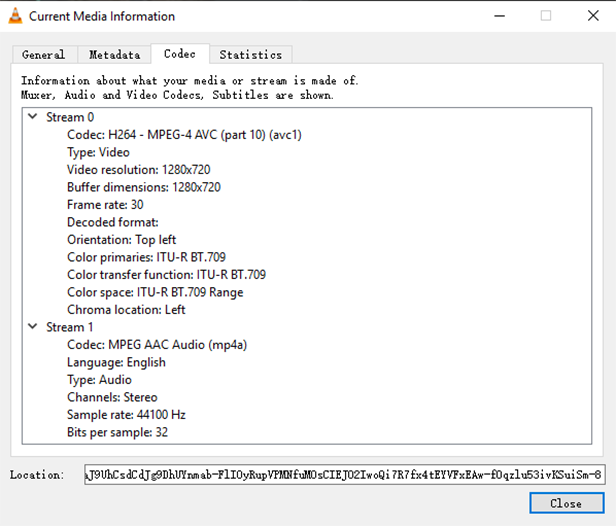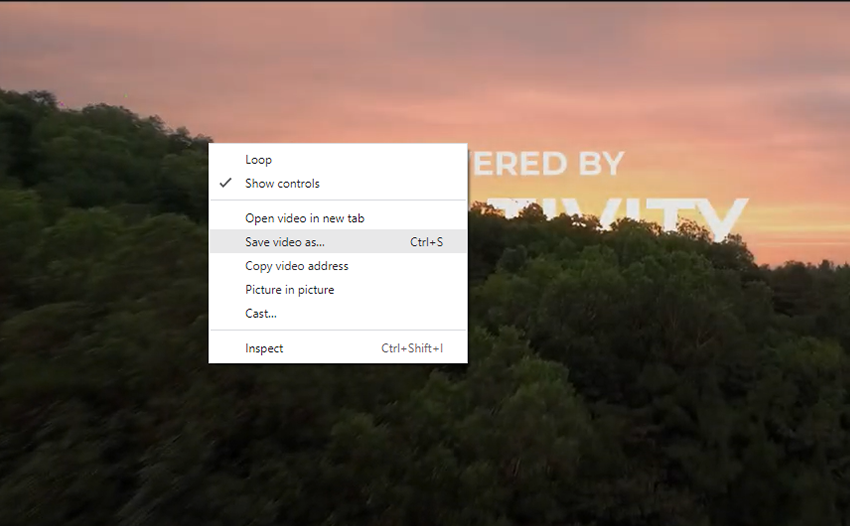 ---
Part 2: How to Use VLC to Play YouTube Video on Smartphone?
We occasionally go out without laptops, or sometimes our PCs are taken to a repair shop, so we rely on our smartphones to download YouTube videos using VLC. But how can we use our smartphones to download YouTube videos via VLC?
You don't need any third-party YouTube downloading tool if you use a VLC media player to download the videos from the YouTube website. That is something that the VLC media player can help you with. VLC can play audio and movies from a variety of sources, including Soundcloud, Apple trailers, BBC, Dailymotion, twitch, Vocaroo, or even a local area network.
The procedures that must be followed to get your desired YouTube video on a smartphone via VLC are:
Launch VLC on iPhone/Android
Find the YouTube video you want to download, and then Launch VLC app.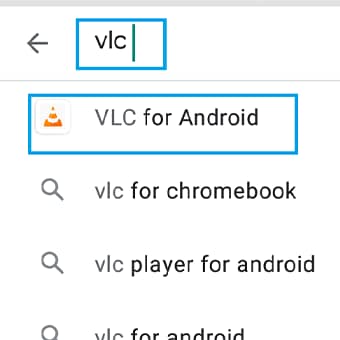 Then launch the VLC media player. Select Stream from the Media menu and paste in the URL. Then you can view your YouTube video on VLC.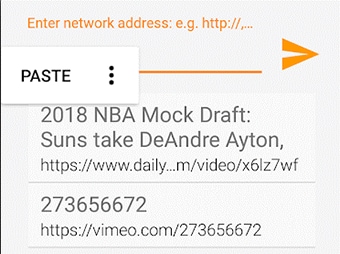 Find the codec information about YouTube video and then paste URL on Google, you can see a download icon at the right corner, click it and you can finish then downlaod.
---
Part 3: How to Use Good VLC alternative-Uniconverter to Download YouTube Videos?
You may not appreciate the fact that there is no rating system or the ability to utilize tags VLC. And when we are using VLC, we sometimes are troubled by the unexpected crashes. So, there are some limitations about VLC.
Whereas, Uniconverter is a program that enables users to access YouTube videos in fewer stages. It can also transcode video and music, monitor display, create GIFs, combine and reduce sound and video, manufacture DVDs, and create virtual reality, among other things.
Do you want to watch videos on a variety of devices? Wondershare UniConverter allows you to convert movies for any gadget, including Apple, Android, Sony PSP, as well as other devices. Furthermore, this amazing software allows you to record video streaming programs from Netflix, and other services using the constructed video recorder. Furthermore, if you want to capture Skype chats for later replay, generate teaching videos, or film your best game memories, the ideal toolset will make it simple.
Whether you download, modify, or transfer videos, the end product will be flawless (even within Ultra HD, 3D, or VR) with no lost important frames, redrawn difficulties, or errors. You may download or store your favorite movies from several major websites like YouTube, Dailymotion, and others with a single click and watch those whenever you want - even when you don't have access to the Internet. The inbuilt converter in the Wondershare UniConverter program allows users to download YouTube videos, Hulu, Vimeo, and over 10,000 other websites. The procedures to download web videos to your computer are outlined in the following instruction:
Steps on how to use VLC to download YouTube videos:
Open UniConverter 13 and Choose Downloader Tab.
After you download and start the software on your computer, a list of available capabilities will show on the left-hand side of the program interface. Select the Downloader choice from the menu.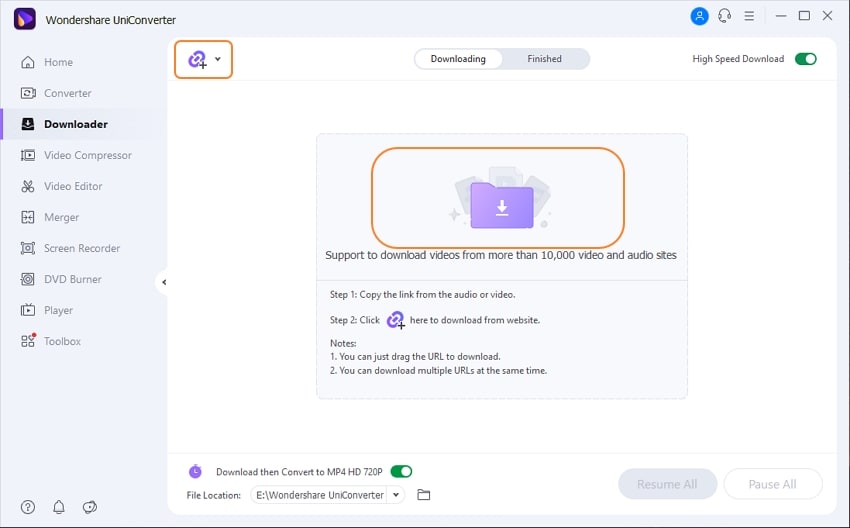 Take Note of the Video's Link
Browse the streaming platform and the movie you wish to download in your computer browser window. Obtain the video's Address.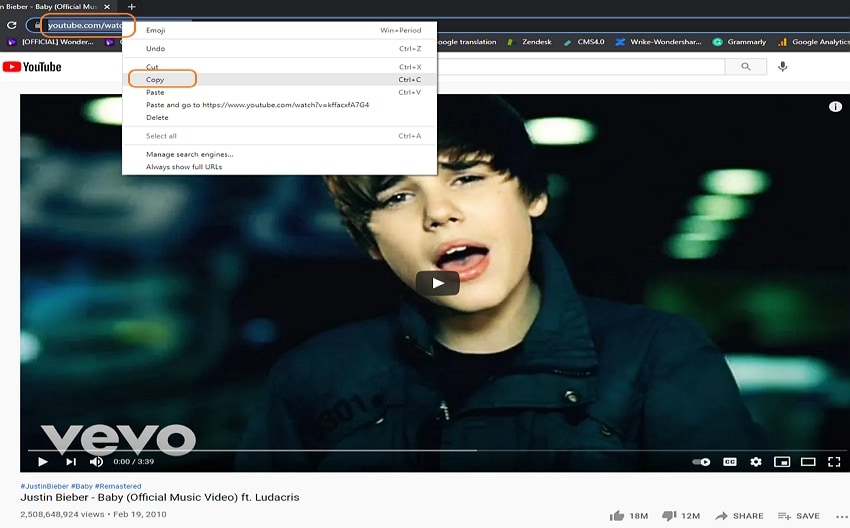 Pick a Format and Then Paste the URL
Return to the UniConverter Downloader screen after that. There are four options for you to select: Download MP3, Download Video, Download Thumbnail, Multiple URLs. You can choose the right one for yourself. If you click the central box at the interface, a dialog box will emerge, which will immediately analize the copied URL. Choose whether you want to download the video, music from the URL in the dialog window.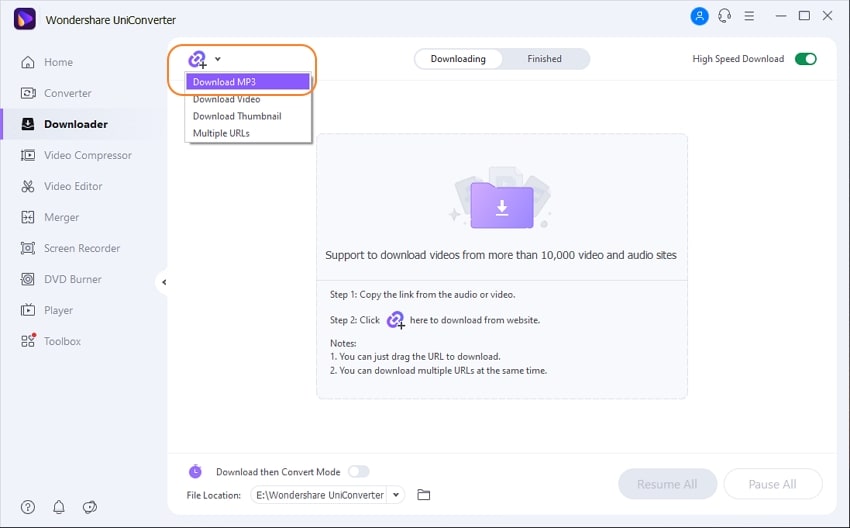 Video is Available for Downloading
After analyzing the URL, the program will begin extracting the video. The taskbar icon will display the current state of the procedure as well as the duration of each task. You can stop and restart the downloading process as required. If you have a lot of files, utilize the Pause and Pause All functions. You may verify the downloaded videos from the File Location on your computer when the process is done, and you may administer it from the Finished button on the program interface. You may also explore and pick the File Location as needed.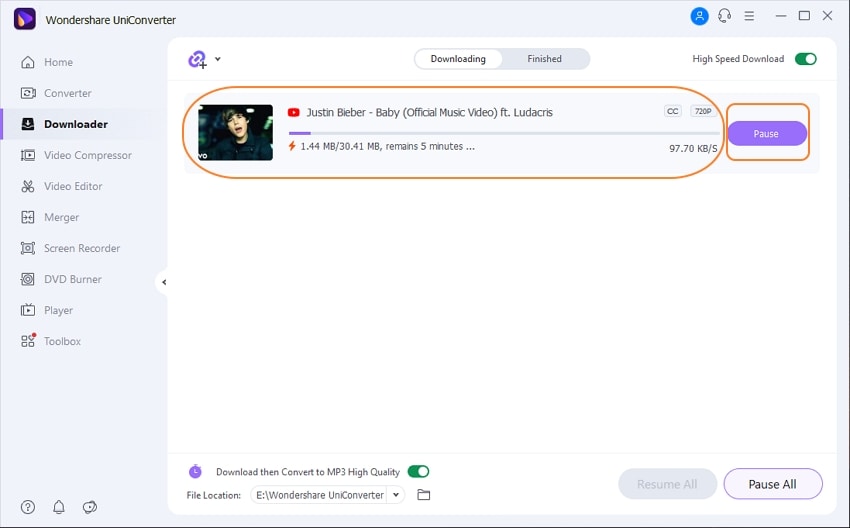 ---
VLC is a strong media player that can easily download YouTube, but Uniconverter can also assist you in downloading YouTube and give you other useful features. The VLC media player is a user-friendly multimedia player that lets you play practically any form of multimedia file, including video and audio files, and record live video anytime you need to catch something. Whereas, UniConverter is a great piece of software with a lot of useful functions. It offers a user-friendly interface, extensive functionality, and performs the functions described. It's a must-have piece of software. It has a lot of features that video and movie fans will like.
M4V
1. Convert M4V to Other Format

2. Convert Other Format to M4V

3. M4V Tools & Tips