video editor no watermark-UniConverter
Full-functional toolbox that helps you edit video with multiple options.
Enhance video by adjusting rotation, contrast, saturation, and white balance.
Add subtitles from your local computer or download them online.
Crop videos for small-screen playback.
Additional features include video converting, downloading, recording, compression, and others.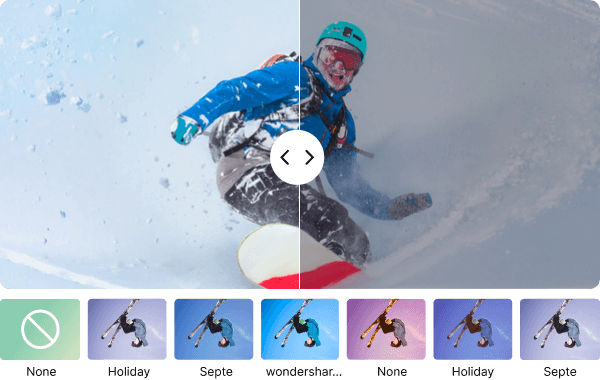 Why go through the stress of removing watermarks when you can easily edit your videos without watermarks? You might also be looking for the best video editing app for android without watermark, iPhone or Windows and Mac. Video editing requires creativity; we all want to personalize our videos, add elements that make them ours, revel in the ecstasy of creating something. Still, occasionally, most of the time, our edited videos usually come out with watermarks. Watermarks are icons that vary from app to app, but each app likes to leave a mark on our edited video. We can remove these watermarks no problem, but why go through that stress when you can easily edit your videos without watermarks. Countless apps can edit videos, but the ones that can edit videos without putting their icon as watermarks are limited. However, we have compiled a list of the best video editor app with no watermark.
Part1. 3 Great Video Editors without Watermark on Windows/Mac Desktop
UniConverter is a video editing software with no watermark. In general, Uniconverter is a multi-purpose video editor that can do a vast number of video edits with no watermark. Editing software without watermarks is very rare to find. Still, Uniconverter can help you do different kinds of video editing like cropping, adding subtitles, adding effects, and so on without watermarking your video. Apart from these, however, you can also convert your videos to other formats, compress them to save space, and download videos and audios online using this same app. It is also a video trimmer with no watermark, so you can trim video using UniConverter as well.
Wondershare UniConverter 13 - Best Video Converter for Mac/Windows
5,481,435 people have downloaded it.
UniConverter supports many formats and handles conversion equally, ensuring that high quality is delivered at all times.
During the conversion process, you may add multiple files since the program does batch conversion of files.
You can use the editing suite that covers subtitle editing, watermark editing, etc to make your results creative masterpieces.
This software facilitates file transfer to devices like Android and iPhone among others once the conversion is complete.
UniConverter is also capable of handling video compression hence ensures you acquire the video sizes you desire.
As mentioned above, it is a multi-purpose app that is hailed for its multiple functionality and ease of use. Here is a step by step process to edit videos on Uniconverter:
STEP 1

Launch The Programme And Go To Video Editor

Open the Uniconverter app; if you have yet to download this video editing app software, you should do so. After launching the program, from the list of tools on the left part of the screen, select Video Editor from the tab.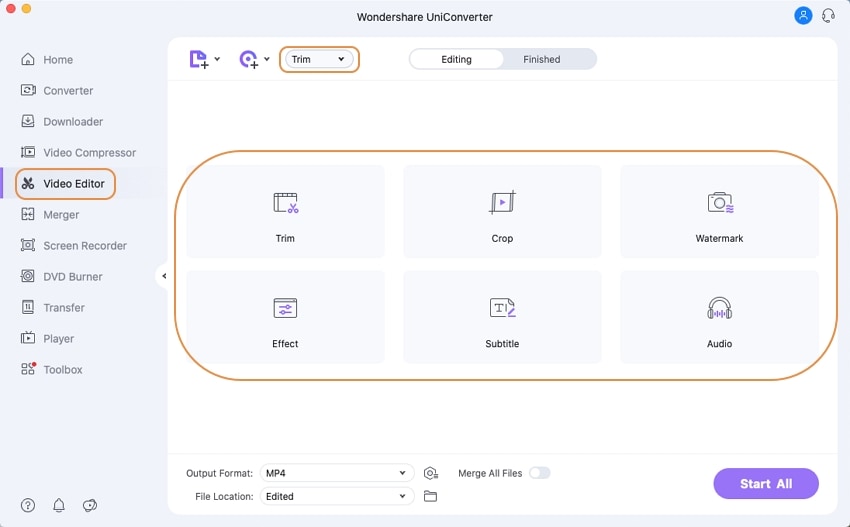 STEP 2

Select The Editing Tool That You Want

Clicking on the Video Editor tab will open another row of editing options; you have Trim, Crop, Watermark, Effect, Subtitle, and Audio, respectively. This means that you can trim your video, crop them, watermark, add effects, add subtitles, and adjust the audio.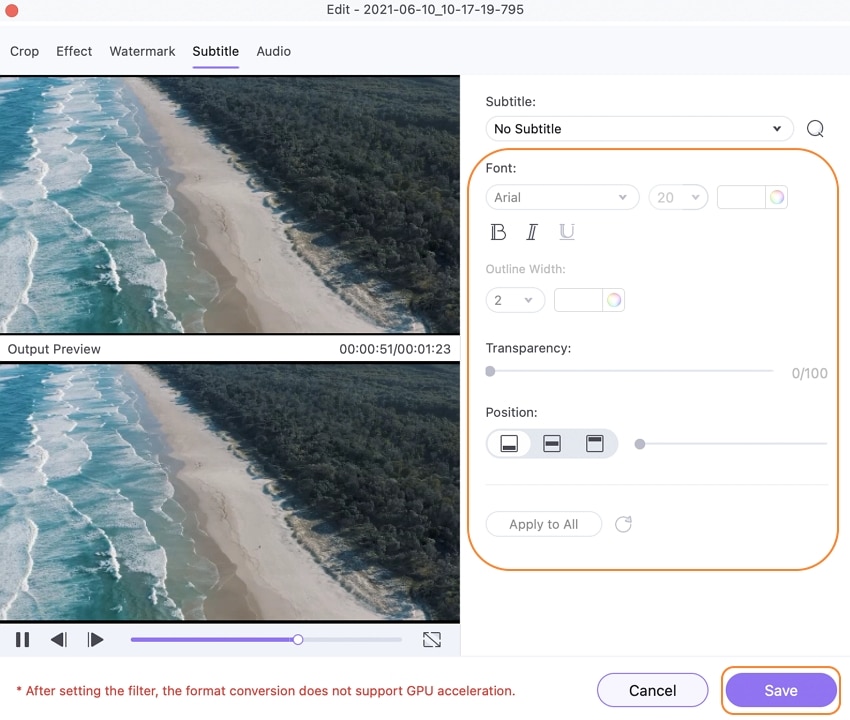 STEP 3

When You Are Done, Click On Save

Depending on the one you choose, you will have different windows. The below picture shows the Subtitle Editor interface.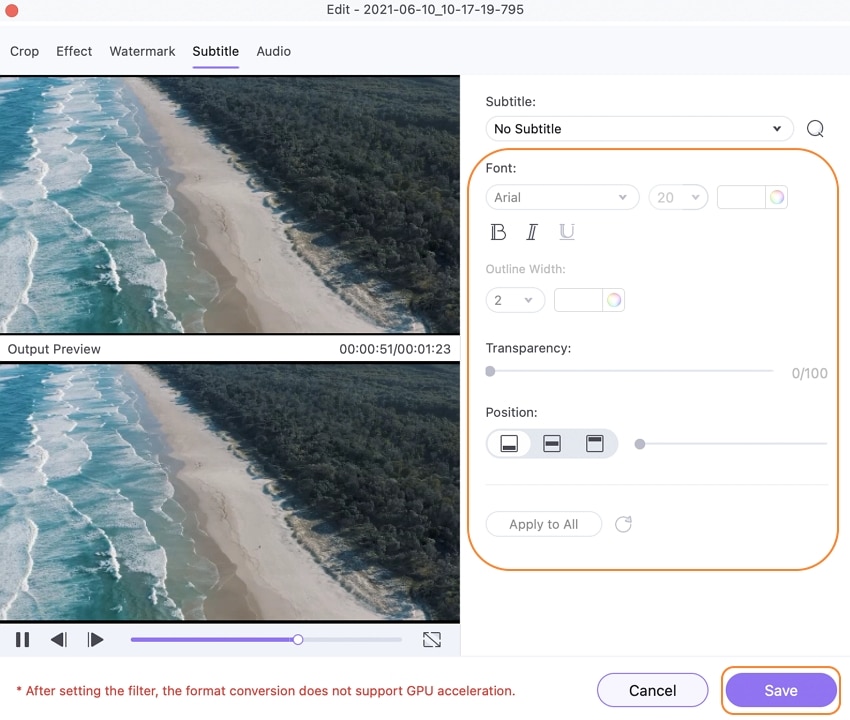 However, one thing to note is that watermarks will appear when you use the free trial version of this app. There are certain limitations and restrictions placed on other features, but you can unlock all of these cool and amazing features with a little bit of expense. It costs little, and there is a package for everyone and anyone.
OpenShot Video Editor was created to be a free, stable, and easy-to-use editor. It is a free video editing software with no watermark. It is available on multiple platforms like Linux, Mac, and Windows. It comes with many customization options; you can crop, resize videos and clips, add unlimited layers/tracks to ease your editing, rescale your video, video trimmer no watermark, cut out clips, and lots more. You can also add effects and 3d animations to your video using this free video editor without watermark. Although Openshot was said to have started as a video editor with no watermark for Linux, today, it has extended and grown. It is now available as a video trimmer with no watermark for Mac and Windows as well.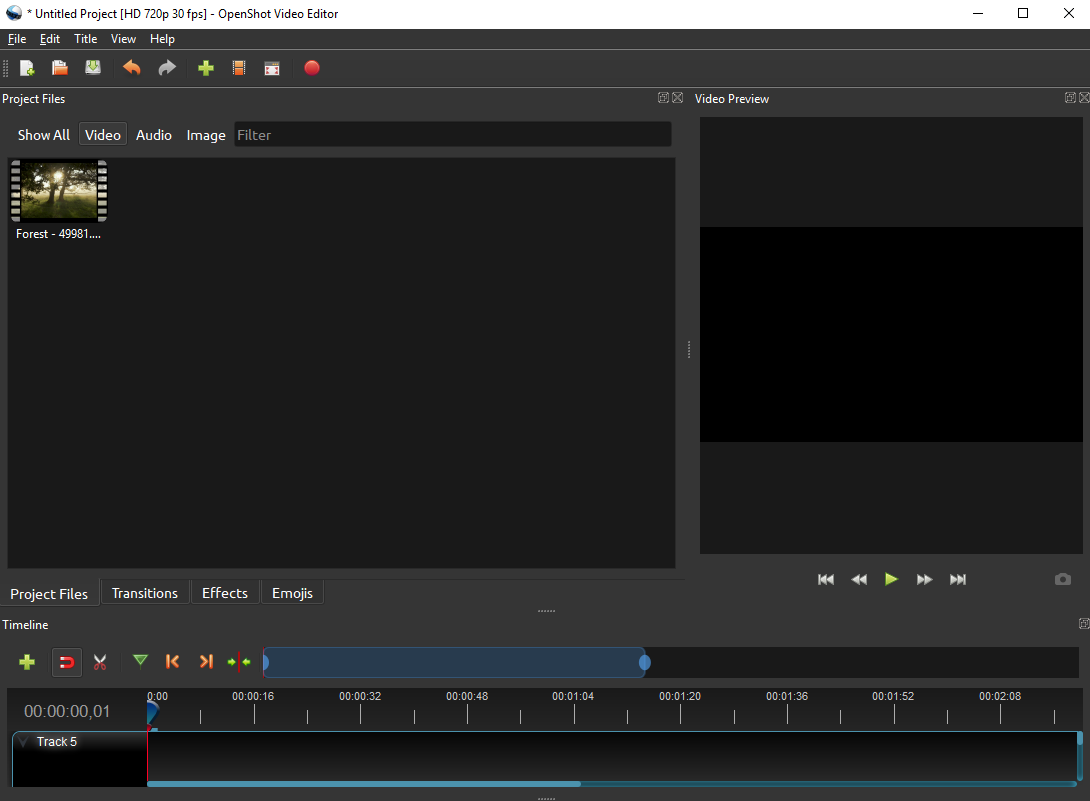 Pros
OpenShot is freeware; as such, it is completely free
Multiple professional tools
Countless transition animations and effects
Cons
Some of its functions are still not perfectly working
Processing videos take time
Blender has a history; the developing company Blender Foundation created another subsidiary, the Blender institute. The institute later on also split into two, and the one in charge of the Blender software is the Blender Studio. As a free and open-source video editor app without watermark, Blender aimed at creating the best 3D illustration. It is a 3D creation tool that supports all 3D creative functioning like animation, modeling, simulation, motion tracking, you name it. It also works across all platforms, Linux, Mac, and Windows.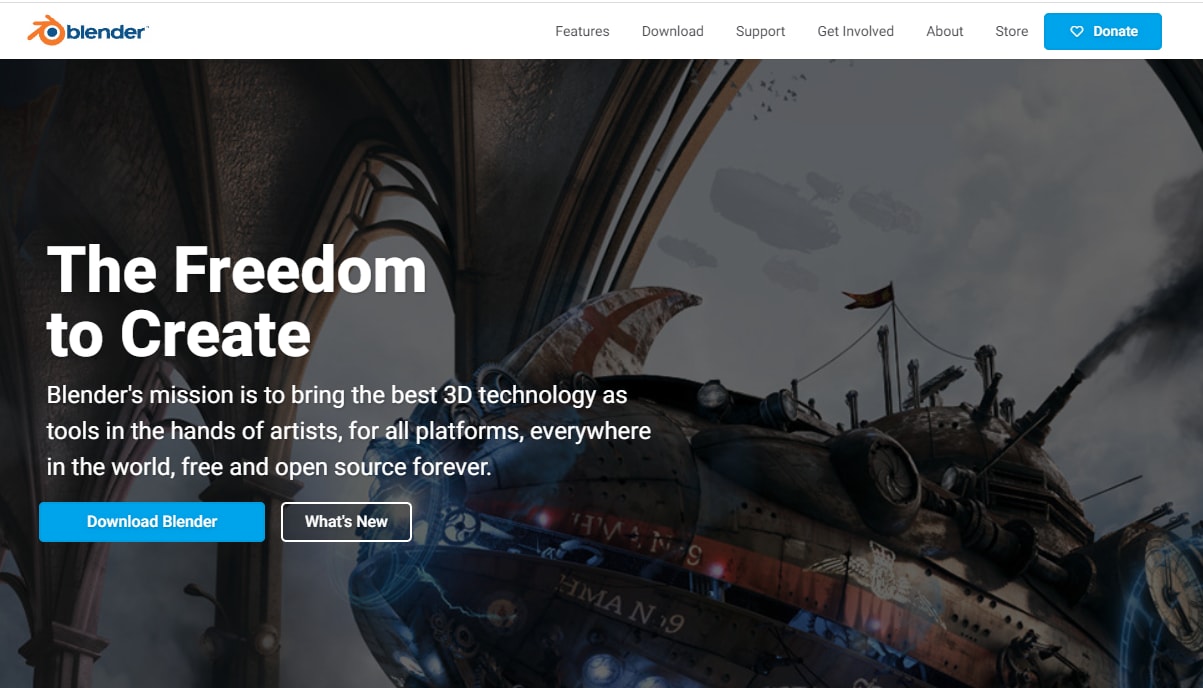 Pros
Features a variety of advanced functions that cannot be found in other editing apps without watermarks
It is completely free, considering the number of features it packed
Some of its functions are rather simplified
Cons
New users will find it hard to do anything without a guide
Overwhelming amount of information on the user's interface
Part2. 3 Online Video Editors No Watermark
Software are good; they have lots of features and, you can access them offline, but do you know what is not good about software, system requirements. Most of this software has system requirements. For them to perform at the optimal level, this doesn't mean that if you use the least requirement, it won't work; however, you may not even like the app's functioning. That is where online tools come in. Online video editors do not need any requirement, just a stable browser, and a stable internet connection.
However, when selecting your online video editor no watermark, there are some things you need to look out for. The first would be its safety in terms of malware and viruses. This does not exclude software and apps, but it is most common to websites; some websites will steal your data and use it somewhere else, while some are filled with viruses that will work their way into your system immediately you access them. Still, it would be best to make sure that the editing apps are safe and virus-free. The second point would be their functionality; once it is a safe site, you need to consider if the app is really useful or just another waste of time. Does it have everything you need, or do you still need to be looking around?. That is pretty much everything. So, the safety and the functionality of the app.
There is no need to fret though; we have a list of several online video editor that fits the bill.
Completely different yet not unrelated. This website is the birth child of the Uniconverter app. It has most of the basic functions of the original app, except for some advanced features that we believe were excluded because the site couldn't handle it. For example, you can do anything 'video editing' on this site. Crop, trim, add effect, edit audio, and add watermark to online video with no Uniconverter watermark. Edit online videos with no watermark as well. In conclusion, it is a very great online video editor with no watermark.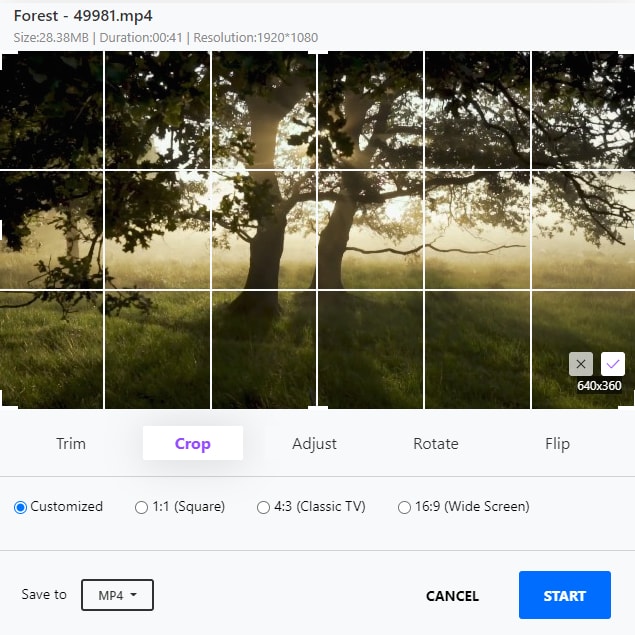 Pros
It has a user-friendly UI
Supports uploading files from Google Drive, Dropbox, and YouTube.
It contains multiple editing tools
Cons
It has the advanced subscription plan
The editing process sometimes takes a long time
We have multi-purpose software that is best in what they do; we also have an all-in-one tool for online video no watermark. Flexclip is an amazing tool for cutting video clips and editing in your very own personal way, adding texts and audios as well. With its wide range of editing tools, FlexClip allows you to take control of your very own video; there is no limit to your editing choices. They have stock images for you to choose from and videos, and some stock music to use as your background music or voiceovers. It also supports importing your videos, and it supports most image formats. Last but not least is that it can export your work in high-quality resolutions.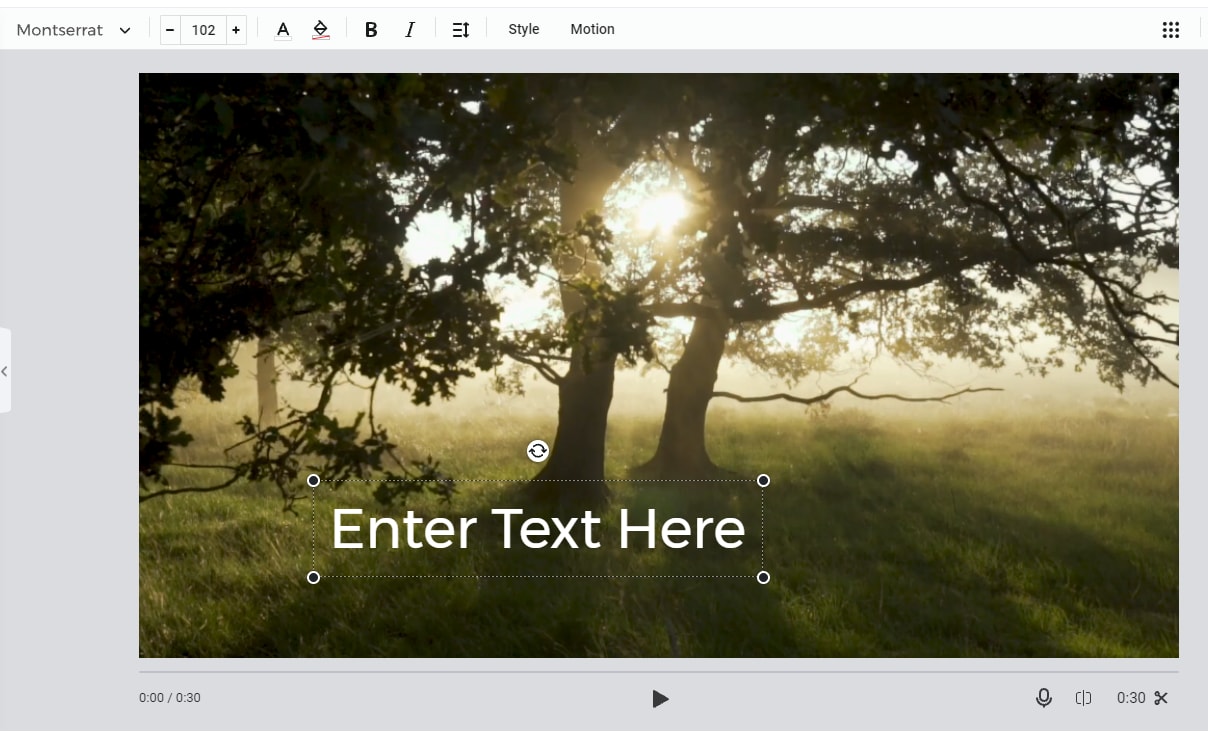 Pros
Beautiful and attractive user interface.
Multiple stock resources; images, videos, and music
Countless editing options and features
Cons
It is very hard to correct mistakes/errors
The free version has limitations in different aspects
The exporting speed is slow
VEED is also one of those online video editors without watermark that we can say is doing well for itself—packed with lots of features to make it super useful. With Veed, create your video or edit one, insert texts and audio, transcribe audio files and add subtitles. Some of its features include, annotation especially of logos, animations, effects, and filters, creating captions also known as subtitles, creating a visual element by adding sound waves to your videos, ads, and promos, and podcasts. Like all other online video editors no watermark, it also has basic features like cropping, cutting, trimming of videos. It has advanced features like adding a progress bar, removing and adding audios to online videos, video quality enhancer online no watermark, and so on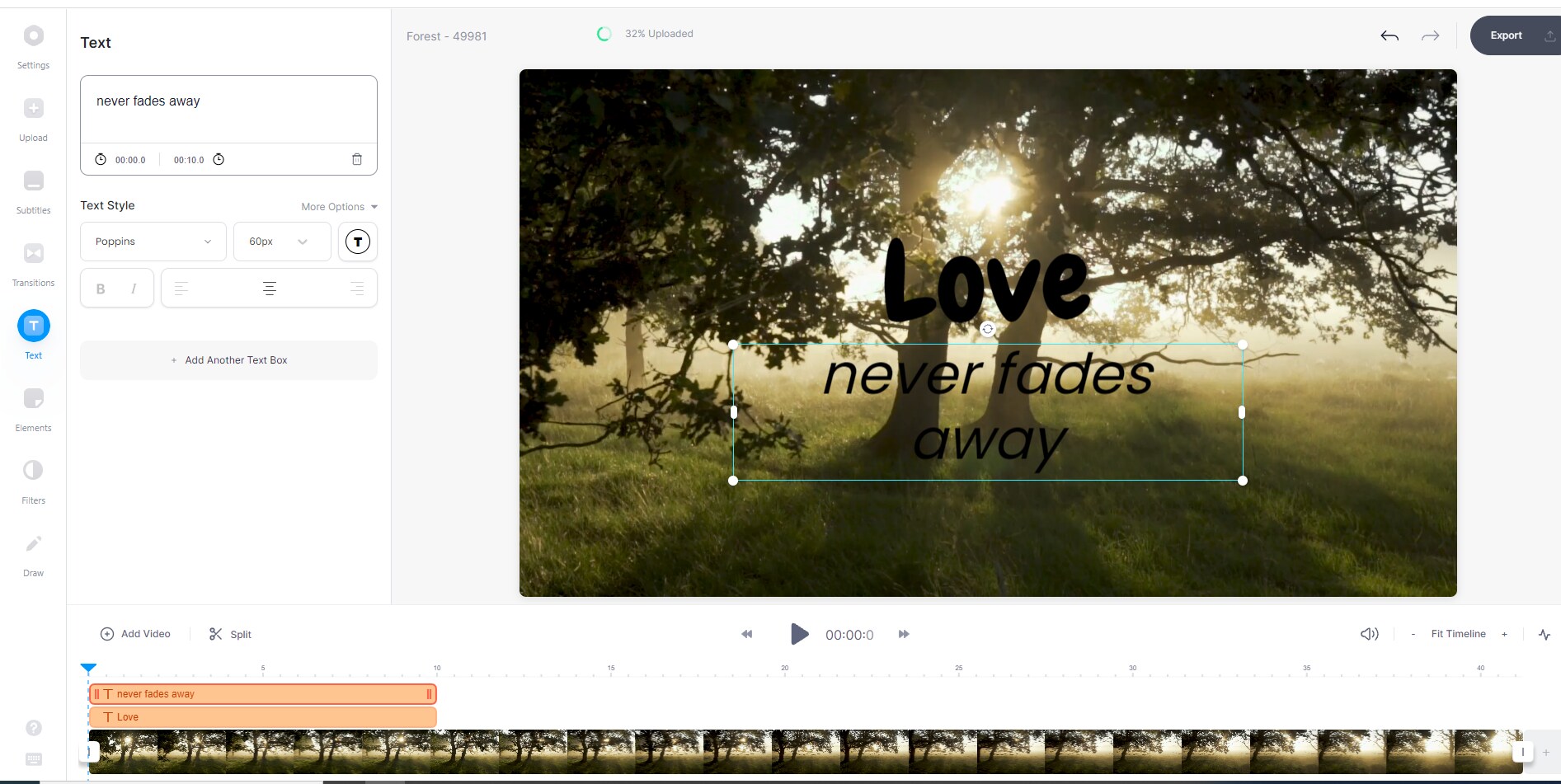 Pros
Automatically generated subtitle captions for videos
Easy to use and with lots of advanced features
Cons
Some features are not available
Conclusion
The above editors are all useful in their ways. The online editors are relatively weaker than the software because not everything can be crammed into the website, but it is still okay, and they perform even better than some of the software out there. The best thing is that they all are video editors without watermarks.
Comparision Between Different Video Editors
| | | | |
| --- | --- | --- | --- |
| Software | Pricing | Functions | Kinds of Users |
| UniConverter 13 | Annual: $39.99 Perpetual plan: $85 Add-on plan: $45.98 | Basic and Advanced video editing functions like trim, crop, add subtitle and watermark, etc. Can perform other functions like conversion, compression, download, record, play, and burn to disc | Marketing professionals from both small and large companies, video and music lovers and creators |
| Blender | Available on request | 3D creation tool can perform simple editing functions as well | Videographers, freelance 3D artists, and small studios |
| OpenShot | Free | Can perform most basic and advanced video editing functions | Videographers, small and large studios |
| VEED.IO | Free:$0 Monthly: Basic $12, Pro: $30 Enterprise: Available on Request | Basic and Advanced video editing functions. Can perform other functions like cloud storage, unlimited upload file size | Ranges from individual to professionals to enterprises and companies both small and large companies |
| FlexClip | Free: $0 Basic: $4.99 per month Plus: 7.99 per month Business: $19.99 per month All billed annually | The basic video editing functions like a slideshow. Animation, gif maker, trim video, merge and compress video. Video recording, video editing, and conversion, video marketing, sharing directly to social media. | Professional videographers. |
| Media.io | Prepaid: charges per minute Subscription: charges per minute | Basic and Advanced video editing functions. Other features like convert, compress and download videos. | Marketing professionals from both small and large companies. |