How to Convert DVD to MP4 with Handbrake
Go to Mac
Go to Windows
We all love watching movies or our favorite shows. That's why we always pile discs or DVDs in our homes. But the main problem is that DVDs are usually not compatible with other devices. Handbrake is free software which enables you to take a video in various formats and convert it to MP4. It is available for Windows, Mac and Linux. The conversion of DVD to MP4 Handbrake is essential in giving the right formats that can play on your devices. In this article, we have outlined handbrake dvd to mp4 conversion process.
---
Part 1:How to Convert DVD to MP4 with Handbrake
Handbrake is an excellent dvd to mp4 converter that comes with advanced options as well as customized features, it's free and open source. So, how do you use it? In this section, you are going to understand how to convert DVD to MP4 using handbrake.
Step 1: Download and install Handbrake. Remember to choose one that is compatible with your operating system.
Step 2: It's very simple to handbrake dvd to mp4. In addition, the software offers user-friendly interface where you can easily access the advanced options. Click on the Source button located at the top-left side of the software.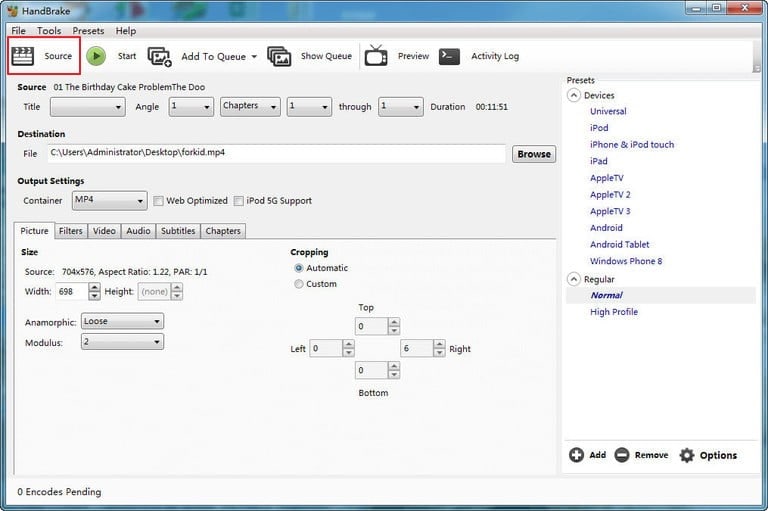 Step 3: From Destination click on Browse to select where you want MP4 files to be saved. Also, select the output as mp4. Click on the Start option to begin the process of conversion.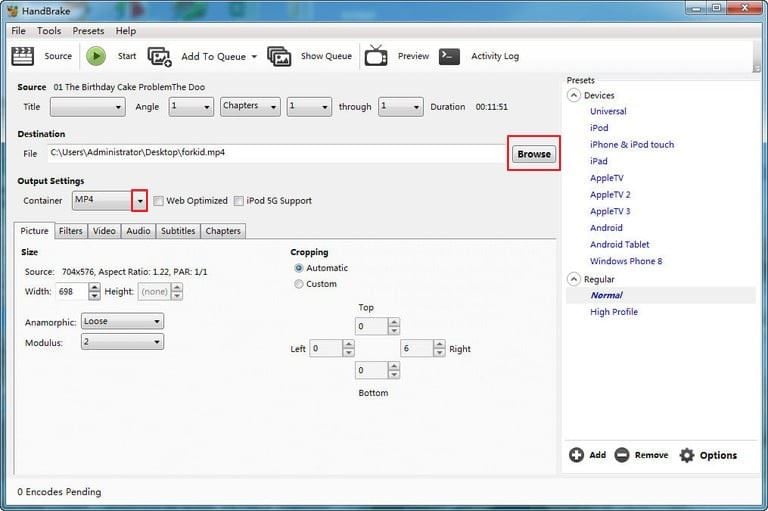 ---
Part 2: Convert DVD to MP4 in an Easier Way
You have to entertain yourself, right? You have to watch your favorite movies without experiencing any hiccup. But what do you do when your system can't read the DVD? Better yet, what would be your next move if you have tried to handbrake DVD to MP4 unsuccessfully? All you need to do is use UniConverter. It is an easy-to-use tool for converting your DVD movies to any format you want.
UniConverter is such awesome software that makes conversion of DVD to MP4 a simple process. Its wonderful features make it stand out as the best video editor, data recovery as well as PDF editor.
Steps to convert DVD to MP4 using iSkySoft UniConverter
Load DVD to iSkysoft DVD to MP4 converter
Download and install the software on your device, and open it. Choose Load DVD icon located at the Converter page and then choose the files type so as to upload files into the program.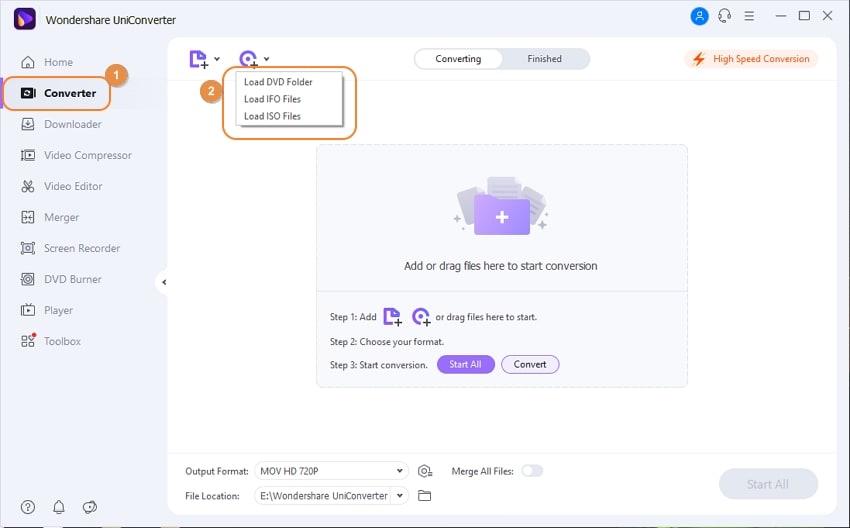 Select MP4 from the list of preset output formats on the right side of Outpur Format option. Click on the small Edit icon at the right side to edit the format according to your preferences.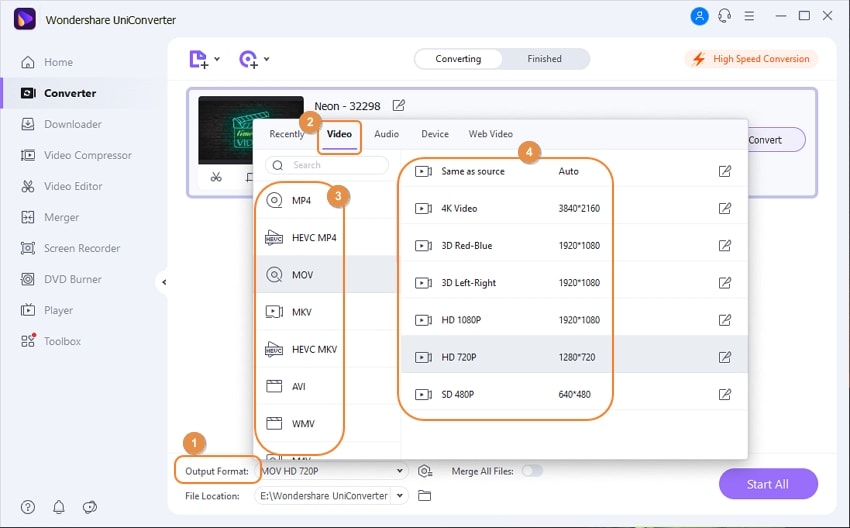 Choose the file location to save your converted videos. Click on Convert or Start All button for the conversion to take place.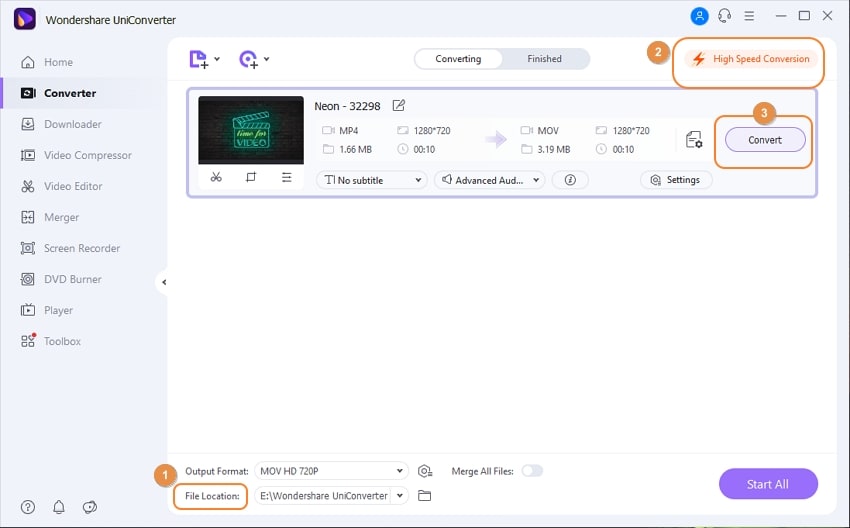 ---
Part 3: Comparison between Handbrake and iSkysoft DVD to MP4 Converter
There are a lot of reviews on the best video converters which people can use to change their video files to their desired formats. Handbrake and iSkysoft are among the top video converters currently in the market. Below is a comparison between these two programs. Hopefully, this information will be sufficient for you to make right decision regarding choosing what best suits you:
It is easy to convert dvd to mp4 using handbrake on Windows, Mac and Linux. iSkysoft on the other hand is compatible with Windows and Mac systems.
Handbrake offers features like video filters and post processing options. The iSkysoft provides better and customizable features, for example, users can crop videos, add watermarks, import subtitles and many more.
It is completely free to use handbrake to convert dvd to mp4. iSkysoft has both free and premium versions. The free version has limited features.
Regarding speed of conversion, iSkysoft beats Handbrake. It has High Speed Conversion tool that improves conversion speed to a staggering 90X.
Even though it is easy to convert DVD to mp4 with handbrake, it can't be used to download videos from streaming sites like YouTube, Facebook and many more.
iskysoft supports more file formats than Handbrake. Moreover, the converted files are of top quality.
In conclusion, there are plethora of programs that you can use to convert DVD to MP4 reliably. The Handbrake DVD to MP4 converter is equally a good choice depending on the types of videos you want converted. The UniConverter is the right tool for those wanting to convert DVDs to MP4 effectively. It allows users to set conversion speed. Also, the program produces quality output.
DVD
1. Burn Video to DVD

2. Convert DVD to Video

3. DVD Burning Software

4. Play DVD

5. DVD Tips