Convert MTS or M2TS Files to MOV on Mac
Go to Mac
Go to Windows
Why Convert MTS to MOV?
You may have tried every way to import MTS or M2TS clips from you HD cam to iMovie or Final Cut Pro for editing, and you may also wanna import these cam files to your QuickTime/iPad/iPhone/iPod for playback but failed. These happened may due to the MTS files being raw, or the resolution of the MTS/M2TS videos unsupported; In cases like these, you could convert MTS to MOV for a change, which will fix your problems for MOV is highly compatible with macOS, iOS devices and QuickTime etc. This article provides some possible solutions that definitely worth your time to give it a try.
---
Part 1. MTS to MOV Converter Free Download
Having been practiced successfully by thousands, a professional video converting tool - iSkysoft MTS or M2TS to MOV Converter is required in the MTS to MOV conversion for Mac or Windows. The one used in this guide caught our attention because it preserved the video quality and finished the conversion from MTS to MOV at superb fast speed.
UniConverter(formerly UniConverter)
Convert MTS/M2TS to MOV formats with original quality at 90X faster speed than other video converters.
Directly set iPad/iPhone and iPad touch as output device, no need to find specific parameter settings.
The built-in video editor allows you to crop, trime and add effects to the video files before starting MTS/M2TS to MOV conversion.
In addition to MTS to MOV conversion, this video converter also supports conversion between other 150+ media formats.
Convert MTS/M2TS to MOV with Zero Quality Loss
Add MTS files to the MTS MOV Converter program
Several choices are available to add MTS files. The most convenient for the user would be to simply plug the camcorder to the computer and the software will automatically identify and expose all MTS files available. Having the MTS files already on the computer, you can also drag and drop them on the program or browse through the computer folders and find your MTS files. Or click the + Add Files button to select MTS files from your Mac or Windows PC.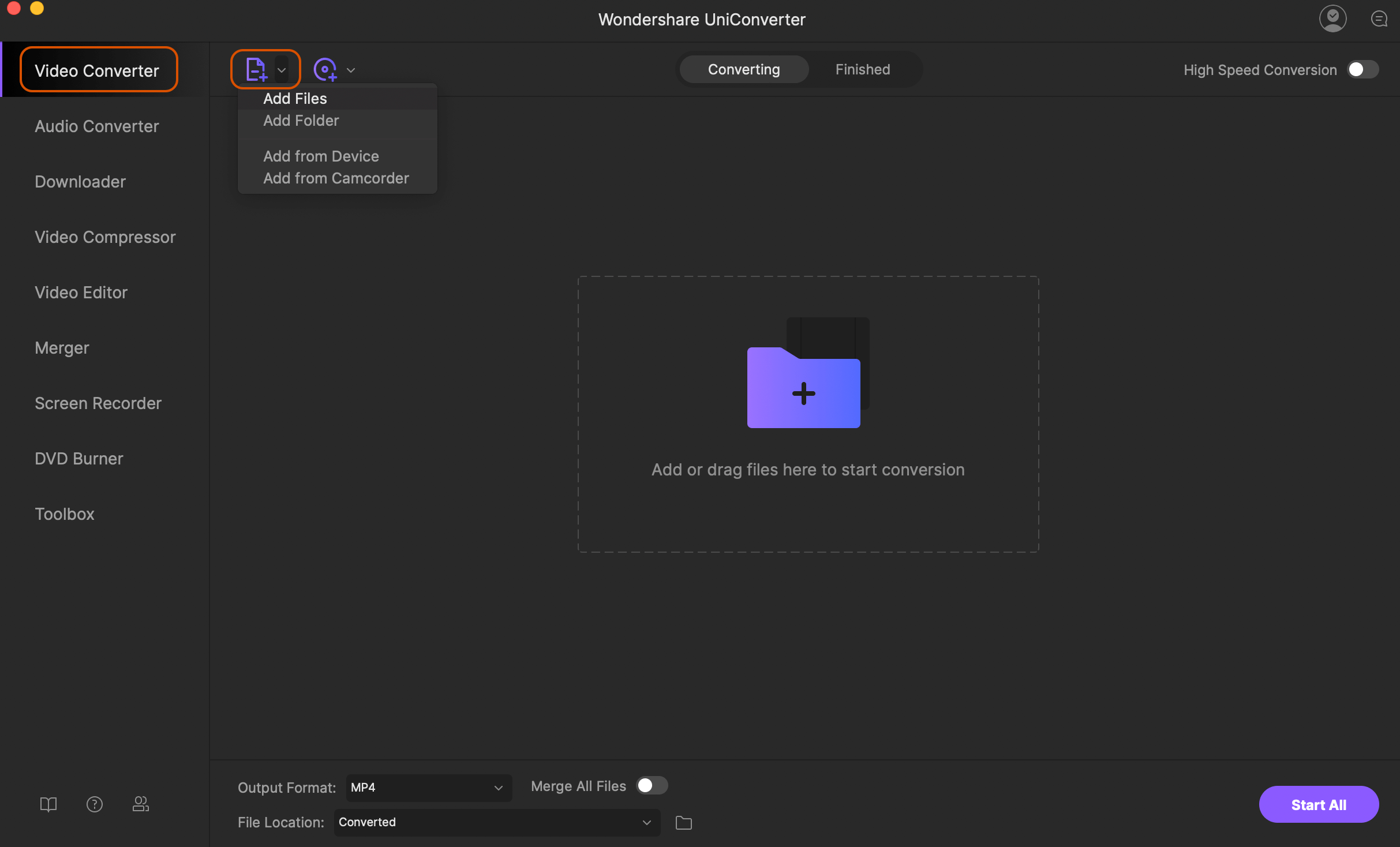 Here you can set MOV as the output format. Actually, if you wanna use these output files on your iMovie, Final Cut Pro, iPad, iPhone, iPod etc., you can directly choose the default settings for them offered by the MTS to MOV Mac converter.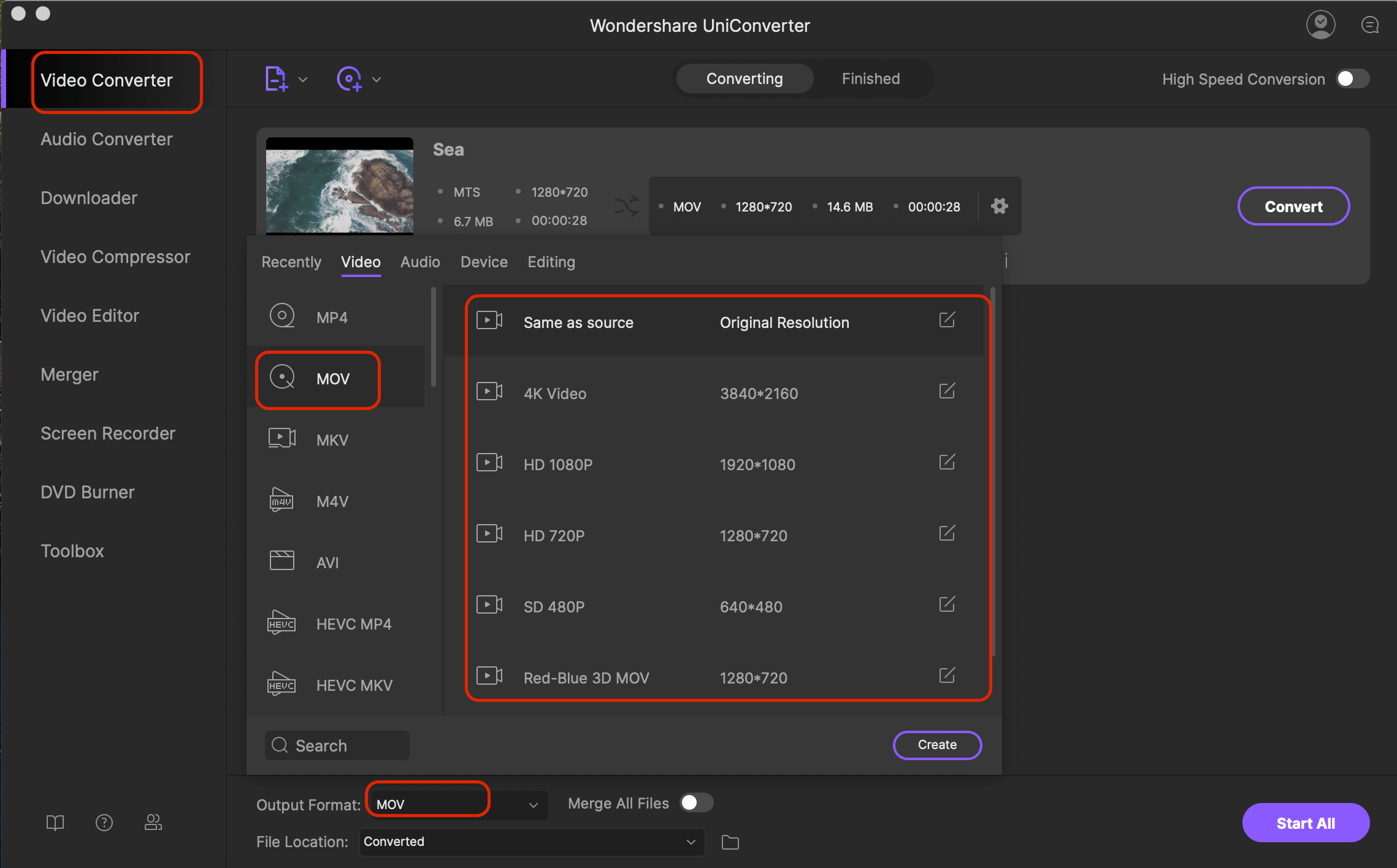 Edit before conversion to MOV (optional)
Moreover, you are offered some helpful edit functions by the MTS to MOV tool, such as you can apply some cool video effects to the files, and if you just want to import certain segment of the MTS/M2TS clips for editing, you can split the clip before conversion.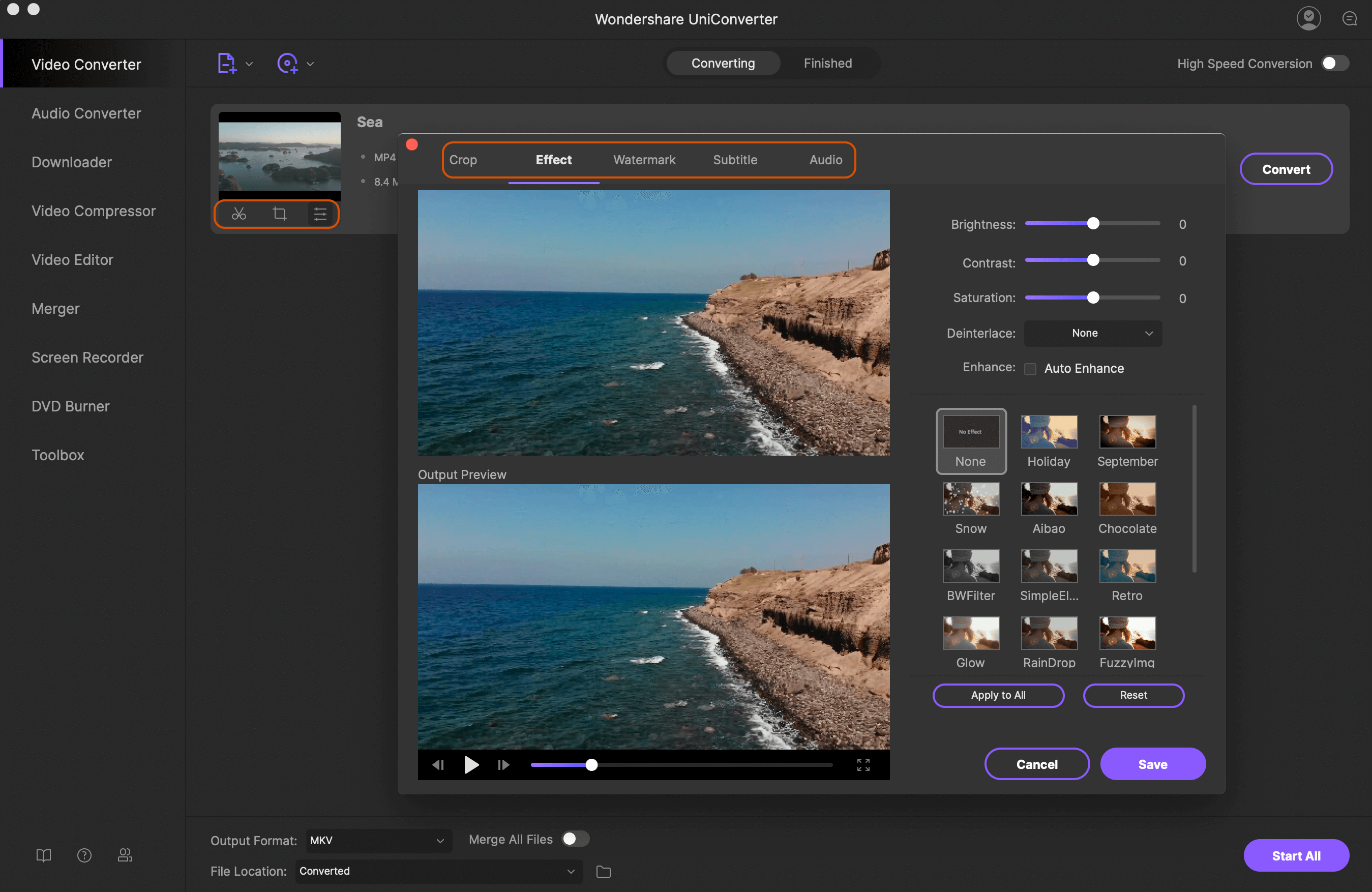 Conversion from MTS/M2TS to MOV
At last, please hit the Convert button to convert your MTS/M2TS files to MOV as you want.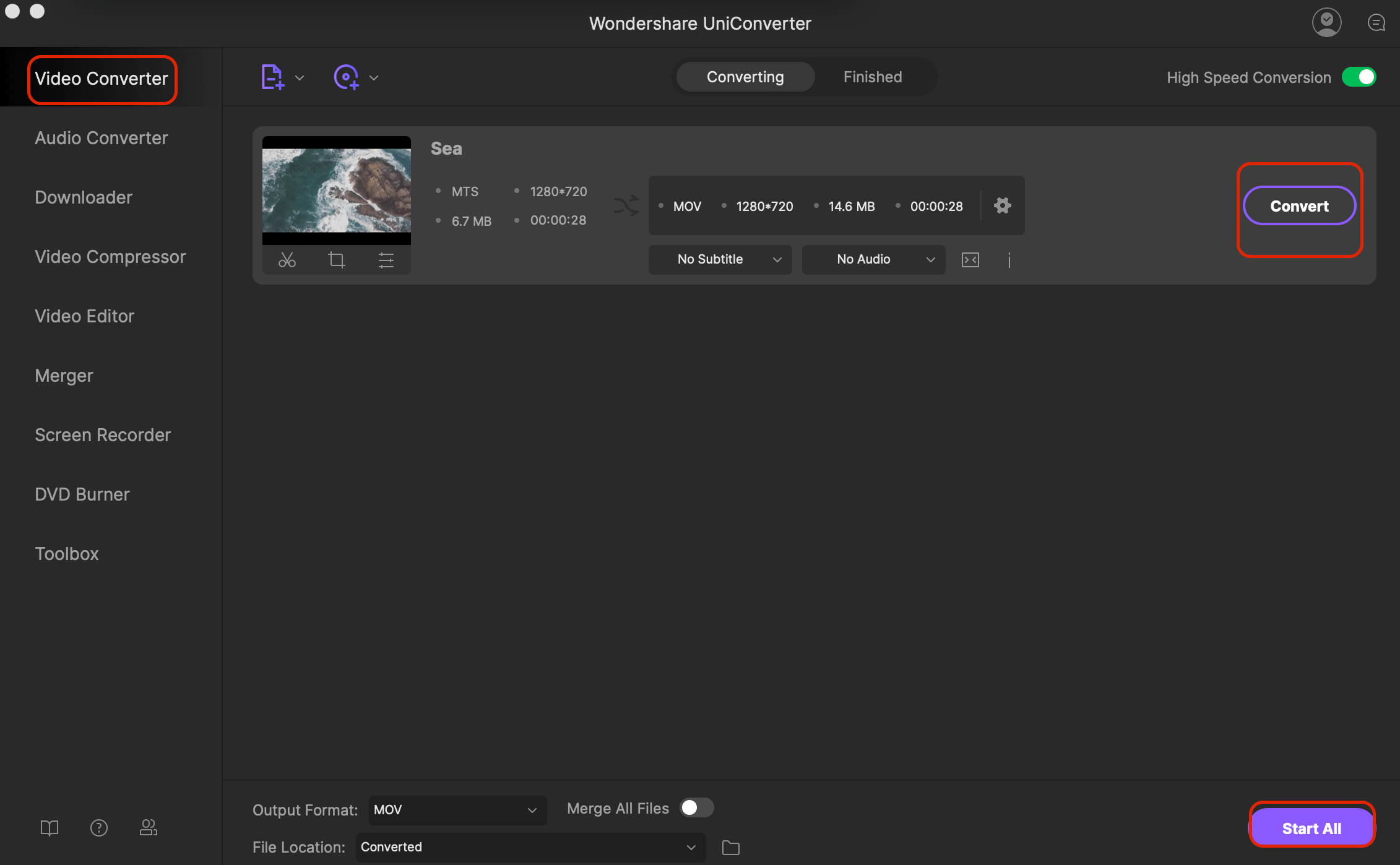 ---
Part 2: Convert MTS or M2TS in Other Ways
Online Converter is a free and online MTS/M2TS to MOV converter. It's very powerful if you only want to convert a MTS/M2TS video less than 100 MB. Otherwise, you're recommended to get a conversion program.
Pros and Cons:
+
Compared with other online converter, Online-Converter process MTS/M2TS to MOV conversion more quickly
+
You're able to convert 4 MTS/M2TS videos a time
-
The free limitation is 100MB video. If your file is bigger than this, you need to purchase the monthly service
-
The MTS/M2TS videos will be uploaded to the internet. You'll suffer the risk of pravite information leak
-
Online converter requires the stability of your internet. While local converter doesn't have such issue
If you have QuickTime Pro on your Mac, you can convert your MTS/M2TS videos with it too.
Pros and Cons:
+
QuickTime Pro doesn't only convert your videos, it helps you to play, edit and create home made videos with ease. It's a comprehensive video tool
-
If you only want a free or cheap MTS/M2TS to MOV Converter for Mac, QuickTime Pro is too expensive.
Miro Video Converter is a totally free converter that helps you to convert MTS/M2TS to MP4 on Mac
Pros and Cons:
+
It's free and it has no limitation with MTS/M2TS file size
-
The conversion quality can hardly satisfy your requirement.
-
You can only process conversion. There is no additional funtion on this application, not even the customized output destination.
-
The application is full of ADS
Why Choose UniConverter for Mac/Windows
Features

UniConverter

Free Video Converters

Online Converters

Convert HD (AVCHD, MTS, M2TS) videos from camcorder
√
√
Limited support
Support converting MTS/M2TS to all regular video formats like MP4, FLV, AVI, MOV, MKV and more
√
√
√
The MTS/M2TS to MOV conversion speed
Very Fast
Normal
Slow
Convert MTS/M2TS Videos with oriqinal qualituy
√
Limited support
Limited support
The estimated conversion time
√
X
X
Convert MTS/M2TS to all kinds of video formats for playing, editing and sharing
√
X
X
Fetch and Add Movie & TV Show Metadata
√
X
X
Personalize and edit MTS/M2TS videos
√
X
X
Support both Mac/Windows
√
X
√
24-hour customer support
√
X
X
No advertisements
√
X
√
---
Part 3. More about MTS or M2TS formats
MTS is a very high definition video format that is commonly used on HD camcorders, AVCHD, and blue ray disc. It is a container file format that uses .MTS as a file extension. This file format is based on a transport stream container known as MPEG-2. MPEG-2 as a video encoding algorithm while AC-3 is used as the audio encoding algorithm.
M2TS on the other hand is a filename extension that is used for the MPEG-2 transport system in Blu-ray disc audio-video container file format. These files are raw HD videos that are recorded using mostly Sony, Panasonic and canon AVCHD camcorders.
Both MTS and M2TS file extensions support 1080i and 720p HD video formats. The only difference is that the video file in M2TS is saved in the Blu-ray BDAV format. However, both of them are difficult to play on Mac operating systems and have to be converted to friendly MOV or MP4 format.
Camera Video
1. Import Camera Videos to Apps

2. Play Camera Videos on Devices

3. Convert Camera Videos to Other formats

4. Camera Video Converters

5. Camera Video Tips