Can Plex Play M2TS Files
Go to Mac
Go to Windows
M2TS is among the formats that you cannot avoid, especially if you are using Sony, Panasonic or Cannon cameras and camcorders to take and store videos. Taking videos during memorable times is just the beginning of fun times, since you must play the videos later on. There are multiple players you can use. Unfortunately, the majority do not support M2TS. A good example is the Plex Media Server, which supports several other video formats, except M2TS.
If you want to play M2TS with Play Media Server, you have to use a great converter to transform the format. The most recommended is UniConverter, since it favors beginners and professionals as well. In this article, you will discover how to convert M2TS to Plex compatible format using this software.
---
Part 1. Can Plex Play M2TS Files
Most of the M2TS format users use it to multiplex audios and videos. This format, which also known as MPEG-2 transport stream, is used in the storage of videos that have been recorded using AVCHD camcorders. Devices like Panasonic, Canon, and Sony also record videos and store in this format. So, M2TS is used with high definition video on AVCHD as well as Blu-ray Disc.
As M2TS format conducts multiplexing, it becomes an unreliable transport media, making it incompatible with multiple applications that play videos such as Plex Media Server. It makes it impossible to upload videos to a favorite site. M2TS format is also inconvenient because it often has very large sized videos that require compression, and hence working with this format requires the presence of a converter and compressor.
If you are wondering "can Plex play M2TS files? " the answer is no, it cannot. Plex Media Server is an organizational tool and digital media player that enables you to access videos, pictures and music stored in your computer using another compatible device. With the desktop application of Plex Media Server in your Windows or Mac, you can organize your videos from your collection and online services and further allow other players to stream or play contents.
Unfortunately, it does not support M2TS format. Instead it supports others like WMV, AVI, MOV especially the , MP4, MKV. Plex also has support for 4K/UHD video, with a resolution of 4096×2160 or smaller.
So, you can only play M2TS with Plex Media Server, if you convert M2TS to Plex compatible format.
---
Part 2. How to Convert M2TS to Plex Compatible Format
The only way to convert M2TS to Plex compatible format is through UniConverter, a recommended video converter program. It enables you to change formats so that you can view your videos through various players like Plex Media Server. There are multiple formats to choose from in this case, including AVI, WMV, MP4, MOV and MKV, among others that are supported by both Plex Media Server and the converter program.
iSkysoft UniConverter works in both Mac and Windows, and so it is suitable for your PC, whether a desktop or laptop. It is the best software to convert M2TS to Plex compatible format because it has more to offer through its features, aside from simply converting one format to another.
UniConverter(formerly UniConverter)
Convert M2TS files to other video formats like AVI, so that you can have the liberty to view your videos in multiple platforms.
Carry out batch process, which enables you to convert multiple M2TS files at once, saving your time.
Built-in video editor to customize your videos before conversion.
Download videos from sharing sites like Netflix, YouTube and Vevo, among a thousand others.
AVI is one of the Plex compatible formats that is also supported by UniConverter. Therefore, you can play M2TS with Plex Media Server if you convert M2TS to Plex format like AVI. Here are the steps.
Input M2TS files into converter program
Begin to convert M2TS to Plex compatible format by downloading and running iSkysoft HD Video Converte. Input the M2TS files into the program by finding the + Add Files function in Convert tab. Click on it to upload the files into the programs interface.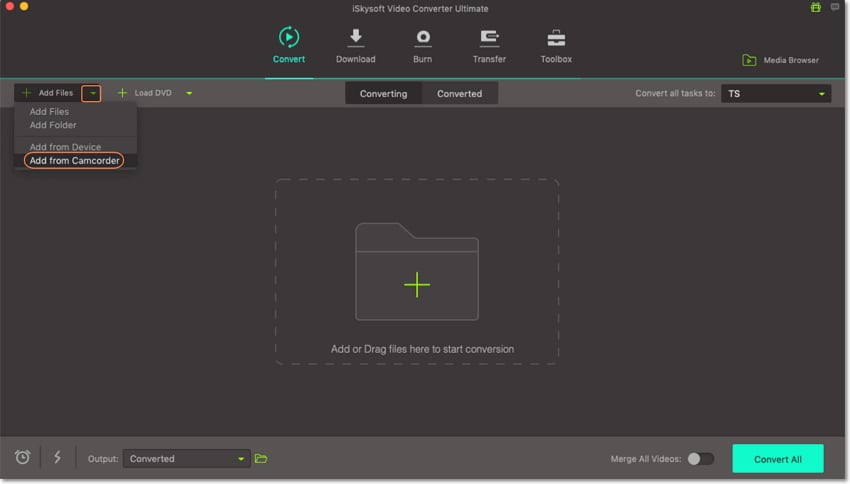 Specify the Plex compatible format
To play M2TS with Plex media server, you need to specify an output format that is supported by Plex. So, on your right corner, find the option Convert all tasks to: and select Video. From the drop down list select any format supported by Plex media server, such as AVI. You are free to choose others such as MP4 and MOV, since they are also supported by UniConverter.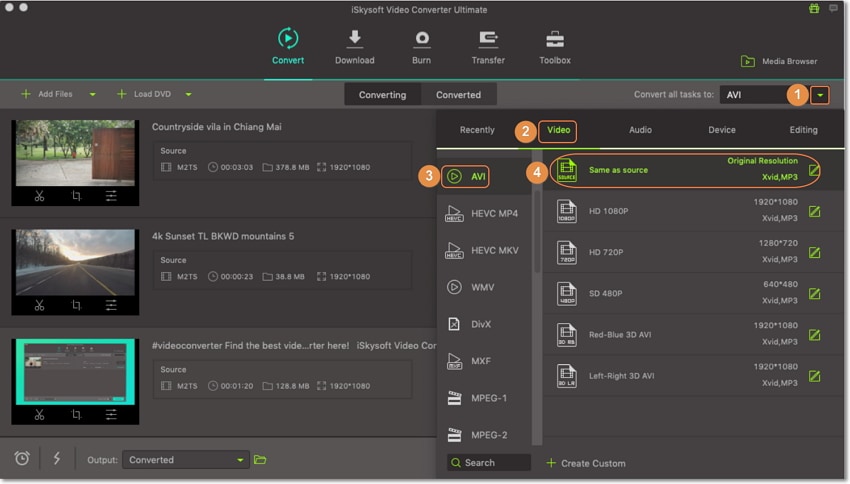 You may convert M2TS to Plex compatible format as per your preferences. If you would like to convert each file at a time, the Convert icon at the right of each will perform the task. On the other hand, the Convert All function initiates the conversion of all files at once.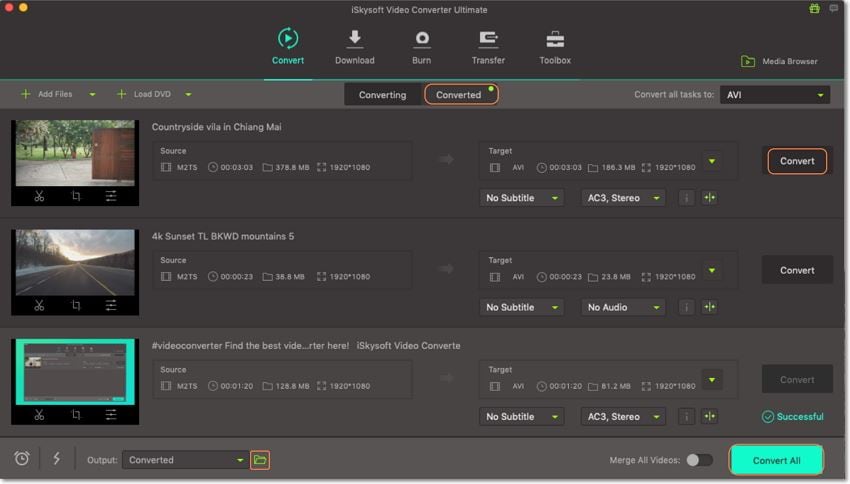 Although dealing with M2TS files is tough since the format is not accepted in many applications, there is always a way out. UniConverter provides a way out by converting M2TS files to formats that Plex accepts. So, in the end you will play M2TS with Plex Media Server, only in a different format such as AVI.
Video Player
1. Windows Media Player

2. Best Mac Player

3. Video Player