How to Add Subtitle to M2TS Files on Mac
Go to Mac
Go to Windows
The importance of adding M2TS subtitles to your camcorder videos cannot be underestimated whatsoever. For example, not everybody understands the same language used in your video footage. Also, viewers will be more engaged if you add subtitles to your videos. Today, I want us to talk about where to download the best M2TS subtitles to add to your videos. You'll also learn the simple steps on how to add them using the best M2TS subtitle tool. Stay put!
---
Part 1: Add Subtitle to M2TS Files in Steps with iSkysoft Subtitle Tool
If you're looking for the perfect M2TS subtitle tool, then UniConverter should be your go-to program. Adding subtitles to videos is, in fact, a feature that most converter tools don't have. But apart from adding subtitles, this program can also convert M2TS to MKV, MP4, AVI, FLV, and other popular formats. You can also burn M2TS to DVD or Blu-ray disc with the 30+ free menu templates. This way, you can enjoy your M2TS files with subtitles on your HD TV and DVD player at home.
UniConverter(formerly UniConverter)
Directly download subtitles from popular subtitle sites.
Add subtitles to M2TS, MP4, AVI, MOV, and many other movie files.
Edit M2TS videos by trimming, cutting, cropping, etc. to suit your preferences.
Transfer M2TS files with subtitles to other devices like iPhone, Apple TV, camcorders, flash drives, etc.
Step by step guide on how to add M2TS subtitles with iSkysoft Subtitle Tool:
Download the iSkysoft Subtitle Tool and launch it. Open file explorer to locate M2TS files on your computer and then drag & drop them to the converter. Another quick method is to click + Add Files and browse for your M2TS data. You'll see video thumbnails.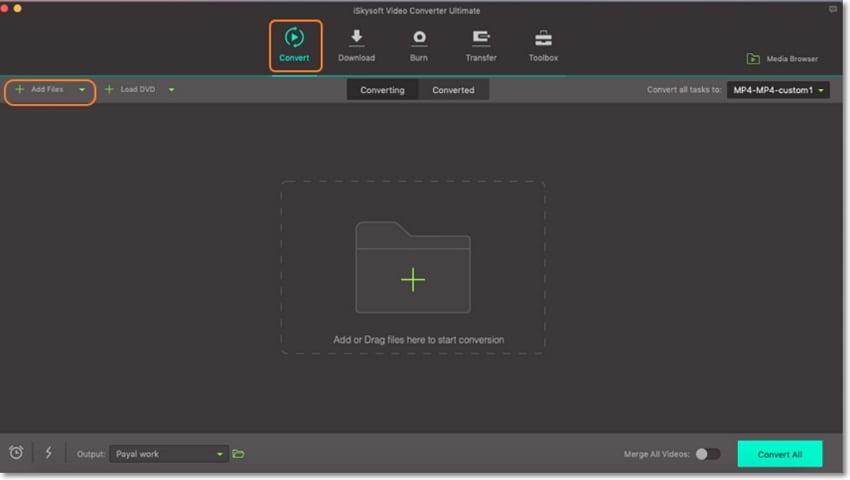 Edit M2TS videos (Optional)
iSkysoft M2TS Tool offers you a unique opportunity to edit your videos. To accomplish that, click one of the small "edit icons" below your M2TS thumbnail. Now you can make several changes such as rotating, cutting, trimming, etc. Once you are satisfied, click OK.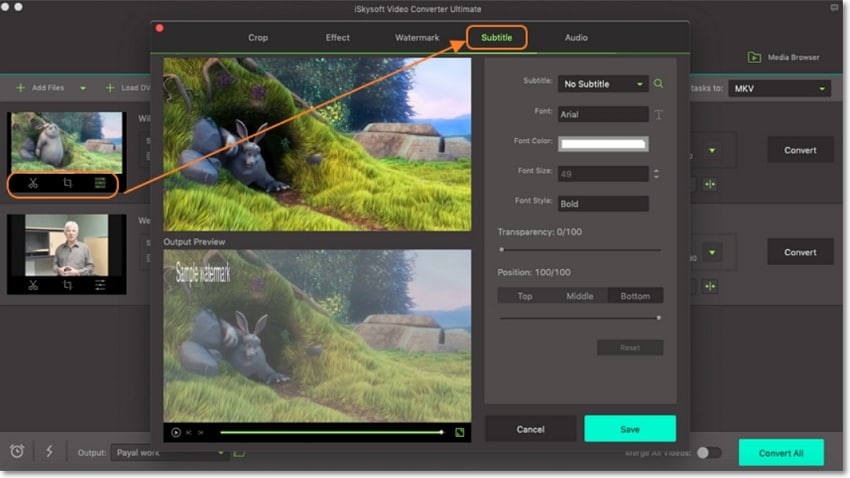 Add Subtitles to your video
Click the drop-down arrow on the Target area of your video thumbnail to open the format window. If you have imported several files, click Convert all files to. Next, choose Video > MP4 as your target format before setting the resolution. Now click the No subtitle drop-down arrow beside your imported video and then tap the Add button to browse and add a subtitle. You can now start converting.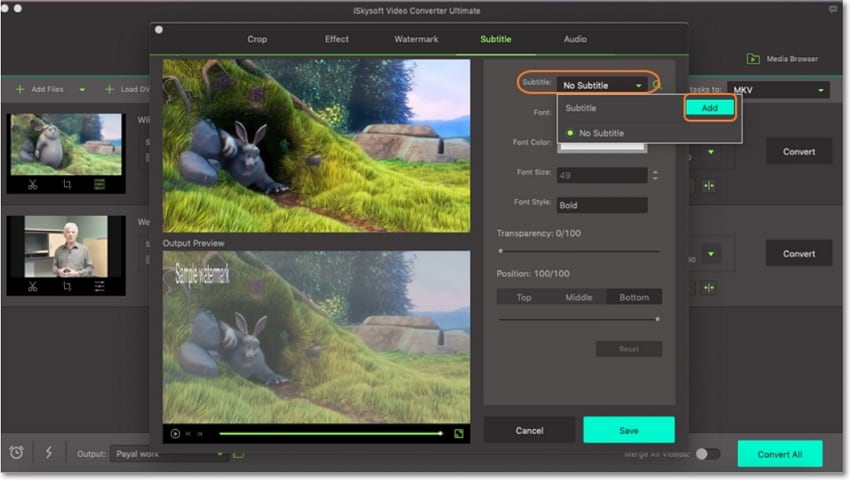 Start adding subtitle to M2TS file
Click the Output profile and set a destination folder. Finally, click the Convert button on the far-right side of your M2TS thumbnail. For multiple conversions, click Convert All. You can click the Converted tab to find your MP4 files with subtitles.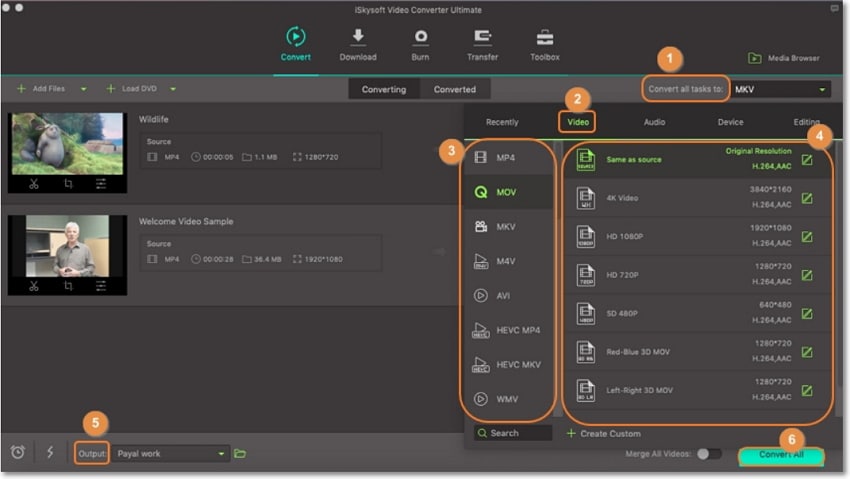 ---
Part 2: Top 5 Subtitle Download Websites
In this part, we'll talk about the best sites to download subtitles. Even better, some of the sites offer subtitles in various languages, including English, German, French, and many more. Just note that the order doesn't reflect any preferences. Here are my best picks that you should try out:
First on this no-nonsense list is Movies Subtitles, which boasts of subtitles from all popular TV films and movies. According to the site, the total number of subtitles available is 124,494. You can download the subtitles in English, Spanish, Swedish, Brazilian, and many other languages. Some of the latest subtitles you can find here include Bright, The Babysitter, Spiderman Far From Home Coming, etc.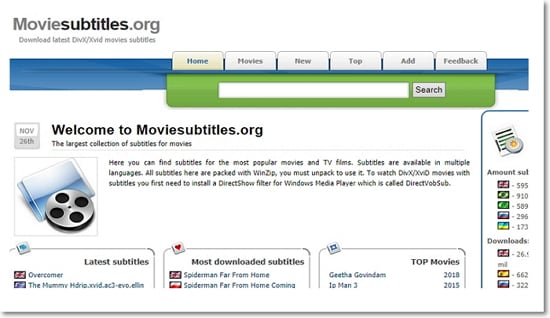 Another popular site to download your favorite subtitles is Subscene. Here, you'll get any subtitle you can think of in English, Korean, Arabic, etc. You can also request for a subtitle that is not present in the database. Just remember to launch JavaScript to download your requested subtitle. And of course, you don't have to worry about malware or those pesky ads on this site.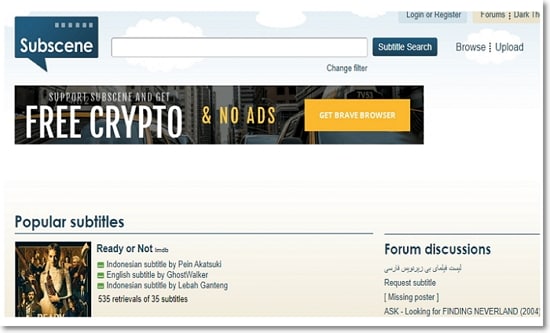 If you have a bunch of M2TS videos recorded in a foreign language or bad quality, then OpenSubtitles is your best bet. The site comes in an attractive design with extra functions such as the Chrome extension and Firefox add-on. You can search for your subtitles using a movie keyword or with IMDB ID. Moreover, you can download subtitles in Brazilian, Arabian, English, etc. On the flip side, OpenSubtitles features lots of irrelevant ads, so you have to be careful as you navigate the site.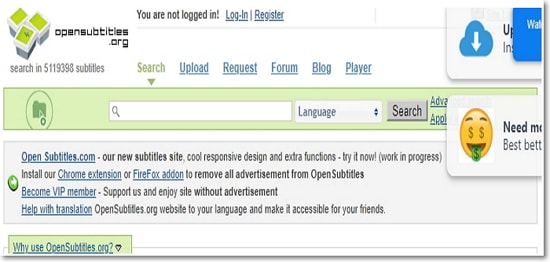 Another excellent site for free subtitles is Subtitle Seeker. On this site, subtitles are divided into two categories – Series and Movies. However, Subtitle Seeker is designed to provide only movie subtitles, not movie downloads. Another drawback is that this site is only available in the English language. But on a brighter note, this site doesn't feature any annoying ads.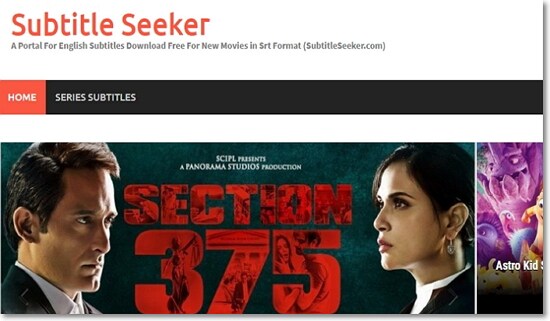 DownSub is a free web-based application for downloading subtitles from YouTube, Viki, Vimeo, Facebook, VIU, and many more. With this tool, you can download subtitles in formats like VTT, TXT, SRT, etc. Moreover, the site doesn't let users install or download third-party apps or extensions. All you have to do is to enter the video URL and then click "Download" to get your subtitles.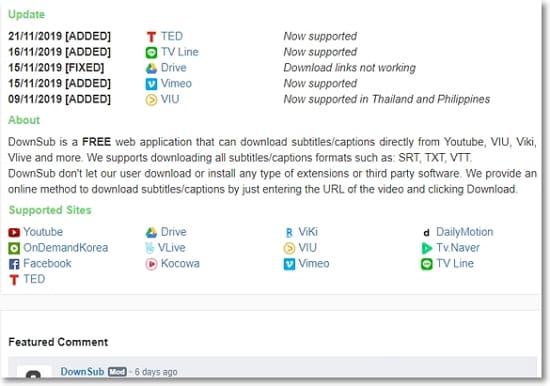 Last on this list is DivX Subtitles, which offers subtitles in English, French, German, and Serbian. It is, in fact, the best site to get subtitles for DVD, DivX, and HDTV movies. The interface is also pretty simple to navigate as you search for your desired subtitle. But keep in mind that you must register to upload files on the site.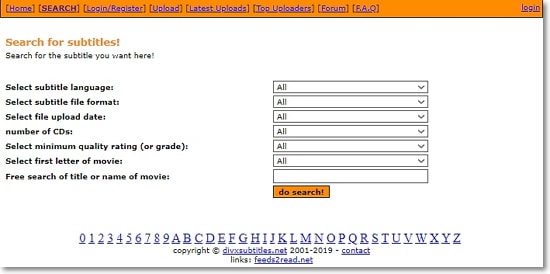 That was simple, right? With the iSkysoft M2TS tool, you can easily add subtitles to any video format. Also, don't forget to download your subtitles from the sites mentioned above.
Camera Video
1. Import Camera Videos to Apps

2. Play Camera Videos on Devices

3. Convert Camera Videos to Other formats

4. Camera Video Converters

5. Camera Video Tips