Download & Convert YouTube Video-UniConverter
Download video/audio from YouTube directly with one click.
Convert long YouTube to MP3 with 100% original quality and 90x faster speed.
Convert YouTube to other 1000+ standard formats including device optimization.
Edit YouTube files after converting to MP3 or other formats.
Other features include recorder, merger, compressor, and so on.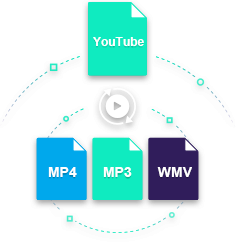 Imagine downloading an entire playlist on YouTube or all videos available on a channel... That would be good, right? But the problem lies in finding good YouTube downloaders that can convert long YouTube video to mp3. That is because long YouTube videos always mean big size and longer time to be downloaded. By chance, we find YouTube song Playlist and want to convert them to MP3? Here we can help you convert long YouTube videos to mp3.
Part 1. How to YouTube to MP3 Longer Than 2 Hrs with UniConverter?
Number 1 on our list of recommended converters to convert long YouTube to MP3 is UniConverter. It is not an exaggeration that UniConverter can handle with YouTube to MP3 large files. In itself, UniConverter hosts a series of other video editing functions, such as merging clips, removing backgrounds, and YouTube GIF maker. Each of these features/ functions can even compete and beat other software solely based on one aspect. UniConverter can convert to and from over 1000+ media formats, help you download online videos and your favorite songs from popular platforms, compress the size of videos to at least 70% of their original size, Merge music audio irrespective of the difference in format, etc. UniConverter can complete a download of YouTube long video in a few minutes, that's is just how fast its processing speed is.
Steps to Convert Long YouTube Videos to MP3 using UniConverter
Step 1

Launch UniConverter and Choose Downloader

If you don't have the UniConverter app, click the download button from their site and install UniConverter. On the main interface of UniConverter, there is a list of tools on the left side, click on Downloader, and the screen will change to the Downloader screen, with a large purple folder in the middle. Some simple instructions underneath it as well.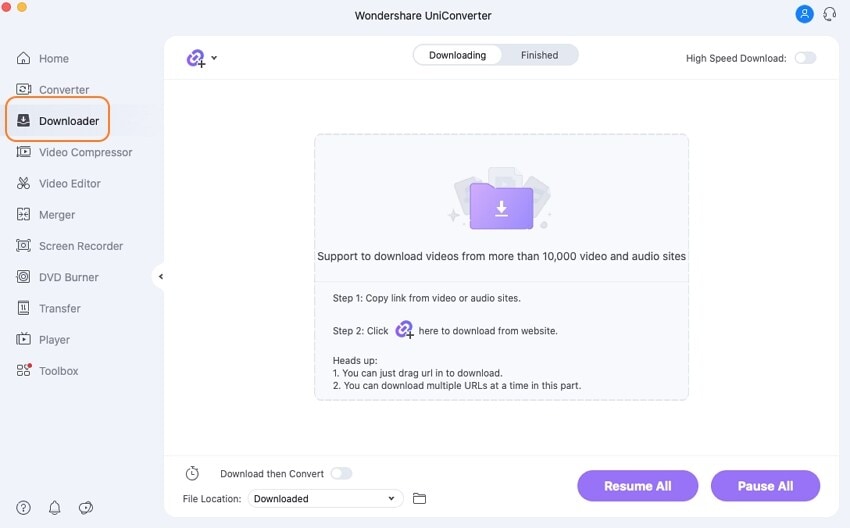 Step 2

Paste YouTube Link and Select Format

On the Downloader screen, you can click on the folder in the middle of the software or click on the URL icon at the top of the interface, either way, you'll get to upload your link with relative ease. Paste your link in the pop-up box and wait for it to analyze the video. After analyzing, UniConverter will generate a list of various options like the format and quality. The rest are aspect ratio, resolution, etc. It is for those who know exactly what they are messing with. Choose the MP3 format and quality and proceed to click on the download.

You can also select the output format by opening the 'Download then Convert' mode.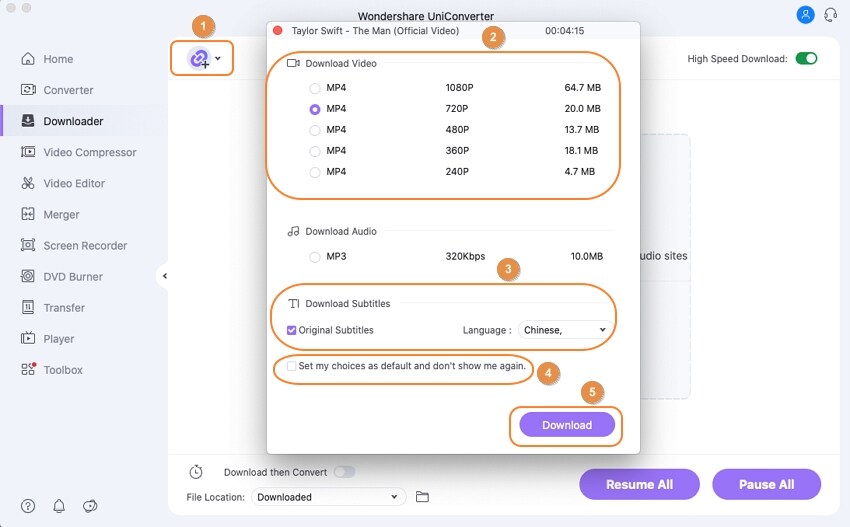 Step 3

Download

While your YouTube video is downloading, you can add other links and watch them download simultaneously. You can also do simple editing like trimming, cropping, or adding effects before saving. By default, your downloaded files from YouTube will be saved to the UniConverter folder in the Local disk, but you can change this by clicking on 'file location', which is at the bottom-most part of the interface.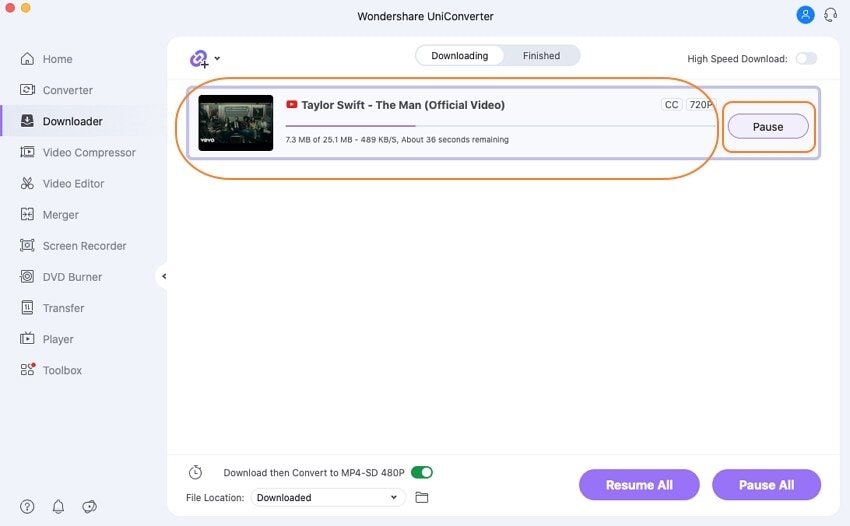 Pros
It can perform batch downloads, and it doesn't matter if the formats are different
UniConverter supports more than 1000 media formats, both audio and video, and even some social media formats and device formats
Its greatest asset would be its processing speed. UniConverter performs and finishes everything so quickly
Cons
Even the free trials are limited
It is not yet available on Linux
Tips for converting long YouTube video: UniConverter can download then convert long YouTube video to many formats, if you want to convert YouTube to AVI video, MP3 audio, or other popular video and audio formats, UniConverter may be your best choice.
Wondershare UniConverter 13 - Best Video Converter for Mac/Windows
5,481,435 people have downloaded it.
UniConverter supports many formats and handles conversion equally, ensuring that high quality is delivered at all times.
During the conversion process, you may add multiple files since the program does batch conversion of files.
You can use the editing suite to make your results creative masterpieces.
This software facilitates file transfer to devices like Android and iPhone among others once the conversion is complete.
UniConverter is also capable of handling video compression hence ensuring you acquire the video sizes you desire.
Part 2. How to Convert YouTube to MP3 Longer Than 2 Hrs with VLC?
Now into the world of VLC, and as it is a very famous media player, there is no need to introduce it, is there? Wrong! Bet some people are even surprised to see that VLC can download and convert long YouTube to MP3. VLC is mainly for playing media, but it also has its perks. In terms of media players, VLC can play any format. However, when it comes to downloading and converting, the capabilities are a bit limited, but that still doesn't mean that it is useless, you can download YouTube videos in formats like MPEG (1-4), WMV, FLV, FLAC, WAV, OGG, WebM, MP4, MOV, and AVI and we believe that this has made it surpass the level of being a mediocre video downloader.
Steps to Convert YouTube Long YouTube videos to MP3
1. Download the YouTube:
As VLC is not mainly for this type of job, you can also expect its process to be different from others. When you want to convert long YouTube videos to MP3 with VLC, you need to download the video in a video format first. So, how do you get YouTube videos with VLC?
Step 1

Copy URL and Open VLC

Go to YouTube, copy the link, and then launch VLC on your computer. Click on Media from the toolbar and then Open Network Stream. If you are using a Mac computer, the terms might be slightly different; because VLC on Mac uses File, not Media, but both still use Open Network Stream.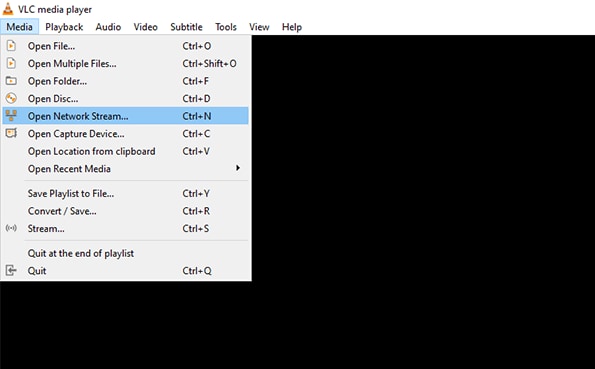 Step 2

Paste URL and Copy Codec information

After clicking on Network stream, a new window will pop up, and you can paste the link to your YouTube video here. VLC will start to analyze the video then start playing. Once it starts to play, click on Tools from the toolbar and then Codec Information. This will bring out a new box copy everything in 'Location', located at the bottom-most part of the box. And for Mac users, if you find that copying is not working, you can always right-click and select Open URL directly.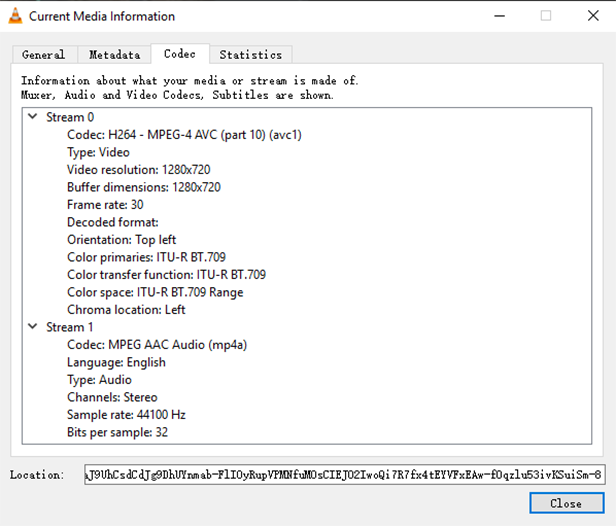 Step 3

Paste Codec and Download

Next, you launch your browser and paste the copied link in the address tab. For Mac users, you already clicked on Open URL, so you can skip this step as you would be taken directly to this section. The video will start previewing again, and this time, right-click on it and select 'Save Video As...' The video will download in MP4, and the name will be 'video playback' but after download, you can rename it.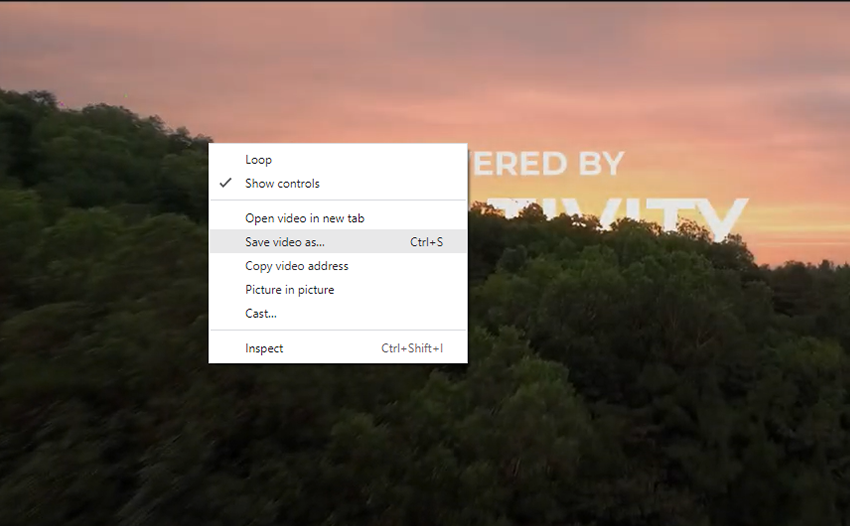 2. Convert YouTube Videos
After downloading, you can now convert the yt video to mp3 easily. Follow these steps to convert YouTube long videos to MP3.
Step 1

Launch VLC and Add Video

Open the VLC media player, which might have already been opened if you downloaded the video from YouTube using VLC. To add video for conversion, click on Media for Windows users, and File for Mac users. Next, click on Convert/Save. You will find it if you look at the list. A new box will pop up after clicking on Convert/Save, and you will have four options of adding videos, either from a file on your computer, from a disc, or the network; which may not work, hence the need for the first step in this article, and from a connected capture device. Click on File since we already have the video on our computer. Then click on Add, and you can select the video.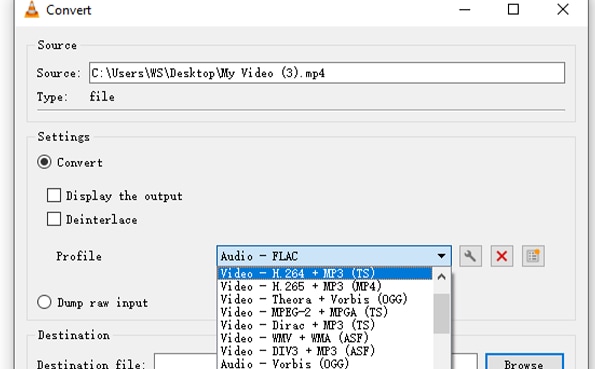 Step 2

Select Format

After adding the video, click on the drop-down arrow beside Convert/Save and not the button itself. Clicking on the drop-down arrow will reveal a few more options, select Convert from these options. The box changes, and you can now choose the format for the video. To do this, click on the icon that looks like a screwdriver and select MP3 from the options that become available to you. Then on the same screen, go to Audio Codec and tick 'Keep Original Audio track'. Alternatively, you can just click on the tab with the format and select MP3, but your original file might be lost, leaving only the converted file.
Step 3

Convert

Next step, click on Save or if you used the alternate method, then Start is the bar to click to begin to convert long YouTube to MP3. Then wait for VLC to finish the conversion and enjoy your long YouTube video in MP3 format.
Pros
It supports a fair amount of formats for a tool that is not mainly based on converting or doing any video editing
Downloading videos on VLC is a bit convenient since it is a media player itself
Cons
The process is extremely long
Crashes happen frequently
Part 3. How to Convert YouTube to MP3 Long Audio with Loader?
Loader.to is certified to be one of the easiest ways to download long YouTube videos to MP3. It doesn't have any elegant interface, simply does it, and neither does it host many functions that will start to impede the processing of the ones you need. Loader.to just converts YouTube to MP3 longer than 2 hours and moves along. In terms of supported format, there is nothing to say about Loader, but when it comes to the processing speed of downloads and the fact that you can download entire playlists and even Medias from a channel on it, then you can consider Loader.to a top choice for downloading YouTube to MP3 long videos and audio. An additional perk is that it is an online converter, so you don't need to do any software downloading. Just copy the link and get on with it.
Steps to Convert YouTube Long Videos to MP3 using Loader.to
Step 1

Copy URL

Visit YouTube and copy the link to the video page
Step 2

Paste and Select Format

Now, visit loader.to the website and paste the link in the designated area. Right below the 'paste URL tab', you will be able to select a format. In terms of supported formats, not much is expected from an online converter, but Loader.to still supports a fair amount of audio format, and the audio format is divided into different MP qualities.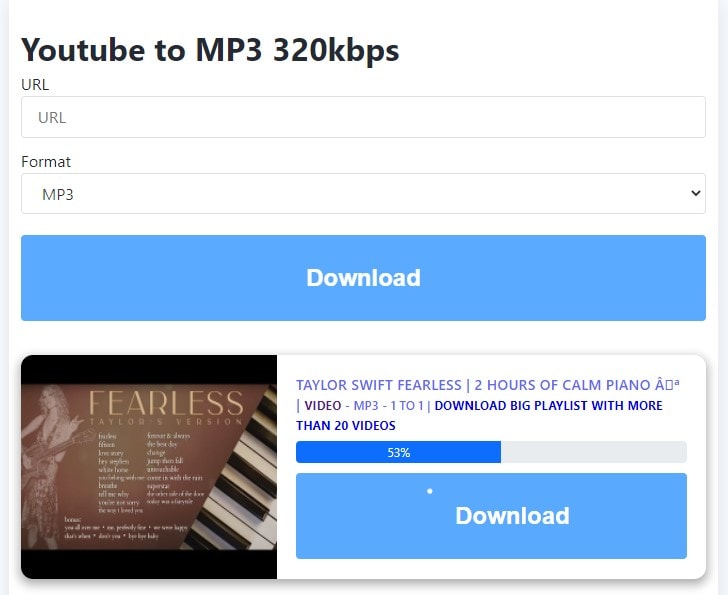 Step 3

Download and Save

Your download will start when you click on the 'download' tab. Your downloaded file will be saved to the download folder on your computer.
Pros
It is pretty simple to use
It still supports some more formats apart from MP3
Supports downloading from other video sharing sites as well
Cons
It supports multiple formats but only one quality for each one of them. You just have to manage what you get 
It doesn't display how big the size of the file you are about to download will be
Conclusion
There you have it, the top three ways for you to download and convert long YouTube videos to MP3. Each of the tools mentioned above has its strong spot and its weaknesses, as some have been clearly stated in the Pros and Cons section in the article. You all know exactly what you want what you are looking for, but according to our article, you can choose UniConverter for an excellent all-round result and even more editing features, the steps for VLC are a bit completed, but you can always use it for free, there is no need to pay and Loader.to works online, there is no need for you to download any app before you can properly convert long YouTube videos to MP3.