Help Upload iMovie Video to YouTube-UniConverter
Convert video to YouTube-supported formats with 100% original quality and 90x faster speed.
Edit iMovie files before uploading them to YouTube.
Download video/audio from YouTube and other 10000+ video and audio sites directly with one click.
Convert YouTube to other 1000+ standard audio and video formats including device optimization.
Other features include recorder, merger, compressor, and so on.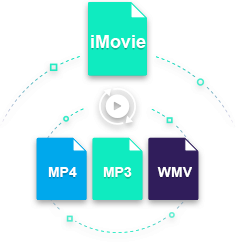 We know a lot of users find it confusing and difficult on how to upload iMovie to YouTube using iMovie which is an Intuitive product of Apple Inc. that gives room for stunning video editings through enhancement and alteration of video color, cropping, rotating, adding transitional effects, noise reduction tool, and many more. Just in case you're reading this article, today your confusion and difficulty have ended as we empower you with our problem-solving writing to guide you on every step concerning how to upload iMovie to YouTube whether you're a Mac or iPhone user.
Part 1. How to Upload A Video from iMovie to YouTube on Mac
As beautiful as intuitive the iMovie app may be described with its exceptional features and qualities, when it comes to how to upload a video from iMovie to YouTube, there's always a complication in one way or the other. As an iMovie user, you'll notice that whenever you edit a video, and you conclude to upload the edited video to YouTube, there's always a restriction that doesn't permit you to upload directly to YouTube even after clicking on the "Export" option at the top right corner of iMovie's interface and choosing "Youtube & Facebook". I know the next question on your mind is why won't my iMovie upload to YouTube? This is because YouTube doesn't permit a third-party app. In case you'd love to know how to upload a video to youtube from iMovie, you can follow the guidelines of the writing below.
STEP 1
Launch the iMovie software from your Mac PC. After you've launched the software, click on "Project" to import the edited file to be uploaded by double-clicking on it from the project's interface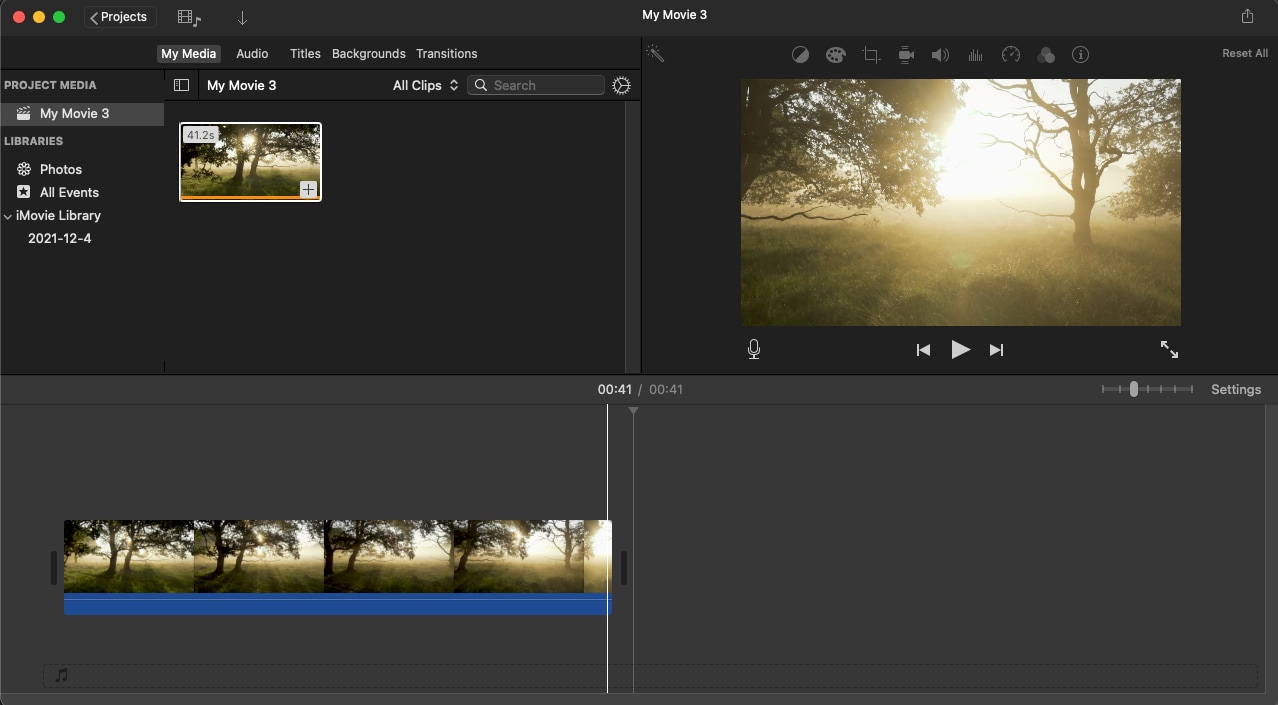 STEP 2
Now that you've successfully imported the file to iMovie's interface, from the top right corner of the interface click on the "Upload" icon (Share Icon) you see and click on "Youtube & Facebook" from the displayed export options. A new window appears immediately you click on the Youtube&Facebook option > from the newly appeared window you can change the information of the file by editing the title, description, and tags, and you can also set the resolution. Immediately you are done, click on the "Next" button you'd find below.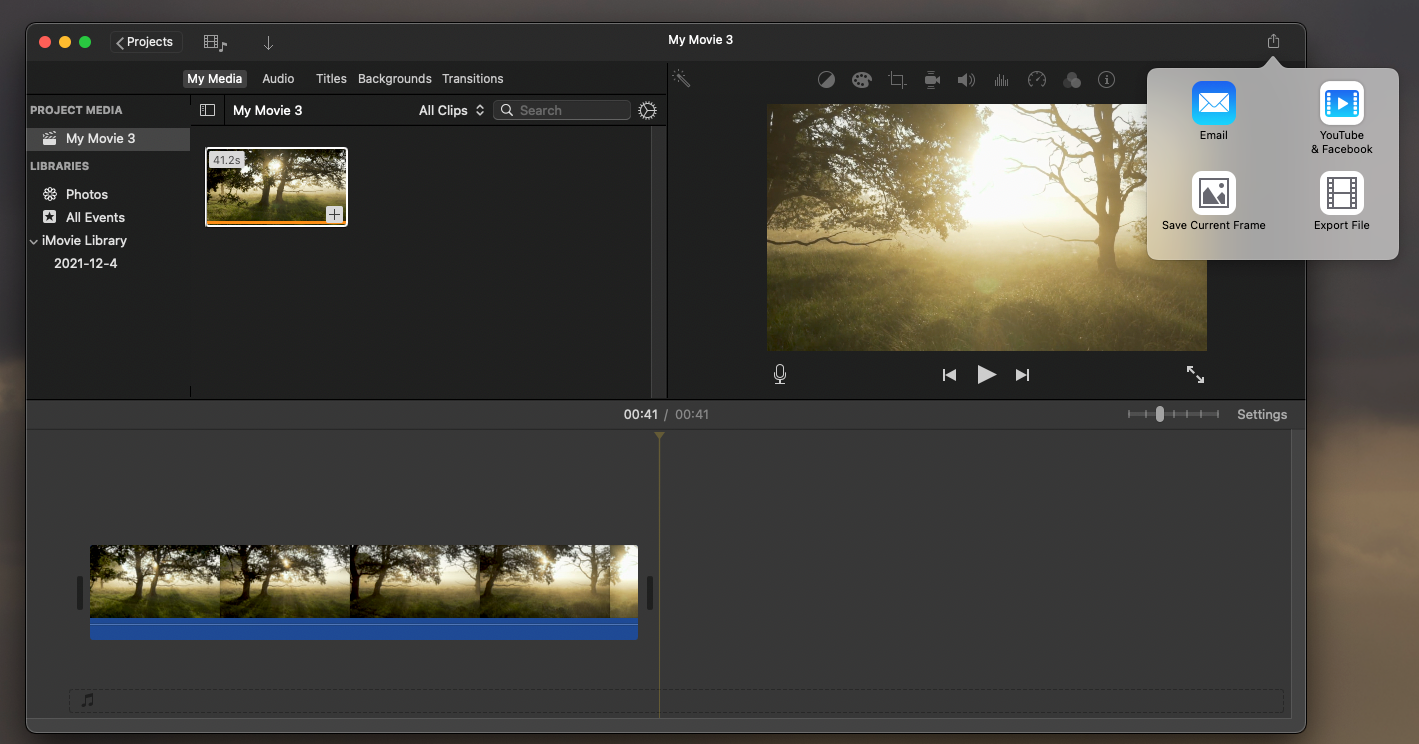 STEP 3
A mini window will pop up after you click on the next button > you can rename the file and choose a location you'd like to save the file on your PC > then click on "Save"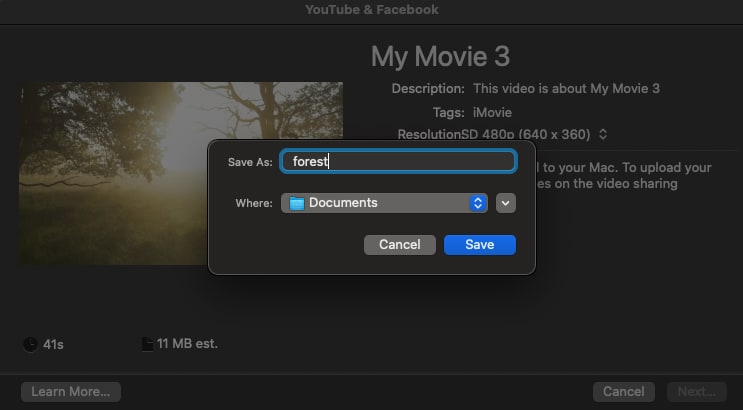 Note: The converted file will be saved to your PC, not Youtube. Now, you'll have to go to YouTube to upload the iMovie file following these steps:
STEP 1
First of all, you'll have to visit Youtube > ensure that you're signed in. If you don't have a Youtube channel, then you'll need to sign up > after that, the next step would be to upload the file.
STEP 2
Now, click on the "Your Cjannel" click on "Upload Video" from the Manage Videos icon to upload the video. If you feel that choosing 'select files to upload' to discover video files saved on your PC is stressful, then you can simply use the drag and drop option.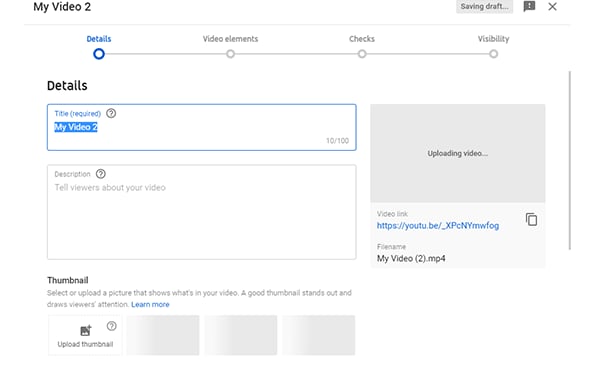 STEP 3
After the previous step, you can now add title, description, and tags, then upload it if nothing else is required.
Pros
iMovie supports adding effects and enhancements of media files
It has an understandable user interface
It supports Airdrop, social media sharing, iCloud Drive sharing, and more
Cons
It doesn't support direct YouTube uploading
The Apple Inc. product is not designed to work with mp4 format
Part 2. How to Upload iMovie to YouTube from iPhone
For readers who are not Mac but iOS device users, we've also provided a solution for you on how to upload iMovie to youtube from your iPhone or iPad easily. If you're a reader and you're always having an issue uploading with iMovie, then you can keep house the steps below to guide you.
STEP 1
Without any hesitation, quickly open the iMovie installed on your iPhone or iPad > once it's opened, tap on "Project" to open iMovie's project library where all of your media works are saved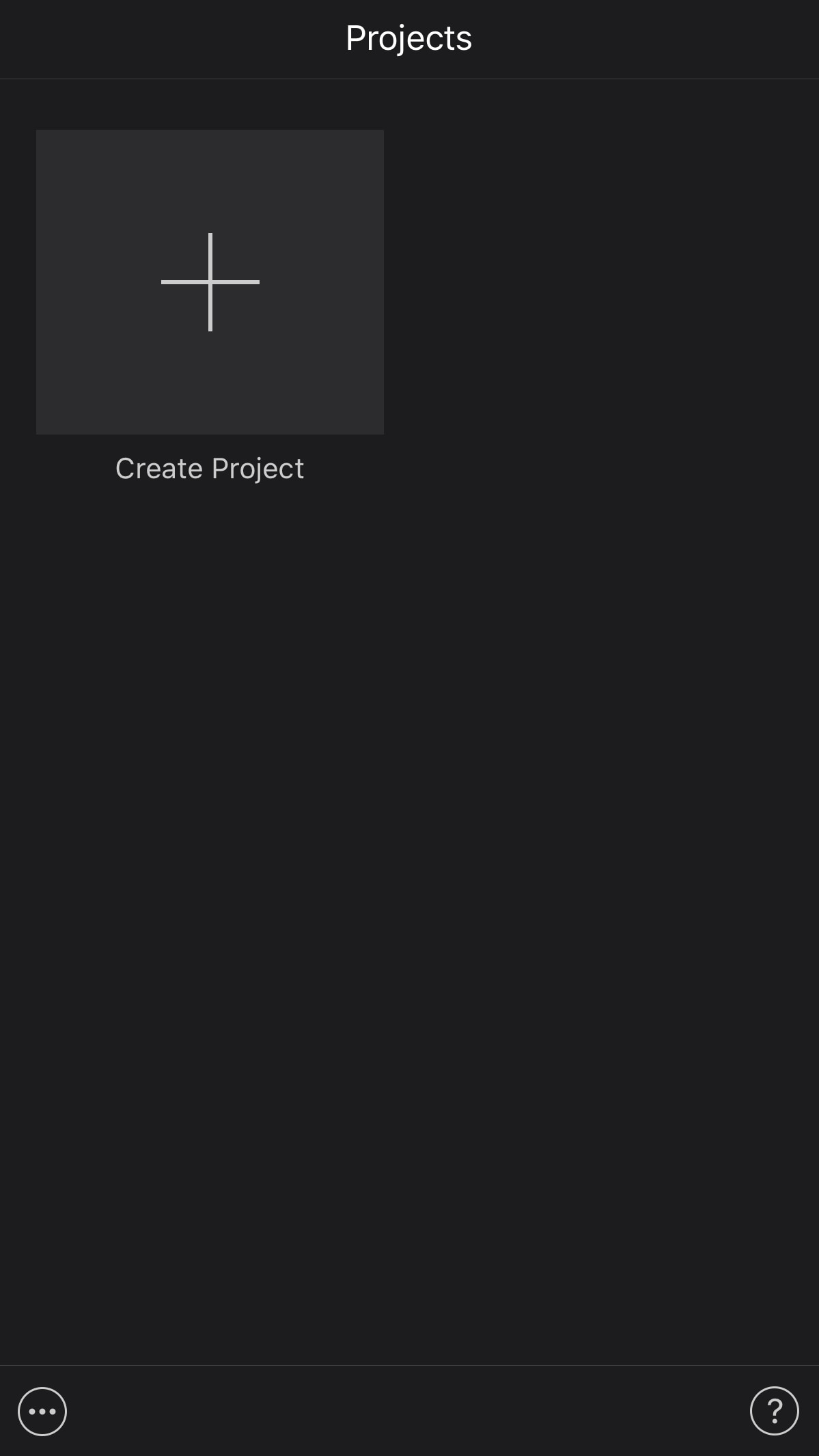 STEP 2
Now that you've opened iMovie's project library, you'll have to export the files you wish to upload to YouTube by tapping on the "Upload" icon (sometimes called the share icon) in between Video and Delete icon that is situated at the bottom of iMovie's interface > you'll have several exporting options like Airdrop, mail, and more, just select "Save Video" to export it to your photos library.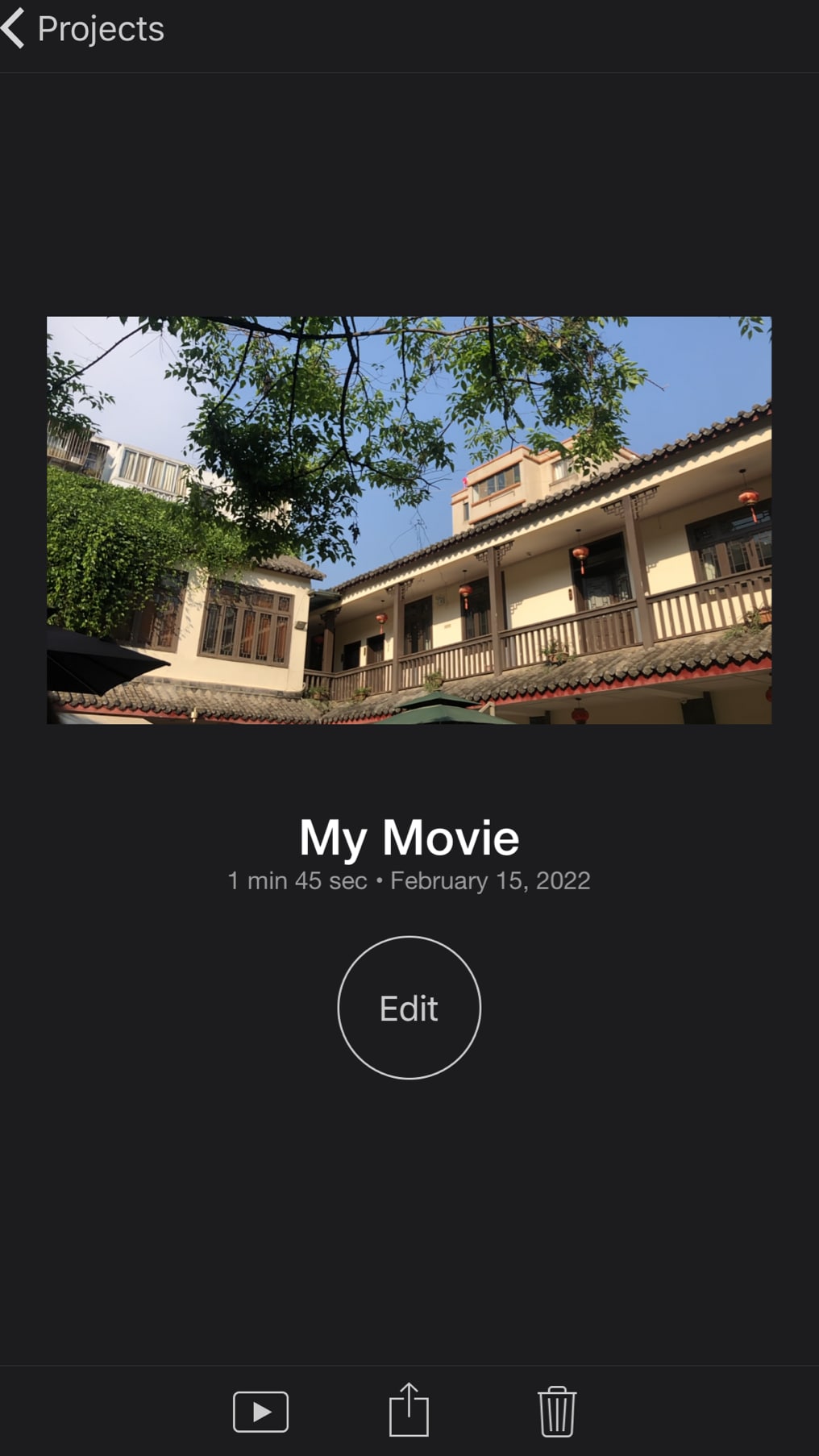 STEP 3
Since you've exported the video to upload it to YouTube on your iPhone, you'll have to open the Youtube app installed on your iPhone > Once it is opened tap the "+" button at the bottom center of YouTube's interface then select "Upload a Video" from the three displayed options > Allow youtube to access your photos library and select the video you exported from iMovie > from the top right corner of your screen tap "Next" > add a title, description, set the visibility, location, and you can add it to a playlist If you have an existing one > once you're done with all of these, tap on "Next" at the top right corner of the interface which takes you to the final phase > if you'd like to restrict your content, you can select any of the options available, then cap it all by tapping on the blue "Upload Video" button and wait patiently for your file to be uploaded.
Pros
You can share iMovie files from an iPhone or iPad to a MacBook using airdrop
It functions as a media editing software you can use to enhance your videos
It also supports mail file sharing
Cons
Every user needs to be a subscriber
Users can't directly upload from iMovie to YouTube as YouTube doesn't support a third-party app
It supports only a few YouTube formats
Part 3. How to Upload iMovie to YouTube More Easily
Sadly, as intuitive and beautiful iMovie is designed and advanced, the video editing software doesn't permit users to directly upload their edited videos to YouTube which might be new to some users who continuously try to upload because of the Youtube&Facebook option displayed on their screen whenever they try to export the video file. If you've been trying lately and you're still finding "how to upload iMovie to YouTube" a big deal, then here are some tips that will never fail you.
1. Convert iMovie video to the right formats
Just in case you don't know, MOV is not the only format YouTube supports. The biggest video streaming platform also supports formats like 3GPP, WebM, AVI, MPEG-PS, FLV, MPEG4, and WMV. MPEG4 but has to utilize the .mp4 file extension. To upload iMovie to YouTube in comfort and the best quality, these are the basic requirements
The container has to be mp4
The video codec has to be with high profile, progressive scan, 2 consecutive B frames, chroma subsampling must be 4:2:0, Closed GOP. GOP of half the frame rate, entropy encoding has to be CABAC (Context-adaptive Binary Arithmetic Coding)
The Audio Codec has to be AAC-LC with Channels to be Stereo or Stereo + 5.1 and a sample rate of 96khz or 48khz
The frame rate should range from 24, 25, 30, 48, 50, 60 frames per second. Aside from the listed frame rates, other frame rates can be used, and keep this in mind that the iMovie file you want to upload must be encoded in the actual frame rate it was recorded.
The Bitrate varies. If you're uploading in SDR, the video bitrate for the Standard frame rate should range from 1Mbps to 45Mbps, and for the High frame rate, the video bitrate should range from 1.5Mbps to 68Mbps depending on the 4k type. If you're uploading in HDR, then the video bitrate for the Standard frame rate should range from 6.5Mbps to 56Mbps, and for the High frame rate, the video bitrate should range from 9.5Mbps to 85Mbps also depending on the 4k type. Although the HDR does not support 360p and 480p, unlike the SDR that supports 360p, 480p, 720p, 1080p, 1440p, and 2160p (4k) type.
2. Make sure the Internet connection is stable.
Before you ask the question "can you upload iMovie to YouTube?" make sure you've also played your role as you're connected to a fast and secured Internet network because aside from every other factor, this is the key that unlocks having a successful iMovie to YouTube uploading.
Wondershare UniConverter 13 - Best Video Converter for Mac/Windows
5,481,435 people have downloaded it.
UniConverter supports many formats and handles conversion equally, ensuring that high quality is delivered at all times.
During the conversion process, you may add multiple files since the program does batch conversion of files.
You can use the editing suite to make your results creative masterpieces.
This software facilitates file transfer to devices like Android and iPhone among others once the conversion is complete.
UniConverter is also capable of handling video compression hence ensuring you acquire the video sizes you desire.
Conclusion
Reading the published article won't only teach you how to upload a video to youtube from iMovie but also enlighten the eyes of your understanding to the basic requirements of uploading a video to YouTube.