Can I convert a Windows Movie Maker project (MSWMM) file into MP3 format?
Basically, MSWMM is a common file extension, mainly used by Windows Movie Maker. While Window Movie Maker is available in all the Windows versions, it is impossible to upload MSWMM file to Social Websites. Moreover, users find it difficult to convert the MSWMM format to another compatible file format successfully. It is very time-consuming and there are risks of losing the original data as well. You need a powerful MSWMM Converter which can convert MSWMM to MP3 or any other flexible format for easy sharing & playback of files. UniConverter is the best MSWMM to MP3 converter for Windows 10/8/7/XP/Vista users. However, you cannot directly convert MSWMM file into MP3 in any media player or converter. You have to export the MSWMM file as WMV with Windows Movie Maker and then use the WMV file to convert it into MP3 via UniConverter.
Ultimate Easy-to-Use MSWMM to MP3 Converter
You need a genuine multimedia converter like UniConverter, which can convert MSWMM to MP3 format effectively. What's more, you can directly convert MSWMM file to YouTube, Vimeo, Dailymotion, Facebook, Break, Metacafe and more than 1000+ video sharing websites. With this ultimate converter, you will never have any compatibility issues with your devices as it supports optimized presets to directly convert the MSWMM file into device compatible format.
Key Features of UniConverter - Video Converter
Directly Convert MSWMM files to YouTube, Hulu, Facebook, Smartphones, iPod, iPad, Android, BlackBerry, Nokia, PSP, Xbox and other portable devices.
Supports more than 160 Input and Output formats: Convert MSWMM to VOB, 3GP, MP4, WMV, ASF, DIVX, 3G2, M4V etc.
Convert MSWMM to HD Video Format: Convert MSWMM to HD MOV, HD MP4, 3D MOV, 3D MKV, HD M4V, HD MPEG, HD TS, HD TRP and so on.
One click download WMV files and convert them into MP3 by using in-built Video Downloader.
Flexible and compatible Audio and Video Converter for Windows 10/8/7/XP/Vista and macOS 10.7 Lion to 10.15 Catalina.
How to Convert MSWMM to MP3 using UniConverter for Windows
Step 1: Export MSWMM file as WMV
You can use the Windows Movie Maker program to convert MSWMM files to WMV format easily. Usually, the MSWMM file gets exported as WMV file format.
Drag and drop the target video file in Windows Movie Maker program.
Select 'File' from Home menu, under which click 'Save Movie' and then select 'My Computer' option.
Specify File name and then select 'Windows Media Video File (WMV)' in Save as type option in the new window.
Click 'Save'. The MSWMM file will be saved as WMV in few minutes.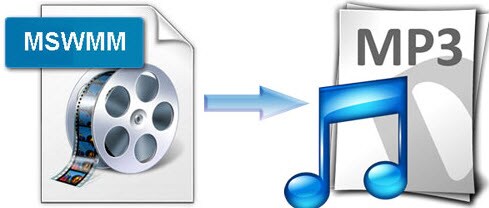 Step 2: Import the Converted MSWMM File (WMV) in the Converter
Drag and drop the exported MSWMM (WMV) file in the main interface of UniConverter, or use 'Add Files' to open the MSWMM (.wmv) file in the program. You can also select 'Merge All' option to combine all the WMV files as one file. Similarly batch convert the WMV files if required.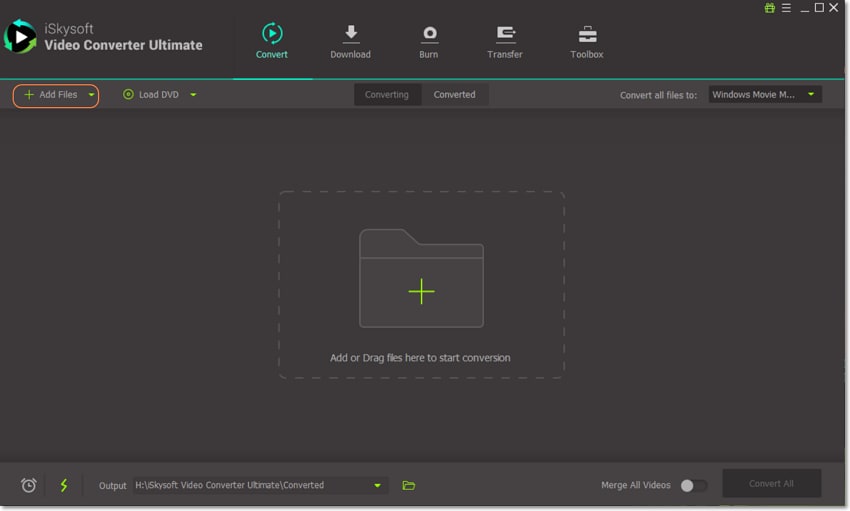 Step 3: Select MP3 from Audio Output Format
UniConverter is well-known for its Wizard style interface, which makes the conversion process quick and easier. You will find 6 categories to choose from. Go to 'Audio' profile settings and select 'MP3' as your preferred output media format. Use the editing tools such as Channels, Bitrate, Stereo settings, Sample rate, Audio settings and other functions.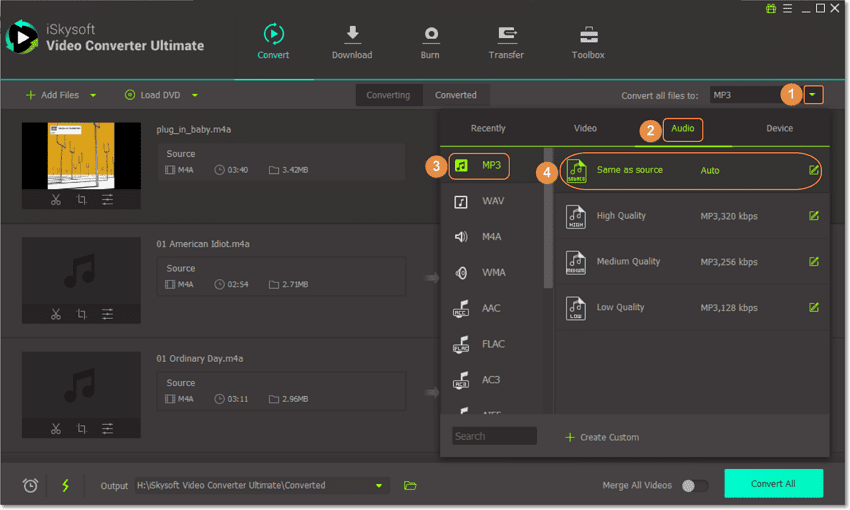 Step 4: Convert MSWMM (WMV) to MP3
Choose a File destination from the Output folder or create a new folder if needed. Now, select 'Convert' to finish WMV to MP3 file conversion. Once the conversion is over, you can play or share the converted MP3 file.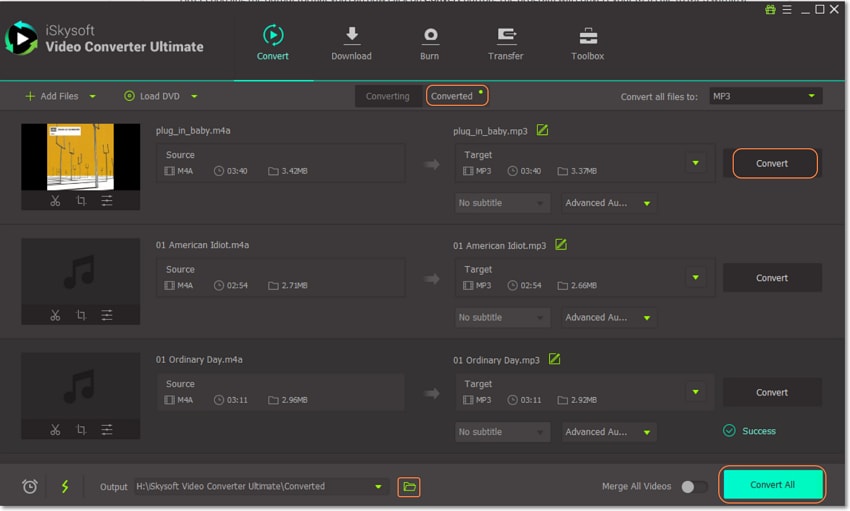 Optional: MSWMM to MP3 Online Converter
If you want to convert MSWMM to MP3 without installing a desktop software program, try this free online MSWMM to MP3 converter below: