Download & Convert YouTube Video-UniConverter
Download video/audio from YouTube and other 10000+ video and audio sites directly with one click.
Convert YouTube to AVI with 100% original quality and 90x faster speed.
Convert YouTube to other 1000+ standard audio and video formats including device optimization.
Edit YouTube files after converting to AVI or other formats.
Other features include recorder, merger, compressor, and so on.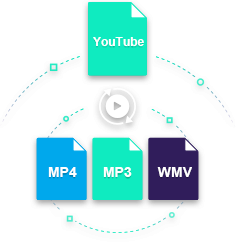 AVI is one of the most used yet widely underrated file formats you will ever see. Most people don't even know that some of the low-quality videos they spend hours trying to download in the mp4 format can easily be downloaded in a high-quality yet low-sized AVI format. AVI videos are compatible with platforms like; QuickTime, Windows Media Player (which it was created for), VLC media player, etc. Most YouTube video downloaders only let you download in mp4, but you can watch videos offline more conveniently when converting YouTube to AVI.
Here we list some ways to help you convert YouTube to AVI easily
Part 1. How to Realize YouTube to AVI Conversion Using Free & Online Ways
If we are talking about one of the most convenient ways to convert YouTube to AVI online, Cloudconvert ranks among the toplist. Supporting over 200 media formats, including audio and video formats, you can easily convert YouTube videos with Cloudconvert. The conversion speed is at least above average, but the quality is surely high. Unless you convert from higher rate to a lower one, your videos will never lose quality during conversion.
Converting YouTube to AVI using CloudConvert
Step 1

Visit the website

As CloudConvert is an online tool, you must visit the website online. Depending on the browser you are using, it may or may not work on mobile phones, but for optimal use, computers are advised.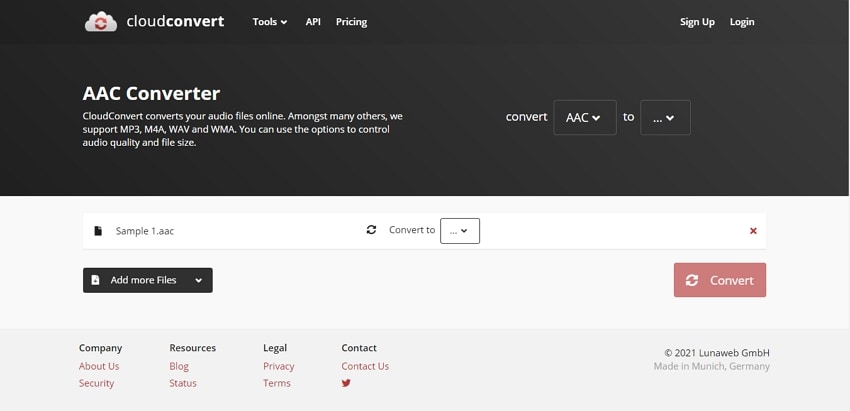 Step 2

Upload file and select format

To upload the video directly from YouTube, click on the drop-down arrow on the tab. From the list of options, click on 'From URL', a new tab pops up, and you will be able to paste your video link. After analyzing the link, you will now select the format you want to convert to, click on AVI.
Step 3

Download and Save

When it is done with the conversion, it will still be on the CloudConvert database. You will need to download it before you can play it yourself.
Pros
It is fast and reliable; they manage their website so well that you will have a smooth sail as long as your internet is stable
It can convert to over 200 different formats; video, audio, images, and even documents
The interface is straightforward
Cons
No other editing features
The website sometimes does not recognize YouTube links
Media.io is also among the top YouTube to AVI converters online. Everything about this one is good, the interface, the number of supported formats, or even the wide array of editing options available for you, and let's not even talk about the speed of its YouTube to AVI conversion. Trust media.io for high-quality conversion without loss of quality. The only drawback would be that it is not free.
Converting YouTube to AVI with Media.io
Step 1

Visit the website and Upload a video/link

Access the website with this link: https://www.media.io/. On the main page, if you want to select a video from your local disk, then click on the large purple tab but here, we are uploading from YouTube. At the bottom of the purple tab, there are some other social media icons there, click on the YouTube icon, and a new tab will appear, paste your YouTube link into the folder, click on 'add'.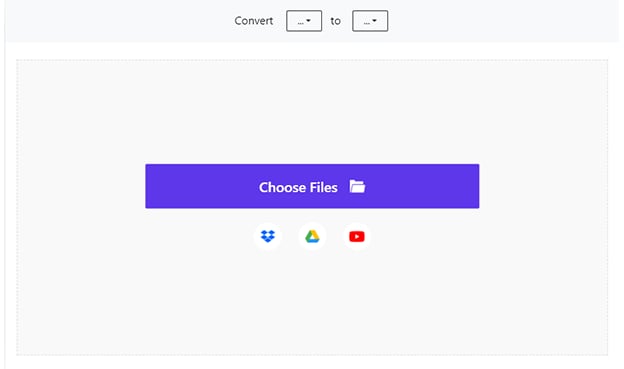 Step 2

Choose format

Once the video has been uploaded, you will see a box in front of it, the default format is mp4, but by clicking on the box, you can change it. You can now select AVI from the list of formats.
Step 3

Download and Save

The next step is downloading the converted file to your computer for offline viewing.
Pros
It is incredibly fast, and although it depends on the size of the video you are converting
It supports lots of formats, popular and unpopular ones
Converts videos to AVI without losing quality
Cons
It is not free with some of the features
FLVTO is a relatively simple and easy-to-use YouTube to AVI converter online. It is not as flashy or extravagant as Media.io and Cloudconvert, but it gets the job done. It is lacking in terms of interface design, and its functions are kind of limited, but if you want to convert your video without being distracted by the prospect of other tools getting in the way of your focus, then FLVto is definitely for you. It can even serve as a youtube to mp3 converter, but most downloads are for videos.
Converting YouTube to AVI using FLVTO
Step 1

Visit the website

Access the link via https://flvto.bid/en1/. Take note that you are visiting the English website if you decide to search for it on your own on Google, but if you prefer the website's default language, then go ahead.

Step 2

Upload video and Choose format

Unlike the previously mentioned two, FLVto works only with video links. You can't upload from your computer. Paste the link in the designated tab, click on download, and wait to generate the download links. At first, it will suggest downloading the mp3 format, but under the same tab, you will see a green tab with 'download video'. Click on it to continue to video links. Now select the format that you want.
Step 3

Download and Save

Click on download, and the video will automatically be downloaded to your computer. You may also be prompted to select a download location, or it can just automatically save to your download folder.
Pros
It supports a lot of resolutions and qualities
It can also convert to mp3
The site leads you straight to your downloads and nothing else
Cons
The interface design might be a little unappealing
Pops up ads with each click
Part 2. Quick and Useful Solutions to Convert YouTube to AVI Format
Now it's obvious to see the limitations of the online converters. Just in case you can not stand the relative low converting speed, limited editing features, or comparatively low output quality, we also introduce the following offline YouTube to AVI converters.
UniConverter is by far one of the popular video editing tools, and its popularity is fairly justified as it is an embodiment of perfection. It is perfect in every way. For example, you can't compare the performance of an app made for multiple functions to an app made solely for one function, but UniConverter trashes that train of thought. It is multi-purpose software packed with a lot of editing tools, and each of those editing tools is enough to rival software based on those functions. With its GPU acceleration which results in high-speed download and conversion, Uncionverter is a reliable youtube to AVI downloader. Not only that, it supports over 1000+ formats, including web and device formats.
Converting YouTube to AVI using UniConverter
Step 1

Launch and Select Video Downloader

Download the UniConverter software if you don't have it yet. Launch the software, and on the main interface, you will see a list of tools on the left side of the screen. Click on the Downloader tab and watch the screen change to the downloader window.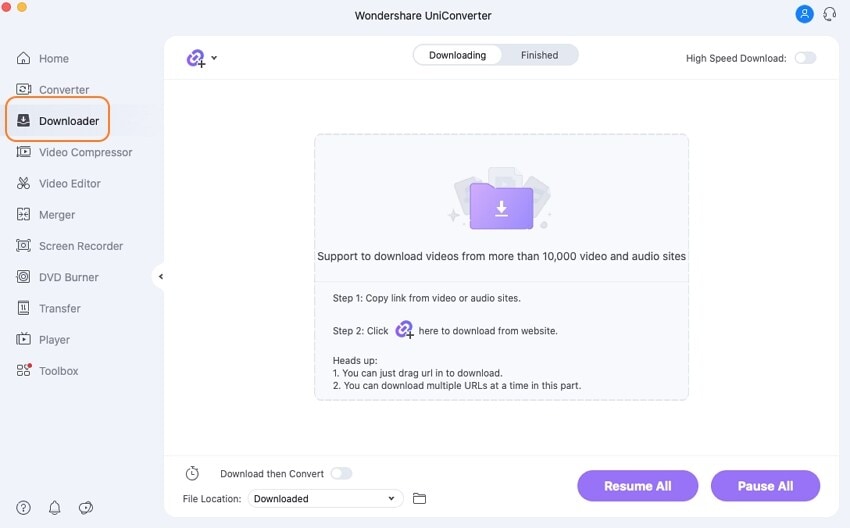 Step 2

Add Video Link and choose a format

On the new window, click on the purple folder in the middle of the interface to start the download process. If you have a link in your clipboard, i.e., if you have previously copied the link, the analysis of the link will start immediately you click on the purple folder. After analyzing the link, UniConverter will produce a series of downloadable formats for you, and you can select AVI. There are also different resolutions and qualities available under the AVI that you can choose from.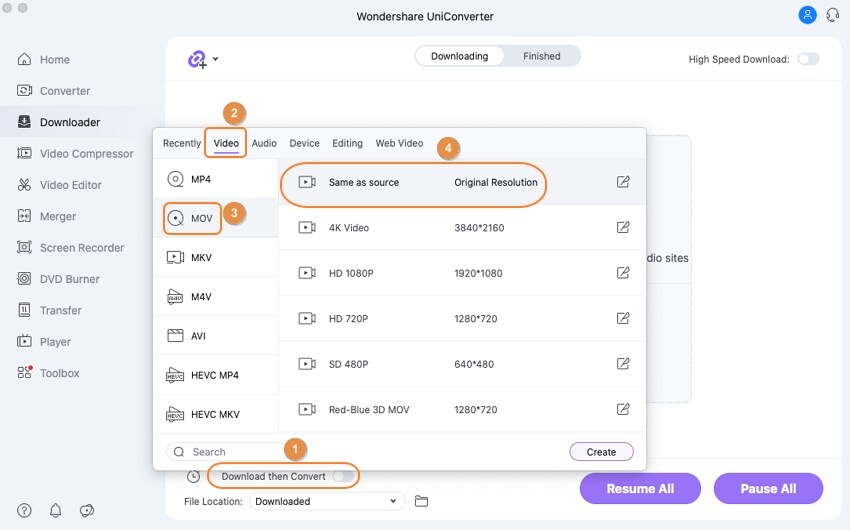 Step 3

Download and Save

After selecting the format that you want, click on Download. UniConverter has a very fast processing speed, so it won't take long for it to finish. Check the downloaded file in your 'download' folder.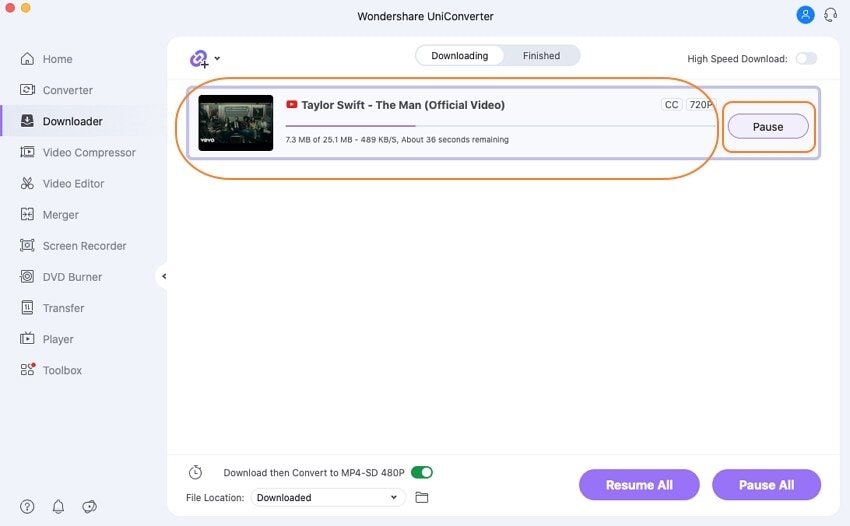 Pros
It is incredibly fast; converting, compressing, merging, and all other functions only take seconds to finish
It supports batch YouTube to AVI conversion
You can choose the quality of the AVI video that you want to download
Cons
The downloader sometimes doesn't recognize links, but this is if it is not copied properly
Wondershare UniConverter 13 - Best Video Converter for Mac/Windows
5,481,435 people have downloaded it.
UniConverter supports many formats and handles conversion equally, ensuring that high quality is delivered at all times.
During the conversion process, you may add the VOB files since the program does batch conversion of files.
You can use the editing suite to make your results creative masterpieces.
This software facilitates file transfer to devices like Android and iPhone among others once the conversion is complete.
UniConverter is also capable of handling video compression hence ensures you acquire the video sizes you desire.
Mp3studio is a YouTube downloader, and it does a good job at that. The interface is carefully designed, and all the functions can be easily found if you look around for it. It supports lots of formats and can convert videos in batches. It has an mp3 and mp4 preview options to choose to preview the file for either audio or video download. Perhaps the most interesting fact about MP3 Studio is that it can download videos of high 1080p quality. It is one of the best free YouTube to AVI converters that will ever find.
Converting YouTube to AVI with MP3 Studio
Step 1

Download the app and Upload the video

After downloading the software, you need to copy the link from the video site and paste it into the designated tab on the software's main interface.
Step 2

Select Format and Download

After pasting the video link, click on the tab beside 'convert' and you will now be able to select the format you want. Click on AVI and then click on Convert.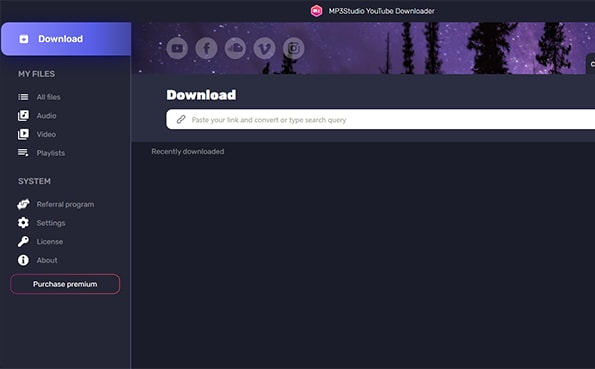 Step 3

Save

The download will take some time, but when it is done, you will be notified. Click on the three dots to reveal more options. Click on 'Show in Folder' to show where your video has been saved.
Pros
It supports a lot of formats
Its AVI compression is lossless as it doesn't reduce the quality during conversion
Supports batch conversion
Cons
Processing speed is a bit slow
A fairly powerful converter in its own right. Hitpaw is also another popular YouTube to AVI downloader. It has its editing tools, although limited; they still serve their purpose. Hitpaw boasts of supporting the most formats with over 500+ video formats and up to 200+ audio formats. Its conversion speed is fairly fast, and it can convert to some device and social media formats.
Converting YouTube to AVI using Hitpaw
Step 1

Upload the URL

On the software's main interface, there are three options at the top; Convert, Download and Edit. Click on Download and the next screen, paste your URL
Step 2

Select format

Inputting the URL will trigger a search for the video. Once found, Hitpaw will list the available formats for the video. Choose MP4 as the output format. After download, upload the file on the Convert section, then select AVI and proceed to convert.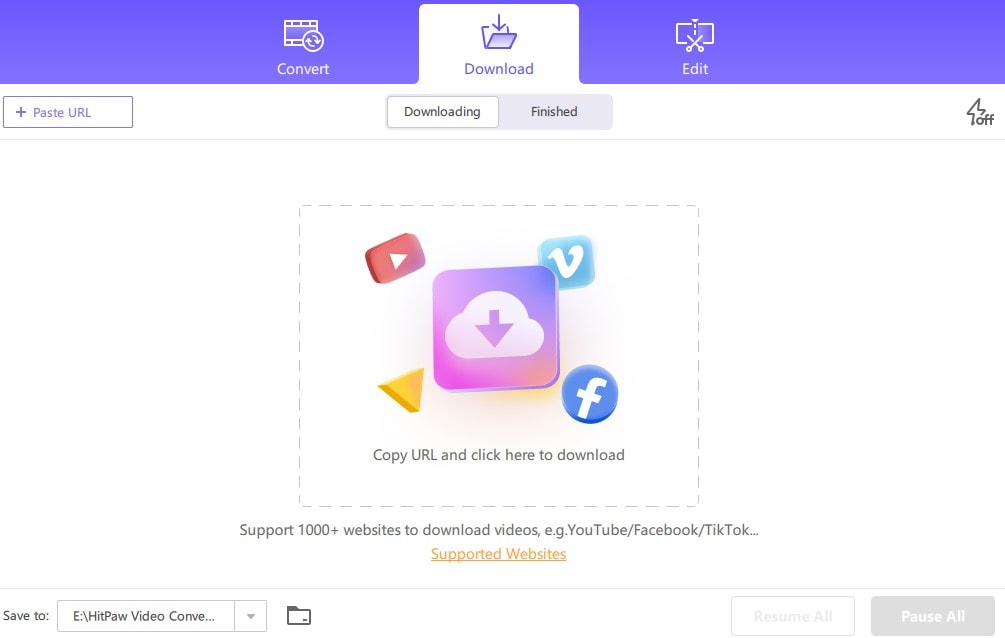 Step 3

Convert

The next and last step is to click on 'Convert' and wait for your video to save to your computer.
Pros
Its conversion speed is fast
The sheer number of supported formats is enough to make it one of the top video converters
It has free trials for trying out some of their premium apps
Cons
Unfortunately, it is not completely free
It can not download YouTube to AVI directly.
Part 3. Comparison of YouTube to AVI Converters
| | | | | |
| --- | --- | --- | --- | --- |
| Converters | Download YouTube | Conversion Speed | Batch Conversion | Editing Features |
| CloudConvert | Yes | Fast | No | None |
| Media.io | Yes | Very Fast | Yes | Limited |
| FLVto | Yes | Fairly Fast | No | None |
| UniConverter | Yes | Ultra-fast | Yes | Lots |
| MP3 Studio | Yes | Fast | Yes | None |
| HitPaw | Yes | Fast | Yes | Limited |
Part 4. FAQs about Converting YouTube to AVI
1. Is AVI Better than MOV?
Short answer? No. MOV beats AVI in terms of size and even quality. MOV can offer better quality for even lower quality than AVI
2. What is the highest quality video on YouTube?
That would be 4k, i.e., 2160p. With YouTube videos pegged at 128GB and 12 hours limit, you need to pay attention to the size of your video before posting it.
3. What are the disadvantages of AVI?
We can say AVI's strength is also the weakness. It is a lossless format, but if you compress it past a certain stage, you lose the video quality, and if you try to decompress a compressed AVI video, the size explodes.