Is it Possible to Convert FLV to MP3 Using FFmpeg?
If you have failed to play the FLV file on your media player and can think of no solution then you can FLV format can be converted with an easy process by uploading the FLV file in the video converter and then converting it to the MP3 format with FFmpeg. You just have to encode the file and turn it into the MP3 format by getting assistance from FFmpeg. This can be done by entering the code and your job is done.
Part 1: Tutorial on Converting FLV to MP3 in FFmpeg
Converting the FLV to a format that is easier to play is worth it. Here is a guide that can help you in converting the FLV file to MP3 with FFmpeg:
Step 1. Download FFmpeg. You can download the precompiled FFmpeg program. Choose the right FFmpeg distribution and move to "/bin" for the "ffmpeg.exe" file. The "ffmpeg.exe" file will do it all. Extract this file and place in the directory you want.
Step 2. Batch File to Convert into MP3. A MS-DOS batch file would be required that will help to convert the FLV file into MP3 easy and quick. The encoded MP3 file will be present in the "/encoded-files" folder. Here is what you would need to write in the batch file: mkdir "encoded-files" FOR %%X IN (*.flv) DO ffmpeg -i "%%X" -ab 256 "%%~nX.mp3" FOR %%X IN (*.mp3) DO MOVE "%%X" "encoded.
Step 3. Launch the Script. After writing the batch file content the conversion will be started automatically. Then visit the directory containing the FLV required to be converted into MP3 and launch the script. Within a short time you will find the converted MP3 file in the "/encoded-files" folder.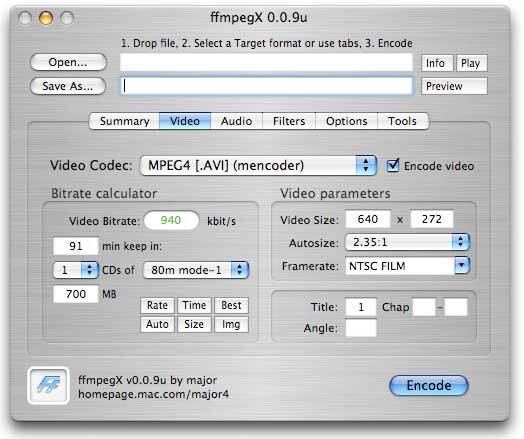 Part 2: Best Tool to Convert FLV to MP3 - UniConverter
Converting videos can be very simple when you have got UniConverter. This is one of the top video converters for Mac and has been helpful for people a lot in converting the videos into the formats they desire. You can also convert your FLV format with the help of iSkysoft FLV converter to MP3. It has got sharp features and a user friendly interface and layout that helps you do your thing without any trouble. The conversion speed and quality of the converter is one of the best. It supports all sorts of formats and is pretty easy to use.
Get the Best FLV to MP3 Converter:
Ultimate Media Management: An all-in-one compact tool for conversions, downloads, editing & DVD burning.
Lossless Conversions with best Output: 90X speedy conversions withno compromise with video or audio quality.
Edit & Convert Effortlessly: Wide-range of essential editing functions such as add subtitles like .ssa, .ass etc., change brightness or aspect ratio.
Download Music or Videos from Cool Websites: Download music from YouTube & convert to MP3 or other audio formats to listen in any device.
DVD Burner: You can burn any video to DVD whenever you want.
Compatible with macOS 10.13 High Sierra, 10.12 Sierra, 10.11 El Capitan, 10.10 Yosemite, 10.9 Mavericks, 10.8 Mountain Lion and 10.7 Lion.
Step by Step Guide to Convert FLV to MP3 with iSkysoft FLV to MP3 Converter
Step 1. Upload FLV File
Check the main interface then choose "Add Files" to import your videos. In addition, you are able to drag and drop your FLV video to the program as well.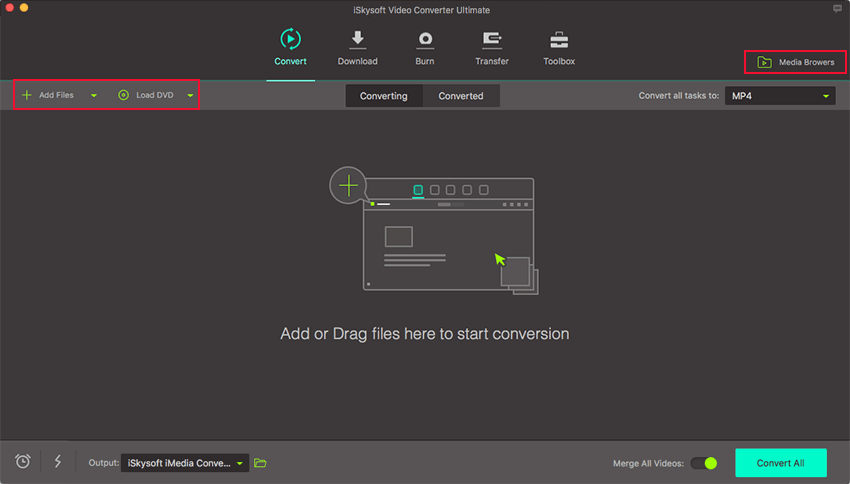 Step 2. Pick Format
Now you can set "MP3" as the output format from the format list.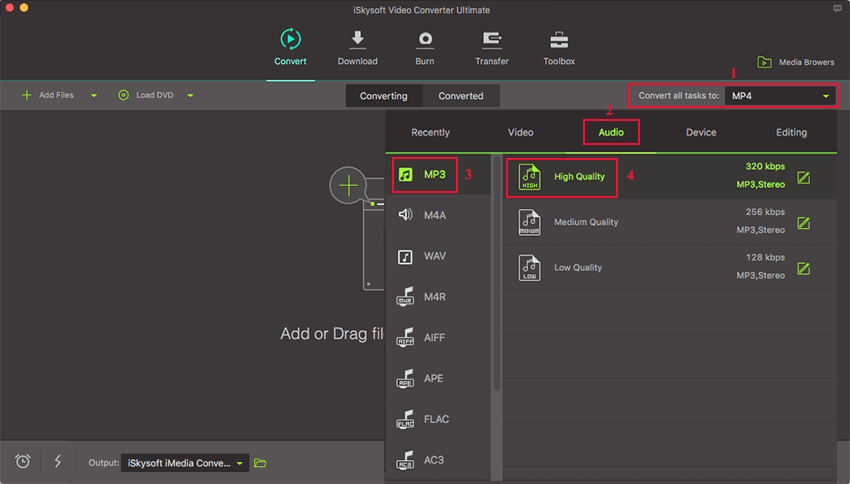 Step 3. Convert It
After setting everything click the "Convert" button and let it convert.