MP3 is the most commonly preferred Audio format as it can be played in any Media Player or devices as per your requirement. Usually, users encounter compatibility issues while playing RAM file. Do you often encounter issues while playing RAM files? So, in that case it is recommended to convert the RealAudio file extension RAM into MP3 with the help of a powerful Multimedia Converter such as UniConverter. Get ready to explore the simplest way to convert RAM files into MP3 instantly. Learn how to convert RAM to MP3 with our User Guide and get to know more about the RAM file format.
Simplest Way to Convert RAM File to MP3
UniConverter is the best Real Player Converter which can easily convert RAM into MP3 with intact content & media quality. UniConverter provides unmatchable 90X times faster & speedy conversions without any kind of limitation. It supports all the essential and advanced functions to make your RAM to MP3 file conversions easier. Beginner's as well as professionals can use this amazing multimedia converter for all types of media conversions.
Key Features of UniConverter - Video Converter
Powerful Audio Converter: Convert any Audio or RealAudio file formats such as RM, RA, RMVB, RAM, MP3, AAC, WMA, AC3, WMA, M4B, M4R, OGG and so on.
RealAudio to Video Converter: Apart from Audio conversions, you can also convert RealAudio files into Video format such as AVI, WMV etc.
RAM to DVD: Burn any RealAudio file into DVD by using DVD templates features and apply fast & reliable audio or video encode settings.
Convert RAM to Any Device Supported Format: Directly convert any RAM files into device compatible format such as Blackberry, Apple devices, Samsung, PSP and more.
Download Video: Download directly from online sharing websites such as YouTube, Vimeo, Hulu, Facebook and 1,000+ sites more.
Flexible and reliable Audio and Video Converter for Windows 10/8/7/XP/Vista and macOS 10.13 High Sierra, 10.12, 10.11, 10.10, 10.9, 10.8, and 10.7.
User Guide on How to Convert RAM to MP3 on Mac/PC
UniConverter is an appropriate tool which can convert RAM files to MP3 with only 3 simple steps. Professionals usually prefer to check the RAM file size before conversion and if it is found to be bulky then it is converted into RA or RM file extension. However, you can directly convert any RAM file irrespective of their file size by using UniConverter. Follow this step-by-step guide on how to convert RAM to MP3 by using this program.
Step 1: Import Your Target RAM Media Files
Download the RAM to MP3 converter and open the program. Start adding the RAM media files into the application by using any of these two methods:
Drag and drop the RAM media files into the application and begin the conversion.
Click 'Add Files' and then select the RAM files from your PC.
Tips: You can select 'Merge All' option to combine the RAM files as one output file.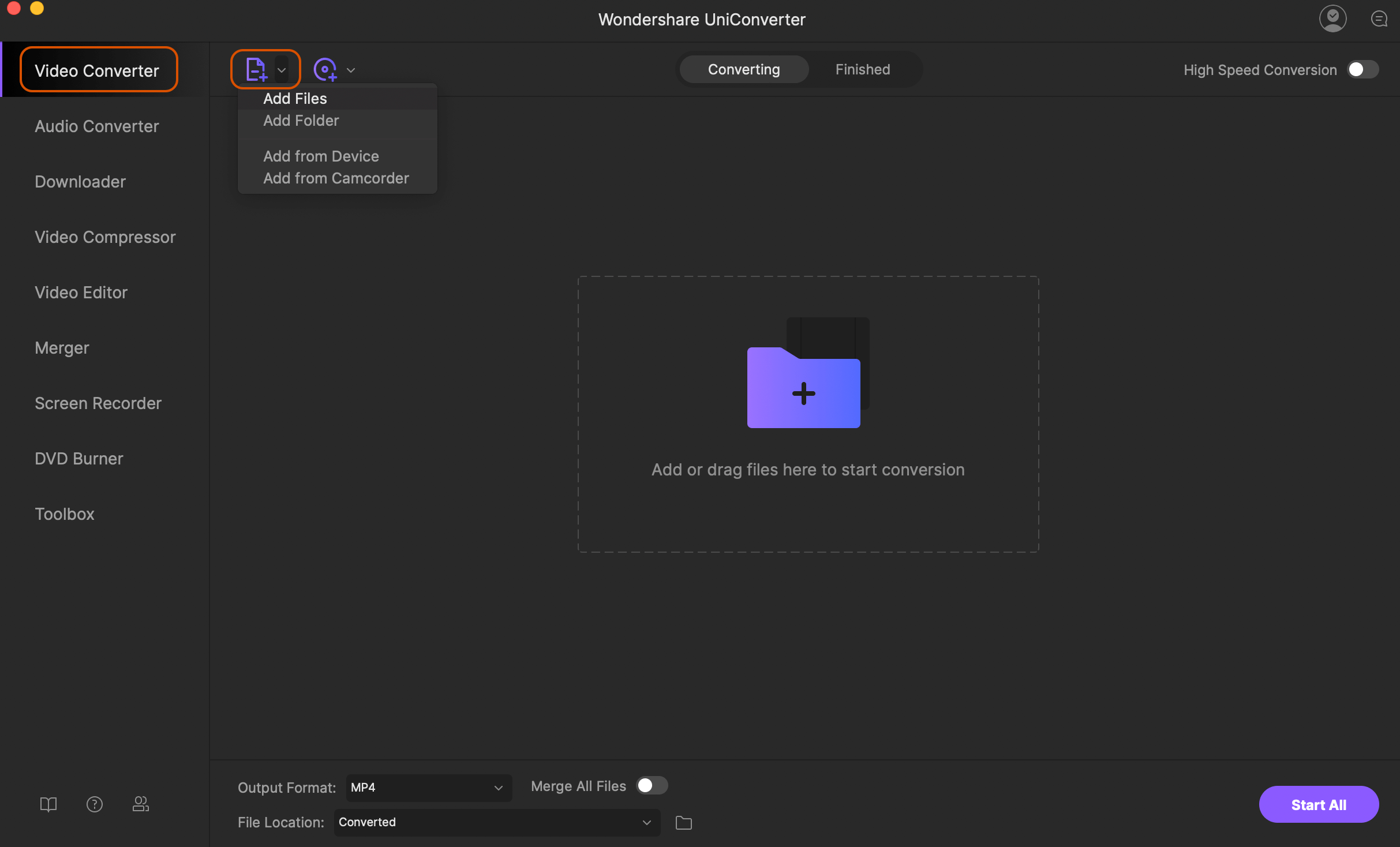 Step 2: Choose an Audio Output Profile (MP3)
You can select any output format from the Audio, Video or device categories. Here, you need to choose 'MP3' as output format from the Audio category. Apart from RAM to MP3 files conversions, you can also perform RAM to MP4, RAM to AA, RAM to AAX, RAM to WMV, RAM to WMA, RAM to AIFF, RAM to FLAC and so on. You can also use any of its editing functions to enhance the RAM audio settings before conversion, modify Volume settings, Audio Encode settings, Bitrate, Trim, etc.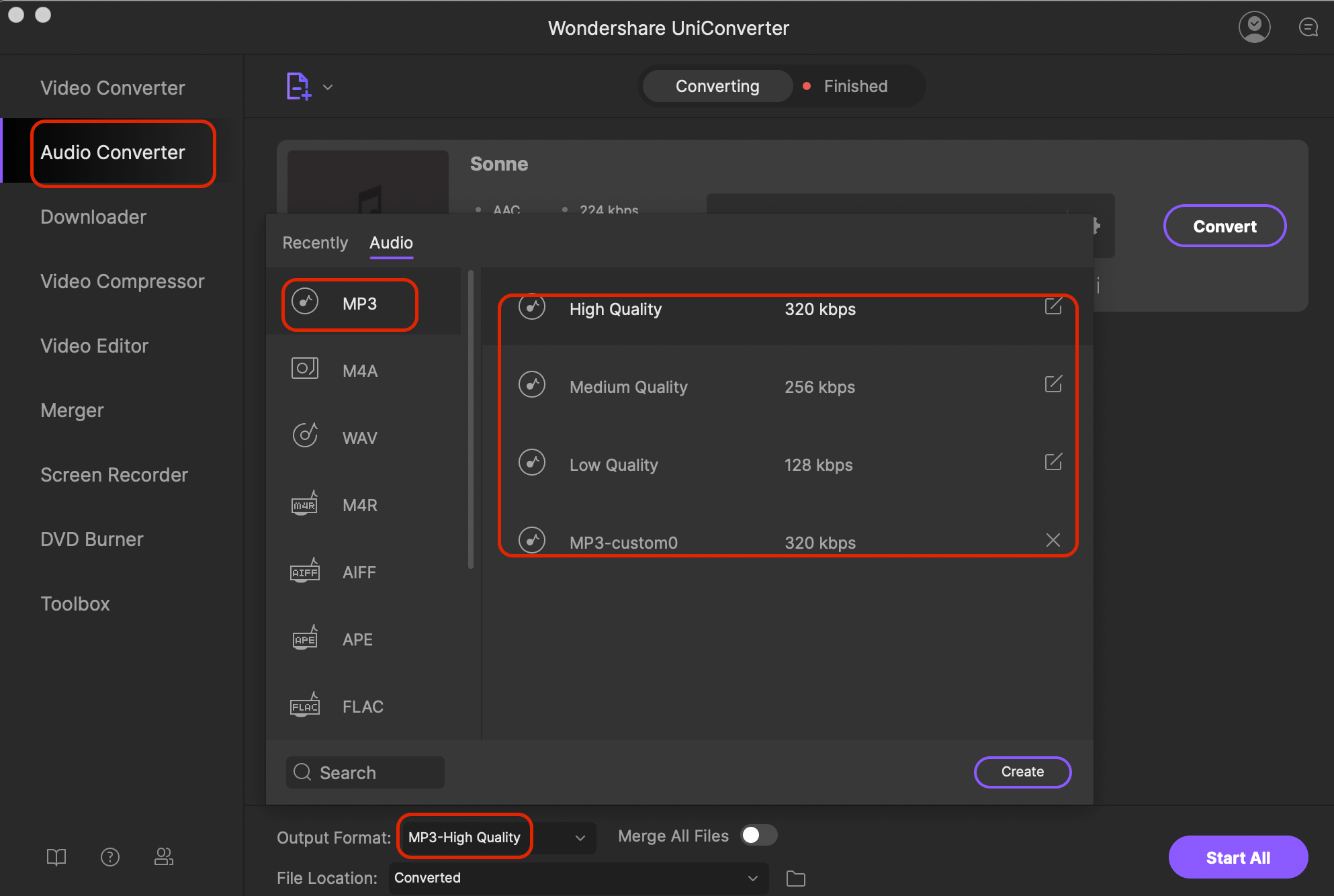 Step 3: Finish RAM to MP3 Conversion
Before you begin conversion, select the file destination so that the program saves the converted RAM files into that folder. Click 'Convert' to begin the RAM to MP3 media conversion with UniConverter. It will convert the selected RAM media files within seconds.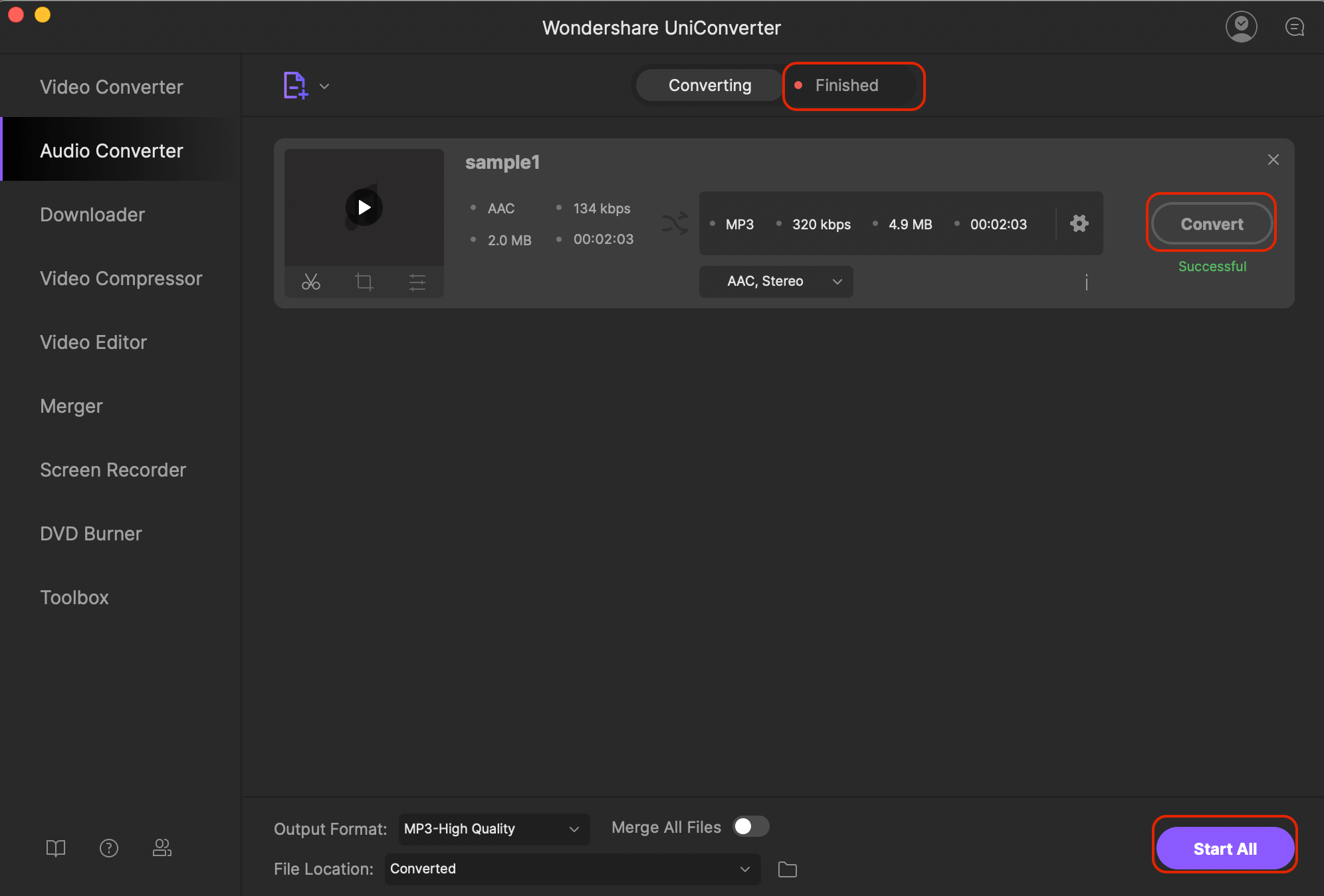 Optional: How to Convert RAM to MP3 Online
Want to convert RAM to MP3 without installing a desktop software program? Just try this free online RAM to MP3 converter below:
Tips: What is .ram file?
Actually, RAM media file is a file extension of Real Audio media format. RealAudio files cannot be accessed easily. Even web pages cannot open the Real Audio files directly. However, RAM or SMIL files are linked by the web pages to play or access the audio stream. In short, RAM is a text file which consists of a link to the audio file. Users have to click the link to download the RAM files. After downloading the RAM files, you can play it with your media player. These files can be used to play offline/online audio files on your PC.
RAM files are useful when it comes to listening to music when the music file is getting downloaded. You don't have to wait till the file gets downloaded completely. RAM files are mostly used by radio stations to broadcast the music or audio content over the internet. It saves our time as there is no need to wait till the audio is being downloaded.
Programs which supports RAM media files are RealPlayer Cloud, VLC, RealDownloader and so on. Some media players do not support RAM media files. Sometimes, your computers may fail to open an RAM media file. So, you need to convert them in more compatible format such as MP3, which can play the audio file in any media player or device efficiently.