Convert FLV to MOV-UniConverter
Convert FLV to MOV or other 1000+ video & audio formats.
Batch converts FLV to MOV in 90X high-speed.
Convert online videos from 1,000 popular sites to MOV.
Transfer MOV files to iPhone, iPad, Android, and other devices.
The powerful toolbox includes Fix Metadata, GIF Maker, Screen Recorder, VR Converter, etc.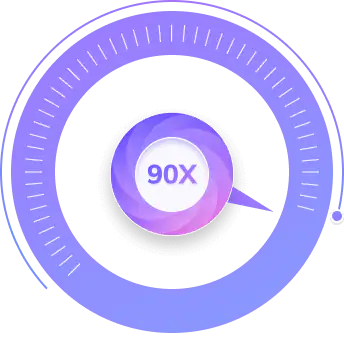 How many times do you feel upset when you open FLV files by QuickTime. FLV is suitable for online video streaming, but we will find it cannot be played QuickTime after we download it from websites. What should we do? This article can tell you the ways to convert FLV to MOV effortlessly.
Part 1. How to Convert FLV to MOV with Offline Solutions?
UniConverter is considered to be the best tool for FLVto MOV file conversion. The reason behind it is the accuracy of results and the quality of videos that are not compromised. This tool supports a variety of sound-visual formats for conversion. You may submit two files at a time to the application for conversion, and after it's finished, you can access the files first from the interface. This FLV to MOV converter is compatible with Windows and Mac operating systems.
Detailed Steps:
Here are a few simple steps for conversion of FLV files to MOV:
Step 1

Launch Software

Launch the UniConverter and select the files that are to be converted. You can use the drag and drop method or select it from the browser.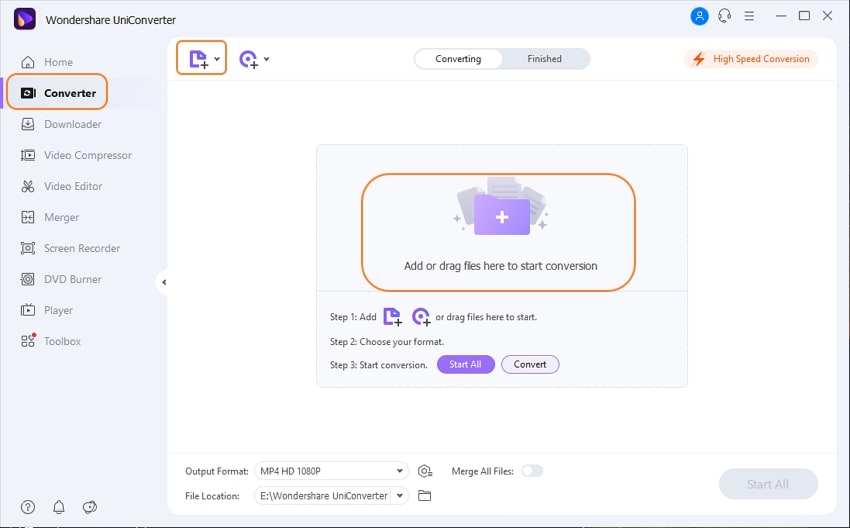 Step 2

Output Format

Select the output format as MOV in which you want to convert the FLV files.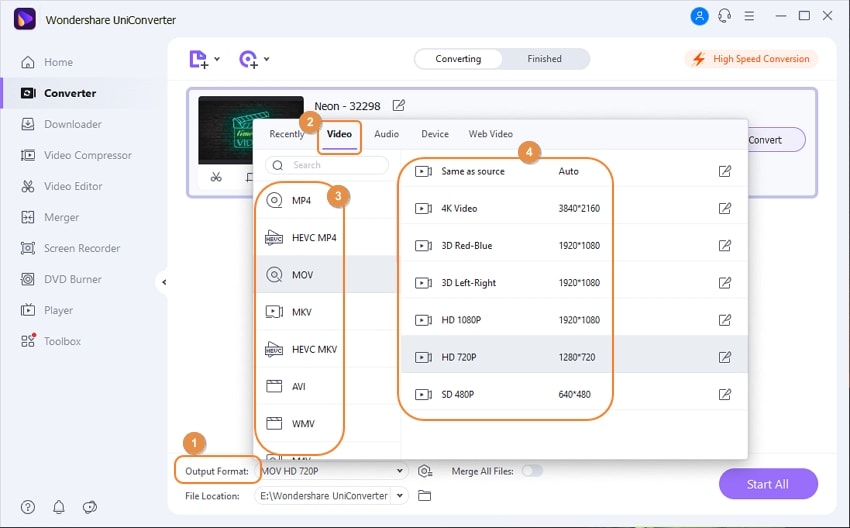 Step 3

Click on the Convert button

Finally, click on the "Start All" button. As you click on it, your file will start converting, and if you want to stop converting, there will be an option below to cancel the conversion.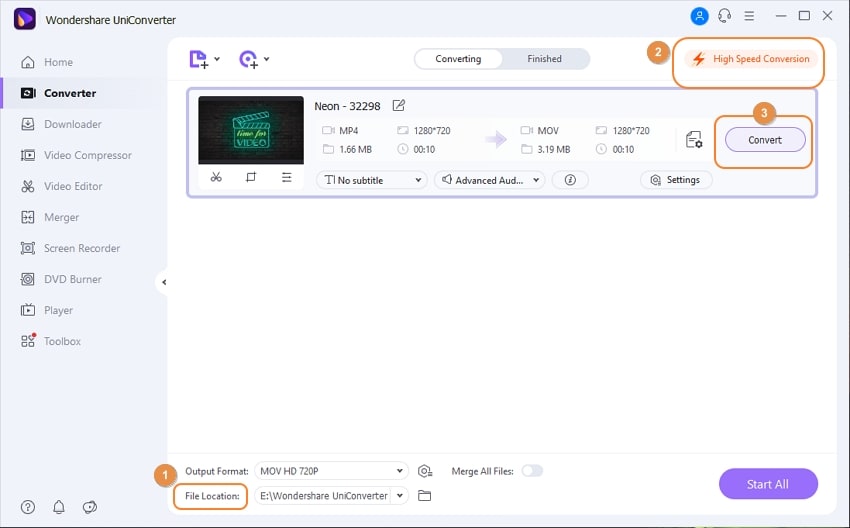 Pros
You can enjoy a high-speed FLV to MOV conversion on UniConverter.
It proves helpful while downloading videos from a variety of sources.
For those who have multiple conversion tasks, batch conversion is helpful.
After conversion, you can upload the files on Google Drive, Dropbox, or other Cloud Drive.
Cons
UniConverter can not convert FLV to MOV on the mobile system.
Some specific Apple formats are not supported.
Only 1/3 of the video can be exported when you are a trial user.
Wondershare UniConverter 13 - Best Video Converter for Mac/Windows
5,481,435 people have downloaded it.
UniConverter supports 1000+ formats and handles 90X faster conversion, ensuring that high quality is delivered at all times.
You can add the multiple files since the program does batch conversion of files.
The GUP acceleration can help you download online videos in high speed.
You can use the editing suite to make your results creative masterpieces.
This software facilitates file transfer to devices like Android and iPhone among others once the conversion is complete.
UniConverter is also capable of handling video compression hence ensures you acquire the video sizes you desire.
Cisdem Conversion Tool for Mac is an excellent FLV to MOV converter. It can convert FLV video to 300+ codecs and includes presets for individual devices while keeping the original quality. Aside from FLV, it can convert any visual / voice file into various formats. In addition, it can convert several FLV files in batches (2, 5, or 10). It also converts big FLV to MOV files and other formats such as MP4, MP3, MOV, and AVI. What's more, Cisdem can get songs and videos via YouTube and other sites that number in the thousands.
Detailed Steps:
Step 1

Add FLV videos to your computer.

Add single or multiple FLV files into the Cisdem after it is installed on your Mac.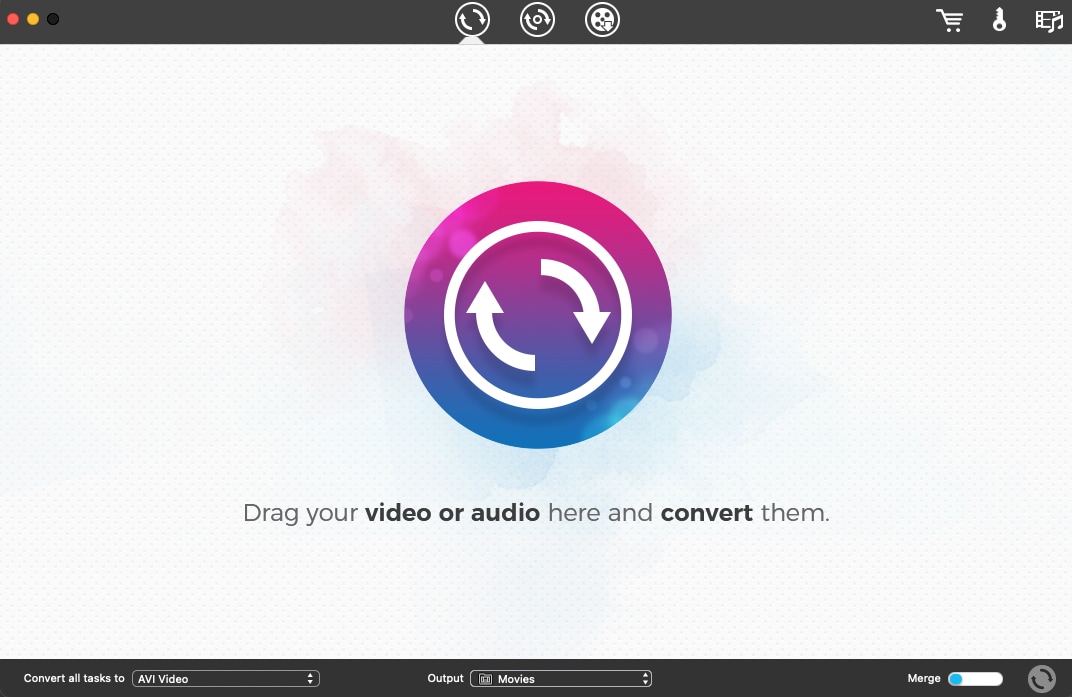 Step 2

Choose MOV as the output format.

To enter the export library, click on the blue type icon and select "MOV Video" or "MP4 Video" under "General Video" as the file type. Alternatively, select the appropriate device choice if you're converting an FLV file to MOV for playback on a specifc device.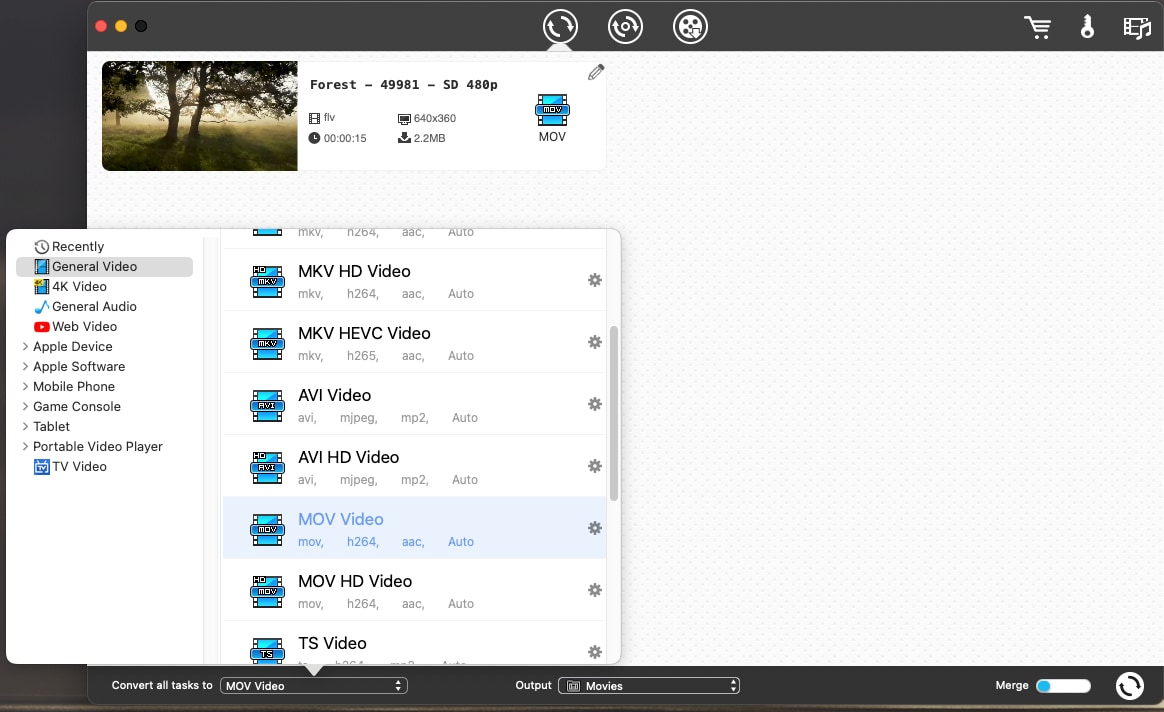 Step 3

Make changes to FLV files (optional)

Cisdem includes some basic video enhancing features to aid in video editing. Click on the main screen to access the editing option.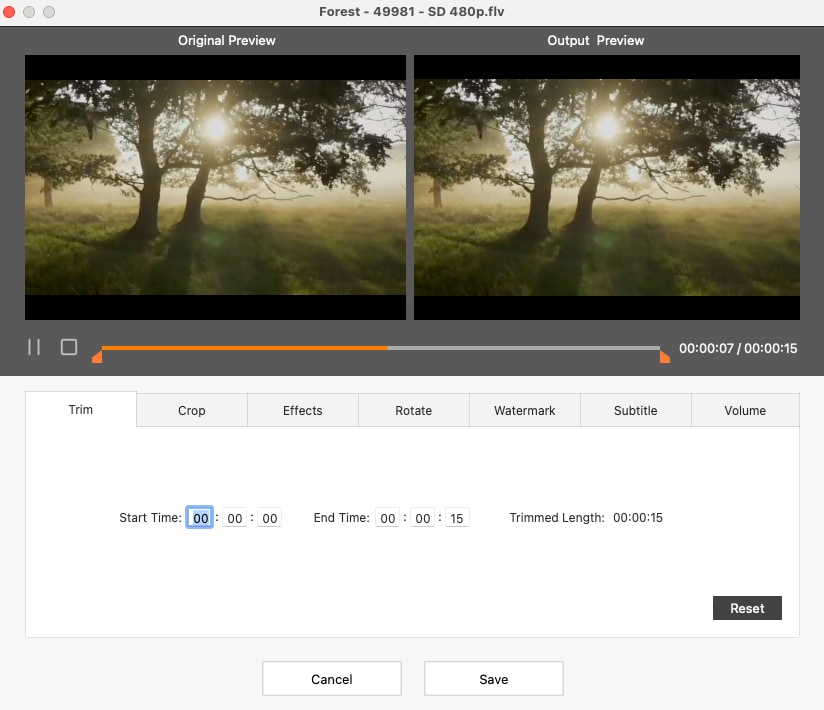 Step 4

On the Mac, convert several FLV files to MOV files.

To begin the FLV to MOV conversion, select the conversion symbol icon. Immediate conversions will be indicated in the status bar. Next, click on the video template to access the video.
Pros
Cisdem has the advantage of supporting a broad range of video formats, like High definition, FLV, MOV, AVI, Mpg, and others
You may combine films and photographs, as well as add music.
You may upload files from your phone, PC, or cloud storage
Cons
If you upload a wrong FLV file on Cisdem, there is no option for you to delete it.
Only Mac users can use it.
VLC is a well-known media player that can play a wide range of multimedia files, including DVDs. It also has a secret function that allows you to convert FLV to MOV or other formats that aren't widely accepted. If you already have VLC on the PC, Using VLC to convert FLV to MOV is a good choice. To convert your media files, follow these simple steps:
Detailed Steps:
Step 1
On your Mac, launch the VLC Media Player program. Select File > Convert/Stream from the File menu.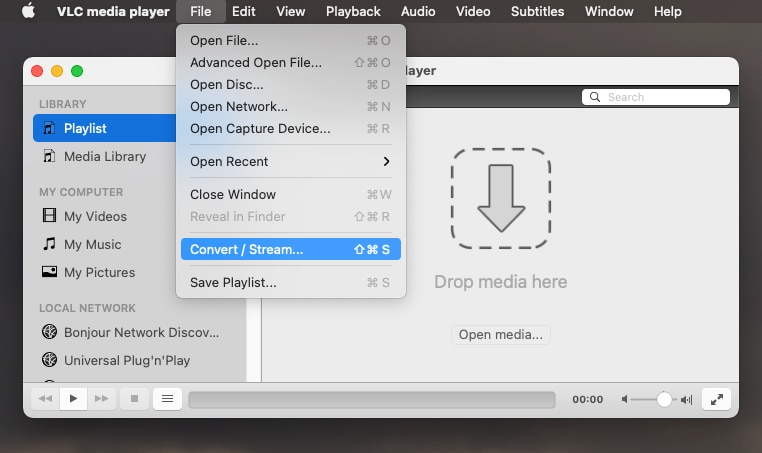 Step 2
Select Open media inside the pop-up Conversion & Stream box to browse and upload FLV files from your computer.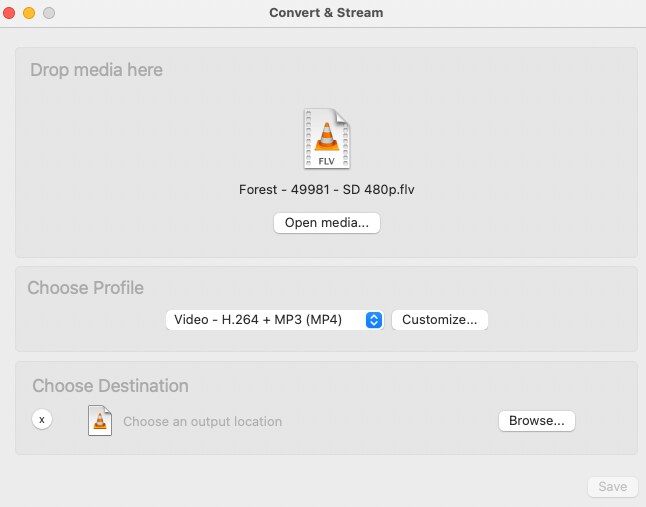 Step 3
Choose MOV or other output formats first from the Select Profile page once the FLV video has been added.
Step 4
Then, on the Mac, after FLV to MOV conversion, select the Save as file option, provide a data file and a location folder for the transformed file, and press Save. Then, in the Converter & Stream box, select Save to finish this project.
(Note: must choose the optimize option otherwise you cannot see the MOV format displayed)
Pros
Available as an open software
All devices are supported.
Downloading options for video and audio streams are available.
Cons
When converting FLV to QuickTime on VLC, the process may be scuppered because of frequent crashes and bugs.
Part 2. How to Realize FLV to MOV Conversion with Online Solutions?
It only takes a few mouse clicks to convert FLV to MOV. Besides, you could do much more with VEED than merely convert FLV to MOV. It also allows you to compress your films to not exceed file size constraints when sent through email or messenger. You can do everything in one spot, right from your internet. You may add photos, text, subtitles, and lyrics to your videos. Make your movies appear professional by using video effects and filters.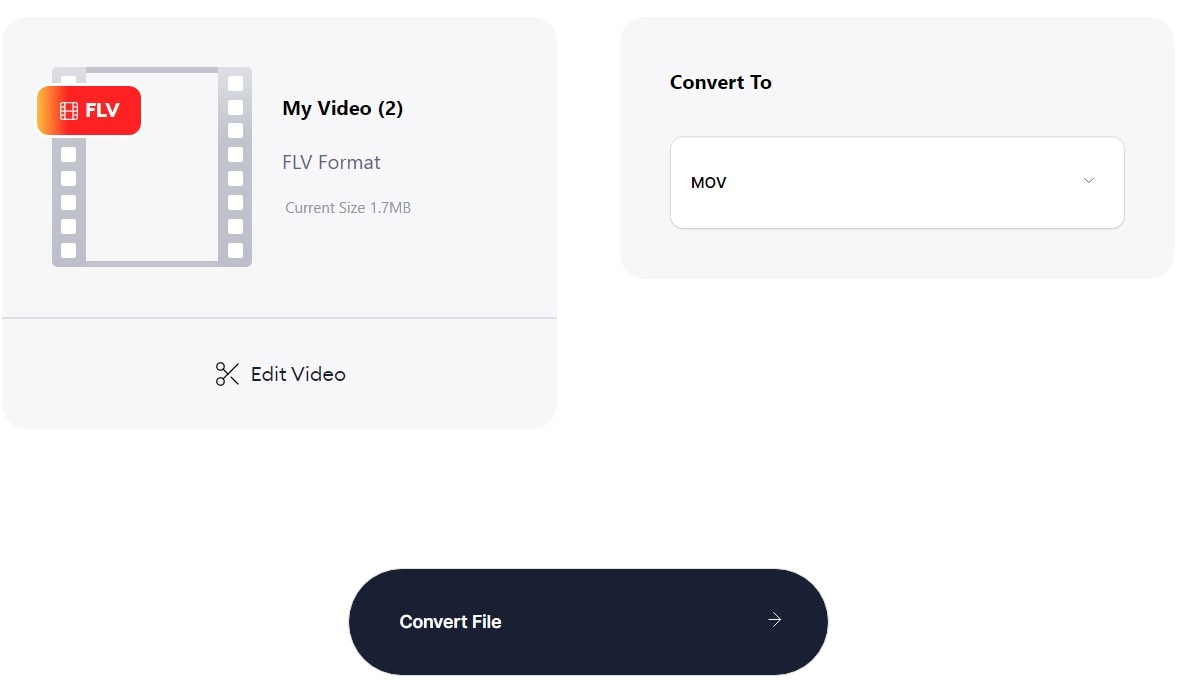 Pros
Customer support service is up to the mark.
It provides many additional features other than converting the file formats.
You can do some editing before converting FLV to MOV.
Cons
Software sometimes crashes because of the heavy converting task.
It offers no quality options.
Convertio is a web application that works on any platform. No software has to be downloaded or installed. Advanced options are available for the majority of conversion methods. With such a video converter, for illustration, you may adjust the resolution, aspect ratio, encoding, and other parameters and rotate and invert the video. More than 25600 conversions among more than 300 file types are supported, namely FLV to MOV. More so than any other converter on the market.

Pros
It is a fast and easily accessible platform for file conversion.
It provides updated features from time to time as per the need of its users.
Custom quality and frame rate options are available on Convertio,
Cons
High-speed internet is required for file conversion. If the internet speed is not good, the user will find it challenging to convert files.
Only 500 MB maximum file size is allowed for trial users.
The Most Effective Video Converter that performs FLV to MOV conversion. To acquire the finest video quality, you may alter the video bandwidth, resolution, and other parameters. This FreeConvert Video Converter is completely free and compatible with any internet browser. In addition, it ensures the safety and privacy of your files. 256-bit SSL security is used, and over 60 video formats may be converted to standard video codecs, including MP4, MOV, Mpeg, AVI, and others.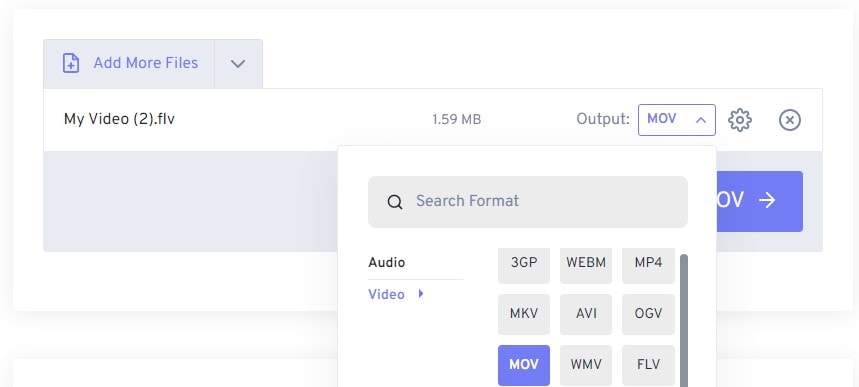 Pros
Converting speed is good.
It can convert FLV to MOV through URL.
The batch converter performs well.
Cons
Gratuitous ads cover the whole page.
If you want to convert FLV to more formats, limited output formats may not help you.
Part 3. Q&As about Converting FLV to QuickTime
1. Is FLV a suitable recording format?
FLV is a file format that is best for online streaming but unfortunately, it is not supported by most mobile devices and other media platforms, and you need to first convert them into other formats that your specific media platform supports. So, it would be suitable to avoid using it as the users will be unable to play it.
2. Does iMovie accept FLV?
No, iMovie does not support FLV files. To run FLV files, you need to convert the file into the proper format that iMovie supports. Few formats are supported by the iMovie that include
3. Which is better, FLV or MOV?
FLV is a Flash-compatible video file that may be exported using the Flash Video Exporter plug-in or other FLV-compatible tools. It comprises a brief header, sound, video, and data packets that are interleaved. While MOV is a variety of communication products format that includes one or more files, each holds a different sort of information: audio, video, graphics, or text (for subtitles, for example), and is compatible with both Macintosh and Windows systems. MOV files are often of higher quality than some other multimedia content and so generally bigger in size. To play an FLV file, you'll need the Flash plug-in; FLV files aren't compatible with Windows Media Player. Hence, MOV is better than the FLV files.