User Guide for UniConverter
Go to Mac
Go to Windows
How to Transfer Video/Audio Files to iOS Devices
If you have some video files that you'd like to watch on your iOS device, such as an iPhone, Wondershare UniConverter lets you do it with only a few mouse clicks. Here's how you may send the videos to your iDevice with Wondershare UniConverter:
Make your way to the Transfer box.
Launch Wondershare UniConverter, navigate to the left pane and select Toolbox from the category list, then click the Transfer tile on the right.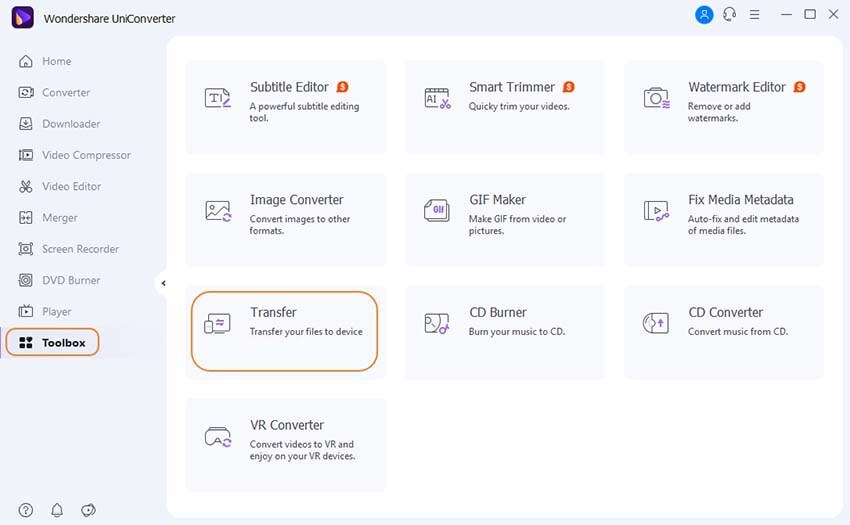 Plug in your iPhone or iPad.
Connect your iDevice to your PC with the original lightning cord, tap Trust on your device when UniConverter prompts, and enter the passcode on your iPhone/iPad at the next screen to create trust between the two.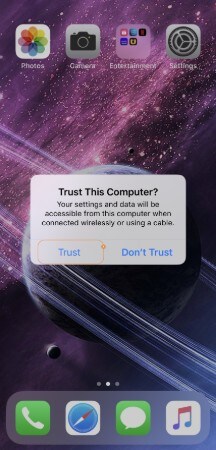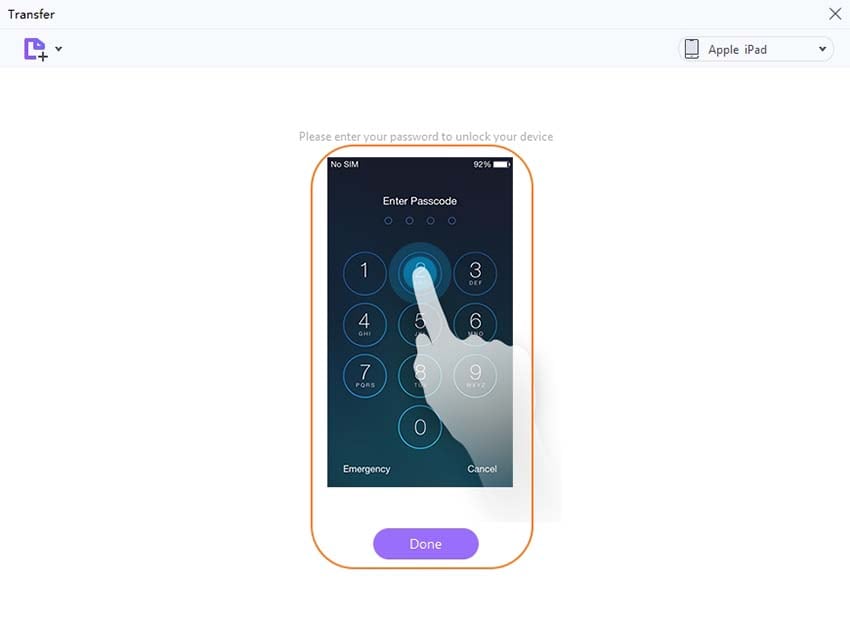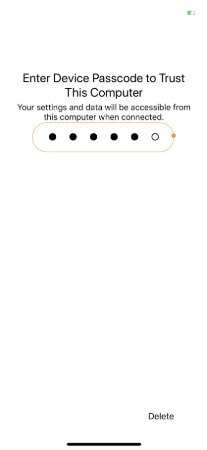 Open UniConverter and import videos.
To import video files individually or the full folder with the clips in one go, click the drop-down button next to the Add Files symbol in the Transfer box's top-left corner, then Add Files or Add Folder.
You can also import media files by clicking the Add Files icon in the box's middle. UniConverter now supports drag-and-drop, which allows you to drag and drop footages from your computer right into the Transfer box for importing.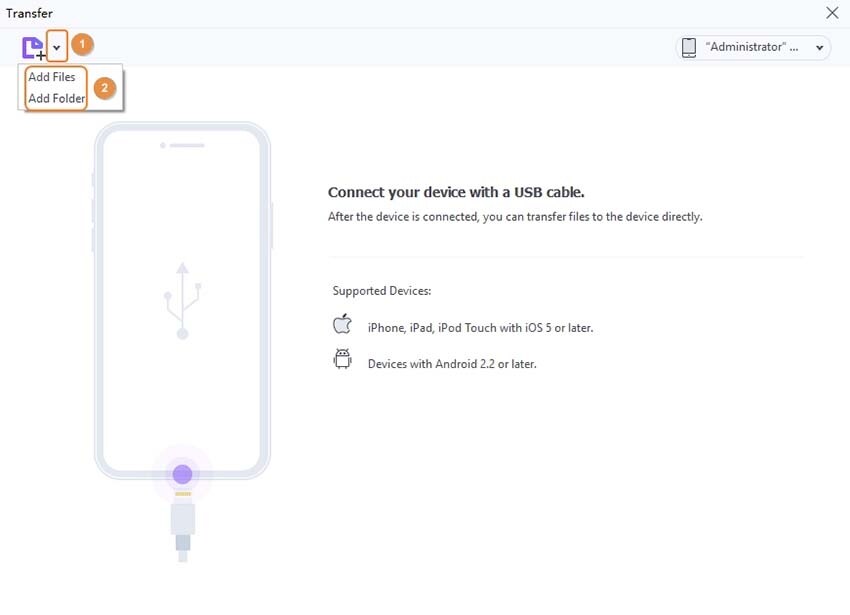 To transfer the video, make sure your iOS device's name appears in the drop-down list in the top-right corner of the Transfer box, and then click Transfer on the right side of the movie. Alternatively, from the bottom-right corner, select Transfer All to send all of the videos to your iDevice at once.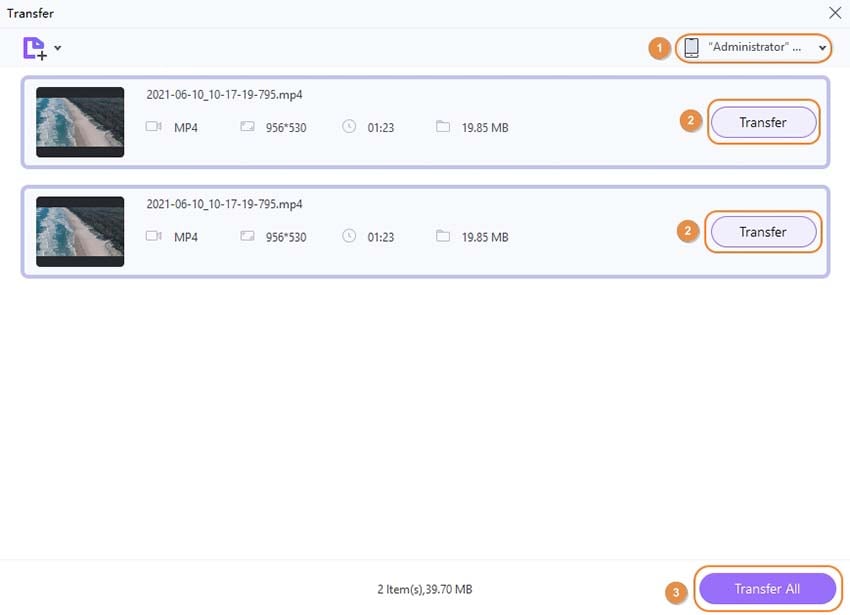 ---