User Guide for UniConverter
Go to Mac
Go to Windows
Convert Video to Any Format
If you have videos on your computer that you'd want to convert to a different extension so you can watch them on your preferred media player or device, you'll need a fast and reliable application that can recognize and convert a wide range of file kinds. Wondershare UniConverter supports over 1000 formats and is one of the best conversion applications on the market today. Here's how to use Wondershare UniConverter to convert source footage to your preferred format in just a few simple steps.
Start Wondershare UniConverter on your computer, make sure the Converter category is selected in the left pane, then click Add Files in the right window to import the video(s) you wish to convert.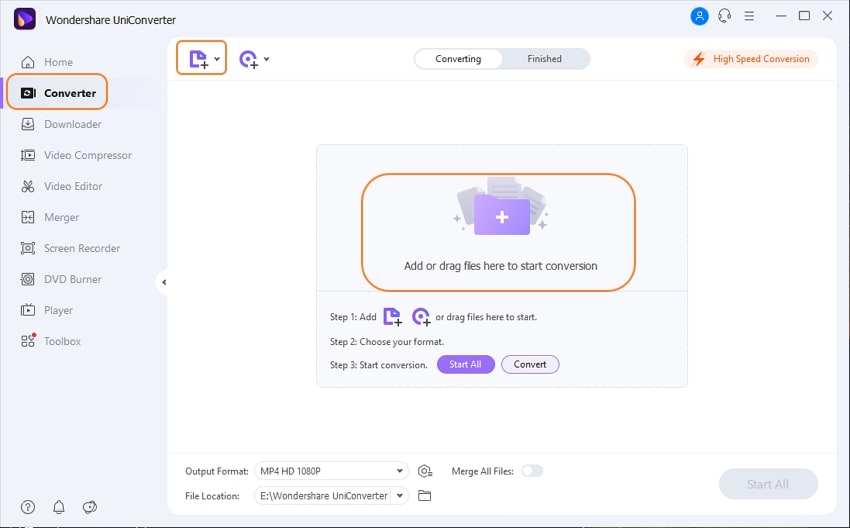 Select a format for the output
Go to the Video tab, select your favorite output format from the list on the left, and click a resolution from the right to open the Output Format menu from the lower section of the main window.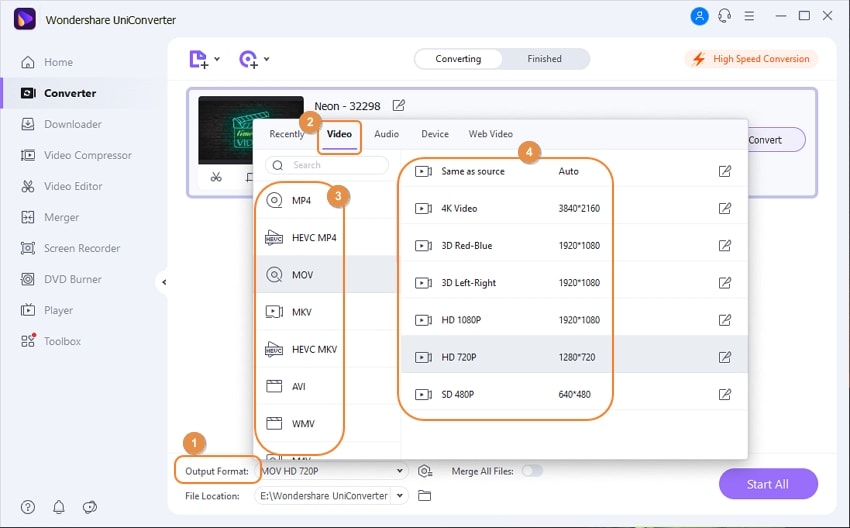 From the top-right corner, select the High Speed Conversion tab, select a target folder in the File Location field at the bottom, and click Convert (or Start All for more than one file).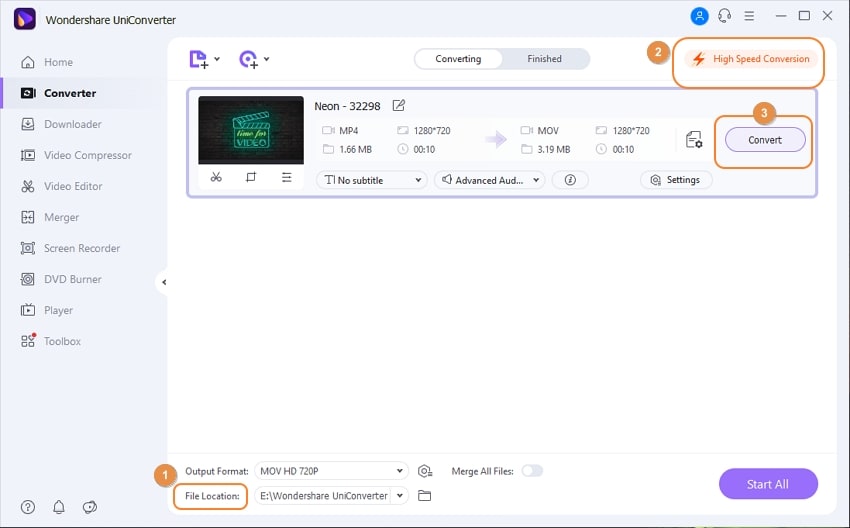 Get access to the videos that have been converted
The word "Success" will appear below the Convert tab once the conversion is complete. You can now inspect the converted videos in the interface's list by going to the Finished tab at the top.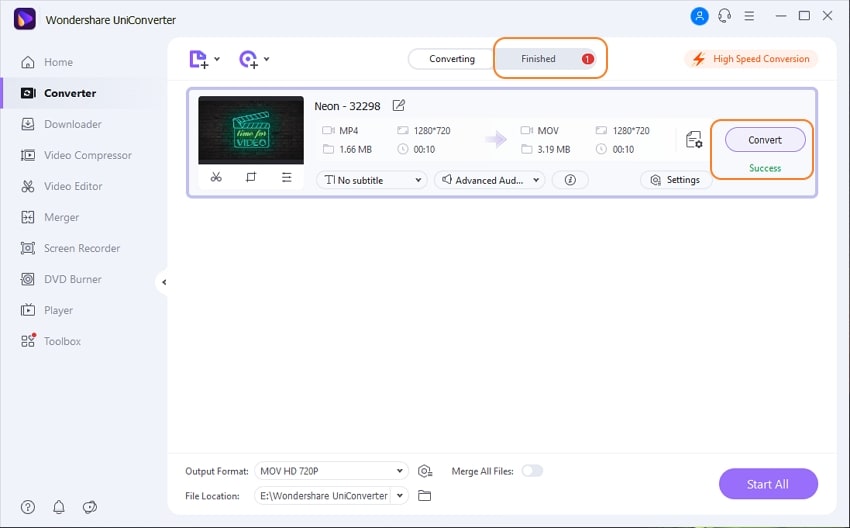 Directly upload the converted videos to Vimeo
After the conversion, you can immediately upload the converted videos to Vimeo. When you click the Share icon, you'll be presented with the Vimeo option; select one to share your films.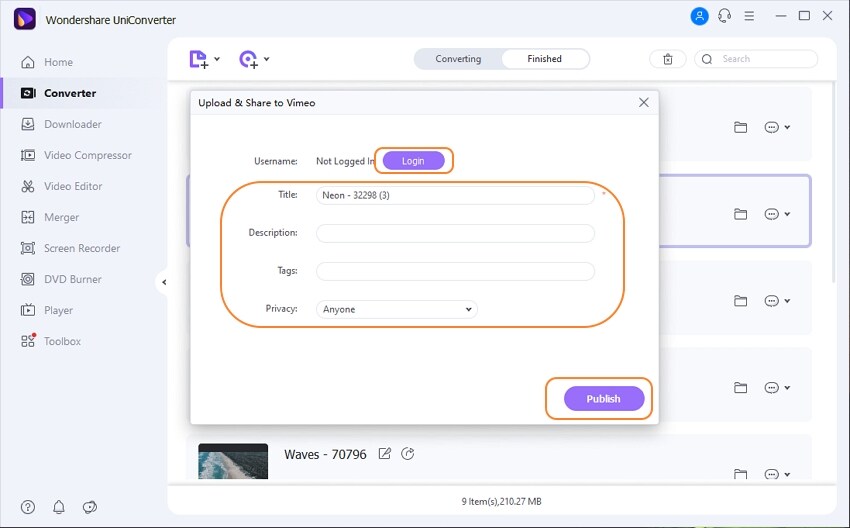 You'll be presented with an Authorize window; select Allow and log in to your Vimeo account. After that, you'll be taken back to Wondershare UniConverter, where you may select a video category, adjust the video title, description, tags, and privacy settings. After you've entered all of your information, click the Publish button to upload the video to your Vimeo account.
---