User Guide for UniConverter
Go to Mac
Go to Windows
How to Adjust the Volume and Effect of an Audio Track
The software's built-in editor has an Audio function that allows you to change the file's loudness, enhance human voice, change the audio effect to stereo, and remove background noise. The following is a step-by-step instruction for doing so:
Steps to convert images using Wondershare UniConverter:
Select the audio editing option.
On your PC, download, install, and launch the Wondershare UniConverter software, then pick Video Editor > Audio from the main interface.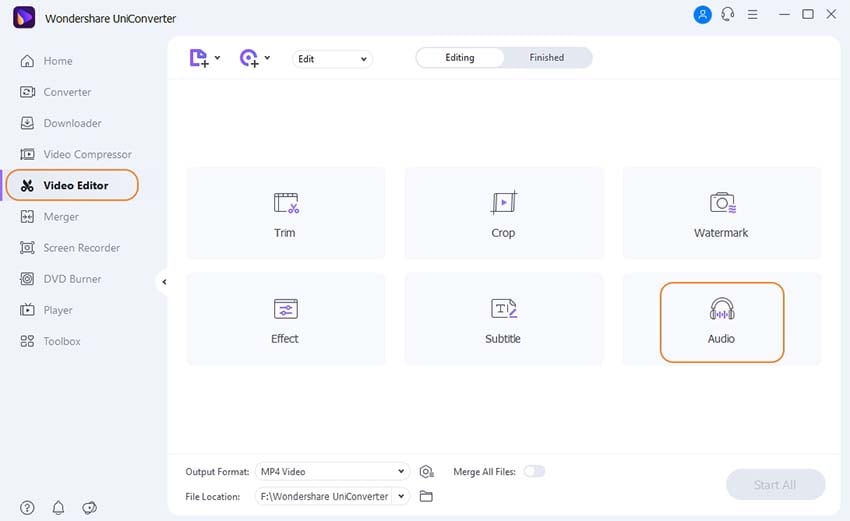 Change the level and audio effect after you've added the file.
Navigate to the file for which the volume has to be adjusted and load it. The newly added file will now appear in the edit window alongside Original and Output Previews. Adjust the slider under the Enhance the Human Voice tab to select the Volume and Stereo, then drag the slider under the Volume and Stereo tab to enhance the human voice. To confirm, press the OK button. If you have numerous files, you can apply the changes to all of them by clicking Apply to All.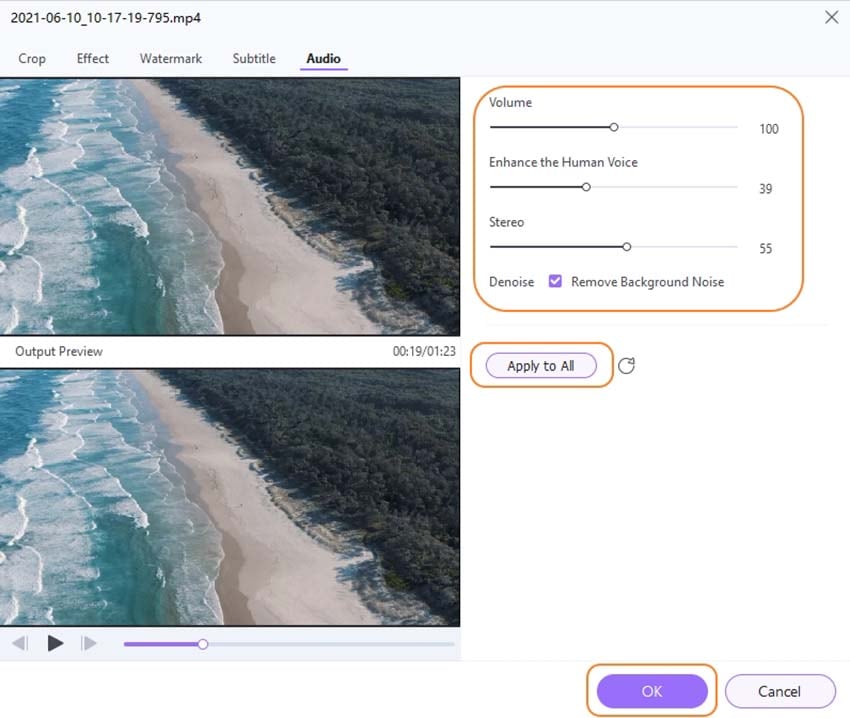 Start the file processing.
The Output Format: tab allows you to select the output format, as well as the place on your PC where the file will be saved. To begin editing and processing the files, click the Start All button.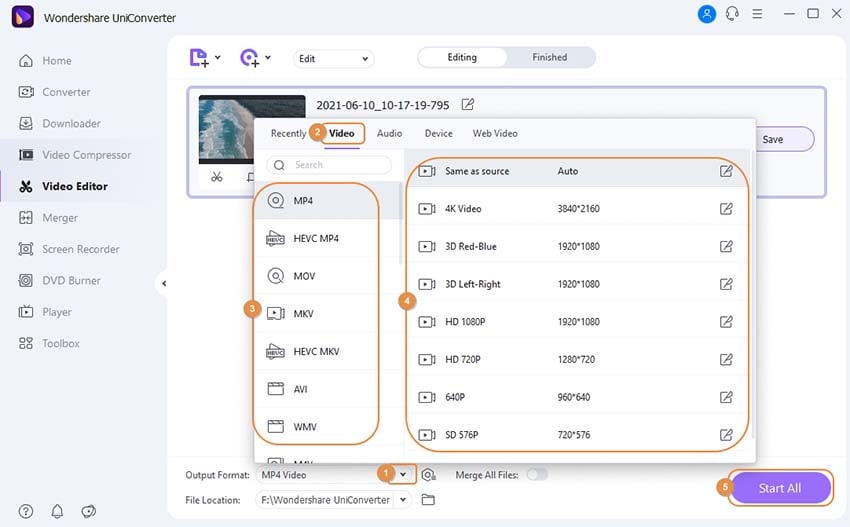 ---