User Guide for UniConverter
Go to Mac
Go to Windows
How to Fast and Easily Convert Pictures to JPG/JPEG/PNG/BMP/TIFF
The Wondershare UniConverter software's image converter function allows you to convert images from practically any format to popular files including JPG, JPEG, PNG, BMP, and TIFF. The tool enables batch processing, which allows you to convert numerous files at once. If necessary, the height and width of the appended files can also be adjusted. Cropping, watermarking, and effects are among the image editing options available.
Steps to convert images using Wondershare UniConverter:
Select Image Converter from the drop-down menu.
Select the Toolbox > Image Converter option in the Wondershare UniConverter software on your computer.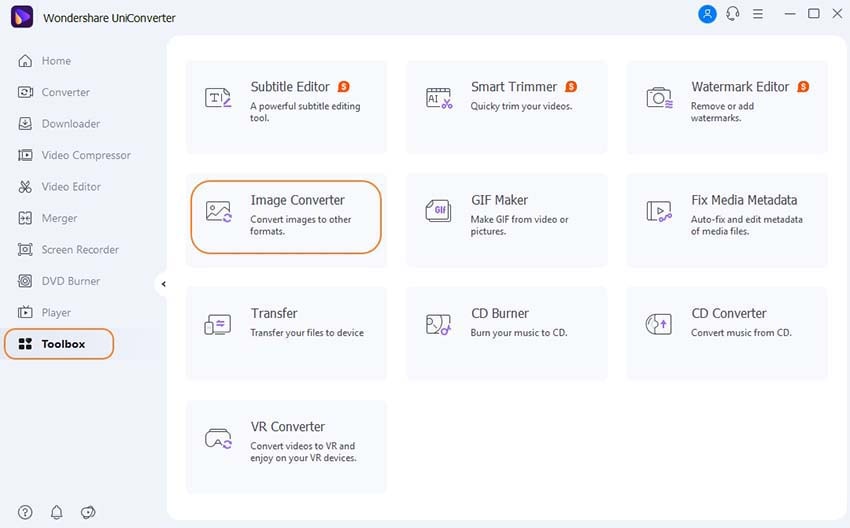 Add the photographs you want to convert.
To browse and import local photos to be transformed, click the file icon or the Add button. You can also add files to the software by dragging and dropping them.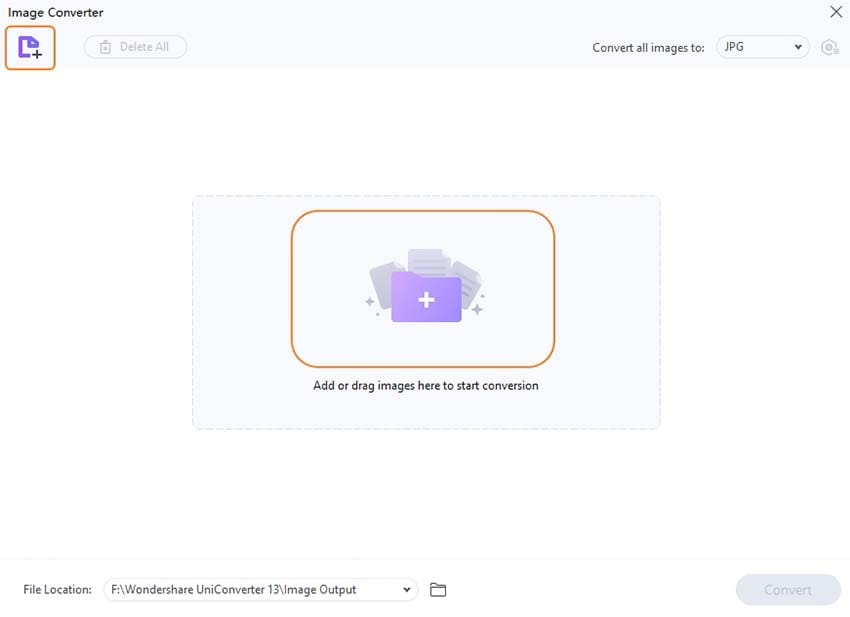 Change the parameters and edit the photographs.
A thumbnail image of the newly added images can be displayed on the software interface. When you right-click the image, a menu of options will appear, including Preview, Open File Location, Delete, Clear Converted Task, and Attribute.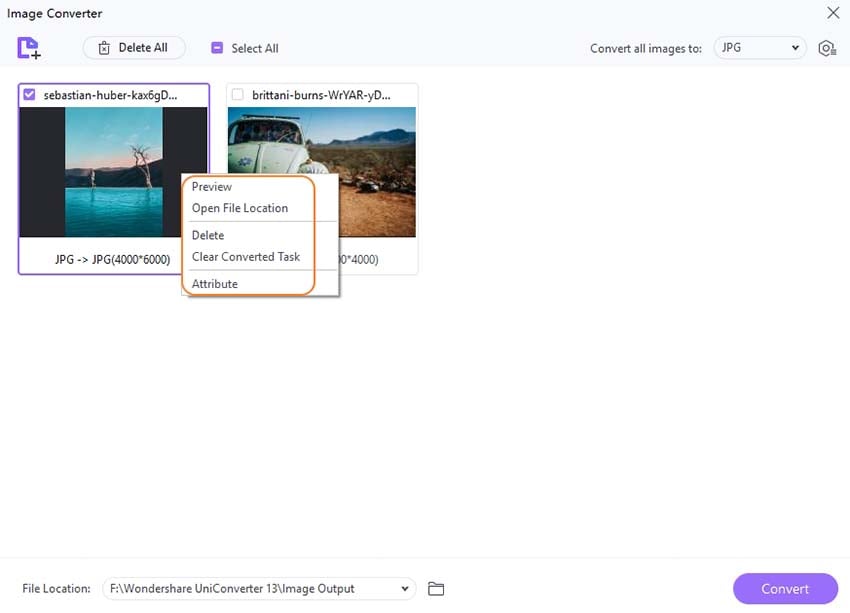 Using the editing icons beneath the thumbnail image, you can crop, rotate, add effects, and add a text or image watermark.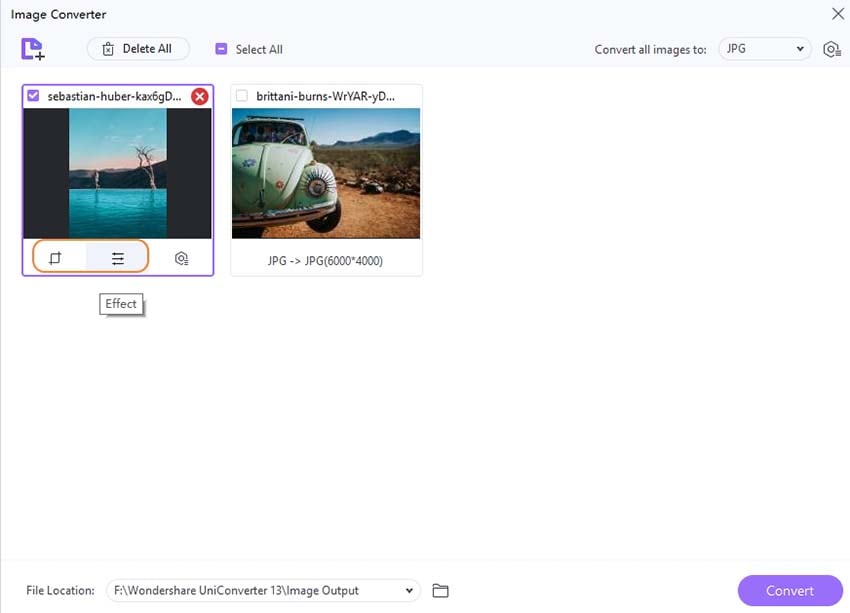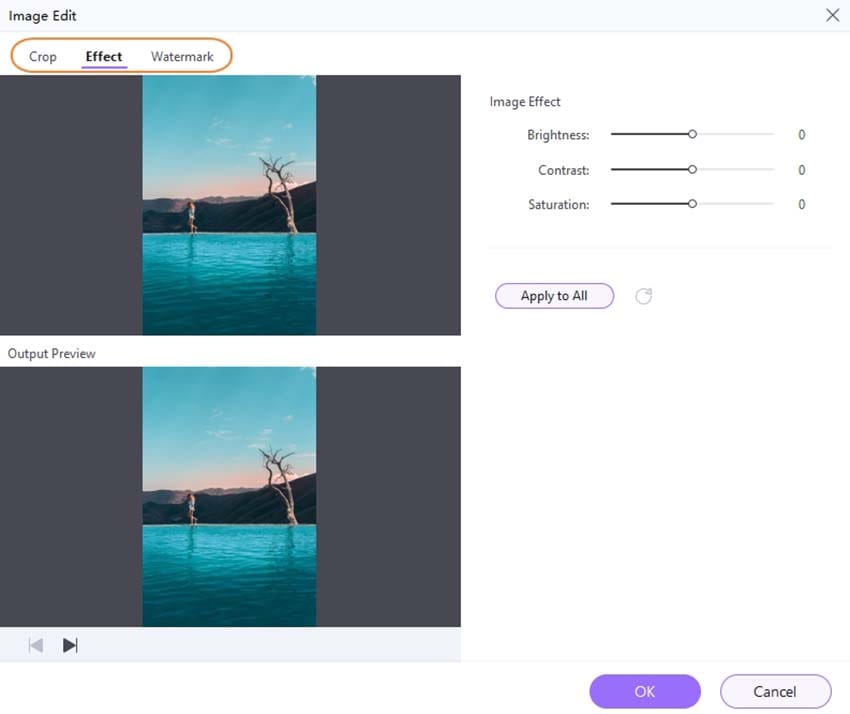 To alter the parameters, click the editing icon, which will open a pop-up window. At the bottom of the page, there's a checkbox that you may uncheck Keep the original size and then adjust the width and height to your liking. You have the option of keeping the aspect ratio. The settings will be confirmed by clicking the OK button.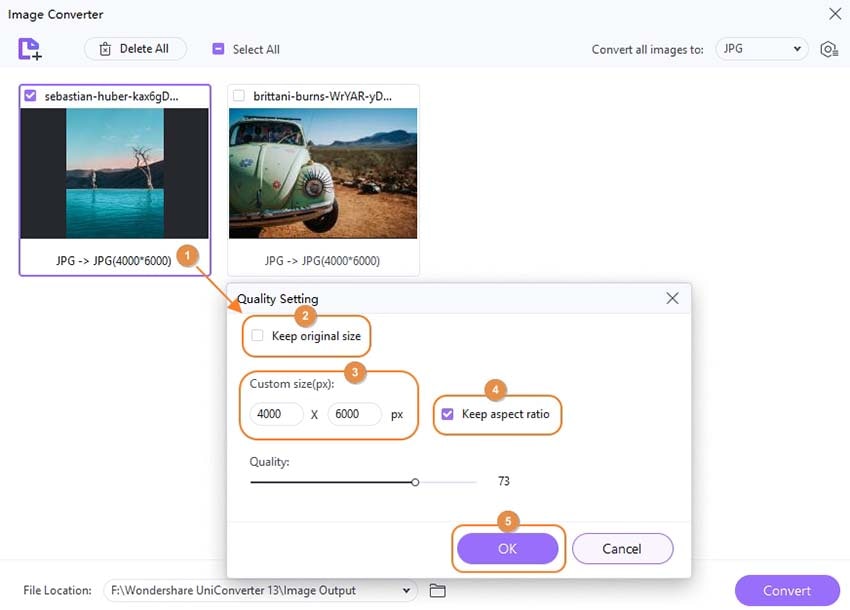 To convert all of the additional photos to the interface, check the Select All box; to delete a specific image, select the file and click the Delete icon.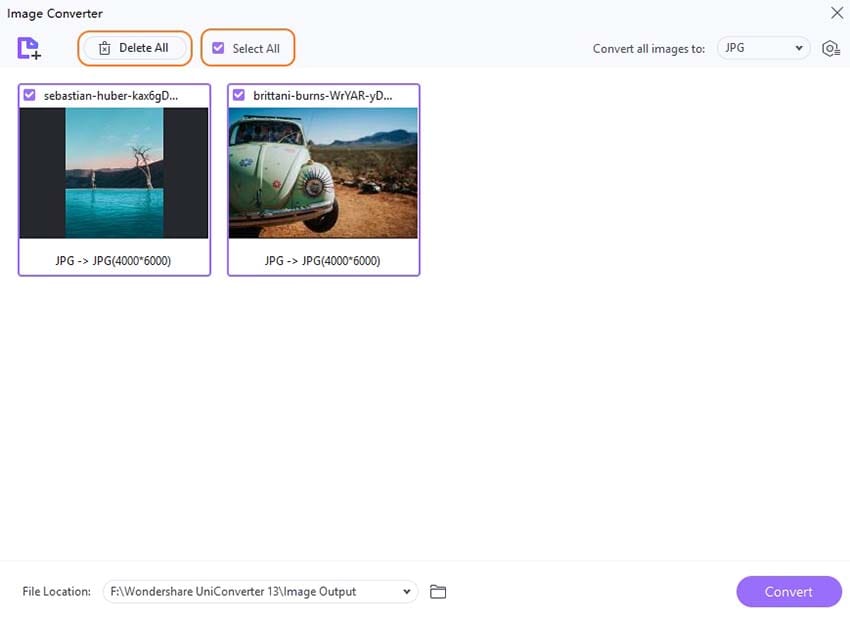 Select the target format and convert.
Expand the Convert all pictures to the drop-down list in the top-right corner and choose the desired target format. On the Output tab, select a system location to save the processed files. Finally, in the bottom-right corner, click the Convert button to begin the picture conversion process.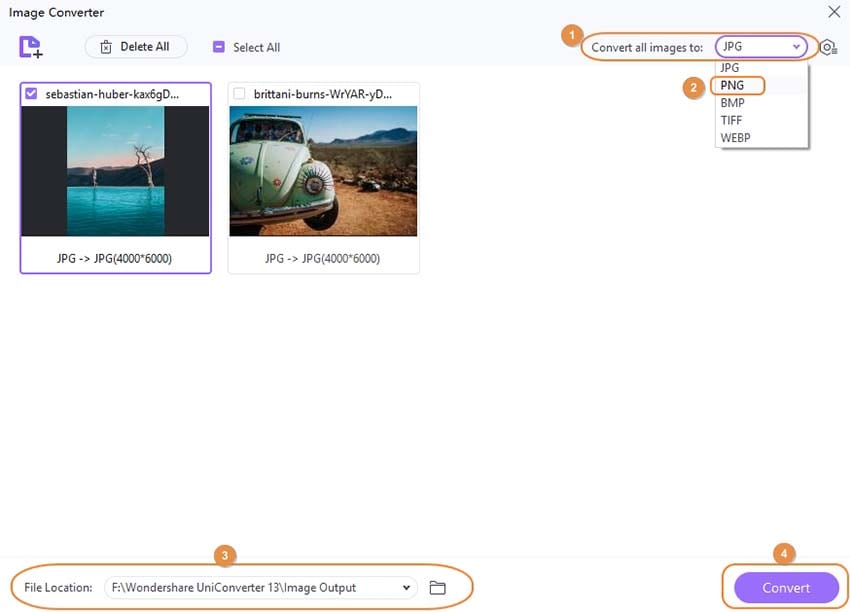 ---