Game Screen Recorder-UniConverter
Show a gaming session, make tutorial video with customized settings.
Record screen, audio and webcam simultaneously.
Help you record a screen while working on another screen.
Useful record timer to help you set the start and stop time.
Convert, compress, and edit the recorded videos.
Screen recording is the process of capturing what is being displayed on your screen to save and play it later; that is something we all should know, right? Unlike the screenshot, which holds the captured screen as a photo, screen recording can record a video of your screen. Every change you make on your screen while the screen recorder is on will be saved for playback. Everyone watches YouTube, and you notice how those YouTubers will split their screen and show what is going on on their screen. Yes, you can do that as well. A Game screen recorder is used for recording gaming sessions; many YouTubers create these videos to show their subscribers walkthroughs and gameplay of a particular game or introduce their audience to a new game. All in all, it all boils down to you using a good gameplay recorder. Recording gaming session is interesting, and many YouTubers like to share the gaming with others, so your choice of game screen recorder is important.
This article covers the list of the best software for recording gameplay for PC but first, let's analyze what makes a good screen recorder
Part 1. What Are the Qualities A Good Game Recorder Should Have?
1

A picture-in-picture feature

The picture-in-picture is that function that allows you to have a small video playing by the side of your screen while you carry on with your work on the main screen. Many gaming capture software can record both your main screen and webcam together. So, with the picture-in-picture format, you can now choose whether to make the webcam the main window or make the screen the main window. Right now, you must be realizing how those YouTubers manage to place a video of themselves at the side of the screen; that is picture-in-picture. Some of the best game recording software has this function, so you should look out for this function if you are choosing your screen recorder
2

Enough editing features

Most screen recorders only provide you with minimal editing features like annotation and trimming, and they do not feature important editing features like effects, converting, compressing, etc. But the best screen recorder for gaming will have editing features that will allow you to edit your video to your heart's content. However, if you want to do simple recording without editing, then, by all means, go for the lower screen recorders. While you may think this is not necessary, editing features give your video more life and makes it captivating to the audience
3

Good output quality

In a sense, the output quality will determine if you can post your video or not. If your video comes out very bad, there is no way even you would want it published. Sometimes, output quality is affected by the format. Some screen recorder only exports recording in unpopular formats that may not be compatible for viewing or posting. You would then need to convert them to a consistent format.
4

Smaller output size

Output quality affects the video quality and the size; the better the quality, the higher the size, but do you know that some recorders can record high quality with small size? With hours and hours of recording and yet the size wouldn't be too big.
5

Sharing features

A good game recorder must have sharing features to share your files directly to the internet. It can be very stressful if you start looking for the video you recorded when you want to post it, but with the sharing features, you can directly send your video from the app once you are done with all settings.
Part 2. 5 Best Game Screen Recorders You Can Choose
Uniconverter 13 is the complete package for any video making and video editing you want to do. It possesses multiple functions that will allow you to create an amazing and captivating video. Uniconverter has functions like converting, compressing, online video downloading, screen recording is just one of the many other functions of Uniconverter. The Uniconverter game recording software supports simultaneous recording, i.e., you can record screen and webcam simultaneously, which allows you to use the picture-in-picture function. It can record with your system sound and any external mic. That way, you can capture mouse-clicking sounds.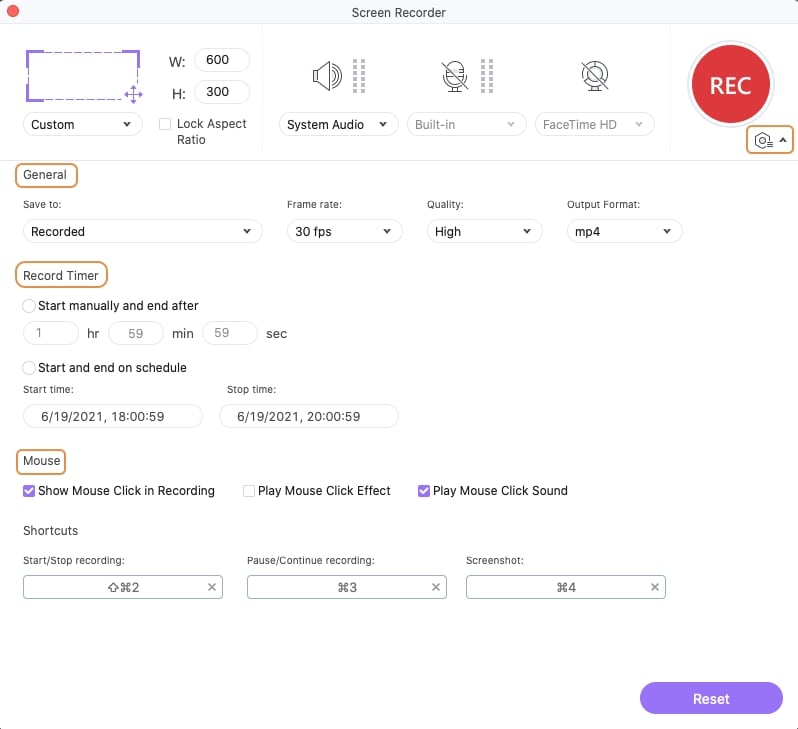 Key Features
High-speed conversion and compressionh

Built-in multimedia playerh

A toolbox that contains a wide range of video editing functionh
Watermark remover and adderh

Online video downloader from over thousands of video sharing sitesh
Pros
Supports screen and webcam
Support system and external mic
Cons
It is not supported on Linux
Wondershare UniConverter 13 - A Complete Meida Toolbox
5,481,435 people have downloaded it.
UniConverter supports many formats and handles conversion equally, ensuring that high quality is delisered at all times.
During the conversion process, you may add multiple files since the program does batch conversion of files.
You can use the editing suite that covers subtitle editing, watermark editing, etc to make your results creative masterpieces.
This software facilitates file transfer to devices like Android and iPhone among others once the conversion is complete.
UniConverter is also capable of handling video compression hence ensures you acquire the video sizes you desire.
The Game Bar screen recorder is a built-in windows screen recorder. It comes as a built-in package on Windows 10 systems, and it is built by the popular console company Xbox and is one of the best game capture software. This particular screen recorder is peculiar because you do not have to open the screen recorder before opening your game or minimizing your game just to open a screen recorder. With a shortcut key, you can launch the Game bar anywhere on any screen. With a few assigned screens, you can command it to start recording straight up or to take a screenshot or, even better, to make a 30 seconds clip out of the video recorded. These are all functions that make it one of the best game capture software.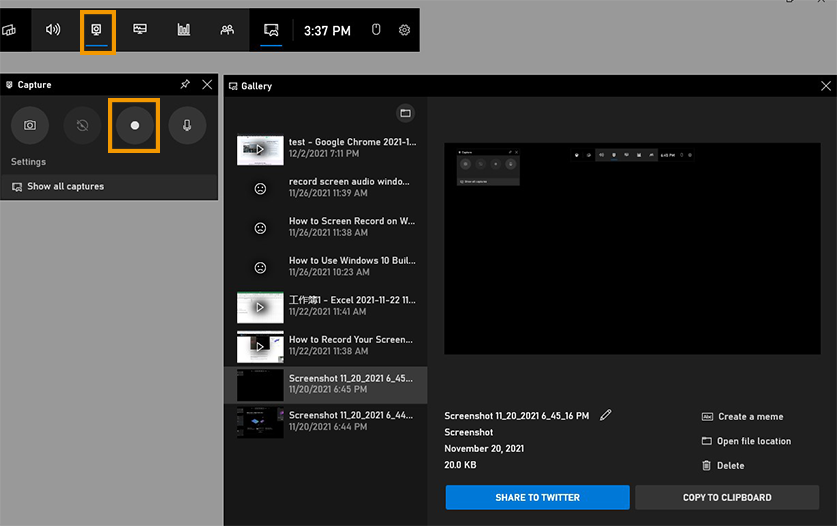 Key Features
It comes built-in as such. It is integrated into the systemh

Useful shortcut keysh

The 'Record now' function makes a 30 seconds clip, making Game Bar a good gaming clip recorder. h
Simple and easy to useh

A lot of settings optionsh
Pros
Can screenshot while recording
A series of shortcut keys that makes recording easier
Cons
Has no video editing features
Requires a high-performing system
It can record audio, but you have to set that option.
Bandicam is a free, lightweight screen recording software that helps you capture your screen and record the video from your desktop, windows, games, or external sources. It serves well as a gameplay recording software because it possesses many useful functions like the scheduled recording; where you set the time for the recording to start, you can use this function to skip the intro into games instead of trimming at the end of the recording. Professionals mostly use it as it is professional software, with all the functions you would ever need in a screen recorder. You can record the screen and mic either system or external.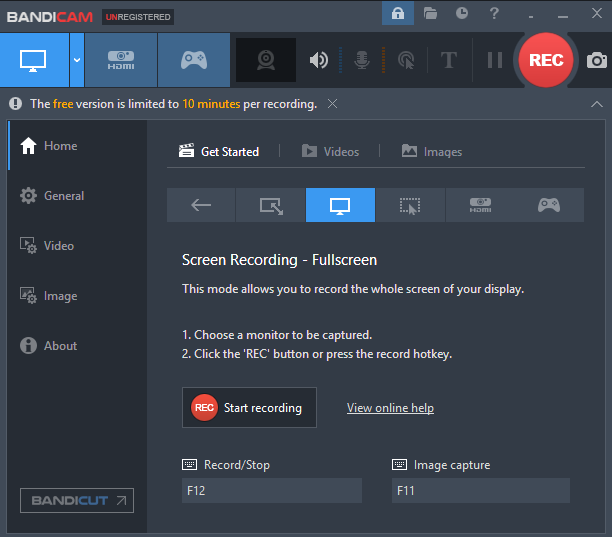 Key Features
Real-time annotations on screenshot and screen recordingh

Supports simultaneous recording
Scheduled Recordingh

It has mouse animations and effectsh
Pros
It can record with external and system mic
It can record screen and webcam simultaneously
You can schedule the time your recording will start
Cons
It is only compatible with Windows for now
It might glitch when recording games with high frame rates.
OBS Short for Open Broadcaster Software OBS is a complete package for screen recording, and it stands among the top game recorder apps out there. It has the perfect tools for good game recording software. OBS features a live streaming function that most screen recorders do not possess. You can share your screen and show your audience what you are doing live. It has many other parts like the transition effects that don't make switching screens boring, the shortcut customization option where you can assign the shortcut keys by yourself using a combination of keys that are natural to you. A fascinating function would be the audio mixer which lets you live to translate your video into different languages in real-time.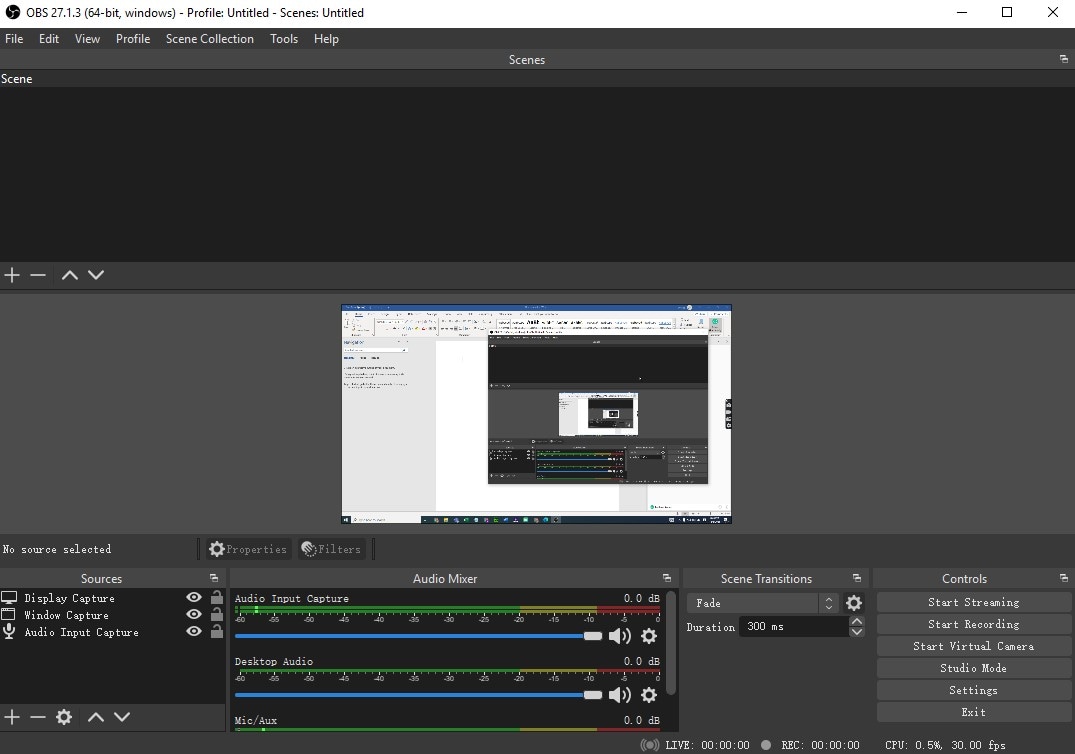 Key Features
Shortcut customizationh

Smooth video recording in HD qualityh

Sharing optionsh
Audio Mixerh

Video Broadcasting/ Direct streamingh

Transition effectsh
Pros
It makes switching to different screens more fun with transition effects
Arrange your screen into scenes before streaming live; that way, you can transit between them with ease
Noise suppression function
Cons
Cannot use multiple transition options
It can stop mid-recording without giving any warning
Requires a high-performing PC; it can freeze on a low-performance PC
Camtasia is a tool specially built for screen recording, so it is safe to say it stands amongst the top video-making and screen recording software and is one of the best game recorders you can ever find. It features presets of background that you can use for video recording, and there is some preset music to make your video more captivating. You can also use the preset templates; you don't need to set backgrounds or music or transition, choose a template, start recording and let Camtasia handle the rest. Camtasia also has limited video editing features, but it is enough for editing your video to be suitable for posting.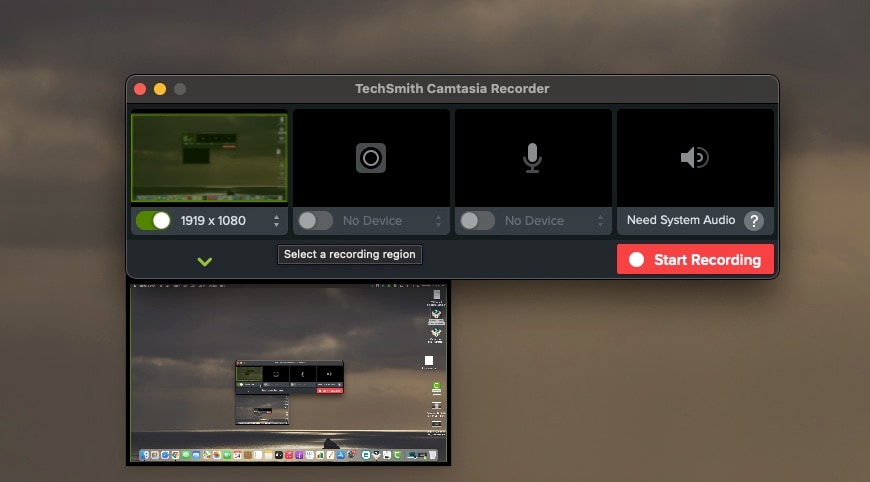 Key Features
Ready-made templatesh

Add watermarkh

Cursor effectsh
Motion blur effecth

Amazing transition effectsh

Rounded corner optionh
Pros
Simple to use user interface
Cons
There is no one-time payment. You have to pay for each upgrade as it is released.
I may not do well with large-sized videos.
Conclusion
Everyone has their strengths and weaknesses, and so do these apps. Some are simple to use, while others are just fun to use. However, we have given you 5 of the many factors to consider when choosing your screen recorder, a good screen recorder must have at least one of these factors, or it is just 'another' screen recorder. Their features are also a factor to consider when choosing a good screen recorder.
More tips to record gaming screen: If you want to edit your recorded gaming sessions, UniConverter-a complete toolbox can help you be a better gaming video creator. Or, if you are searching for some ways to get the video game's background music, UniConverter can also help you record audio.