WMV is a popular video compression format originally designed by Microsoft for streaming many applications online. WMV is abbreviated as Windows Media Video which are used for 'playback' in Windows Media Player for Windows. While FLV files are Adobe Flash Videos which are used in streaming videos from various video sharing websites like YouTube, Vimeo, Dailymotion and many more sites. WMV files are compatible with many media players on Mac or Windows. But some WMV files may contain Digital Rights Management (DRM) which prevents us from making any unauthorized copies of the files which are purchased online. Even for online sharing of these files you need to convert it into FLV file. WMV is a video format which needs to be converted into FLV for playback or sharing with anyone you want via Vimeo, Facebook, Metacafe and other video sharing websites. You can easily convert WMV to FLV format on your Mac or Windows PC.
Best Tool to Convert WMV Videos to FLV - UniConverter
UniConverter is always recommended as the best video converter to convert WMV videos to FLV for playing or sharing with others. In addition, you can easily edit WMV videos before converting to FLV, or burn your videos to DVD whenever you want.
Get the Best WMV to FLV Video Converter:
Convert WMV files with original quality to FLV files.
Simple steps and fast conversion of videos.
Unique Built-in video download feature which allows you to convert and download from online.
Optimized presets for various devices, including iPhone, iPad, Android devices, VR devices, etc.
Download any online videos with the built-in video downloader.
Edit, Crop, Rotate & Adjust WMV videos with editing tools before conversion.
Burn WMV videos to DVD option.
Allows conversion of WMV files from Mac to standard video or HD video format.
Just follow these three simple steps to convert WMV files to FLV by using iSkysoft
Step 1: Load WMV videos
After installing iSkysoft WMV Video Converter, you can import your WMV files to this program with drag and drop method. Alternatively, you can go to the "Add Files" option to input your WMV videos.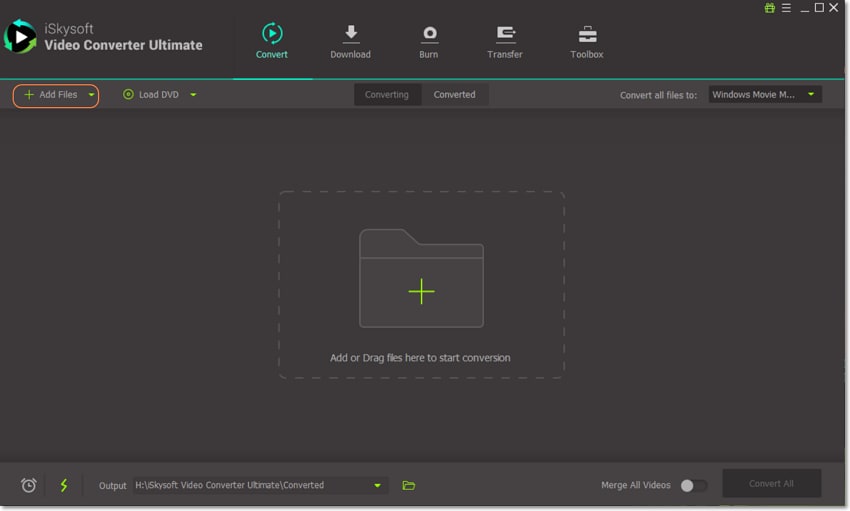 Step 2: Choose the output format as "FLV"
As you can see, there are 100+ formats available. Now you should go to the "Video" category, and then select "FLV" as the output format. If necessary, you can choose "Merge all videos into one" to combine several WMV videos to one FLV file.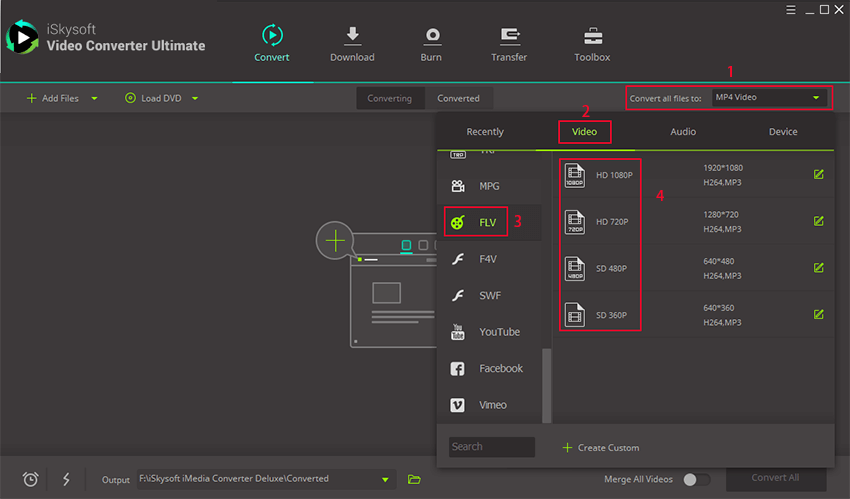 Step 3: Select "Convert" Button
At last, you will achieve to convert WMV videos to FLV with one hit on the "Convert" button. By the way, check here to get the best WMV to FLV converter for free.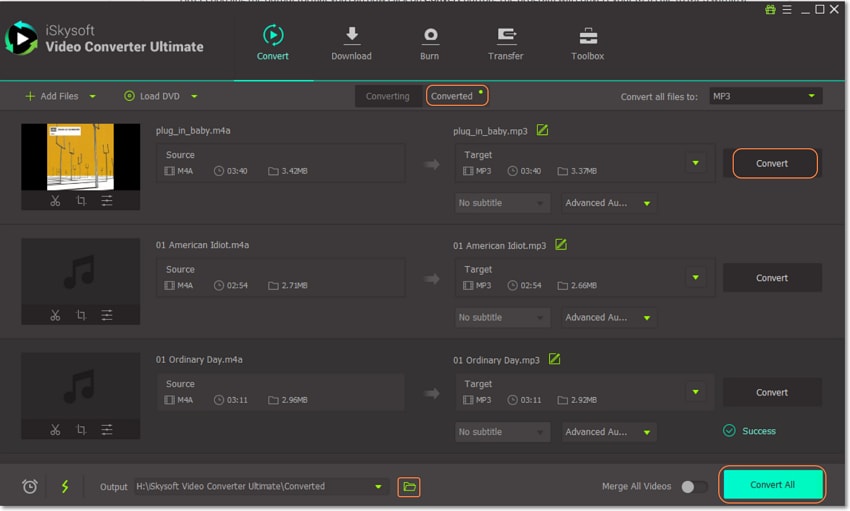 Optional: Online Tool to Convert WMV to FLV
If you want to convert WMV videos to FLV without installing a desktop software program, just try this free online WMV to FLV converter below:
Difference between WMV and FLV
Category
WMV
FLV
File Extension
.wmv
.flv
Developed by
Microsoft
Adobe Systems (Originally developed by Macromedia)
Meaning
WMV is a video format originally created by Microsoft for streaming media.
FLV files consists of video bit streams and it delivers video through Adobe flash player while streaming video on the web.
Pros
WMV is popular among the video streaming community as it could be played on Mac/Windows.
It is compatible with Mac, Linux or Windows.
Provides interactive content
Cons
If WMV file is attached to DRM (digital rights management) system it makes it impossible to play or share the files.
Second version of this file could only be played in Flash Player 8 or latest version and many users don't have the new version of Flash player.
Time consuming in creating videos.
Associated Programs
Adobe Flash Player versions 6–11 SWF files
Microsoft Windows Media Player
PowerDVD
MPlayer
RealPlayer
VideoLAN VLC Media Player
CyberLink PowerDirector 12 Ultra
Windows Media Player
Microsoft Zune
Microsoft Windows Photo Gallery Viewer
VideoLAN VLC Media Player
WMV Components
QuickTime Player with Flip Mac
MIME Type
video/x-ms-wmv
video/x-flv
Description
Video Compression format
Container file format