Most people want to convert videos from MPG to WMV, simply because the latter is compatible with Windows Movie Maker or other mobile devices. Moreover, most of the time, Windows users usually store their videos on their computer in the WMV format. So, it is not really surprising that they would be interested in how to convert MPG to WMV format. Here is the best solution for you.
How to Convert MPG to WMV without Hassle
To convert MPG to WMV format, it could be a piece of cake as long as you have a decent video converter like UniConverter. This MPG to WMV converter is widely known as one of the best software available today, for converting videos from and to any video/audio formats. This is mainly due to the fact that this converter is easy to use and offers high video quality that people generally look for.
Get the Best MPG to WMV Video Converter - UniConverter
Convert to all popular formats: Convert videos to any formats like MP4, AVI, WMV, MOV, and 150 more.
Optimized Presets: Directly convert files to fit Apple devices (iPhone X/8/8 Plus and iPad Pro included) and Android devices.
Fast Speed: 90X faster convert video to any format without quality loss.
Custom Video: Personalize videos with diversified video editing tools.
Extract Audio: Extract audio from video to MP3, MKA, M4A, WAV, etc.
Download Video: Capture any online video with the supplied media downloader.
User Guide to Convert MPG to WMV with iSkysoft
First of all, you can watch the video tutorial below to learn how UniConverter performs MPG to WMV conversion and then follow the detailed steps to convert MPG to WMV by yourself.
Step 1. Add MPG files to WMV video converter
Run UniConverter after installation. First, the MPG video files must be located on your computer and then you can select and drag and drop them to the program. This MPG to WMV converter can convert multiple MPG videos at one go.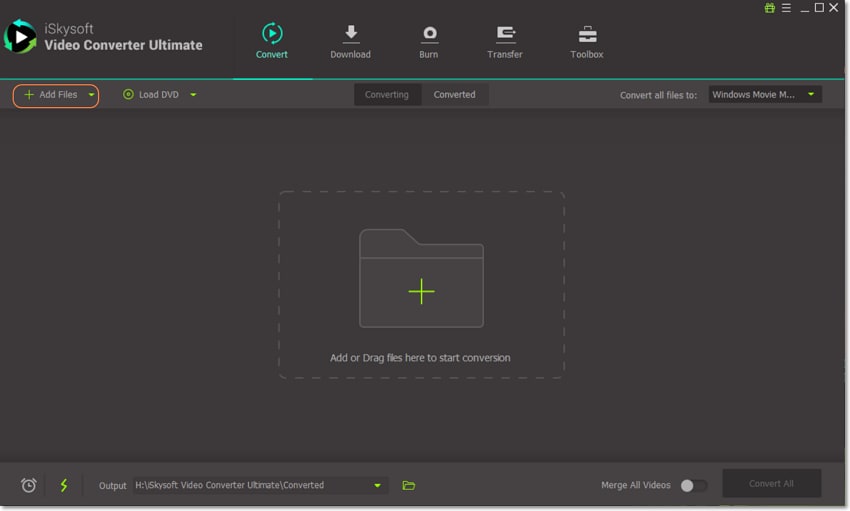 Step 2. Choose output format
Next, one has to choose the output format as WMV. To do this, click the Format icon on the right and choose WMV from "Format" tab > "Video". The codec, resolution, bit rate and other video settings can also be changed as you want.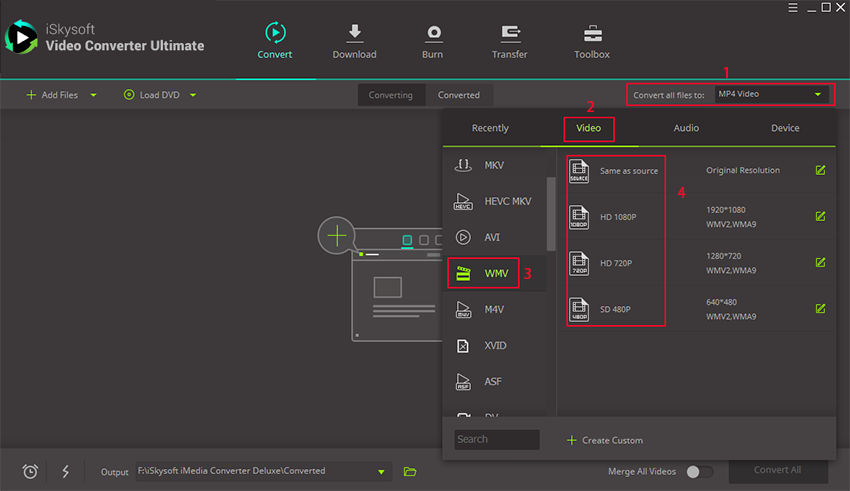 Step 3. Start to convert MPG to WMV video
Click the "Convert" button and all the imported MPG video files will be converted by this WMV Video Converter. When complete, you can find the WMV video in the specified output folder so you can either edit the video with Windows Movie Maker or watch on the devices that supports WMV format.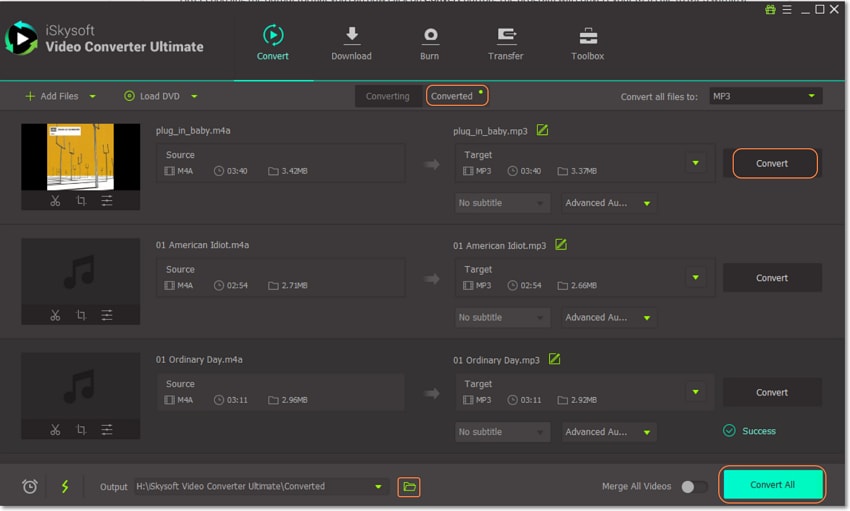 Free MPG to WMV Converter Online
#1. Convert Files - Free online file converter
You can convert your MPG video file into a WMV video file by using this free online website.
There are two ways to import your video file: choose a local file from your device or download it directly from another web source. You need to verify that your Input format is a MPG file and your Output format will be a WMV file. There is an option to send the download link to your email.
After you selected your MPG file and set WMV as output format, push on Convert button.
Pros:
Accidentally if you have not chosen the proper MPG file, you will be prompted that is not a mpg file. Thus you can relax because you will not convert another file type.
Cons:
You can only import files one by one, no batch importing.
Output quality is low.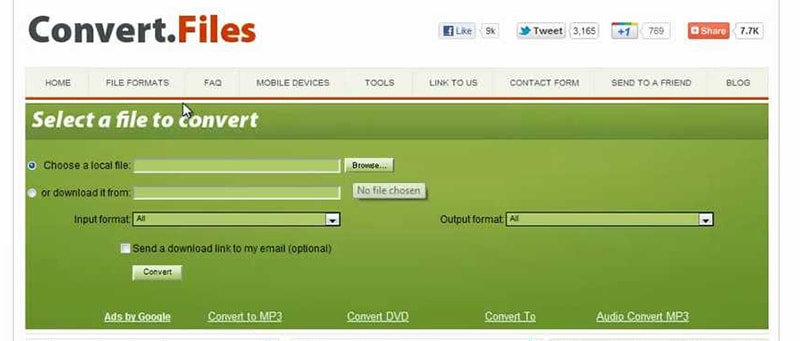 You just need to upload your MPG file from your device or from an online website and with this free online video converter you will obtain a WMV video file.
Actually it is very easy and it seems to works well. More than converting, you could make some changes like size, video bitrate, audio quality, frame rate, and even cut video, rotate video or mirror/flip video.
Pros:
If you know to change the settings to improve your video, than it is a very good thing to use this feature.
Cons:
Before to make any changes on your video, you should save it as it is, because there is now option to go back after you applied the new settings.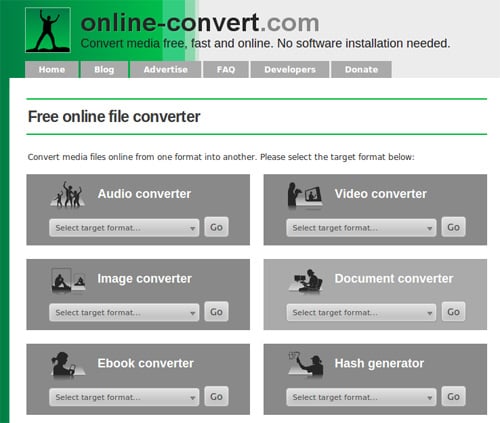 Try this Free Online Tool to Convert MPG Videos to WMV Here
If you don't want to install a computer program, you can also try online video converter to convert your MPG videos to WMV. Try it below:
About MPG and MPEG Formats
You should know about MPG file that it is a universal file name extension storing MPEG-1 or MPEG-2 compressed videos. Windows Media Player from Windows OS can play MPEG-1 video by default. You may want to convert your MPG files because you cannot import them in iMovie, the regular player.
MPG could be encoded with MPEG-1 for VCD (Video CD) or MPEG-2 for DVD and SVCD (SuperVideo CD). The MPEG-2 standard is compatible with MPEG-1. Thus any MPEG-2 player can play MPEG-1. Beside MPG, MPEG, .MP1, .MP2, M2A, .MPA, .MPV are also file name extensions for MPEG-1 and MPEG-2 standard.
Moving Picture Experts Group Phase 1 (MPEG-1) has been extended from Jpeg and H.261 (a video coding standard used back in `80) and was extended to MPEG-2.
Today, MPEG-1 is used for lossy compression of VHS-quality raw digital video and CD audio down to 1.5 Mbit/s, without quality loss. MPEG-1 it is used especially for making video CDs.
MPEG-2 is used for both lossy video compression and lossy audio data compression. MPEG-2 is widely used as the format of digital television signals and also specifies the format of movies that are distributed on DVD. MPEG-2 Videos are used in some HDTV transmission systems also.
MPEG-2 was extended from earlier MPEG-1 in order to improve the weaknesses of MPEG-1, like audio compression system limited to two channels (stereo), poor compression when used for interlaced video, limitation for higher resolution video, supporting only one color space ( 4:2:0 ).
Filename extensions used for MPEG-1 or MPEG-2 audio and video file formats are .mpg, .mpeg, .m2v, .mp2, mp3.