WMV (Windows Media Video) is a popular video format for saving and streaming video on the Windows platform. As one of the most common file formats, WMV nowadays can be found in lots of places including Windows PCs, web media centers, Windows phones and more. But this doesn't mean WMV is available in all situations, for instance, if you want to create a flash file with your WMV video files, you need to convert WMV to SWF or FLV, because WMV is excluded from the compatible formats list of flash. Don't worry too much about the format compatible thing, you can easily fix this with a professional video converting tool like UniConverter.
Best Solution Convert WMV to SWF on Windows/Mac Computer
UniConverter is a top-ranked video converting tool which enables you to easily and quickly convert video in all popular format with loss-less video quality. Apart from WMV, there are additional hundreds of formats supported as well. Once WMV conversion is over, playing WMV is possible, including sharing WMV on the internet or editing WMV if the need be, easily and fast.
Get the Best WMV to SWF Video Converter:
No Quality Loss Issues: With new algorithm and multi-core processor it provides 90X speedy conversions with original quality of the media file.
Organized Preset Settings: Preset for different devices are organized category-wise such as Video Formats, Audio Formats, iDevice, HD, Gaming consoles, Android etc.
Simplified Conversions: Well-designed and User-friendly interface with step-by-step tutorial by experts for ultra-fast conversion of media files.
Full-Array of Editing Tools: Trim unwanted clips, crop frame, add special effects, adjust picture quality such as brightness, saturation point, contrast etc.
Optional Features: You can also download online videos, burn videos to DVD or copy DVD files.
Compatible with Windows 10/8/7/XP/Vista, macOS 10.15 Catalina and earlier.
3,981,454 people have downloaded it
Three Steps to Convert WMV to SWF on Windows 10/8/7/XP/Vista
Step 1: Import WMV videos
Download the program, install and run it, then add your source videos by directly dragging and dropping them to the app or heading to the main menu, clicking on "Add Files". You are able to import several video files into the Converter for converting at a time – it supports batch conversions.
Note: This WMV to SWF Converter even offers some nice editing features for you to enhance your video files. For example, you can add subtitles to your video so that others can understand it better, you can click the subtitle box besides the video thumbnail to do so. Detailed info about the editing functions: UniConverter User Guide.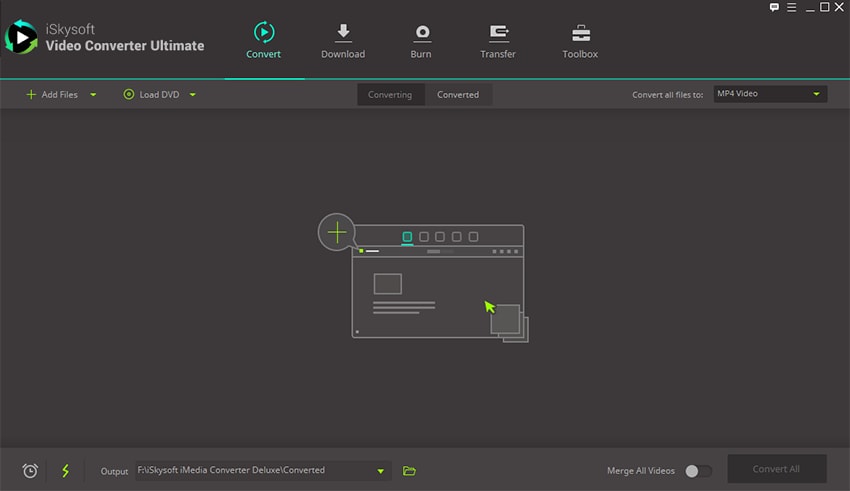 Step 2: Choose the output format: SWF
At the right part of the converter, there is a row of output formats divided into several sections. You can find "SWF" format under the "Web" icon. You will be able to customize the format parematers if you feed the need to change some format parameters. Just click the "Settings" icon.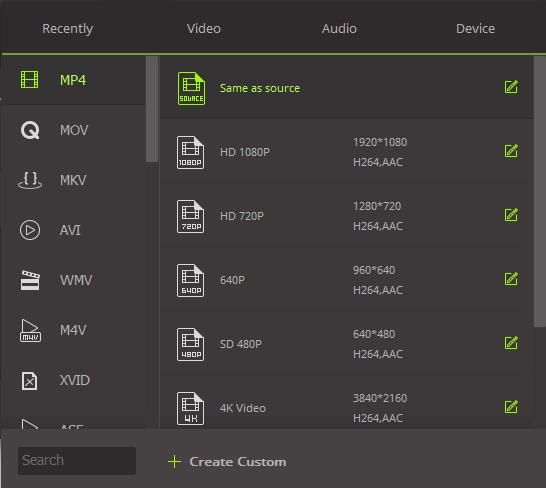 Step 3: Start conversion
Now all you need to do is clicking the "Convert" button at the bottom of the main interface, the UniConverter will finish the rest for you automatically.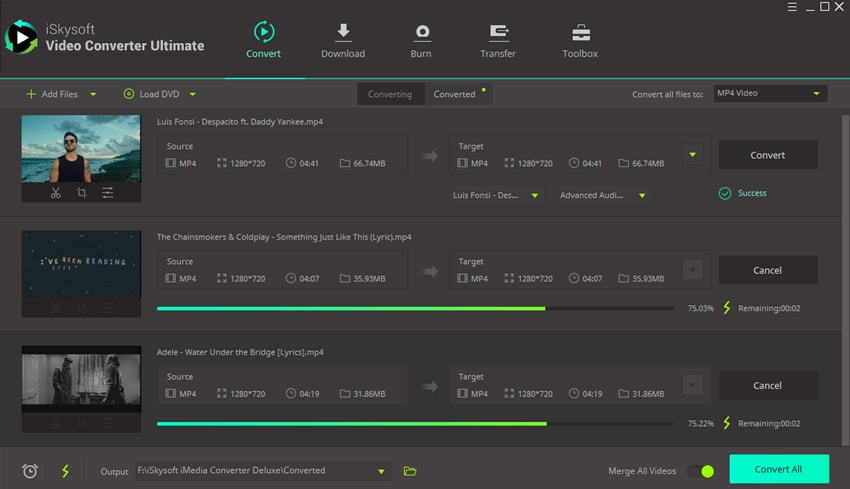 Convert WMV to SWF with Free WMV to SWF Converter Online
This online based tool found at http://www.freefileconvert.com helps you convert files freely between formats. The online tool supports conversion from the top file types popular with users, including conversion of videos from heavy portals on the web such as vimeo.com, videa.hu, soundcloud.com, break.com, collegehumor.com, bloomberg.com, funnyordie.com, ted.com, guardian.co.uk, blip.tv, funnyhub.com and many others.
FreeFileConvert also supports various file formats and constantly in the business of adding more formats. In fact, if a user is interested in a format that is not supported currently the tool's support requests the users to let them know so that they can help. Supported files include jpg, bmp, gif, swf, wmv, asf, ico, rar, ac3, avi,flac, flv, mov, mp3, wav, dvd, mp4, mpg among many others.
Pros:
Supports e-book formats.
Constant addition of new file formats.
Free to use and already has lots of file formats to convert.
Supported portals to source content for conversion also many.
Good support and updates through their blog.
Cons:
Conversion time a little bit sluggish.
Sometimes server upgrades make conversion unstable.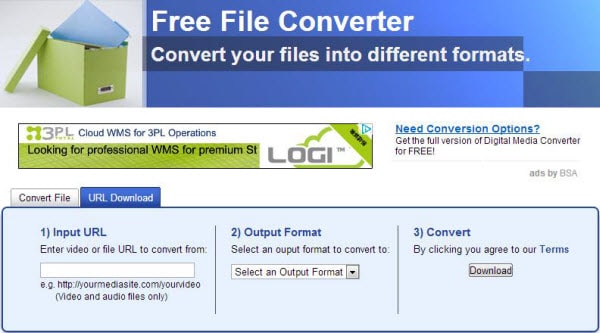 This is a free online file conversion tool anyone can use in case there is a need to convert files fast without a software download. Its user interface is easy to use, with the conversion process in four steps, from choosing a file, selecting the format you need to convert to, entering an email address where the converted files are sent and converting files by agreeing to the tool's terms.
Zamzar supports more than 1,200 conversions of a diverse nature, including being a CAD converter, image converter, eBook converter, music converter, audio converter, video converter, make it the multipurpose converter. Popular conversions that Zamzar supports include WMV-SWF, MP3-OGG, AVI-MP4, FLV-AVI, JPG-Word, XPS-PDF, FLV-MP4 and hundreds of others.
Pros:
Very convenient since there is zero software download.
Over 1200 file formats supported.
Has been around since 2006.
Ready to help with any file a user is unable to convert.
Cons:
Conversion of heavy files sometimes takes more than 10 minutes.
The file to be converted must be up to 100MB.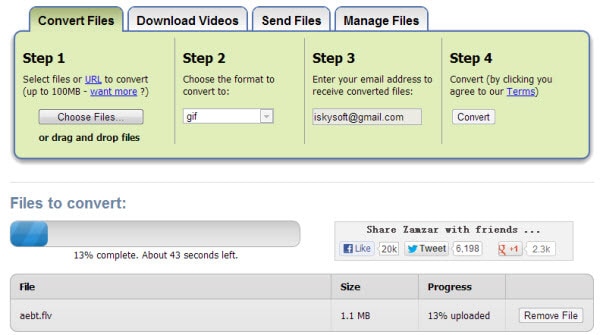 Tips: About SWF and FLASH
FLASH
In most cases, flash files once made are edited and saved through the SWF format. Through vector graphics, graphic design or other tools of production, the FLASH files are used to create products the audience will like and mostly increases traffic to products, games, multimedia and adverts.
SWF
Once the graphic design is created from an FLASH file, it is then saved into an SWF file in what is sometimes known as publication stage. SWF file is the kind you will find published on the web, shared with others.
Editing and revising SWF files
Editing and revising SWF files cannot be carried out without an FLASH file. What happens is that a creators retrieves the SWF file from a site and tidies it up into the FLASH file format to ensure all the right changes have been added. For it to be republished, the FLASH file has to be saved into an SFW format, again.