It is not possible simply to play WMV with any player. In order to play WMV files on Windows computers it normally requires the appropriate CODEC or software application such as Windows Media Player. For use on non-Windows computers, WMV files normally need to be converted to another format such as MP4 or MOV or any other Mac-compatible formats first.
Part 1. Best Solution to Help Play WMV Videos on Any Player
Since WMV cannot be played by Apple products, the easy solution would be to convert all these WMV files to MP4, MOV or M4V, which are natively supported on Mac. There are many third-party tools out there to convert media files on Mac, but i will recommend UniConverter for its ease of use and reliability. It is a full-featured media video converter, complete with editor and other handy tools. You will be able to convert to not only Apple-friendly formats but also other formats that are suitable for other devices. And it can be perfectly compatible with macOS 10.7 Lion to 10.15 Catalina.
The iSkysoft all-in-one video converting tool also allows you to convert any file format in 3 easy steps: Load files, choose output format and click the Convert button to begin transform the files to any player compatible format. Check here to get detailed guide on how to play WMV videos on Mac.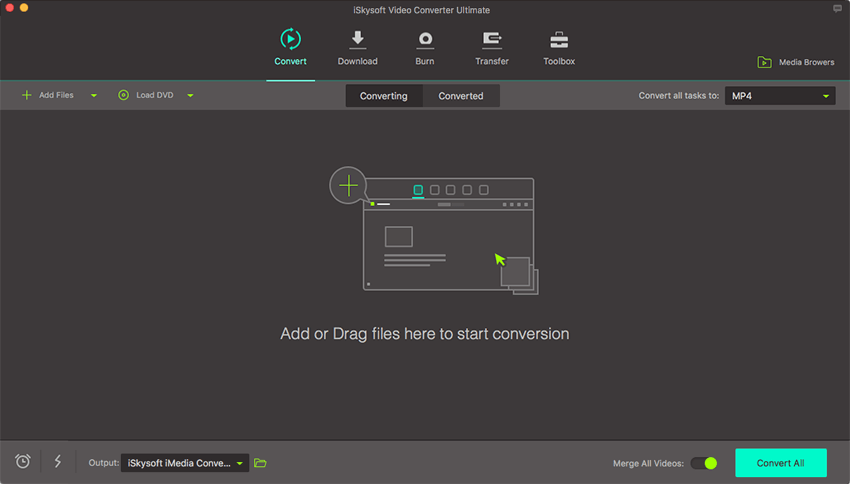 Part 2. TOP 8 WMV Player for Mac
#1. VLC Media Player
VLC supports a number of audio and video compression methods and file formats, including DVD-Video, video CD and streaming protocols. The user can stream over a computer network and transcode multimedia files. Transcoding is the process of converting a media file or object from one format to another, for example converting video formats like Beta to VHS, VHS to QuickTime, or QuickTime to MPEG, among others. It was the first player to support playback of encrypted DVDs on Linux and macOS by using the libdvdcss DVD decryption library.
Pros:
It is a cross-platform media player compatible with Windows, Mac and Linux operating systems.
It can cater for any type of multimedia files including DVD, Audio CD, VCD, among others.
It supports multiple codecs like MPEG-2, DivX, , MKV, WebM, WMV, and MP3.
It is a lightweight media player that uses relatively few system resources. It uses very little memory or processor power, and the program files themselves use very little space on the hard drive. This means that VLC can be run simultaneously with other programs without worrying about the system freezing or crashing.
Cons:
It cannot play a few less common file formats.
It offers limited support, for example, for some formats, e.g. the RealMedia format.
It does not support certain versions of the Indeo Video codec.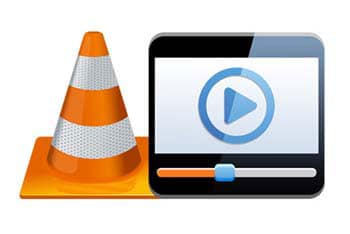 #2. MPlayerX
MPlayerX is a free, open source, simple-to-use media player for almost any format. This is one of the most widely used WMV players for Mac users. It supports most of the MPEG/VOB, ASF/WMA/WMV, VIVO, QT/MOV/MP4, AVI, Ogg/OGM, RealMedia, Matroska, NUT, NuppelVideo among many others. A valuable adjunct is MPlayer's capacity to output audio files in wav format.
Pros:
Good online support;
Allows for decoding of almost any format of files on your computer;
Smooth playback;
Plays every video format using the best codecs;
No additional plug-ins needed to get the software up and running.
Cons:
Really only suitable for advanced users.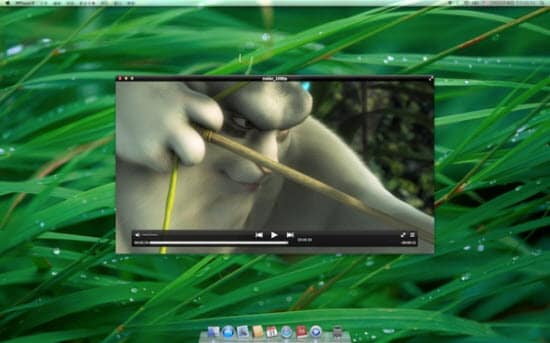 #3. DIVX
DivX Plus Software is a desktop media player, and a video conversion application. DivX is a brand name of products created by DivX, Inc., including the DivX Codec which became popular due to its ability to compress long video segments into small sizes while retaining relatively high visual quality.
Pros:
High-quality movies, TV shows and web video clips;
Smooth video playback experience;
Accommodates different formats, such as WMV, AVI, DIVX, MKV, MP4 among others.
Cons:
Quite complicated for novices;
It's a big program, and quite memory intensive which slows the computer down;
It takes a long time to install;
Codecs are not free.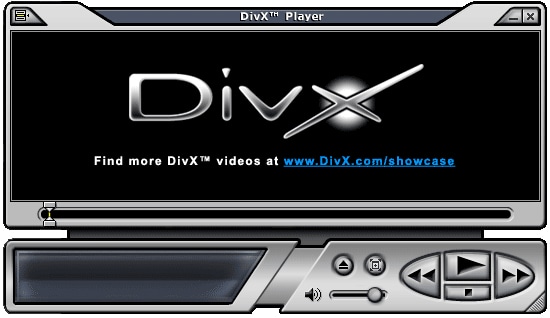 #4. QuickTime + Flip4Mac
Flip4Mac Player is a free multi-format video player available from software developer, Telestream. No plug in is needed if you are running QuickTime Player 7 which has better supports for codecs. Even though there are newer updates, Flip4Mac player works best on QuickTime Player 7.
Pros:
Supports a wide range of audio, video and streaming formats;
Simple user interface;
Not memory-intensive;
Platform-independent;
Can output videos to iPhone or iPod;
Can stream videos over a network;
Can play broken or incomplete downloads;
Installs as a group of components that Quicktime player uses to display Windows video.
Cons:
Does not support third-party system software modifications (the so-called mavericks);
Lacks multiple selection feature;
Escape key cannot be used to exit full-screen view;
Help documentation is minimal.
Upgrade required to export files.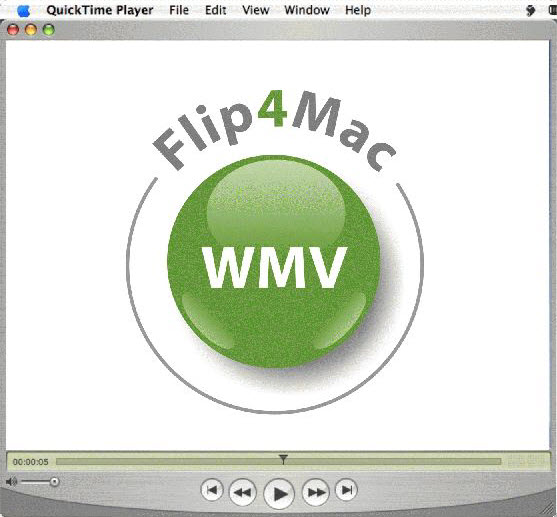 #5. Wondershare Player
Wondershare Player is a user-friendly software application aimed at allowing the user to play any file in virtually all formats, such as MPEG1/2 and 4, Apple, 3GP, Windows or Flash media.
Wondershare Player allows for the addition of files as well as folders of songs and videos, that can be played in a loop, randomly, or on repeat. The application allows the user to open DVD movies, without compromising quality.
This is a very popular player because of its wide audio and video format support, user-friendly interface as well as excellent design features. In addition to WMV files, it also supports and playbacks other video formats that QuickTime does not support. Wondershare Player is bundled with other applications, but it can also be downloaded separately.
Pros:
Neat, tidy interface;
Easy to use and can play most formats in high quality;
Creative design;
Supports various audio and video file types and operating systems;
Light on memory usage.
Cons:
There are several bugs and error handling is not user-friendly;
Confidentiality/security is compromised by having to register an account and supply an email address;
Interface is not customizable;
It does not allow for playing online clips directly from a URL;
Not as feature-rich as other players;
No option to create CDs or burn audio-only discs.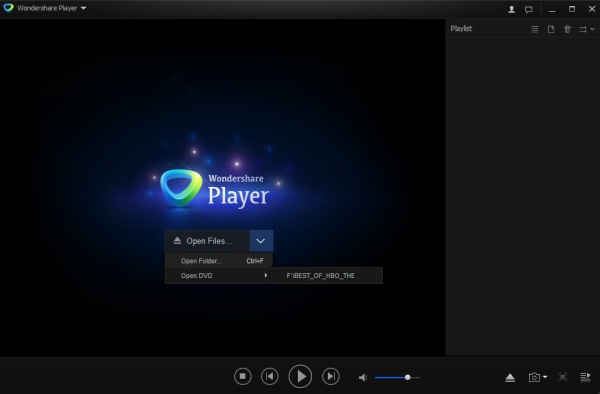 #6. JW Player
JW Player is yet another world's popular open-source media player that is embeddable. It provides support for a wide range of platforms, media formats and browsers. It can play videos from everywhere such as HTMl, mobile, and Flash. It also comes with hundreds of integrated features that easy to use.
Pros:
Easy to configure;
It is customizable;
Cross-platform;
Cons:
It requires internet connection to work.
#7. Elmedia Player
This is a multifunctional media player for Mac. It plays several media formats including WMV, FLV, SWF, AVI, MOV, XAP, MP4 and more. Elmedia Player helps you play WMV files without having to convert them. You can also download movies and videos online. It features a snapshot tool and full-screen mode.
Pros:
Allow easy creation and management of Playlists;
Cons:
It will install extra components on your device;
It may be a bit heavy on CPU.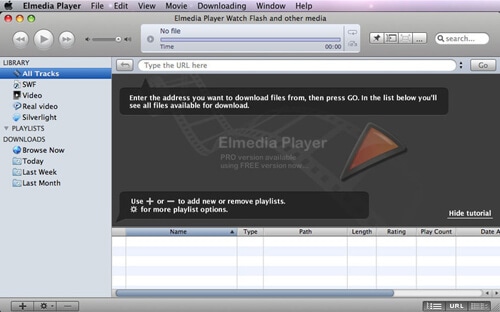 #8. Movist
Movist is a free media player that supports a number of video formats including WMV. Works well devices that use Mac operating system. It features a simple UI. The windows of playlists and control panel appear as HUD panels. The control panel allows you to adjust video saturation, brightness, and contrast, play speed, subtitles and syn. This program encodes both FFmpeg and QuickTime.
Pros:
It is simple and easy to use;
Free and fast to download;
It has great support for codecs;
Virus free hence safe to use; Cons:
It does not support Apple remote.
Part 3. TOP 5 WMV Player for Windows
#1. VLC Media Player
VideoLAN Client (commonly known as VLC) is a portable, free and open-source, cross-platform media player and streaming media server written by the VideoLAN project.
VLC includes many free decoding and encoding libraries, which means that the user does not have to find or calibrate proprietary plugins. VLC's codecs are available from the libavcodec library from the FFmpeg project, but it uses mainly its own multiplexers and demultiplexers and its own protocols. A multiplexer (or muxer) is a device that selects one of several analog or digital input signals and forwards the selected input into a single line. Multiplexers are mainly used to increase the amount of data that can be sent over a network which might have restrictions on time or bandwidth. A demultiplexer (or demuxer), on the other hand, takes a single input signal and selecting one of many data-output-lines, which is connected to the single input. A muxer is often used with a complementary demuxer on the receiving end.
Pros:
Supports a wide variety of audio and video formats (MPEG-1, MPEG-2, MPEG-4, DivX, mp3, ogg, etc.);
No need for additional codecs;
Cross-platform availability: Windows, Mac, Linux, and Unix;
Can play media straight from files, discs, devices, and webcams or a stream URL;
Supports HTTP, MMSH, RTSP, and raw formats;
Allows users to customize the interface;
Cons:
Difficult to register or find online support.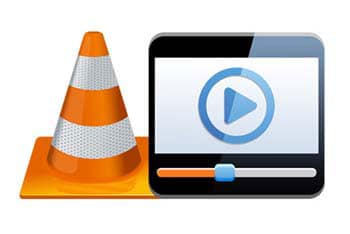 #2. MPC-HC
Media Player Classic Home Cinema (MPC-HC) is derived from Media Player Classic (MPC), a media player that mimics the interface of Windows Media Player 6.4. It includes a number of bugfixes, additional languages and decoders, support for EVR rendering, and hardware acceleration for and VC-1 video. It is a free utility that provides video playback.
Pros:
A light-weight, open source media player;
Wide range of options. It supports all common video and audio file formats available for playback;
100% spyware free, with no advertisements or toolbars;
A practical interface.
Cons:
Does not recognize digital TV card;
Not customizable.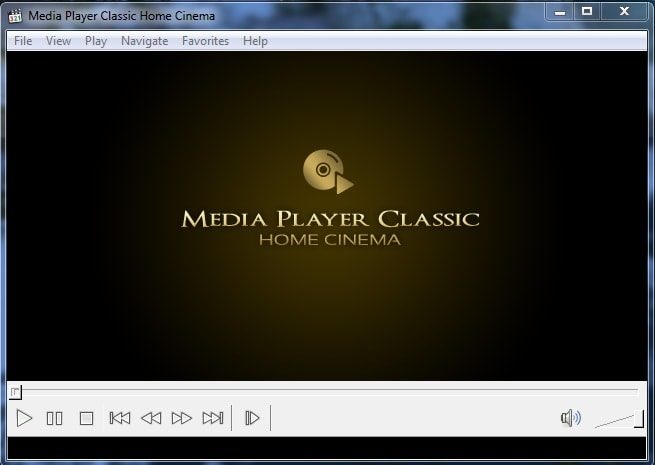 #3. GOM MEDIA PLAYER
GOM (short for Gretech Online Movie) Media Player is powerful but simple freeware video playback software developed by the South Korean company, Gretech Corp. It is one of the world's most popular video players. It has built-in support for all the most popular video and audio formats, e.g. AVI, MP4, MKV, FLV, WMV, MOV.
Pros:
Many advanced features;
Allows for customization;
Both beginners and experts will find it an ideal video player;
Can watch videos as they are being downloaded.
Cons:
No audio when playing DVDs;
Several codec issues which are not easily fixed;
Pop-up ads appear;
Some HD WMV videos will not play.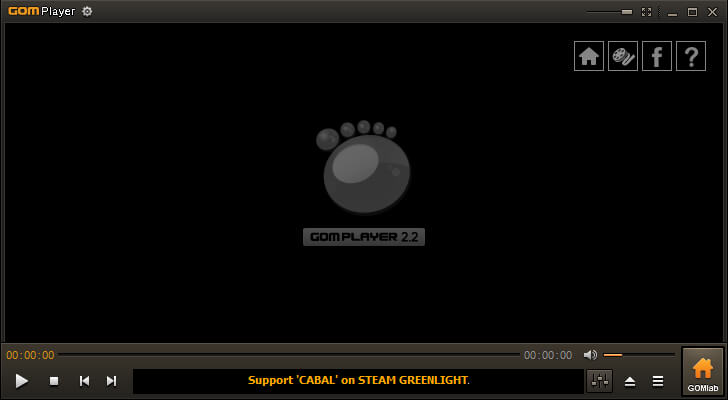 #4. Windows Media Player
Windows Media Player is a software solution to a common problem: playing WMV files.You don't need to install this player once again, because this is the default media player for Windows-based computer. It will play WMV files in Windows computer with high quality of visual and audio experience. The only problem is, if didn't support MOV or M4V that runs in Mac OS X.
Pros:
Ensures high quality sound for all WMV formatted files.
Easy to download and use.
Well-designed software, easy for the most basic computer or software users to use.
Audio clips in the WMV format can be played through the free player with a very high level of quality.
Enables users to play all WMV files at a fast rate in a convenient manner.
Cons:
The supported format is limited.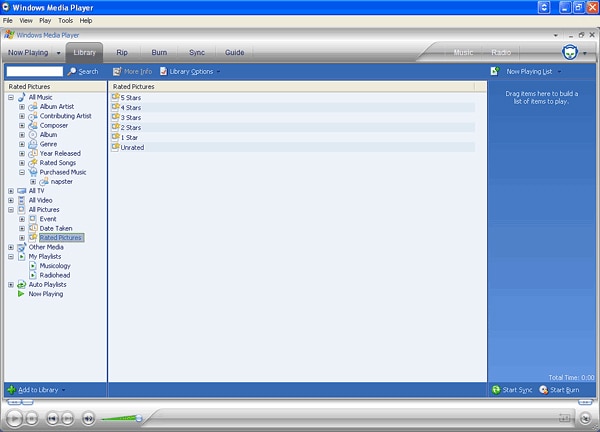 #5. ABDIO FREE WMV PLAYER
Abdio Free WMV Player can play video files of the WMV format. It is totaly free and can play any WMV format files. The user interface is simple and clean. You can open WMV files by using the embeded browser. But the problem is that you can adjust the audio volume, or even creat your own playlist.
Pros:
The user interface of the program is clean and simple;
Easily used by individuals of any experience level;
You can open a WMV file by using the file browser;
The program is light on using system resources.
Cons:
Does not support the "drag and drop" method;
Cannot adjust the volume, navigate back and through within the track or create a playlist;
Very unstable software for playing video files.