Can we play FLV Videos on Android device?
We can play FLV videos on android devices but if it can't be played in your android device then your device might be missing the flash plugin that is used to play the videos with .flv extension. Android devices with android 4.0 or less doesn't have FLV players. You can download the FLV player from Google play store to run your video file with .flv extension. There are many free FLV players present there, one can download any to play there .flv files.
Part 1. Convert FLV to Android Compatible Formats using iSkysoft
Android users want their phone to be up to date with all the extensions and features. If one is unable to view their files on the android because the file has .flv extension, then UniConverter can be used to convert the videos in the format supported by the android device and the android version of the device. It can optimize and convert the formats to fit iPad, iPhone and many other Mac devices. It has many features like metadata retrieval, high speed, and customizable formats, video editor, 2D to 3D conversion and one can see changes while editing the video. The latest version contains some extra features. It can be used to convert the file for many android versions.
Get the Best FLV to Android Video Converter:
Fast speeds for batch conversion - UniConverter converts videos at 90X speeds and is therefore the best tool for converting batches of videos. Each will be handled in the shortest time possible.
Versatility - UniConverter can convert more than 150 video and audio formats. This makes it ideal for converting videos from many formats, all at the same time as a batch.
High Quality – Even when you convert videos as a batch, the quality of each video will be kept as it was in the original. This is the power of UniConverter.
Edit your videos – You can rearrange the videos and create a single clip using the inbuilt video editor.
Burn to DVD – After converting the videos, you can now burn them to a DVD.
3,981,454 people have downloaded it
Guide to Convert FLV to Android Supported Formats with iSkysoft
Step 1. Import the FLV File
Either drag and drop your file in the software or load it. You can load multiple files at the same time.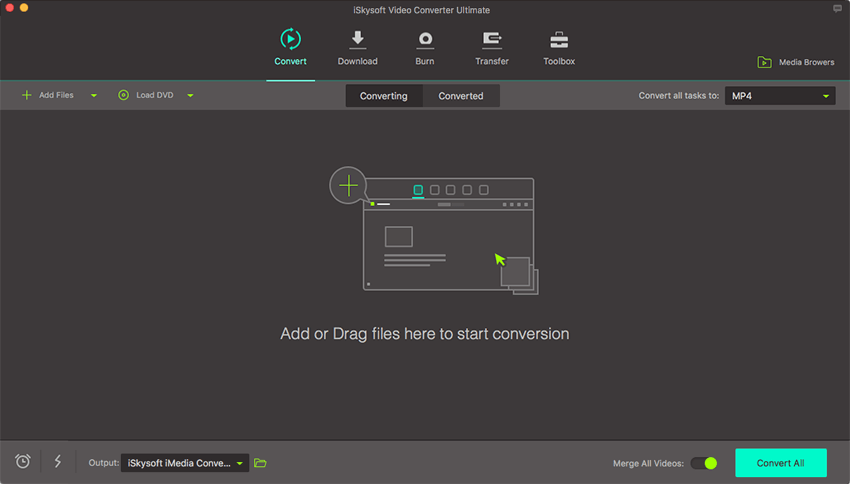 Step 2. Select Output Device
In this step, you should select "Android Generic" as the output device. Then the converted file will be able to played on Android device smoothly.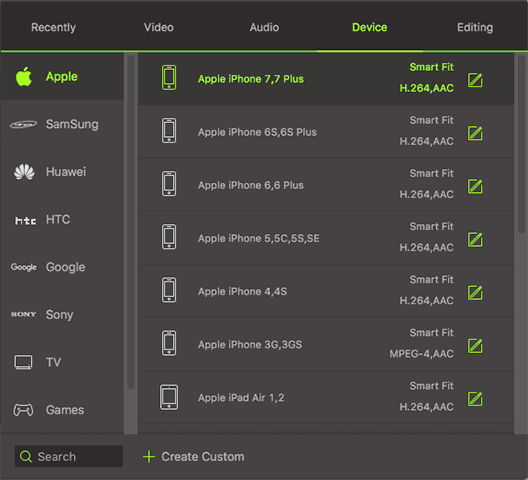 Step 3. Ready to Convert
When you have done all the necessary changes. Press "Convert" to start converting the files.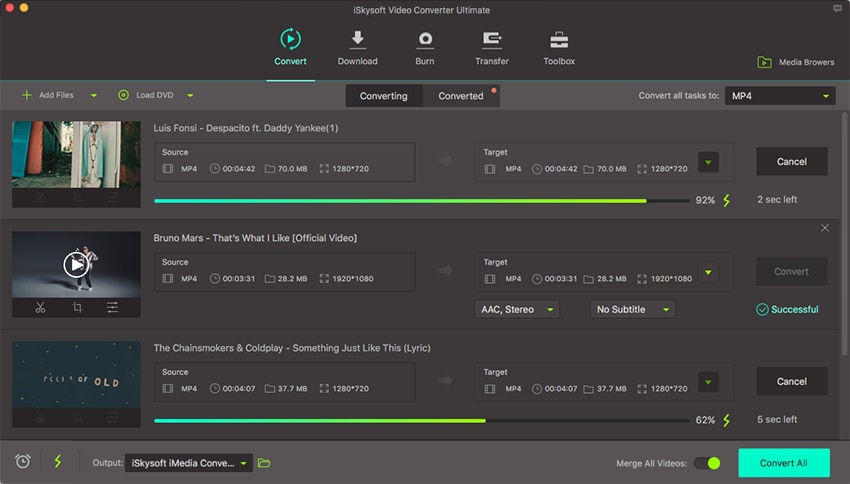 Part 2. FLV Players for Android
MX Player can play flv video that are downloaded from youtube, myspace, hullu etc. It can also play the video directly from the web on the Android device.
Pros:
This software has a number of pros as this media can play dfferent and most of the video media formats. Can play the youtube videos directly.
Cons:
Shows ads while playing the video online. To remove ad you need to subscribe and buy the ad free Mx-player. Runs on the 4.0 Android operating system or above.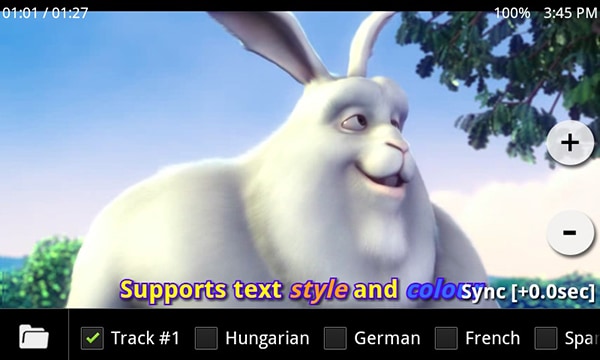 #2. Mobo Video Player
This player can be used to convert videos in many formats. Multi-audio streams are there in this player. The player contains many media libraries. It supports WIDI and DLNA. The player has Multi- window support which makes it more likeable.
Pros:
It supports to convert various formats.
It has Impressive user interface.
Subtitles are supported by this player.
It can be customized according to needs.
Cons:
Tool bar navigation is complex so sometimes user can't understand it.
In this player brightness of a video can only be changed when it's playing.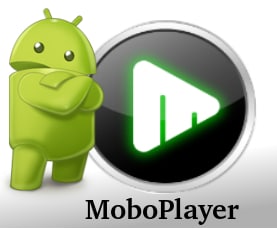 The player can be used to play files on your android with different extensions. It can decode dual and quad-core HW. In addition, it can be used to play almost all media files, and it supports multiple audio-streams and multiple subtitles. Different playback modes are available in this software. In this player files can be directly played with the help of Wi-Fi. Uncompressed RAR files can be directly played using this player. Parental control is one of the greatest features this software offers.
Pros:
Users can easily customize it.
It is simple and sleek to use.
Cons:
It can't be uninstalled easily.
Advertisements are shown that makes it annoying for the user to use it.
Malwares are attached with this.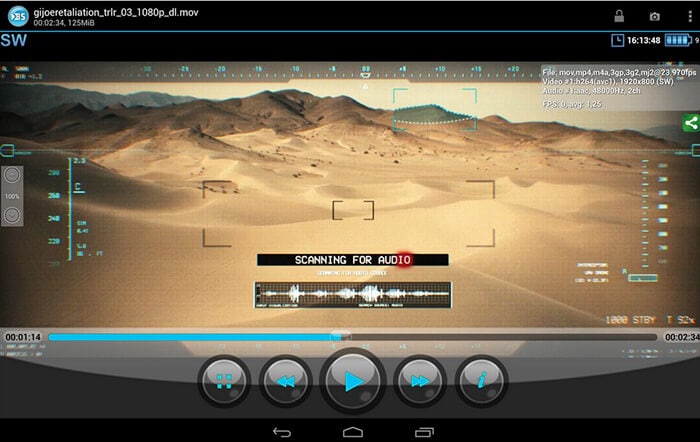 People prefer this player to play FLV files. In this player files can be played directly from SD card. This player is simple to use. Flash player plugin needs not be additionally installed with it. No extra plugins needed by this player.
Pros:
It is consistent.
It is compatible with all devices.
Good browser penetration.
Cons:
It is difficult to manage initially.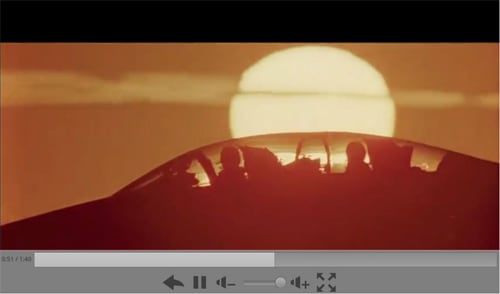 #5. Easy Video Player
The player can be used to download and watch movies. One can also listen to music using this player. It is easy to access this player.
Pros:
No advertisement are shown while playing video using this player.
Cons:
It has no regular updates.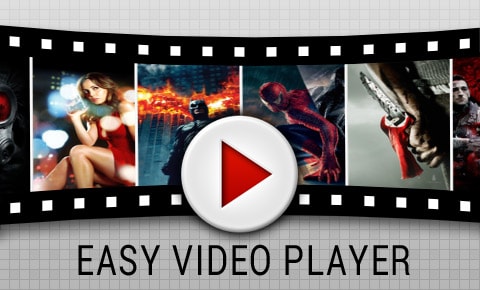 It supports multiple subtitle tracks and Unicode/Multibyte charset. The subtitles are more readable and the user interface has become better.
Pros:
The app is user friendly.
When idle, it shuts down so it saves memory and time.
Cons:
Video capability depends on your devices HW video decodes' capability.
Some devices (Moto Defy, Galaxy S/Tab) need gingerbread update.
Tegra 2 based devices: High@4.1 (no weighted uldiction).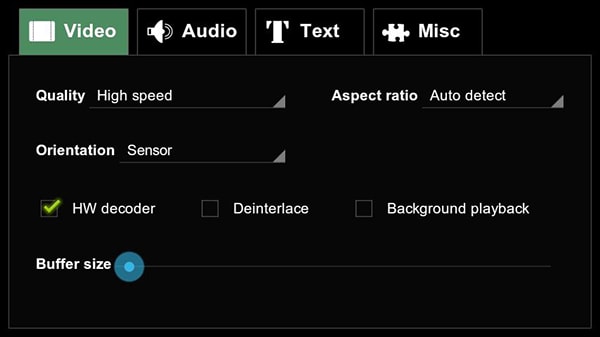 The player is used to play files of different formats. Online streamlining is possible. Online shows can be watched. HD videos are supported in this player. It saves time and disc space. Subtitle is automatically loaded. It supports srt, ass, ssa, sub,txt, utf, smi, rt,aqt, jss, js, utf8, utf-8.
Pros:
The software is easy to use.
It has excellent sound and image quality.
Cons:
Many advertisements are shown while using this software.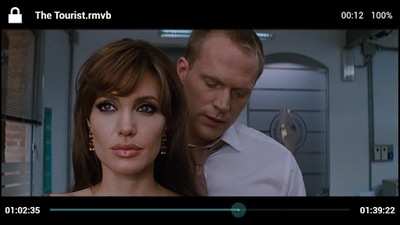 #8. Seaman Video Player
All formats are supported by this, such as AVI, DiVX, Xvid, MOV, MP4, RMVB, MKV, ASF, FLV Flash Video and many audio formats. It has highly optimized core video. It has already built in audio and video codecs. Damaged files can be played using this.
Pros:
It is easy to open media files on this.
Various types of video is supported in this.
Cons:
It's costly and it can't be saved. It doesn't support ASX. In this player files can't be played from folders.
It doesn't support ASX.
In this player files can't be played from folders.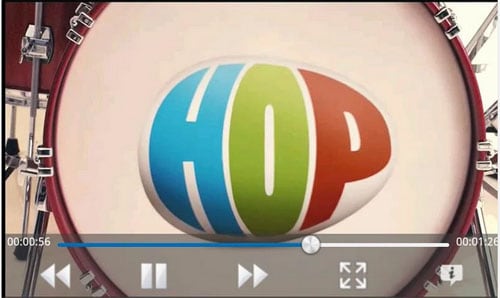 #9. Movie Player Vista
The player is easy to navigate. One can customize screen sizes in it. It supports many formats. And it can be used in any device.
Pros:
The player offers intuitive navigation.
One can even create a playlist in this, to view their videos later.
Cons:
It can't be uninstalled and reinstalled completely.
It offers no proper video streaming.
Many features of Window media player can't be accessed using this.