When speaking of multimedia formats, Flash files (SWF) have been responsible for paving the path for a more interactive web. And although open standards are becoming more and more popular, a lot of great content still lie within ".swf" objects that you can easily create from different formats. In this article, you will learn how to convert FLV to SWF with ease.
Part 1. How to Convert FLV to SWF
FLV is a different format, specifically intended for video streaming and playback that is usually found along SWF files. If you are looking for a way for you to convert FLV to SWF, there are many options available. If you want to give it a shot right away, you can try downloading the UniConverter, this easy to use and complete media converter works for Mac and Windows and has some of the most interesting features you could need while converting between file formats.
Get the Best FLV to SWF Video Converter:
Ultimate Media Toolkit: Provides easy solutions for Media files via Convert, Burn DVD, Download & simple Playback tools.
Preserves Original Quality: Convert the video codec with original data & converts it into any desired output format with intact video quality.
Efficient Editing Tools: Save time with essential editing tools such as Filter, Crop, Add Effects, Subtitle, Brightness, Merge, Trim etc.
Convert to Professional Encoding Formats: For more diverse Editing tools convert any video to professional editing tools like Final Cut Pro, Windows Movie Maker, iMovie, etc.
Watch Movies from DVD anywhere: Convert your favourite movies from DVD's & play them on TV, HDTV, Apple TV, iPad mini, iPhone, smartphones etc.
Compatible with macOS 10.15 Catalina, 10.14 Mojave, 10.13 High Sierra, 10.12 Sierra, 10.11 El Capitan, 10.10 Yosemite, 10.9 Mavericks, 10.8 Mountain Lion and 10.7 Lion.
3,981,454 people have downloaded it
Here is how you can easily convert FLV to SWF with iSkysoft
Step 1. Import the file
You need to import the file(s) to be converted. To do this, you can select the file(s) from your folders and drag all you want to convert into the application, or clicking on the "Load Media Files" button in the "File" menu.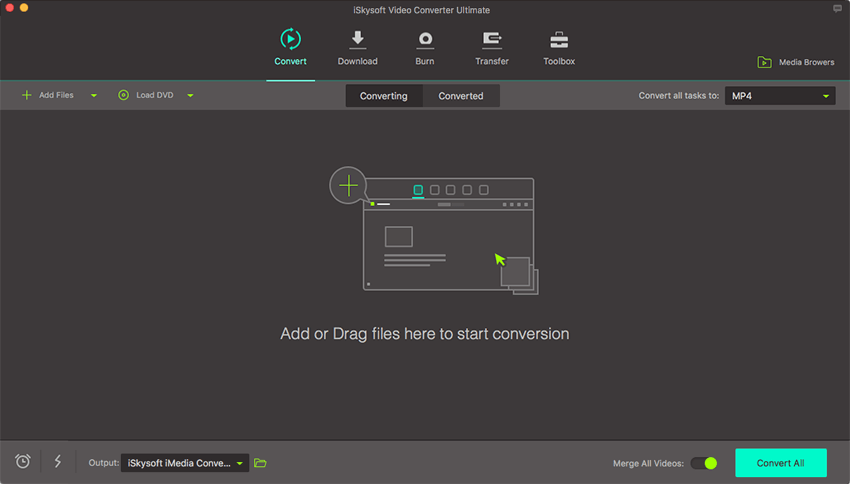 Step 2. Conversion format
After importing files, you need to select the format they will be converted into. To do this, go to the right side of the screen if you are using the Windows version, in "Output Format:", or at the bottom tab if you are on Mac. Make sure you select the Web option from Format and then select SWF. If you want to adjust other settings for the conversion for the selected format, you can do it by clicking the small "Settings" button next to it.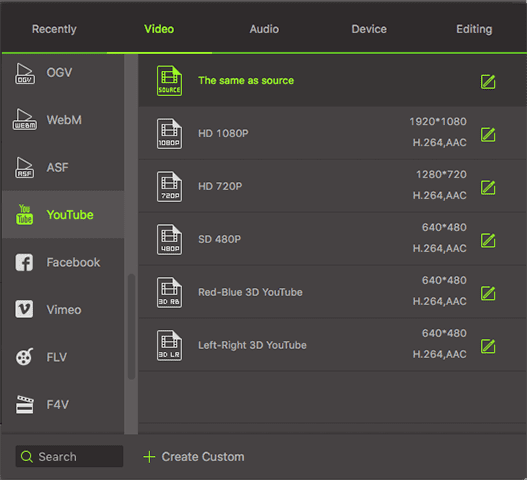 Step 3. Media Browser
You are almost finished now, but before getting into the conversion, you may want to check the Output Folder for your files, which is where your new, converted videos will be saved into. You can see it at the bottom of the application and you can edit its destination by clicking on the Other (...) option. Now you are good to go. Once you click on the Convert button at the bottom-right side of the application the conversion will start and you will have your videos ready in a moment.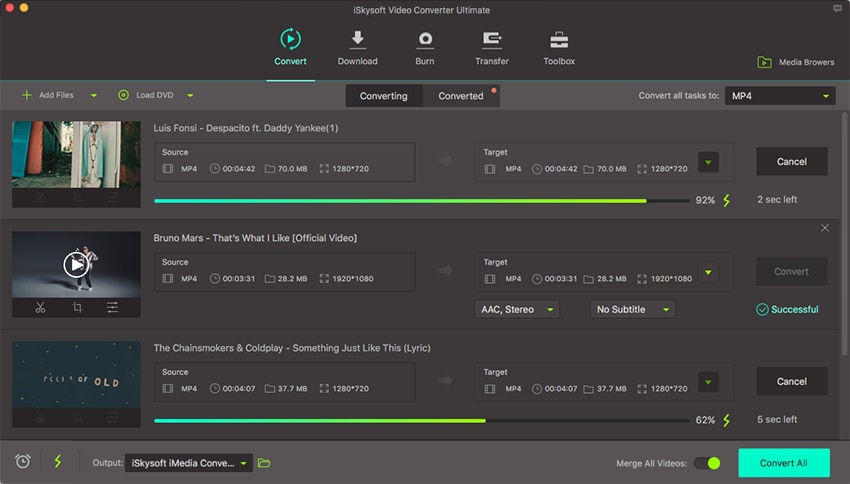 Quite and easy process right? The best part is that UniConverter lets you convert between almost any multimedia format you can imagine in an easy way, but without sacrificing any control, meaning that you can tweak the conversion settings and even create your own conversion profiles.
Now, if what you are trying to do is the opposite, convert SWF to FLV, you will be glad to know UniConverter works exactly the same way. In fact, you can go ahead and try opening any video or even music file and convert it into a complete different format. It is most likely UniConverter will handle it for you.
Part 2. Other FLV to SWF Converter You can Use
While other software may have cool options or easy set up as iSkysoft Video Converter, it is very difficult to find an applications that keeps a good balance between features without becoming either too complex or too basic. Here are some other options you can use for your conversion between FLV and SWF:
#1: SUPER
SUPER is one of the best contenders for video conversion in Windows. It can handle any conversion between video formats. However if you do not consider yourself very tech-savvy, you may want to stay away from it. SUPER is not an option for beginners, and even for advanced users, it can be a bit overwhelming to adjust every setting.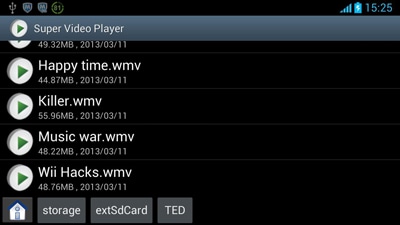 #2: FormatFactory
Another very known option for converting SWF to FLV or viceversa is FormatFactory. This program is available also for Windows users and has one of the largest format supports along with some pretty useful extras. But before you jump into it, keep in mind that this freeware option is ad supported, and will display advertisement from third party sponsors as you work on your conversions. Aside from that, FormatFactory is not exactly a pleasant experience, not because it is complicated, but if you think the looks matter, well it can really hurt your eyes.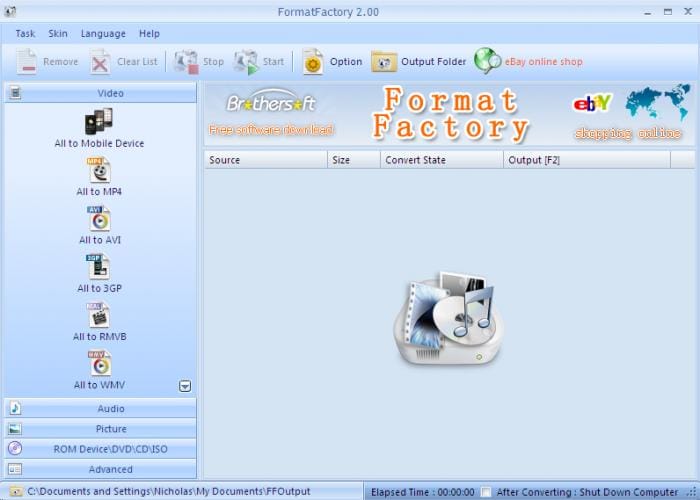 #3: Office-Converter.com
Before we finish, it is also worth mentioning that there are several online video converters that will help you convert between SWF and FLV. Office-Converter.com is one of these. It will let you upload or even link to several SWF files to convert simultaneously. Just cross your fingers for your files are less than 50 MB, since that is the limit for you to upload. Also be aware that you will not be able to adjust any settings for the conversion.

Tips: Difference Between SWF and FLV
Although they are usually tied together, SWF and FLV files are different. SWF files are Flash objects that can contain several types of multimedia from animations to video and interactive media, so you can think of it as the package that saves this media together.
FLV on the other hand stands for Flash Video and it refers strictly to this type of media, just video. FLV can be contained in SWF files that act as its package, so when you try to convert SWF into FLV what you are doing is really extracting the video part (the FLV) out of the SWF.
However, when using video converters, tools like iSkysoft Video Converter, can do nearly anything for you. So you can also try to do the opposite, converting FLV to SWF or anything else you can think of, it just depends on what you are trying to achieve and having the best software to make it.