When you visit some video sharing websites like YouTube or some personal sites, you can come across many awesome or funny videos in FLV format. Then you might save them on your Mac for playback offline. But if you continue to put them on your mobile phone like Hero, HTC Desire and BlackBerry etc. for entertainment on the go, you'll find these FLV files are inaccessible to mobile phone. In the case like this, you need to convert FLV to 3GP format for portable play.
Part 1: How to Convert FLV to 3GP on Mac
You need a Mac Video Converter to convert FLV to 3GP on Mac that is acceptable format for mobile phone. UniConverter is such a perfect tool that helps you to convert FLV to 3GP in a fast speed without any quality loss.
Get the Best FLV to 3GP Video Converter:
Versatile media converter – UniConverter can convert more than 150 types of audio and video formats, making it the most versatile media converter in the world.
Excellent speeds - UniConverter converts video and audio at speeds of 90X, thanks to the new revolutionary algorithm.
Lossless conversion - UniConverter will convert your videos and audio without any loss in quality. This is especially useful when you are converting high definition videos.
Built-in editor – you do not need an external video editor when you are working with UniConverter. Add subtitles, watermarks and other effects before converting your videos.
Save to several destinations – with UniConverter, you can send your output to mobile devices, game devices, DVD and a lot more. You can even upload the videos to the Internet.
Compatible with macOS 10.15 Catalina, 10.14 Mojave, 10.13 High Sierra, 10.12 Sierra, 10.11 El Capitan, 10.10 Yosemite, 10.9 Mavericks, 10.8 Mountain Lion and 10.7 Lion.
3,981,454 people have downloaded it
Step-by-step Guide to Convert FLV to 3GP with iSkysoft
Step 1. Import FLV files to Mac FLV to 3GP converter
This smart converter Mac provides you two different ways to import FLV files. You can choose any one.
1) Go to main menu > "Add Files" to load the FLV files you want to add.
2) Directly drag one or multiple FLV files to this program.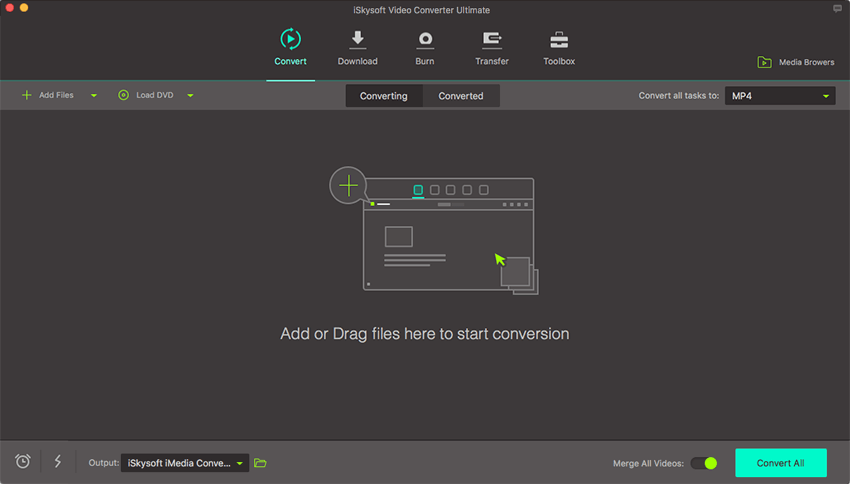 Step 2. Choose 3GP as the output format
In the Video category of format tray, select 3GP as the output format. If you have added multiple videos, all of them will be converted to 3GP format, respectively.
Note: You can also set some video parameters like video Resolution, Frame Rate, Bit Rate and Code etc. in the format list.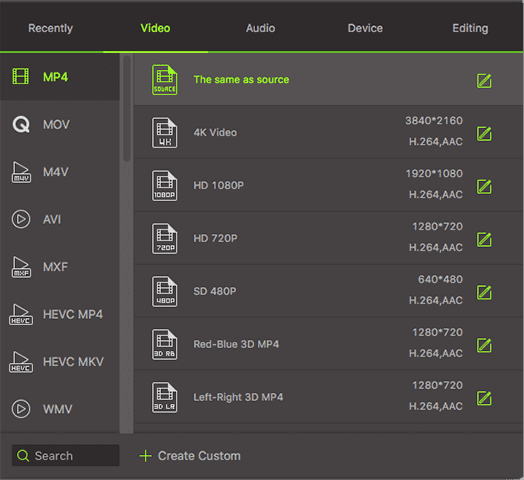 Step 3. Edit FLV videos (optional)
Edit your FLV files by using this app's editing function like splitting, sropping, rotation and video adjustments. If you want to combine several FLV videos into one 3GP file, you only need to enable the "Merge" option at the bottom of its interface.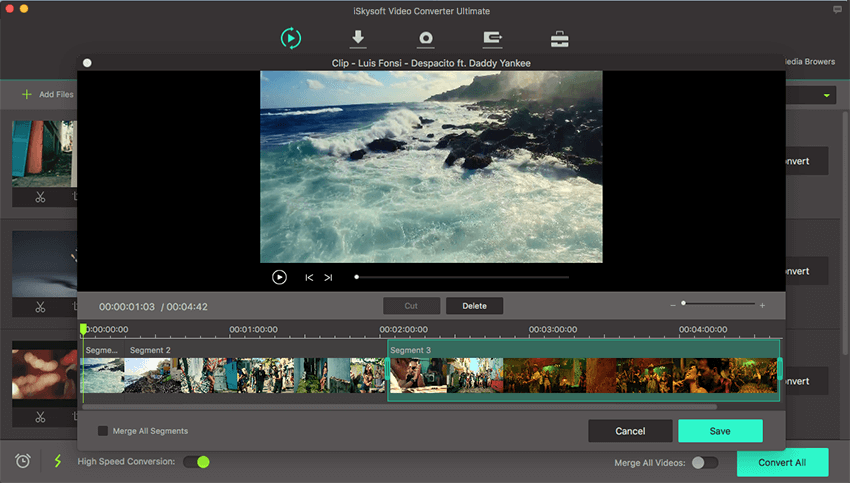 Step 4. Start FLV to 3GP Mac conversion
After everything is done, just hit "Convert" button to convert FLV to 3GP Mac. How long the conversion will take depends on the size and number of your files. Moreover, you can let it run in the background. When the conversion is finished, you can transfer these converted 3GP files to most of mobile phones.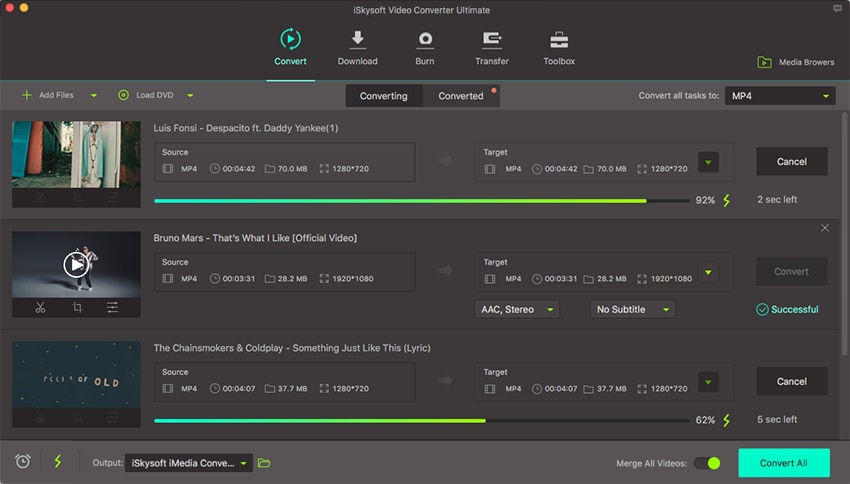 Part 2: Top 10 FLV to 3GP Online Converter
Only a few years ago, 3GP became one of the most important formats for multimedia, turning our mobile phones into media players that we could use to enjoy and create videos on them. Today it is still one of the most important video formats for mobile devices along with others. But just as 3GP rules in a mobile world, FLV does just the same on internet video. Many video sites like YouTube or Dailymotion have used FLV as the format for their videos. So if you have ever tried to save a YouTube video to watch later on your phone without need to be online, you chances are you already know FLV and 3GP and why it is important to have to right tools to convert between one and the other. These are some of the best of these tools that you can find online to make this conversion:
One of the best online converters available, simple, fast and somewhat powerful.
Pros: You can enter the URL from a internet video or upload a video of your own from your computer, after this you will be able to select the quality and format of the final video and some other tweaks.
Cons: The conversion of local files actually is performed by a different service, with an upload limit. But whatever the case is, downloading the final converted 3GP video takes a while, probably due to the site's capacity.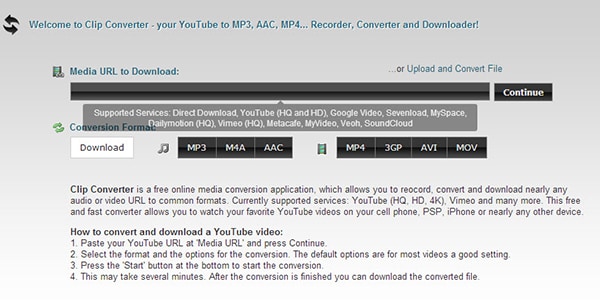 Another service to convert from the internet or from your computer, however with this you will not depend on any other services.
Pros: This is one of the services the accepts uploading big files to be converted, up to 250 MB per video.
Cons: Conversion setup is limited to choosing which format will the final video be, so there is no change for you to adjust anything.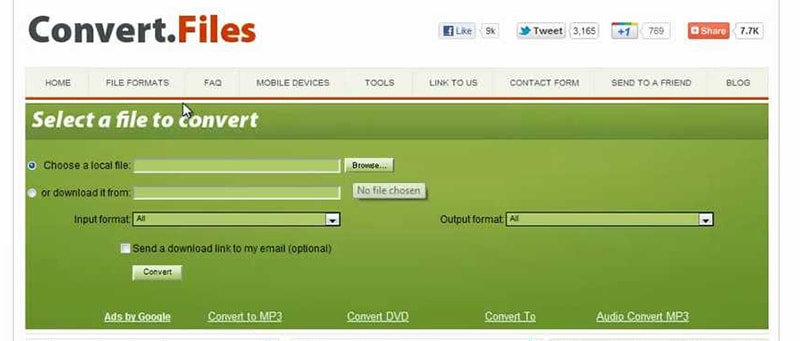 One of the most known and recommended services for format conversion, its simplicity and reliability maakes Zamzar a great choice.
Pros: Its simple interface will let you upload a video or paste a link to it, select the format destination, enter your email and start the process. That is all, after four steps you will receive the converted file in your mail inbox.
Cons: Zamzar allows 100 MB per file as you try to upload it from your computer, which is not really that bad for an online converter, but can be very limited at times.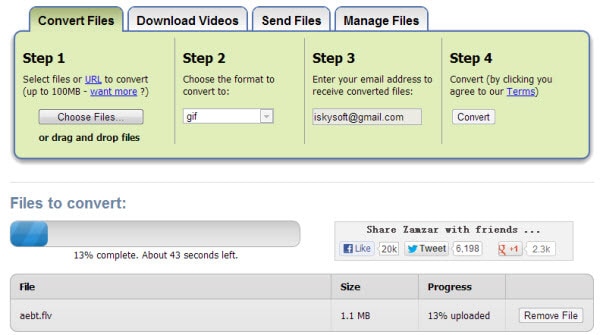 #4. Bender Converter
Easy, good-looking and complete, this online service will allow to convert FLV to 3GP in three simple steps.
Pros: More than just a nice interface, you will also find the ability to extract audio and even sets of images out of your FLV videos. It also provides presets for different devices so you do not have to worry about formats, other than 3GP.
Cons: No capability to convert FLV videos embedded on the web. If you want to use this converter, you must upload a copy of the video from your computer, which will require you to use an additional service.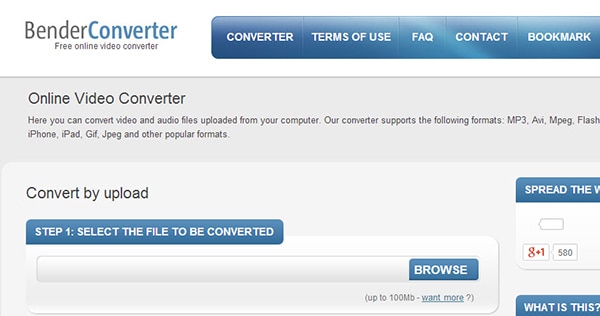 This is a great tool that will get you out of almost any trouble when it comes to conversion, and it also does not look bad at all.
Pros: Converting multiple files at a time is a feature that is hard to find among online converters, however, Office Converter is capable of batch conversion from URL or files in your computer.
Cons: The file upload supports only 50 MB videos, which will be a major problem by today's standards.

This service is an absolute toolbox when it comes to file conversion, with one of the most complete format libraries available.
Pros: Again, you can convert from URL or file in your computer (up to 100 MB), or you can also link your DropBox account. After this, you will be able to select the final resolution for the video, its bitrate, edit its length or even add some effects.
Cons: The many options this converter gives you may not allow it to be the best-looking. But if you are not one to care about the looks, it will work for you.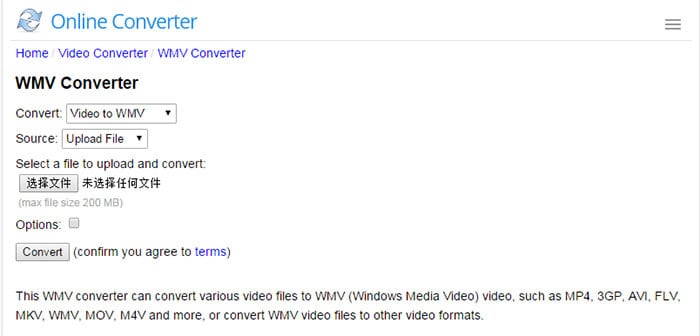 By far, the application for online conversion with the best look. Its clean and beautiful interface will let you get the work done.
Pros: Upload your video files, insert an URL or connect it to your DropBox, Google Drive or OneDrive (SkyDrive) from Microsoft, this service can handle them all. After this you can select your video format for destination, extract audio or even select from one of the device presets and customize the resolution for the final video.
Cons: Even being one of the most complete and better-looking applications, editing and preferences fall short next to desktop software.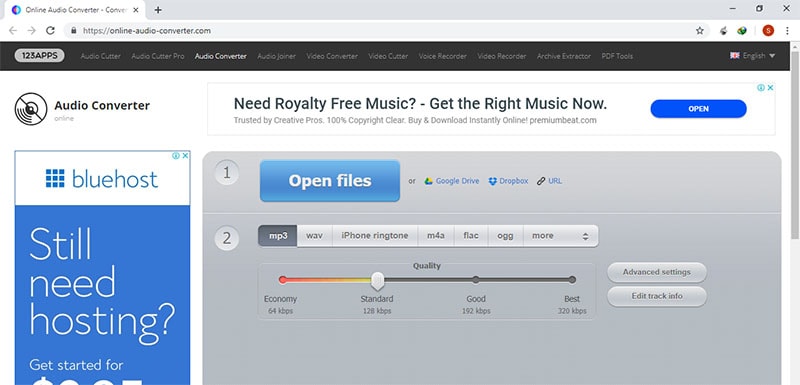 Probably the ugly duckling of the story, while it does not have a terrific appearance it is certainly one of the easiest ways to convert FLV to 3GP online.
Pros: You can download and convert videos from most popular websites into major video formats or upload and convert the ones on your computer.
Cons: Again, this is a very limited service, allowing you to upload files only as big as 40 MB, then there is nothing much you can do. No settings or options available.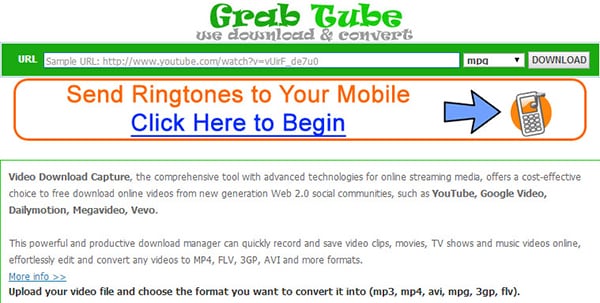 A sober flow through four easy steps is all this online converter needs to help you turning FLV into 3GP.
Pros: Besides converting from FLV into 3GP you can also adjust the quality of the conversion and resolution size.
Cons: It only supports conversion from files you upload from your computer, meaning a little more time uploading and then downloading the resulting video.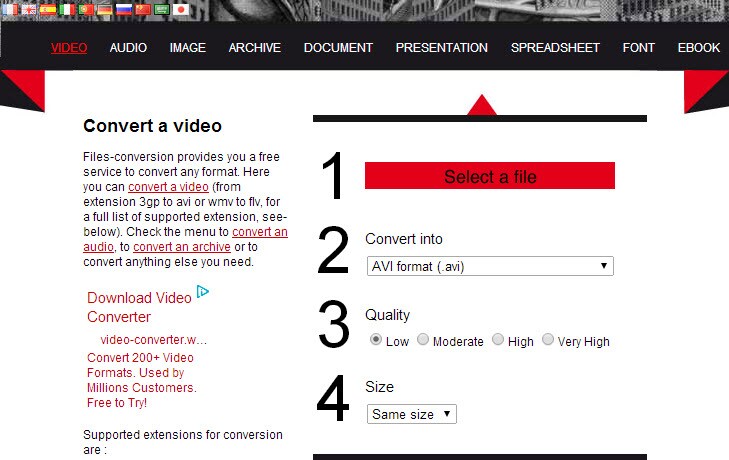 #10. FLV to 3GP Convert
While having a name that you will probably not forget, this video conversion service is as simple as it gets.
Pros: Just select the video from your computer or paste its web address and click on 'OK'. Really that is all you need to do.
Cons: Simplicity comes at a price sometimes and you can really notice that with this service. Absolutely no options for you other than downloading the converted file.