It feels bad when you cannot share that video file you have downloaded from the online video sharing sites. You may also want the files to play on various devices. However, not to worry, with the right converter, you can convert FLV to M4V, with minimum effort. It is a short procedure, with fewer technicalities and the results are amazing. You will be able to view your files in Apple products such as iTunes, iPhone, iPad, iMovie, Quicktime and the like.
Best Way to Convert FLV to M4V on Mac
UniConverter is the best solution for converting FLV files to M4V. It has excellent features and capabilities to make this happen. First, you are treated to an appealing display and a simple user interface. It is also about 90 times faster than any other FLV converter online. The converter is also capable of converting FLV files into different formats including the M4V. You can also load as many files as possible for conversion. With the high speed and the performance, you can expect nothing but great results. This is why, UniConverter, is the best converter for FLV to M4V conversion.
Step-by-step Guide on How to Convert FLV to M4V on Mac (macOS 10.7 Lion to 10.15 Catalina)
Step 1. Upload FLV files
Upload all the files you want converted to M4V format. You first locate them and drag/drop them into the program window. UniConverter allows you to convert as many files as possible.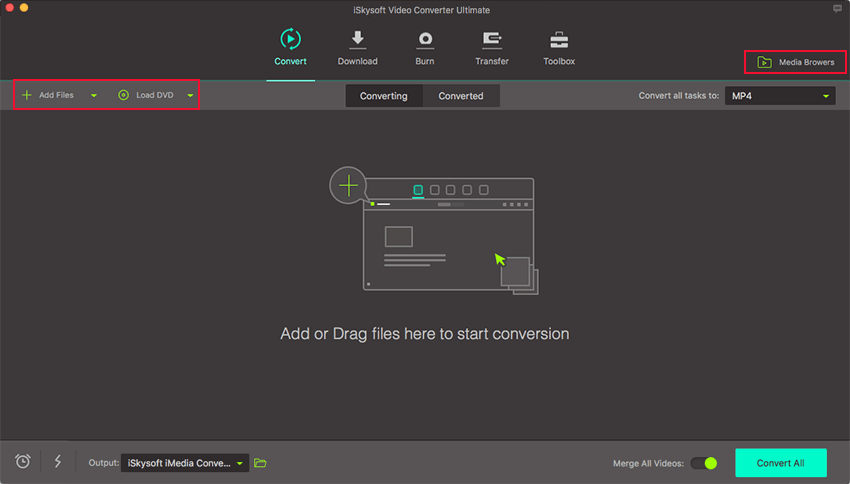 Step 2. Select the M4V format
The converter is capable of converting files into many formats including M4V. Here you need to set "M4V" as the output format.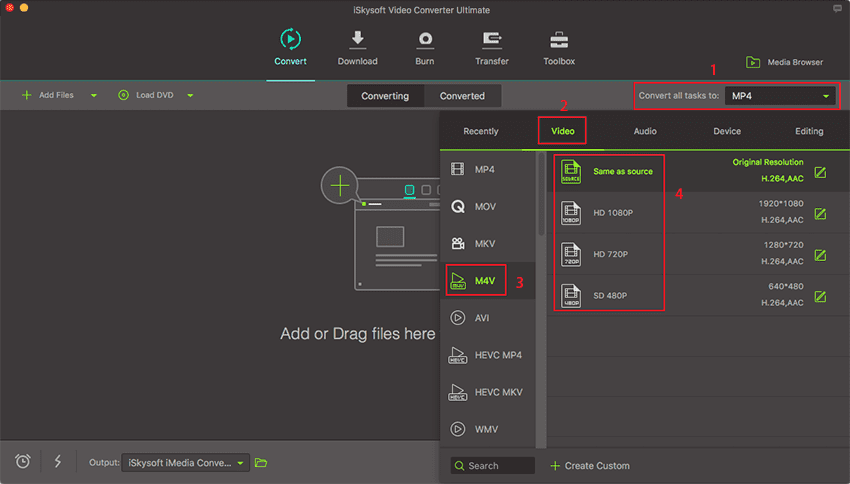 Step 3. Ready to Convert
Click on the "Convert" - It will commence the process of conversion immediately.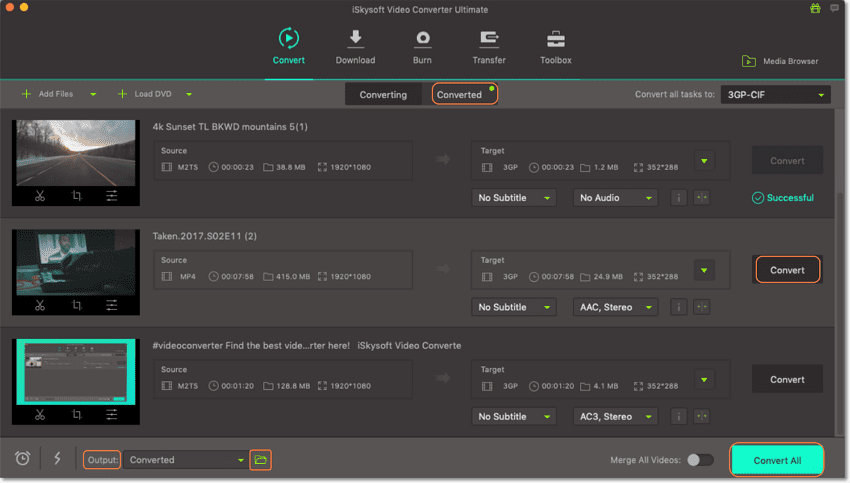 Optional: Online Tool to Convert FLV to M4V
If you want to convert FLV videos to M4V without installing a desktop software program, just try this free online FLV to M4V converter below: