The race for video formats is an ongoing battle that involves different types of media and devices, and probably the reason why there are so many formats running is because each one of them has been created with a different purpose. Some formats are extremely popular on certain devices; on internet for example FLV is probably the most known and used. However, among the most recent efforts to develop something that can be considered universal, MKV (the Matroska Container) has reached an increasing popularity. And while its ideal is to be supported across every single device and protocol, you can still convert from and into this format from others like FLV, AVI or MPG through video converters.
Part 1: How to Convert Video Formats Between FLV and MKV
UniConverter knows no limitations. Certainly the word "Converter" on its name does not give justice to the extent of its awesomeness. There is no need to download several applications, one for each task, with this one you have it all in one, in fact, you have more than you would ever expect. Your videos can be converted and edited to create new pieces that improve the original one by a thousand times.
Get the Best MKV to FLV Video Converter:
Rich-with Amazing Features: Amazing tool for video conversions with original picture & sound quality.
Fast Performance: New updates like GPU Acceleration technology boosts the speed & performance of Video Conversions.
Large SELECTION of Output Devices: Supports Apple Devices, Samsung devices, latest Motorola devices, HTC & OTHER Gaming Systems.
Download & Convert: Download any video with its URL & simply convert them to your device supported format.
Smart Media Player: In-Built Media player which is simple & elegant to stram any audio or video files.
Conversion for Professional Editors: Encode any Movie or Music Files into ProRes LT, ProRes, ProRes HQ, ProRes Proxy, Final Cut Pro, etc.
Rip Audio from Video: Extract your favourite songs from any movie or video and convert them to Audio format like MP3, WAV, and MP4 etc.
Step-by-step Guide to Process Conversion Between FLV and MKV
Step 1. Import FLV/MKV files
There are two ways to add your files to iSkysoft Video Converter. You can go to the main interface and choose "Add Files", or you can open a different window and drag all the files to the converter. Both of them are equally easy to perform. Either way, files might end up disorganized but that is not a problem, you can drag them up or down to place them in the order you prefer.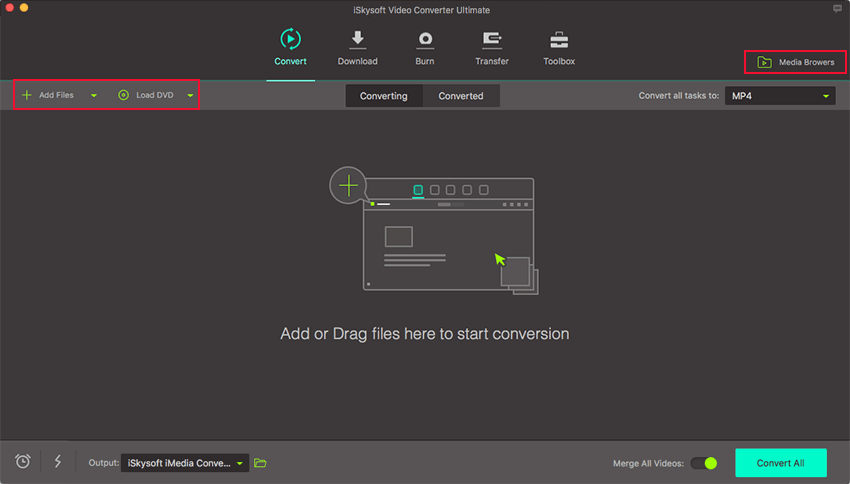 Step 2. Choose FLV or MKV as an output format
The second thing you must do is choose the output format. To do this you need to go to "Output Format" and then go to the Video section. There you will find the option for MKV or FLV. If you want to change or improve anything about your upcoming video then this is when you do it, all you have to do is go to the "Edit" button and enjoy all the amazing options that iSkysoft Video Converter has for you.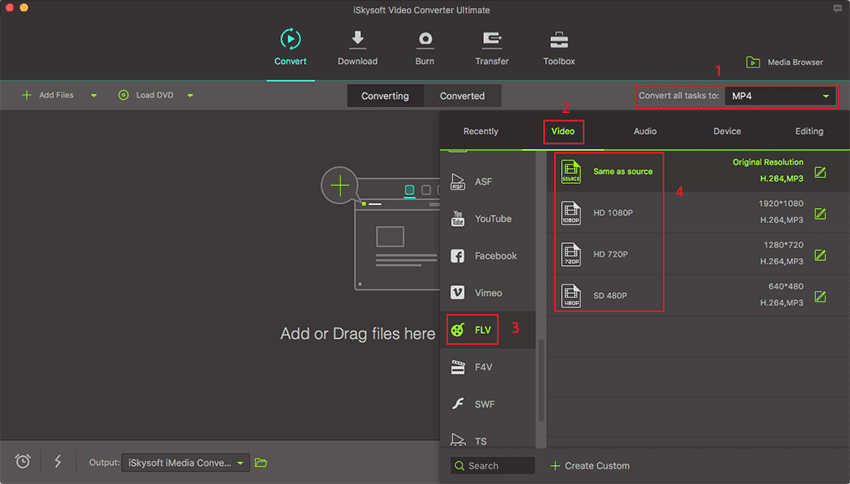 Step 3. Start Converting FLV to MKV or from MKV to FLV
Finally, you just click on "Convert" and go have some rest or spend that time doing some other stuff you have to do. The conversion will start immediately and you will not need to worry about anything else because it will work for you and also, you will be notified when it finishes so that you can take a break by enjoying your converted videos.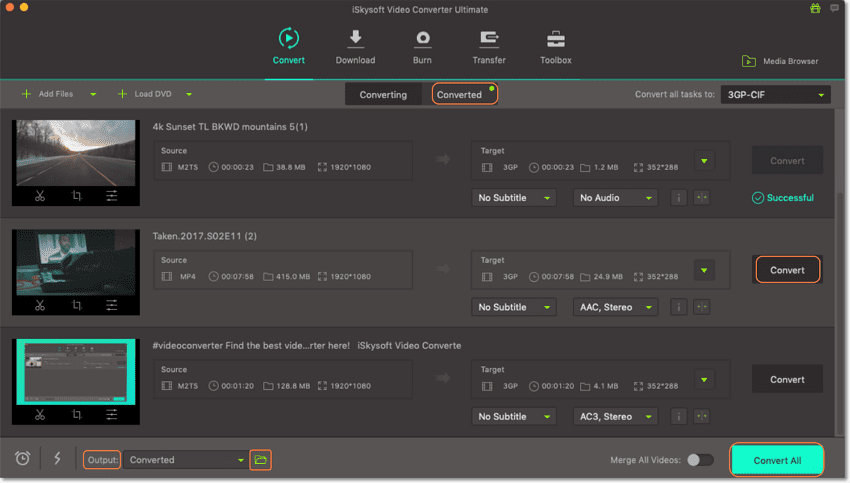 Part 2: Top 10 Online FLV to MKV/MKV to FLV Converter
One of the main limitations of online converters is the poor amount of video formats they support, but this is not that case. This online free converter not only offers a great amount of both input and output formats. Its interface is so simple that the process turns out so easy that almost anyone could use it without much complications.
Pros:
Conversion speeds are impressively fast, especially for an online converter.
Cons:
You can only convert files that are saved on your computer, there is no option to paste URL address in order to convert files that are on different websites. Also, if you want to be able to edit your video you must first download the desktop version.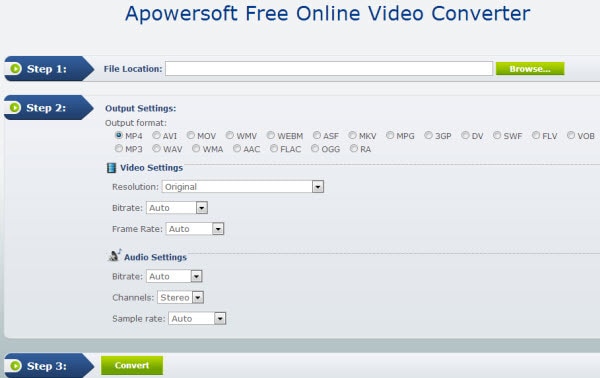 #2. Convert.Files
If simplicity had a face, it would be this website. It is so shallow that it definitely leaves no room for distraction. If by any chance you do not how to do the conversion, you can scroll down and find at the bottom of the site the explanation in one plain line.
Pros:
It can be any easier or simpler than that. The website is so clear that you will easily know what you have to do in order to get your files converted. Also, they have a large list of supported formats. In addition to this, you can enter your e-mail and when the conversion is done you will get a notification with the link of your converted files.
Cons:
It is also as boring as it gets and there is no option for video editing, not even to improve the quality of your videos.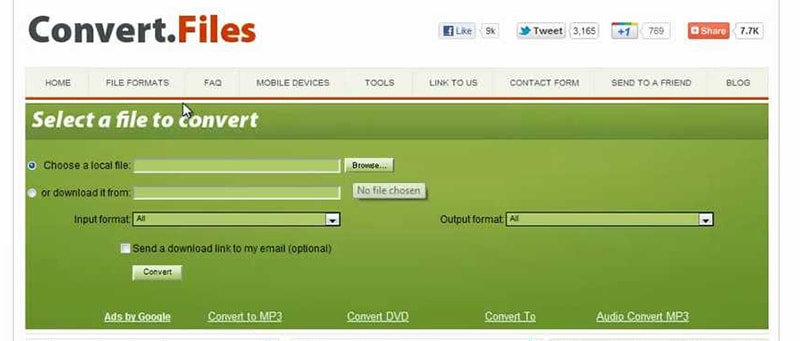 This is probably the online converter with the best reputation on the internet. Its interface is well organized and clear. It shows the process as 4 easy steps and if there is the case where users are dubious about which format to choose, they will find some extra information about it at the bottom of the site.
Pros:
There is no registration needed and there is also no need to install anything.
Cons:
Files can only be up to 100MB and conversion time is a little slower than other online converters.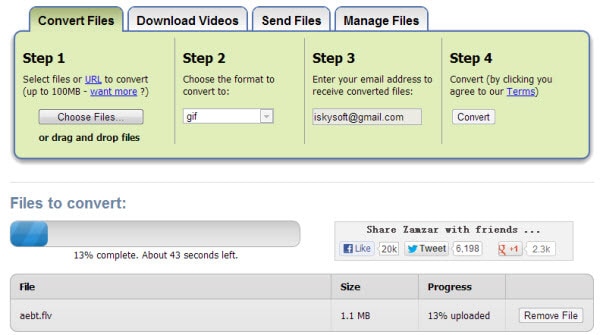 Very good looking site. It makes sure to briefly tell users how to use the online converter in case they are not very familiar with how this works.
Pros:
It is properly organized and unlike many online converters, this one actually offers some extra options for you to change the specifications of your video, you can change the resolution, frame rate, quality, among others.
Cons:
You have to type in your e-mail address or log in with your Facebook account, otherwise you will not be able to convert your files.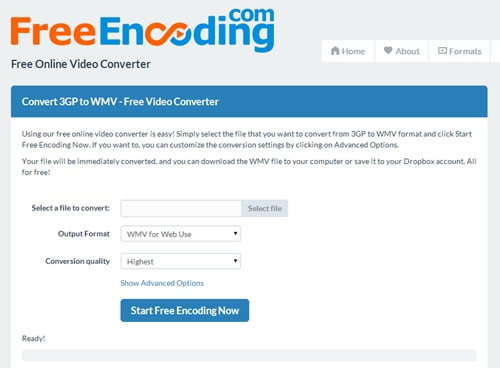 If you are fond of Windows interfaces then you will probably like this one too. Although it is a colorful interface, it is still not tiring to your sight or distracting. Color choice was wise and absolutely not redundant.
Pros:
It has a wide range of formats to work with and its interface is user friendly. Also, you have a lot of options to play with before proceeding with the conversion.
Cons:
Once again, you need to register before actually being able to convert otherwise you will not be able to convert anything.

With just three short steps, this online converter tries to compete against the great ones. This website allows choosing a video from your computer or pasting a web address and allows the conversion of many different types of files.
Pros:
The amount of formats it supports is unbelievable, not only for videos but for many other types of files. Also, it is optional for you to enter your e-mail to get the link of your converted file.
Cons:
There is no option to change the preferences of your video. Converting a file is pretty much as far as you can go.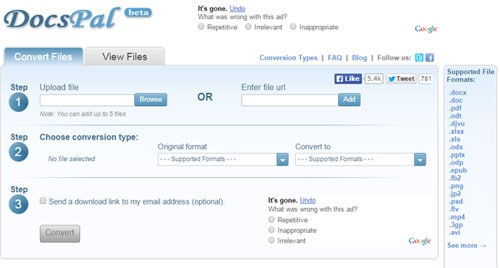 This is a very appealing online converter with some options that integrate current online storage services, making it one step easier to input the original files or save your converted videos.
Pros:
Great interface, possibility to connect to DropBox or Google Drive and a whole lots of video formats to choose from or into, and batch conversion.
Cons:
Although the service is in beta, it has a great performance, however some serious limitations are imposed for free users, as 100 MB file limit for upload or 10 minutes of maximum conversion file.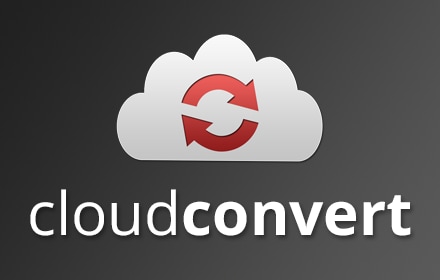 Despite its general interface is not as good-looking as other examples, this converter also offer a wide availability of formats and some basic set up.
Pros:
Optional settings are a huge miss in most application but not on this. You can adjust several setting from video screen size to frame rate, and even select time intervals to cut it down.
Cons:
Again, the upload limit is there 100 MB.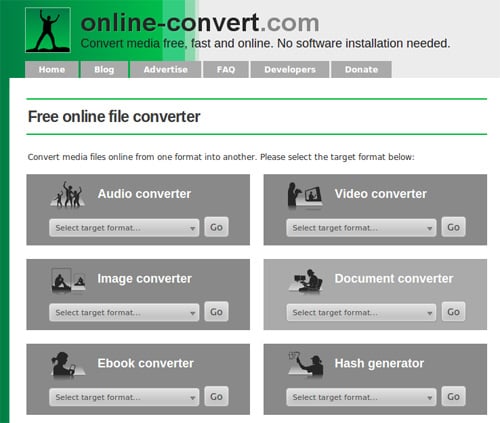 Again, an online converter with terrific looks and also support to online storage services. You can even paste an URL from a YouTube video or similar services and it will get the job done.
Pros:
Great interface and the possibility to adjust video resolution. You converted files can be accessed from DropBox, Google Drive and Microsoft's OneDrive.
Cons:
Unfortunately, you can use this tool to convert from MKV into FLV, but not the other way around, so you can download videos from the internet, but then will need another tool to convert them to MKV.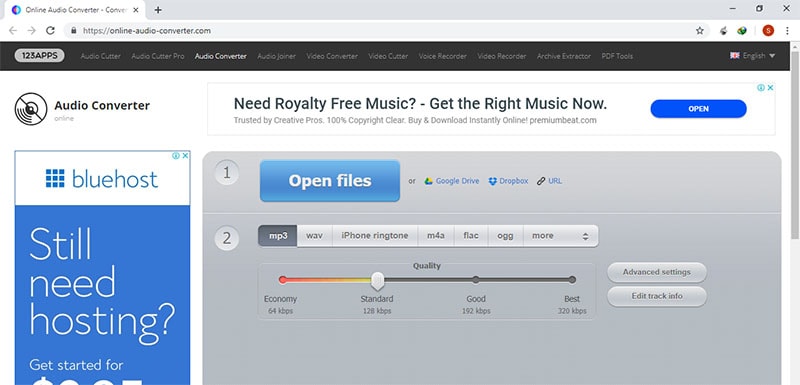 A simple step-by-step converter with a few tweaks available. This page will not even bother you with things you will not need, just enjoy the trendy artwork and convert.
Pros:
Step-by-step conversion process with a simple interface. You can also select the video quality and the screen size of it.
Cons:
It only supports uploading MKV files from your computer to convert into FLV and it does not support conversion into MKV, so there is that.

Tips: Difference between FLV and MKV
FLV and MKV are two very different video formats. FLV (Flash Video) files can usually be found embedded in SWF (Small Web Format) files, and as you could have guess already are mostly used by online sites to store theirs videos. This is due to FLV capability to compress video to be broadcasted through the internet, understanding that there might be significant loss in video quality.
Outside of the internet, FLV files are not really that universal. Mobile devices and many media players will opt for different types of formats, and even internet sites are adopting new standards that are leaving FLV a little behind. MKV is intended to be one of these standards and while it is still showing off its attributes to become the most widely-used and open format, there are many devices and media players that strongly support it. Being part of a more open project, MKV possibilities as a format are expected to grow, implementing better compression techniques that hopefully will make it also a good format to broadcast video with great quality, little loss while keeping it lightweight for our connections.
So as promising MKV may look about quality and support, it still has a long way to run to beat FLV popularity on the internet with its lightweight and good quality video properties.