When you visit some video sharing websites like YouTube or some personal sites, you can come across many awesome or funny videos in FLV format. Then you might save them on your Mac for playback offline. But if you continue to put them on your mobile phone like Hero, HTC Desire and BlackBerry etc. for entertainment on the go, you'll find these FLV files are inaccessible to mobile phone. In the case like this, you need to convert FLV to 3GP format for portable play.
Part 1: How to Convert FLV to MPEG on Mac
Finding a great tool for Mac is not an easy task. UniConverter has been developed for those Mac users that just cannot seem to get the best. With a wide range of video formats, you can be sure it will take care of all your videos and convert them into the format that suits your needs best. Video conversion is not your only need? Worry no more, iSkysoft Video Converter also support audio files so you can also turn that awesome conference you found on YouTube to an MP3 file you can listen to later on while you are stuck on that traffic jam.
Trimming, cropping, adding special effects, changing bitrate or frame rate, adding subtitles, these are just a few of the many things you can do with your videos if you use UniConverter. You no longer have to settle for a quick conversion, you can now step it up a bit and bring out the awesomeness from your beloved videos.
Get the Best FLV to MPEG Video Converter:
Suite any Video Format: FLV, MPEG, MP4, ASF, WMV, MOV, M4V, MPEG-2, MOV, AVI, DivX, DV, MKV, MPEG-1, 3GP, etc.
Batch Conversion of Media Files: Multiple media files such as movies, songs and videos could be combined & converted as one video format.
Basic & Essential Editing Tools: Change video settings with essential editing tools such as Trim, Add Metadata, Add Subtitle, Special Effects, Adjust Volume etc.
DVD Usage: Convert videos into DVD disks, backup or burn DVD's.
Download Videos: UniConverter can help download online videos from 1,000+ popular sites.
Compatible with macOS 10.15 Catalina, 10.14 Mojave, 10.13 High Sierra, 10.12 Sierra, 10.11 El Capitan, 10.10 Yosemite, 10.9 Mavericks, 10.8 Mountain Lion and 10.7 Lion.
3,981,454 people have downloaded it
Step-by-step Guide to Convert FLV to MPEG/MPG with iSkysoft
Step 1. Load FLV files to the program
At first, you can go to "File" > "Load Media Files" to import your FLV files to the program. Alternatively, just drag and drop your FLV videos to this FLV to MPEG converter with ease.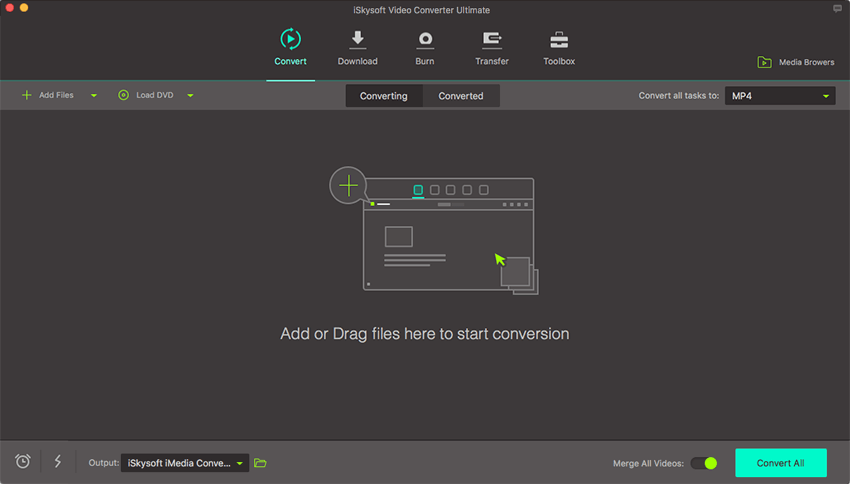 Step 2. Choose MPEG as an output format
MPEG stands for a set of standards which is set for audio and video compression and transmission. MP4, i.e. MPEG-4 Part 14, is one of standards. Go to the "Video" category in the format tray and select "MPEG-1", "MPEG-2" or "MP4" as output format.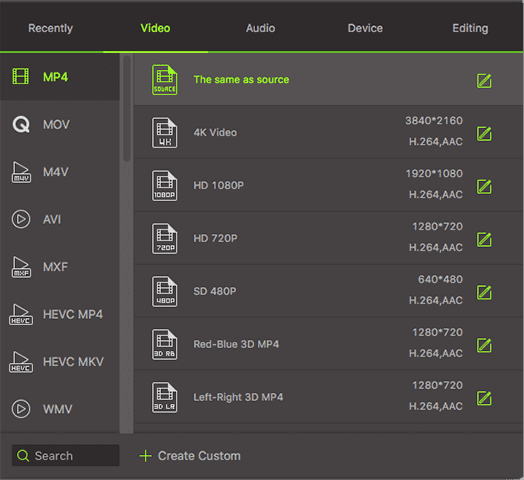 Step 3. Start Converting FLV to MPEG/MPG
Press the "Convert" button to let this smart Video Converter Mac to do the rest for you! This Mac converter is specifically designed for Mac OS users, including macOS 10.7 Lion, macOS 10.8 Mountain Lion, macOS 10.9 Mavericks, macOS 10.10 Yosemite, macOS 10.11 El Capitan, macOS 10.12 Sierra and macOS 10.13 High Sierra, on iMac, Mac Pro, MacBook, MacBook Pro, MacBook Air, etc.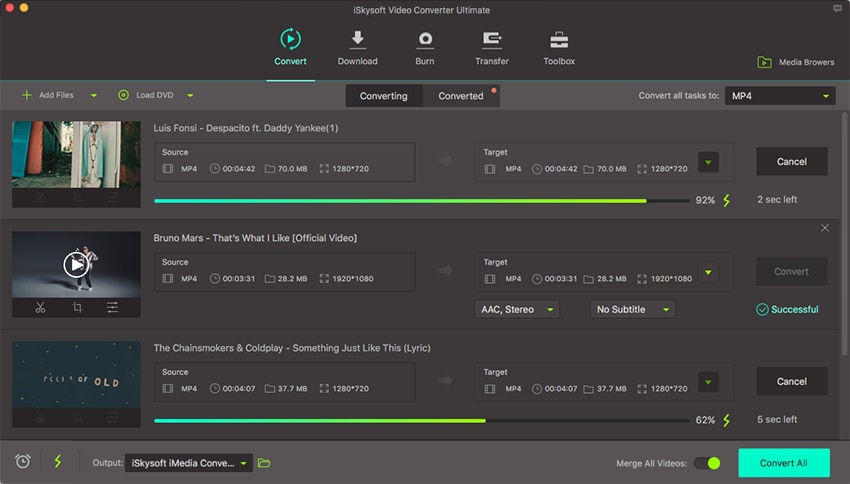 Part 2: Top 9 Free FLV to MPEG Converter
Most online converters work with a three step conversion process. This one is not the exception. In just a few minutes you can get your videos converted and ready to download, but the limit for file size is 100MB and if you want more then you need to download the desktop version.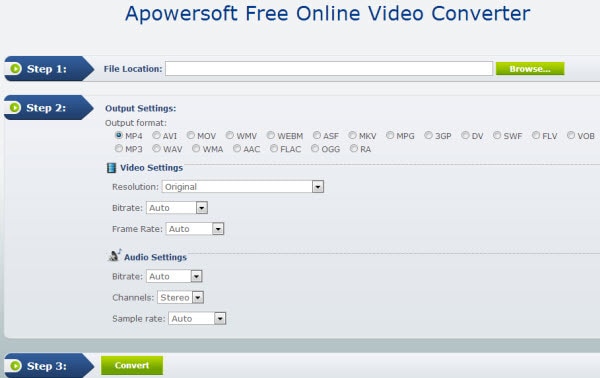 With childish looks, this online converter can be useful if you need to convert a FLV video to MPEG and you just do not have any time to download any software. But it has its limitations. First, there is not much to choose from, video formats are very few and the files can only be up to 40MB. Output formats are just as limited and you need to forget about improving quality or making the video a little brighter because it is not allowed, converting is about as far as you can go.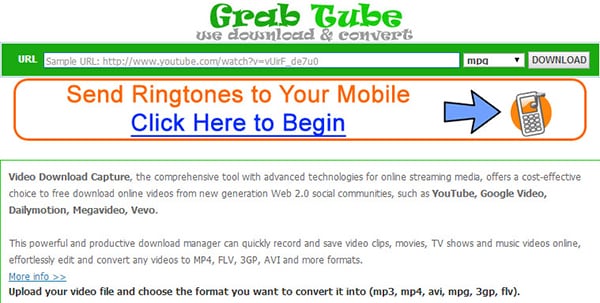 This is a really pleasant website to visit. It has a nice interface with the right amount of information, everything is right there at first sight and the color combination is very appropriate. It converts files in just a few seconds and then you get the download link. It would be a lot better if there was an option to type in the e-mail and then receive the link there, though.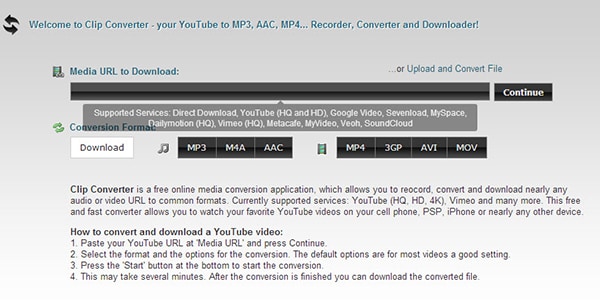 File size may not be an issue for some users but when it is limited it surely takes a huge toll on most online converters and this is a great example of it. With Cellsea Converter you cannot go any bigger than 25MB, larger files are not supported. This online converter could easily be the one with the least amount of information on its interface, which makes it perfect for users because they will not waste time trying to find where to begin, yet its file size limitations and the few formats it supports make it one of the worst options.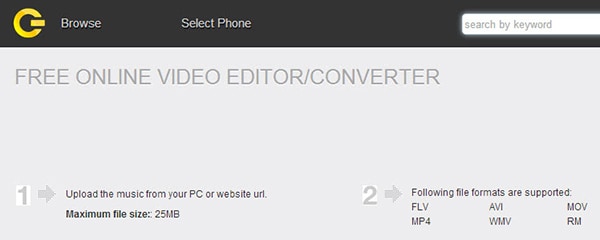 If you are struggling with finding an online converter for videos that are on the internet then you should try this one. It is easy to use and works properly, however, if you happen to have an FLV file on your computer and that is the one you need to convert then you need to look somewhere else because IXConverter does not have an option to upload videos for conversion. Also, there are not many options for output formats so you will have to download the desktop version instead.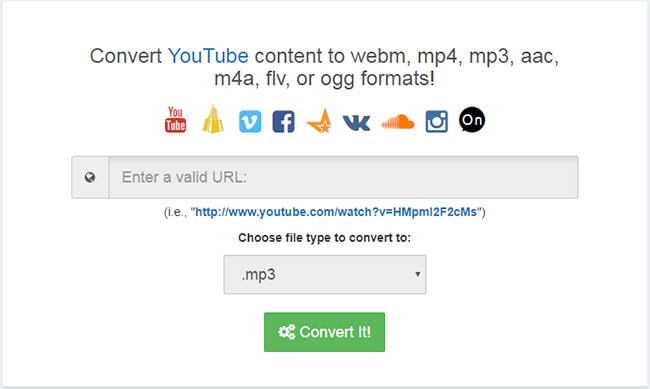 This is an online converter with a very good reputation. There is nothing you need to install or download to your computer so you can do it pretty much anywhere. The website is both simple and boring but you will not get confused or find it difficult to use. Its main limitation is that since it is an online converter, you can only convert files that are up to 100MB so, this is not a good call if you were trying to convert a movie from YouTube and save it to your computer.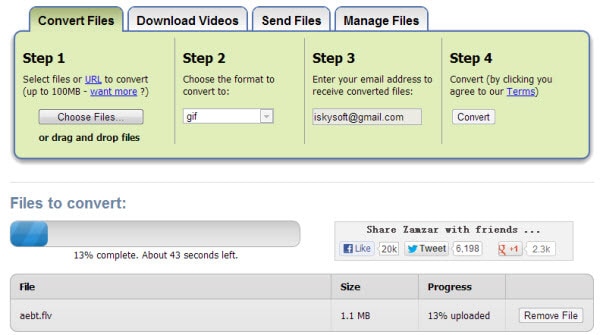 Talking about simple online converters, this one is as simple as it could get. With no further ado, it gives you right away the blank space where you can paste the link of the video you want to convert and also the options for output format. It is so limited that you only have one option per type of format, for example, if you choose audio, your output format will be MP3 by default. In this case, you will need to choose Windows and it will convert your FLV immediately to MPEG. It might be really easy to use but it is certainly one of the most limited options.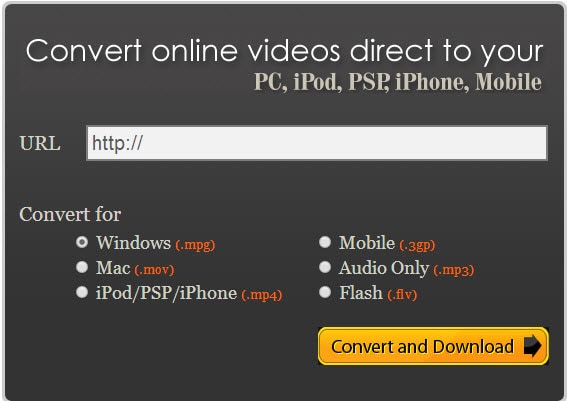 This website shows at first sight the easy three steps it takes to convert a video file and there is no need to look harder to find the option for YouTube videos because they made sure it could be easily found. Also, you will find the most used video formats right there, so you will not have to get confused by tons of different formats. There is no chance of changing anything about the videos, with this website you can only stick to file converting.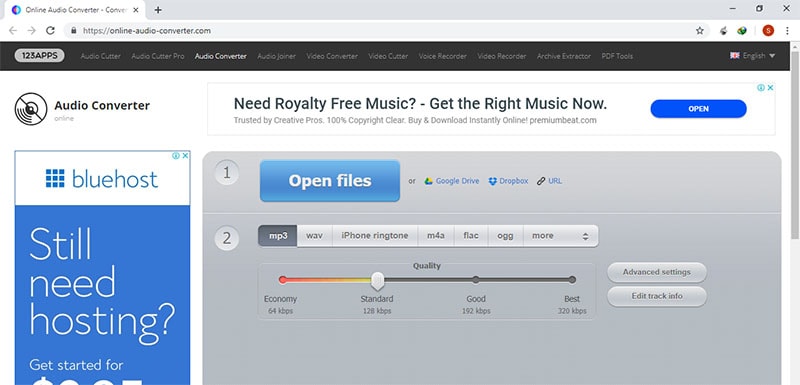 One of the best looking interfaces on online converters. Files Conversion makes it easy to convert any video as long as you have it saved on your computer. So, if you were trying to convert a file that is on YouTube, you need to download it first and then upload it again with this converter. This is really not a good option because you will waste a lot of time doing all the work twice.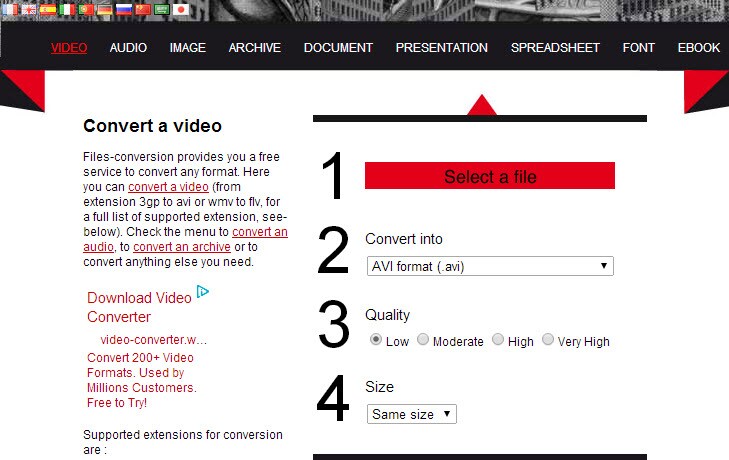 5 Tips you need to know about MPEG
1. FLV may have been the most used video format for online sharing for a long time but as technology and devices evolved, MPEG files turned out to have better quality than FLV keeping mobile capability. So currently you have formats like MP4, that use MPEG compression, but can be easily shared on the web or between mobile devices.
2. Although it was used mainly for online sharing, an extra plugins were always required to play FLV files. MPEG files on the other hand continue to gain popularity and are well supported on a great variety of platforms and devices.
3. If you have any FLV videos you will most likely end up converting them to a different video format, basically because users must have installed Flash Player installed in order to play them and every day we less and less devices using Flash.
4. FLV works great online mainly because it provides a great quality as well as it gives great download speeds and great streaming results, but it will always depend heavily on the quality of the video itself, including frames per second or bit rate.
5. Both FLV and MPEG can hold audio and video but subtitles cannot be added by default on either one of them. However, you can embed audio into any of these formats by using software as we have seen so far.