Enhance Your Recording Experience-UniConverter
Help you show a gaming session, make tutorial video with customized settings.
Record screen, audio and webcam simultaneously.
Help you record a screen while working on another screen.
Useful record timer to help you set the start and stop time.
Convert, compress, and edit the recorded videos.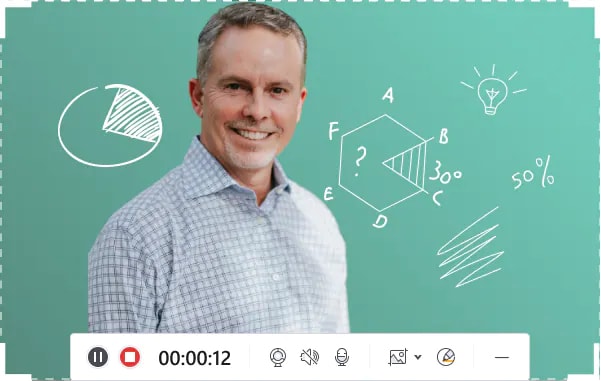 You need to capture your desktop screen for many purposes, like any YouTube video, online class, presentation, or other tasks. Overall, screen capturing is not a tedious task it's a fun activity. For the past few years, screen capturing software's been in huge demand.
There are many screens capturing software available online. Still, there is a problem that many of these software's will show their logo or watermark when your record screen and share this video with anyone or you upload it on any forum. We share a list of screen recorders with no watermark; these software can help you record screens without any watermark.
UniConverter
UniConverter (previously known as Video Converter Ultimate) is a no watermark screen recorder. UniConvertor offers different video formats (.mkv, .avi, .mpeg, .mov, .mp4, and more) and video resolutions, and if you have to do video editing tasks, a tool like this will probably come in handy. UniConverter also has outstanding features, such as video downloading and editing. Uniconvertor gives much more than the possibility of converting videos among more than 100 formats. It also allows editing them (not in-depth), downloading videos from even platforms such as YouTube, or preparing them for recording on DVD / BR.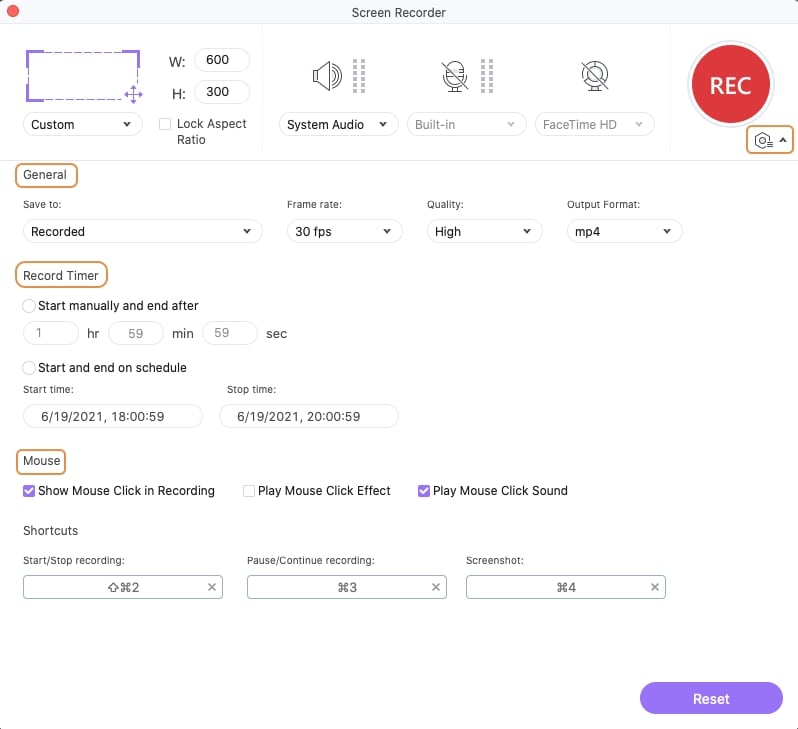 Pros
It has a picture-in-picture feature
It can help you record screen and audio simultaneously
It's super-fast with GPU utilizing capabilities
It offers other features like trimming, adding subs and effects in videos.
Has/Supports almost all types and formats you require.
Cons
It is not supported on mobile devices.
Wondershare UniConverter 13 - A Complete Meida Toolbox
5,481,435 people have downloaded it.
UniConverter supports many formats and handles conversion equally, ensuring that high quality is delisered at all times.
During the conversion process, you may add multiple files since the program does batch conversion of files.
You can use the editing suite that covers subtitle editing, watermark editing, background removing, auto reframe, etc to make your results creative masterpieces.
This software facilitates file transfer to devices like Android and iPhone among others once the conversion is complete.
UniConverter is also capable of handling video compression hence ensures you acquire the video sizes you desire.
PowerPoint
You can consider using PowerPoint Screen Recorder without a watermark for office tasks, class presentations, and homework. With the Screen Recorder feature of PowerPoint, you can record your computer screen and related audio directly and then embed it in the slide. Not only is this a game-changer for convenience, but it brings an aspect of life to digital presentations and slideshows. Students can hear your voice while you go over slide content with them.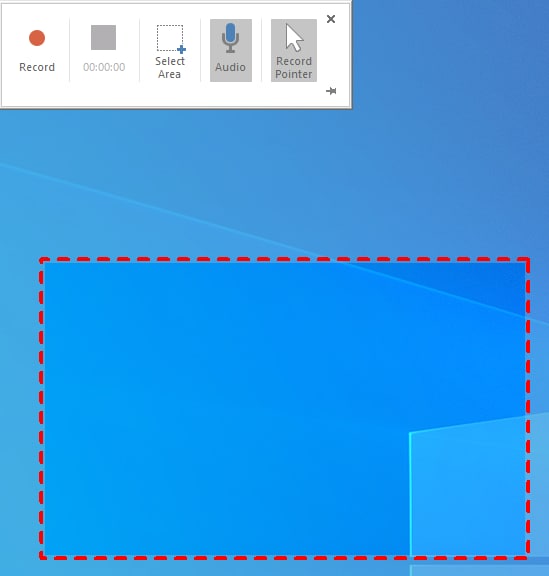 Pros
A built-in feature, so you don't require to download
Easy to use and easy to access, work by just clicking on the recording
Timesaving, if you need fast outcome
Cons
Not suitable for advanced level, only for beginners
More features must be added as there are limited features.
You can only record your PowerPoint presentation, which means you cannot use it for other tasks like recording games or YouTube videos.
QuickTime
QuickTime enables you to record part of the screen; it's an excellent tool for creating video tutorials. With the help of QuickTime, you can also trim the length of video clips or combine multiple clips into a single movie. QuickTime automatically scales or crops them to match the movie's dimensions.

Pros
QuickTime Player for Windows can work with iTunes files.
The interface is simple to use, and find what you want quickly.
It supports the popular audio, video, and picture formats without codecs.
The subtitle controls are robust.
It has included the hardware acceleration for fluid playback, even for 8K videos.
Cons
Apple had stopped the support for the Windows version.
You cannot get the new features in the free version.
It lacks screen recording or other tools in the Mac version.
The Blu-ray playback is fundamentals at best.
Screencast-O-Matic is a speedy, easy-to-use free software to do webcam and screen recording without watermark for Mac that allows you to generate explainer and instructional videos effortlessly. Instructors like to use it because the free version is very easy to use, and the paid version provides you with a lot of value for your money. Screencast-O-Matic fulfills the requests of most instructors with its inborn interface and feature-rich editor accessible in the Solo Deluxe and Solo Premier versions. The free version offers limited options for editing; the Solo Deluxe upgrade adds several desirable features and won't break the bank.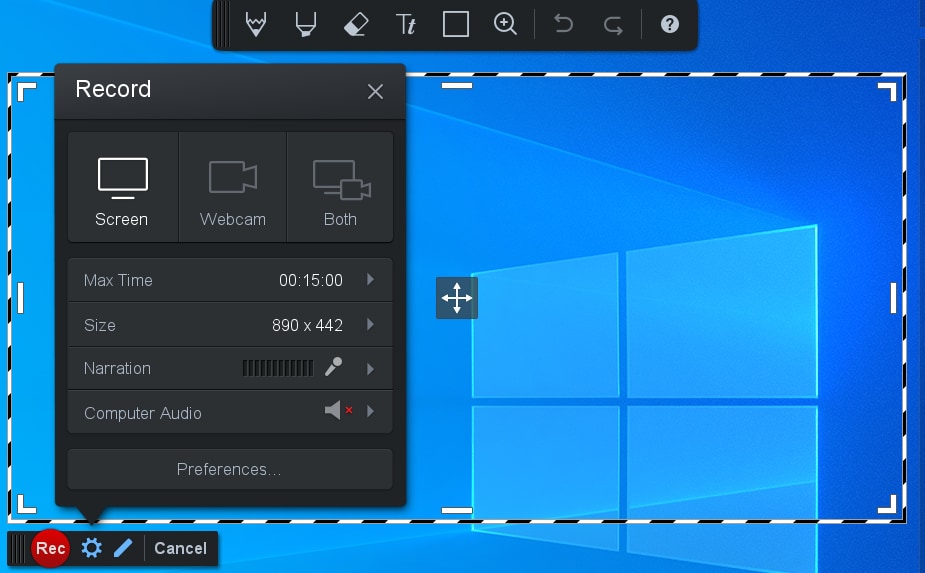 Pros
It's easy, responsive, and just fantastic.
Users can work as an organization instead of an individual, share content with peers, and make it password protected.
The screencast quality is impressive and allows you to play with different tools to improve the design.
Cons
More improvement is needed toward adding more content in the library for font types, interface, background, audio, and transitions from one slide to another.
The editing capabilities are limited.
Lack of built-in editing features
FonePaw Screen Recorder allows you screen recording without watermark; FonePaw is a legit tool that is relatively user-friendly. FonePaw has all the features a basic screen recorder wants, and it offers pretty good value for money. This tool is a first-class option, and you can use all its features in the free version if you look at it.

Pros
Even beginners can use it easily
FonePaw offers a free version where you can test everything
Pretty good value for money
Cons
Very basic tools are available in FonePaw
Limited features than some other tools
Does not support android and iOS.
The Windows Game Bar is a gaming overlay that also enables you to capture the screen and recording tools without having to tab or close out of your games or applications. It's typically included in most Windows 10 installations, but you can find it on the Microsoft app store if you don't have it set up on your computer.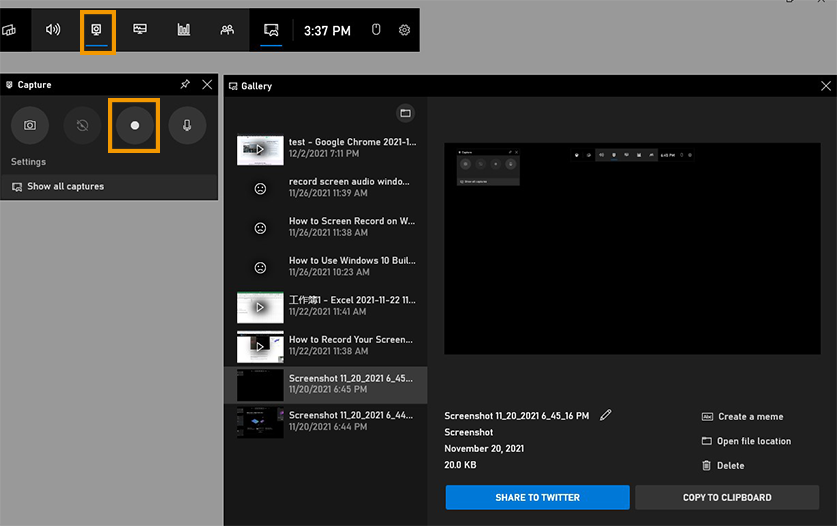 Pros
Confusing overlie with other Microsoft gaming apps
Cons
The Game bar link doesn't always show up
Inconsistent performance tests
Not too much user friendly
ScreenRec is free and easy-to-use screen capture software that can take screenshots or capture the screen. Screenrec can take a screenshot of the complete screen, or the user can pick a specific area of the screen to capture and edit it with the annotation tools. Once you choose the screen capture area, press a button to start recording. ScreenRec recorder also permits users to record their computer screen with the sound coming out of speakers or microphones. It is based on Cloud Recording technology that gives the user a private sharing link. Users can copy and paste the generated link in a private chat, an email or publish it to your website.
Taking screenshots or recording videos on your screen by using screenrec is very easy. ScreenRec requires no learning curve. Install and create a free account once you complete the ScreenRec download. Screenrec software is developed by the all-in-one business video platform Streaming Video Provider.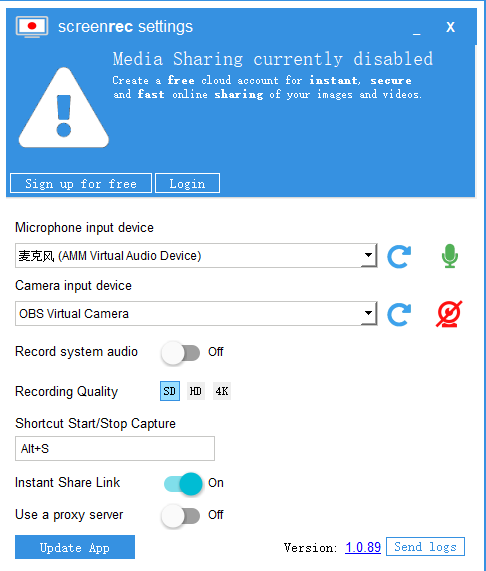 Pros
ScreenRec software is completely free to download and simple to use. This 100% free screen recorder performs better than most paid screen-recording software.
There are no recording limits, it's unlimited software, and after using screenrec, you will no longer need screen recorders that leave large watermarks on your final video. ScreenRec keeps you from that.
Allows users to record their screens, capture screenshots and videos with a single hotkey. 
You can also incorporate your computer sound or voice.
Captures videos or screenshots can be shared through a private link.
ScreenRec's sharing connection is protected as it encrypts each of your screenshots and screen recordings. You'll love free private and secure cloud storage when you use the software.
Cons
If you are a new user, you will capture for only 5 minutes; if you need unlimited access, you have to set up a forever free account.
There are no video editing features in this software. This is one key limitation that this great screen recorder faces.
Sometimes it crashes during recording.
Capty.io is one of the best screen recorders without watermarks. It is very easy to use a screen recorder, and the best thing is that you don't need to download it. Visit the capty.io website and click on start recording; after that give it permission to access your microphone and select your screen preview, it will start working, your video will be automatically saved in a secure severe, you can download your video or can access it through a safe link given to you by email. This recorder has many excellent features that make it trouble-free for users to record and share the video. The users get the capacity of lots of annotations tools with this recorder. Capty.io has gained an outstanding response and trust from millions of users.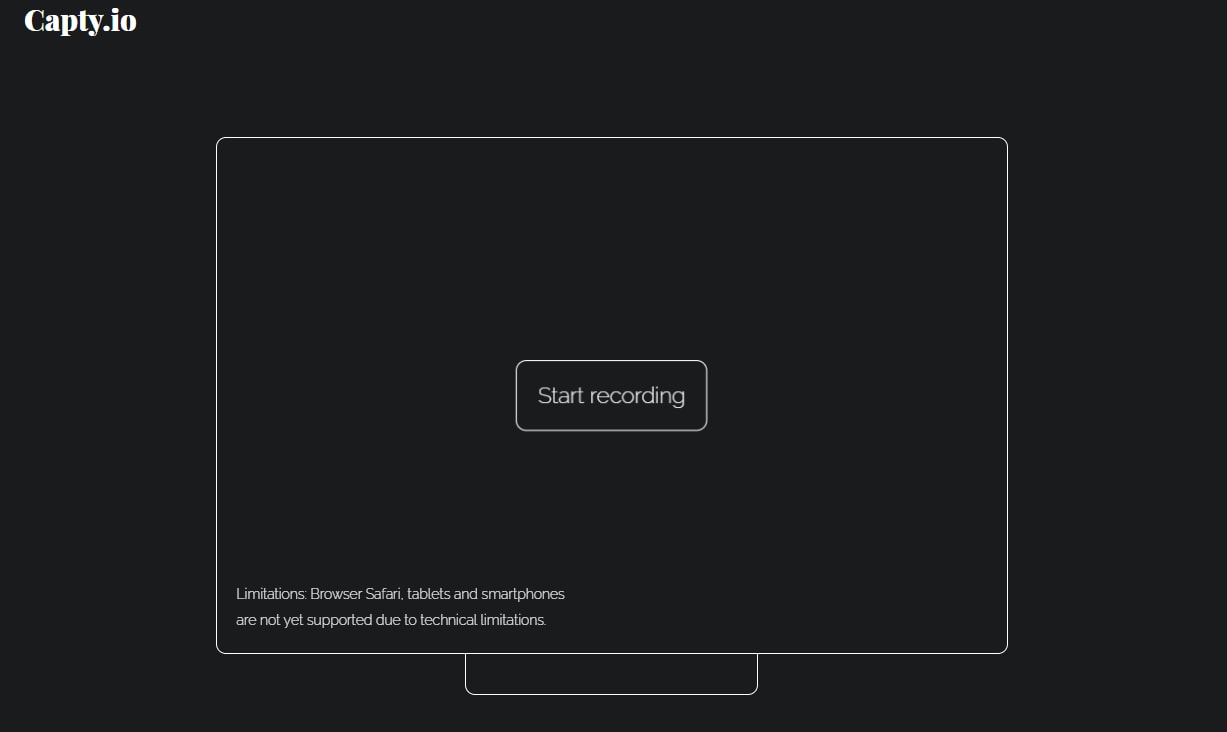 Pros
Easy and simplest among others
No need to download; open the website and start capturing the screen
Cons
Works only for laptops, desktops, not available for tablets and smartphones
Currently, Capty.io does not work with the Safari browser
It's an online tool, and you cannot use it if you don't have an internet connection.
Q&As
1. Is OBS free without watermark?
OBS Studio is free to use, and it enables you to do screen recording without any watermark. Know more about the steps to record screen with OBS and other recorders>>>
2. How to add a watermark on the screen recordings to protect our works?
Watermark is not always troublesome. It is also vital to protect our creativity when generating our works. If you don't want your videos to be infringed, you can use the watermark editor to add watermark to your recording video.