What Is A WMV File?
The .wmv extension stands for Windows Media Video. It is the Windows OS' flagship video file format that is present across all platforms running different versions of Microsoft's operating system. Based on Microsoft's own implementation of MPEG-4 Part 2, its history stretches from the introduction of the WMV 7 way back in 1999 up to the WMV 9, the version of this video format that is being used today.
All versions of the WMV prior to the most recent WMV 9 have supported variable, average, and constant bit rates. The introduction of WMV 9 marked the first time that interlaced video, frame interpolation, and non-square pixels were natively supported by the Windows Media Video format. The WMV also saw the coming of new profiles which allowed the format to support video content of high resolutions such as 720p and 1080p with its latest version.
While Microsoft has made claims that the compression ratio of the WMV 9 is twice better than that of MPEG-4 and thrice than that of the MPEG-2 and that the WMV 9 is better when it comes to compression efficiency than its predecessor, WMV 8, by 15-50%, some test statistics have shown that the WMV 8 had better compression efficiency.
Part 1: How to Open WMV Files on Mac and Windows
You'd find that any .wmv file will work better with Windows. After all, Windows is its home operating system and carries the OS' name itself. Users who want to try opening .wmv files in their Mac computers and hoping that it would work out of the box just as it would with Windows Media Player may find themselves being asked by Quicktime Player to download additional codecs only to have your .wmv videos up and running in your Mac. The .wmv format is, of course, the main video format of the Mac's main competition in the operating system market.
There are, however, some things you may want to take note of when opening .wmv video files, especially when doing it using a Mac.
In Windows, all the user has to do is to double-click on the file. Windows Media Player will launch in a few moments after you clicked the video file and it will automatically play your .wmv video. You'll find that the .wmv is natively supported and that you can view any .wmv video in Windows without any hassle.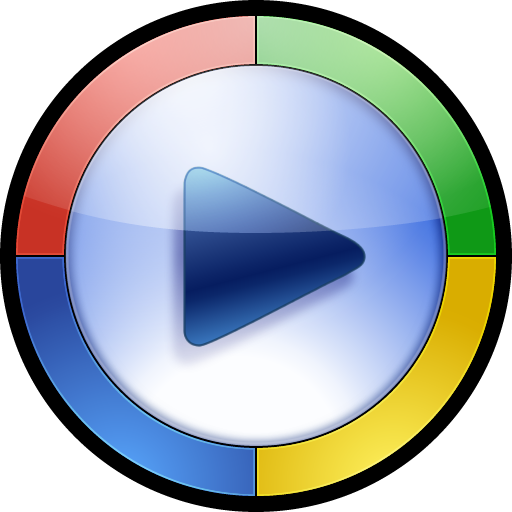 Mac users will have to keep in mind that the .wmv doesn't work with the Quicktime Player without any additional codecs and certain configurations installed. Double-clicking on your .wmv file in your Mac will most likely launch the Quicktime Player but you won't get the video to play. Chances are, you'll be encountering a pop-up message saying that the player doesn't support the video file format of the one you are trying to watch. This means that you have to download additional codecs for your .wmv video to play properly as it would in Windows Media Player.
If you still want to use Quicktime Player to open your .wmv files in your Mac computer, you'll have to avail of additional codecs to handle your .wmv files in the player. These codecs will be the one to decode your video as Quicktime Player cannot decode the .wmv video you are trying to watch. It is fortunate that the .wmv is one of several formats that some third-party developers are making codecs for.
One of the software that'll help you take care of your codec needs is Flip4Mac. All you'll have to do is to get a copy of the software and install it in your Mac. Once installed, launch your Quicktime Player and you should be able to see your Windows Media Video files up and running great like how it does with Windows Media Player.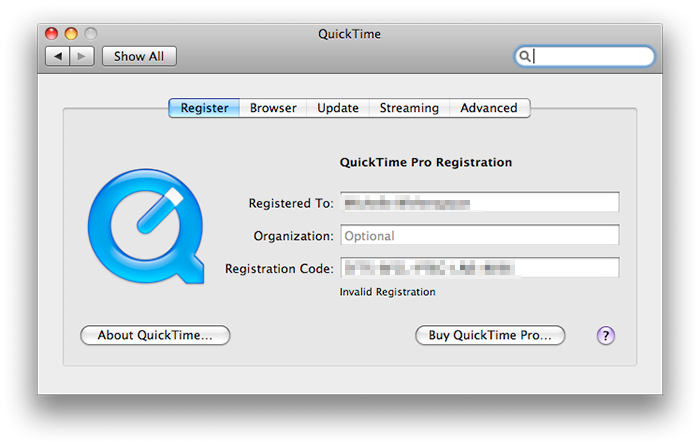 Part 2: How to Watch WMV Movies on Mac and Windows
Watching .wmv movies are best done on a Windows PC. Being Windows' native video format, it had been more or less optimized to exude the best quality of audio and video possible whenever you're watching. This has grown to be more evident nowadays as the .wmv format has been accommodating better and higher video resolutions lately, such as the 720p and 1080p resolutions.
On a Windows PC, all you'll have to do is go look for your file using Windows Explorer (or File Explorer if you're using Windows 8) and double-click on it. This will launch the default application for viewing .wmv videos, Windows Media Player. Should you happen to have changed the default application prior to opening the .wmv movie, the application that you've set to open the movie by default will be launched. Once your video player opens, you can relax and begin watching the .wmv movie of your choice.
Mac users, however, are required to make some extra efforts to be able to watch .wmv movies on their computers. Aside from downloading a .wmv codec for Quicktime Player, another suggested workaround for Mac users is to download a third-party all-around player. These players typically offer viewing for a whole lot of different video formats than what the default video players for both Windows and Mac users can offer.
Perhaps the most well-known of these types of software is VLC Media Player. It is definitely your all-around video player as it can handle a lot of video file formats while optimizing them to give you the best watching experience. You can also manage subtitles, create and edit playlists for both video and audio files, and make adjustments with your videos' brightness, contrast, gamma, and more with this very versatile player. Most of all, VLC Media Player is totally free and is a must-download for Mac users who want to make the most out of their viewing experiences on their computer. Never should you have to bother about looking for add-on codecs for specific video formats as VLC can handle them all. A Windows version is also available, though, and is also a highly-recommended replacement for the Windows Media Player. You can check here to get the best WMV Converter for Mac.
Open and Play WMV Files on Mac Easily and Quickly:
Convert all popular formats: Convert videos up to 150+, like AVI, MP4, WMV, M4V, etc.
Custom Video: Personalize videos with diversified video editing tools.
Optimized Presets: Directly convert files to fit Apple devices and Android devices.
Extract Audio: Extract audio from video to MP3, MKV, M4V, WAV, etc.
Download Video: Capture any online video with the supplied media downloader.
3,981,454 people have downloaded it