There are a lot of tools to convert videos to WMV file format. With is this apps, you will not only convert to WMV but also to several other media formats such as AVI, MKV, MOV, MP4, MPG, MPEG, FLV, and a lot more. These applications also support audio formats such as MP3, WAV and more. These are the kind of apps that will allow you to edit and even extract audio from your videos. This article is going to explore the best 5 Video to WMV Converter.
Video Converter to WMV
#1. UniConverter
UniConverter will never miss to be at the top of the list due to its great and outstanding features. This is the most versatile video converter that can convert videos to any format. It is the fastest video converter with its speed being 90 times faster than any other converter. Its design is such that it can convert any video to any file format while preserving 100%b quality of the original file, both audio and video.
Get the Best Video to WMV Converter:
Convert any video: You can import and convert any video to WMV.
Merge multiple video files: It is possible with UniConverter to arrange several video files and merge them into a single file.
Convert any media to DVD: You can use this app to burn any media files to unused DVD discs. The burn discs can be played from any DVD player. You can also use it to backup your DVD content by directly burning the content from one DVD to an empty DVD.
Personalize your video: This app will allow you to brand your video. It comes with the options for embedding watermarks, adding subtitles and cool effects to your video.
Download online videos: It enables you to download videos from 1,000+ sites, like YouTube, Facebook, VEVO, and so on.
All-in-one video player: UniConverter is in itself a full-featured media player. It plays both regular formats as well as DVDs.
How to Convert Video to WMV using iSkysoft
Step 1. Import your video to the program
To launch UniConverter, double click on the program icon. Once the app is open, drag and drop your videos to this program.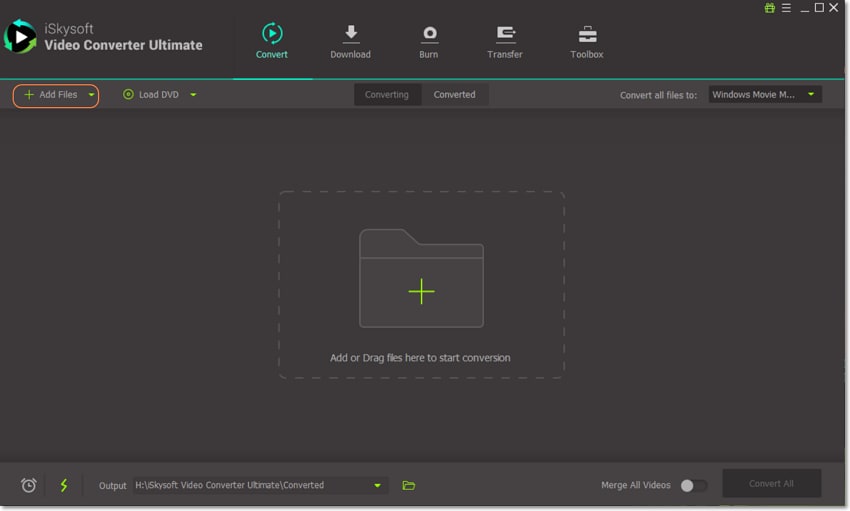 Step 2. Select WMV as your output format
iSkysoft supports over 150 output formats. In this case, select WMV as your output format. All formats have been grouped into six categories. Be sure to select the right category then the right format.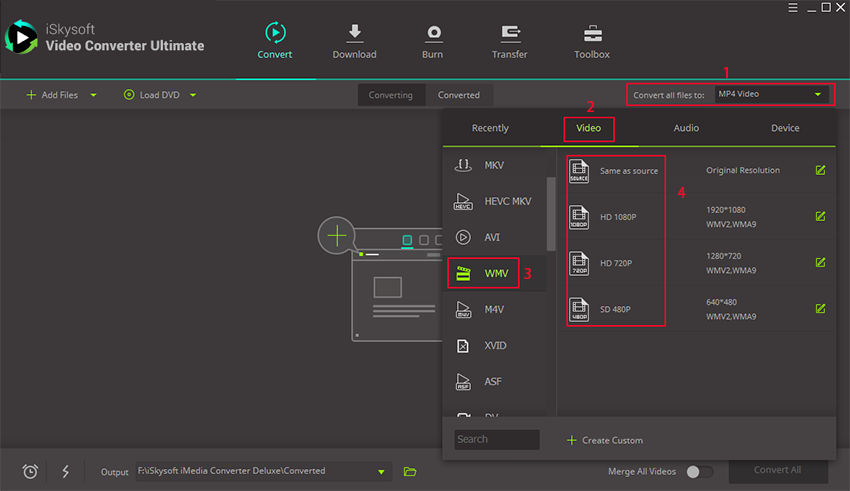 Step 3. Start converting
Once everything is set, click the "Convert" button and the program will begin the conversion process and complete it in a short time.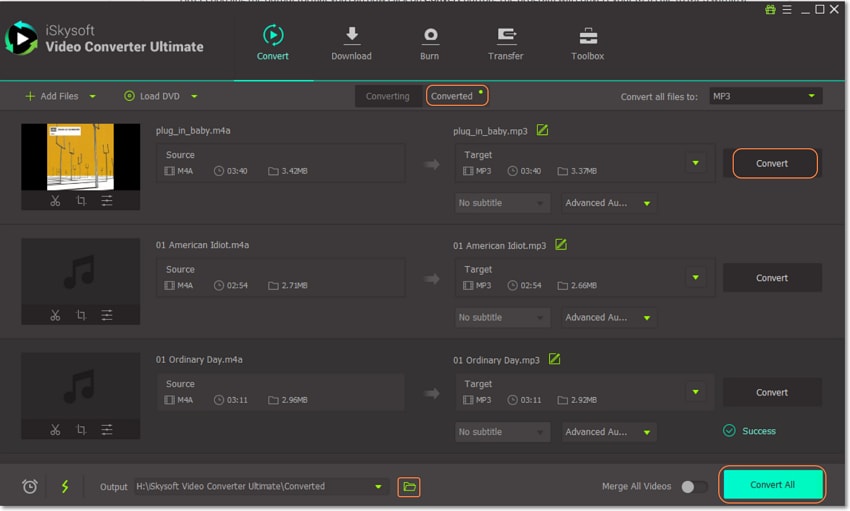 #2. Any Video Converter
Any Video Converter is an all-in-one video converter that features a user-friendly graphic interface and converts any video to any format of your desire. Its con version speed is high and produces quality output. It can convert videos to WMV, AVI, MPG, MPEG, MOV, FLV, MP4 and a lot more.
Pros:
Hassle-free graphic interface.
Supports more than 100 file formats.
Cons:
It cannot convert audio file.
Lacks the editing tool for adding watermarks to videos.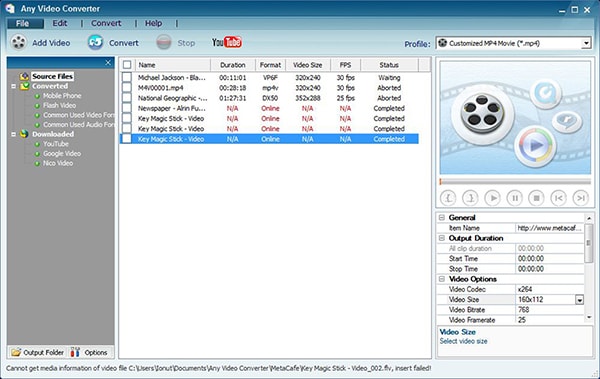 #3. HandBrake
This is an open source multi-platform video transcoder that has the capability of processing nearly all the popular media files, Blu-ray sources or DVD that do not security protection. It comes with Video Encoders such as Theora, (x264 and Quick Sync), VP8, MPEG-2 and MPEG-4. It has been equipped with great features such as Chapter makers, Queue up Multiple codes and Subtitles.
Pros:
Fast conversion speed.
Easy to use.
Cons:
The download needs to be code signed.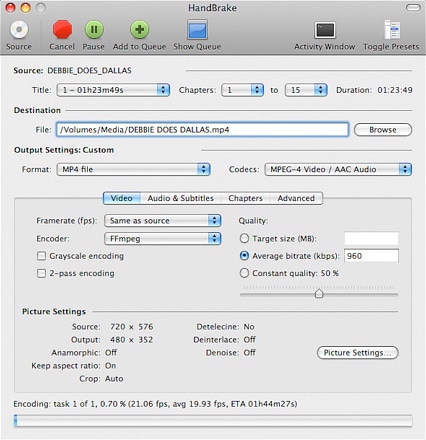 #4. VLC Media player
VLC Media Player is a multi-platform multimedia payer. This free and open source media play is very powerful and the most popular of all. It may not be a converter but it plays all video formats. It plays several multimedia files, CD, VCDs, and DVDs. It also plays a wide range of streaming protocols.
Pros:
It is easy to use.
It supports media conversion and streaming.
Cons:
Some files will need to have Codec settings in order to play.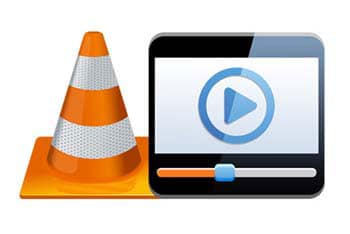 #5. Avi2Dvd
Avi2Dvd is the best converter that will let you convert MKV, OGM, AVI, MOV, WMV and DVD files to MPEG, DVD, SVCD and VCD. This app is well known for its support for multiple audio streams and textual external subtitles.
Pros:
It is easy to use.
It supports a number of file formats.
Cons:
It doesn't keep audio & video in sync.