Play Video on Mac-UniConverter
Play HD, full HD & 4k video without stucks and crashes.
Change playing speed and edit subtitles to video.
Play video/audio of various formats like WMV, MOV, M4R, AAC, FLV.
Play DVDs smoothly.
Other features include converter, recorder, compressor, and so on.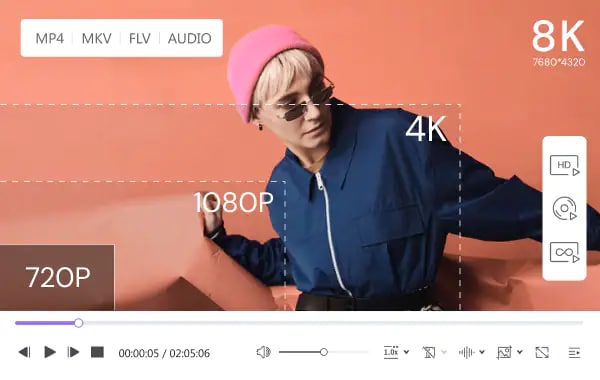 Generally, the Mac system today comes with an in-built media player, but you might be struggling with playing some video files on your Mac just because the files are not compatible with the already installed software. Instead of worrying about the best video player for Mac, this article will acknowledge the most recommended Mac video player that will give you the joy of watching your favorite movie without installing additional plug-ins. The video players to be discussed will support a wide range of video file formats that will be ad-free and easy to use. 
Part 1: Built-in Video players on Mac you can use
If you're making use of a Mac and you're interested in getting any video players to watch your videos without hassle, then the software mentioned below consists of the best video player specially designed for Mac users. 
Quicktime Player
There is one exciting thing about QuickTime! The software is built-in, making it readily available without installing a new video player. The software is one of the best video players for Mac because of its playback. The supported file formats of QuickTime player include Flash video, ASF, MP3, DV-DIF, WAV, AIFF, MPEG, OGG, Matroska, and DivX Media format.
You can sweep through play videos, pictures, images, sound, and videos through QuickTime player, as the software supports multiple media formats. The software is also developed with advanced video compression features, making it easy to manage the storage and deduct the bandwidth utilization.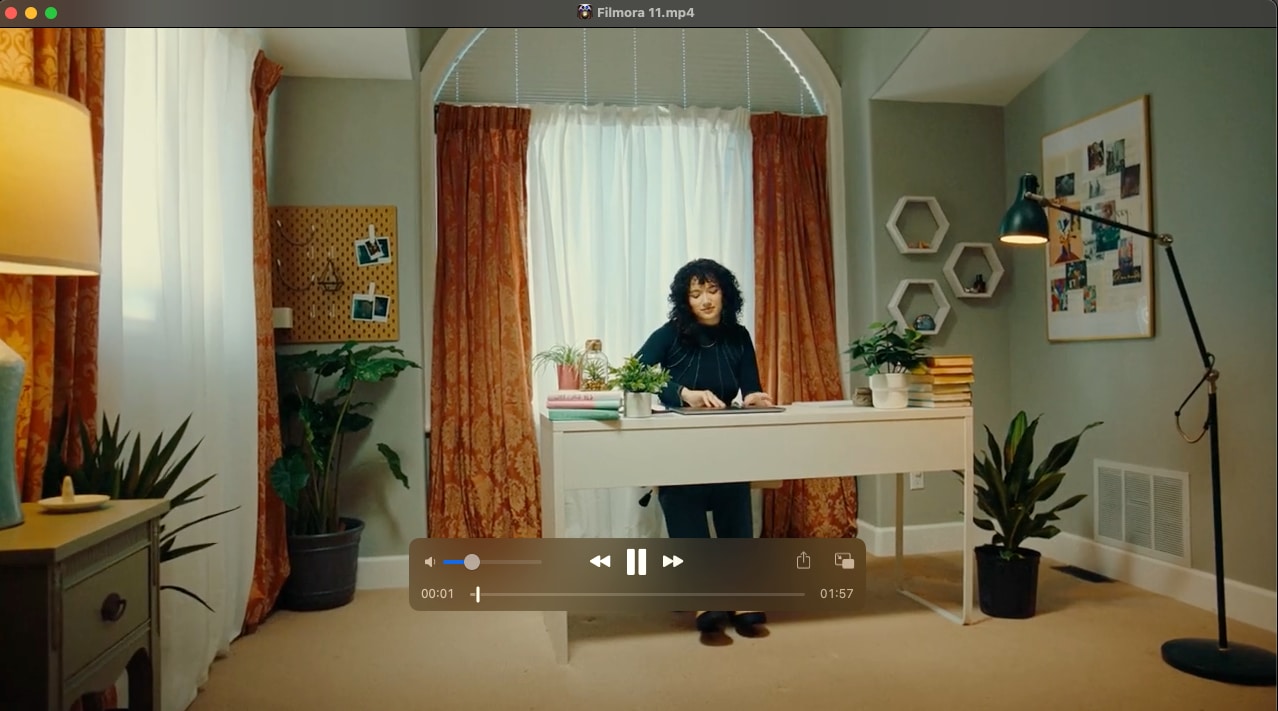 Pros
The ability to compress video
You can screen record your video file
Cons
It does not support much file format
It does not have enough advanced options to edit
The library is restrictive 
iTunes
iTunes is a software developed by Apply, but it serves as a media player, media library, device management, and app for the iTunes store. How can you use iTunes to play movies on your Mac?
All you have to do is to purchase/rent a movie from the iTunes store, and you can also buy a TV show from the iTunes store. As a media player, you can purchase music from the iTunes store. Just make sure the file you're purchasing is compatible with the software such as MPEG – 4 and .
On the app, follow 1-3 steps to play your movie by adding the file from your video library before playing. After that, the film will appear on a new window, which you can adjust the size and rotate to your satisfaction. Among the features you can enjoy on iTunes are subtitles, alternative audio tracks, and closed captioning.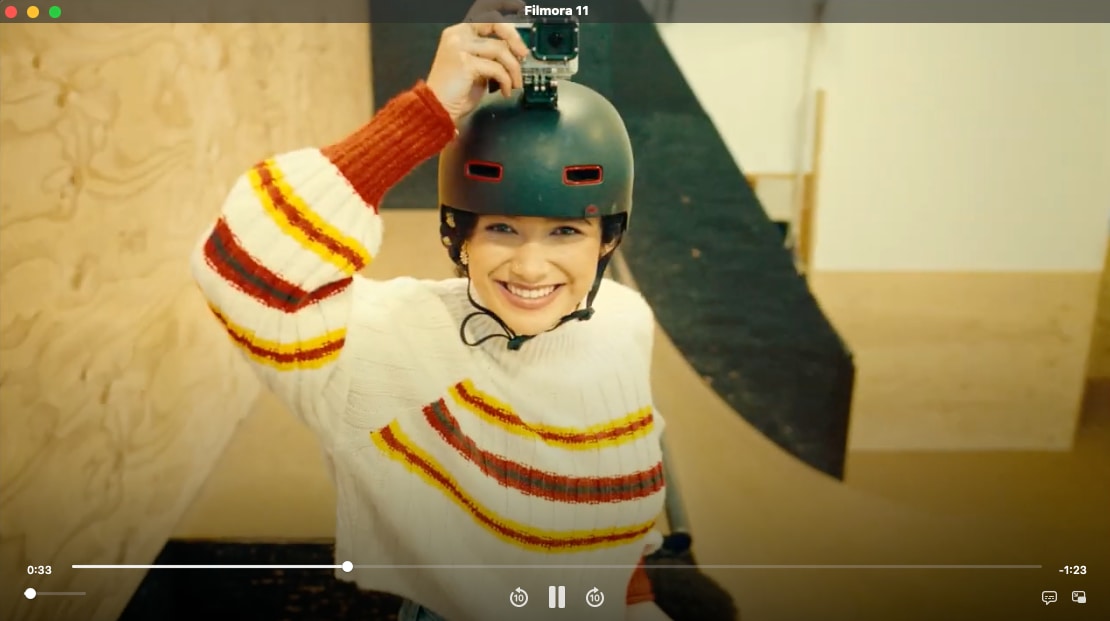 Pros
You can purchase a movie from the software
You can add a new track to your movie
Cons
It is not compatible with all formats
You can't share the movies you purchase
You can only view the purchased items (movies) with iTunes alone
iMovie
iMovie is a mac video player that can be used to publish original video projects, it can be used as a movie player for Mac, and the software can also store and arrange your video footage. The software offers video editing tools with full support for 4K resolution, audio editing, high-quality effects, and other features that make video creation fascinating. With the easy-to-use interface, the software is suitable for beginners because it will foster their video editing skills and bring out their creativity.
iMovie is easy to use compared to other Mac devices as its feature consists of a precision editor, clip connection, autocorrect, zoom effect, and other video upswing tools.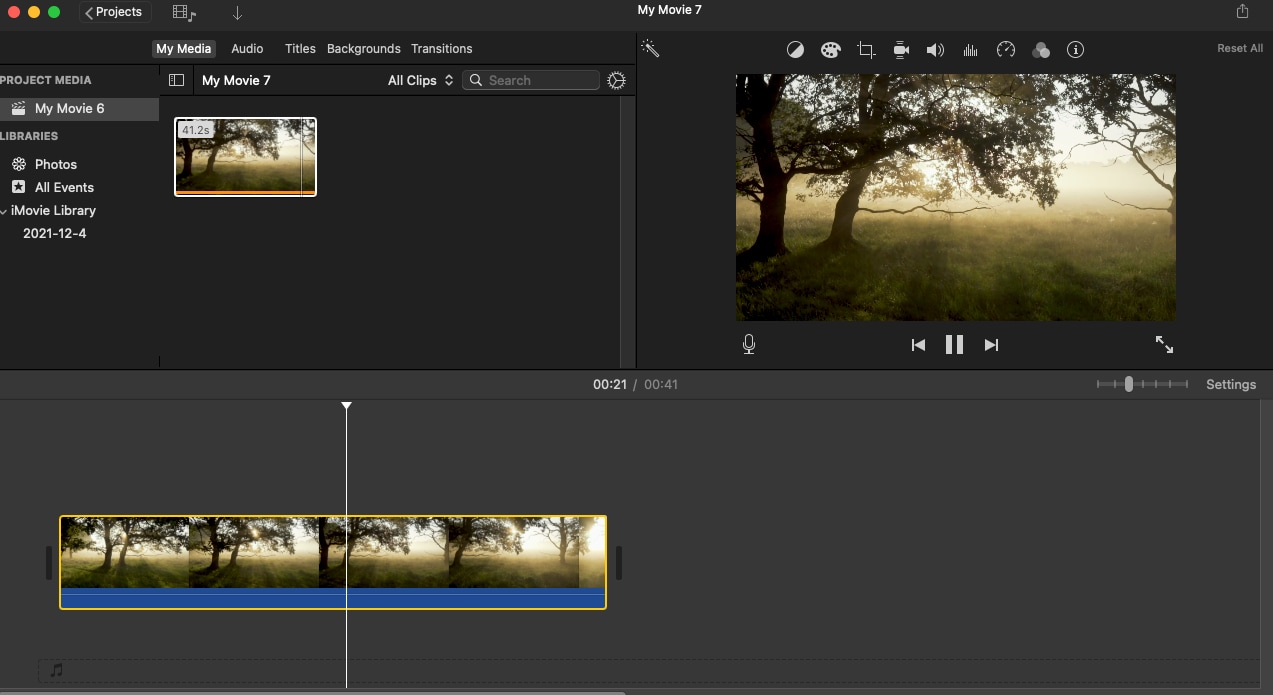 Pros
Color matching to improve movie looks
Trimming unwanted parts of a movie
It helps you save your video project even when you're not done
Cons
You can't add a track to your movies
It consumes a lot of storage space on your Mac
Part 2: 7 best media players for Mac
Built-in players are so basic, and playing tons of different formats is somehow difficult on Mac due to the limited format compatibility, so you can also use advanced players on Mac.
UniConverter is multipurpose software used as a video editing tool, converting a thousand formats, burning DVDs, recording videos, downloading videos, and making movie watching much simpler compared to other Mac software. The software is one of the best media players for Mac, allowing you to watch movies anytime, anywhere, in any format. Import your videos, edit your videos, burn your videos, trim your videos, rotate your videos, cut your video into the different clips, and convert your video file into different formats. No matter what you do to your video file on UniConverter, the outcome will be in perfect view. 
The software comes with a built-in video downloader that allows you to download videos from popular sites like Youtube, so you can enjoy the videos while there is no internet connection.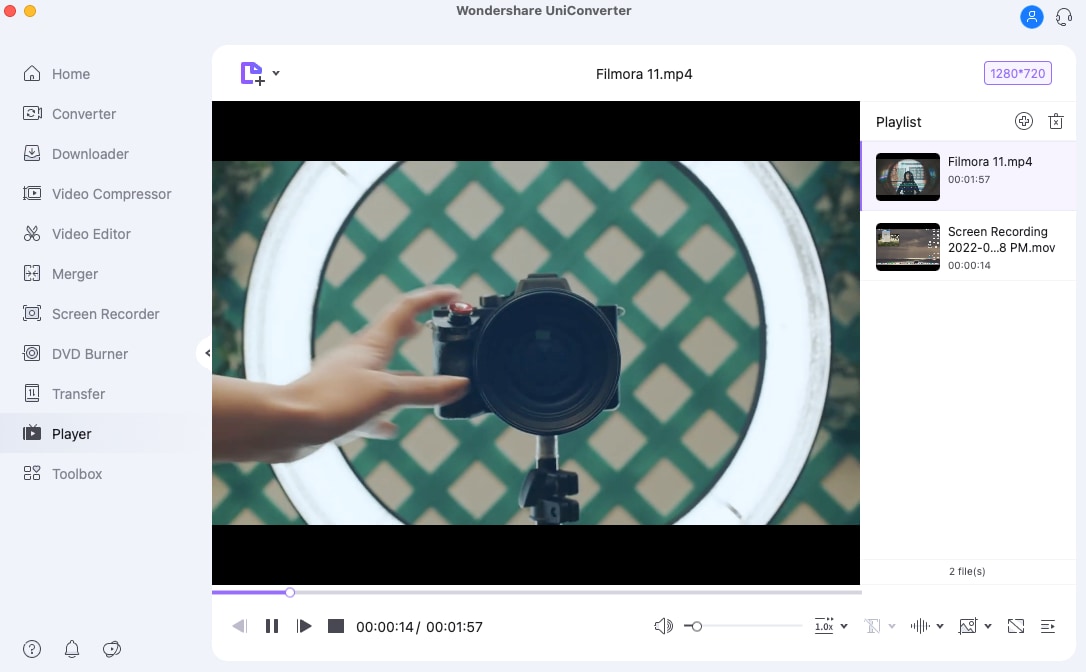 Pros
You can edit or download new subtitles to your movies
You can screenshot your favorite scene while watching a movie
You can edit your video file to your satisfaction
Pricing: Annual Plan: $49.99
Wondershare UniConverter 13 - Best Video Converter for Mac/Windows
5,481,435 people have downloaded it.
UniConverter supports 1000+ formats and handles 90X faster conversion, ensuring that high quality is delivered at all times.
You can add multiple files since the program does batch conversion of files.
The GUP acceleration can help you download online videos with high speed.
You can use the editing suite to remove video background, edit watermark and subtitles, and auto-trim videos.
This software facilitates file transfer to devices like Android and iPhone among others once the conversion is complete.
UniConverter is also capable of handling video compression hence ensures you acquire the video sizes you desire.
Movist is a movie player for Mac that is different from other apps mentioned because you need to purchase the software before you make use of it. The software's control panel gives you access to all the features you need to focus on your watching experience. The app support hardware-accelerated decoding, and you can also enjoy 4k images without difficulty. 
You can run the movie subtitle in different languages simultaneously, and you can also change the location and color for each language. Apart from viewing movies, you can use Movist to listen to music and apply different core image filters to your film.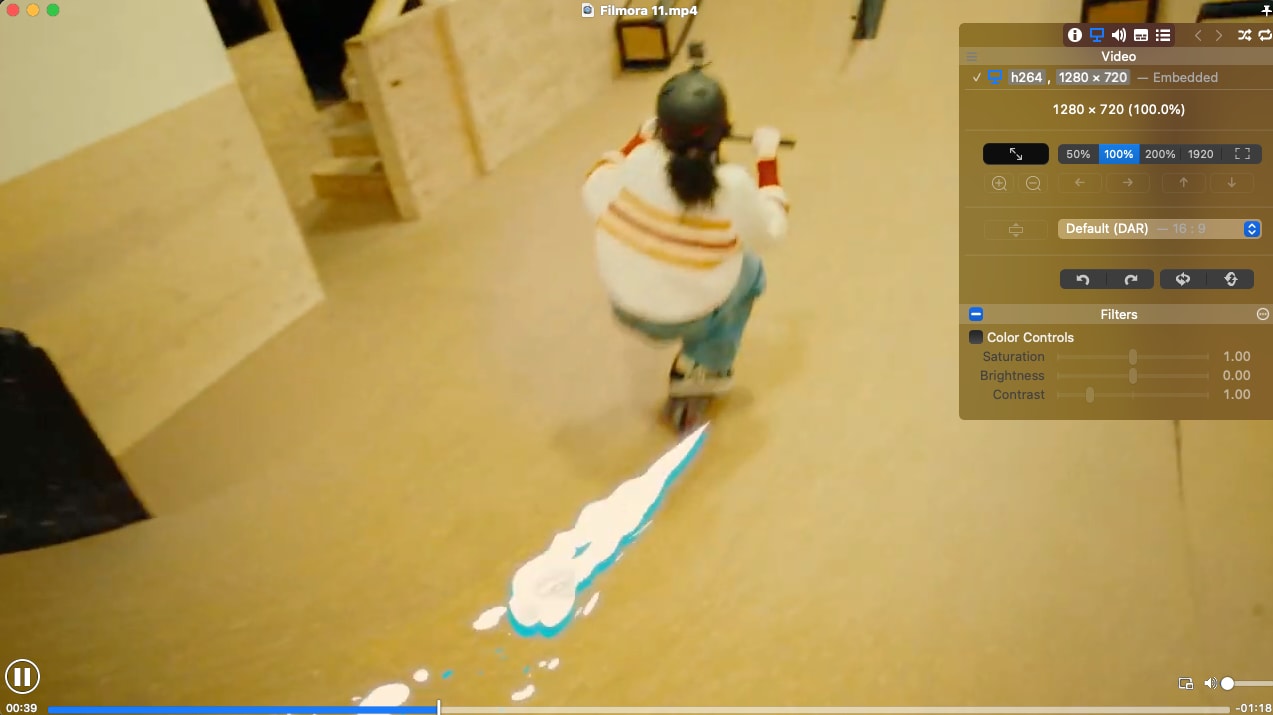 Pros
You can play subtitles in different languages
The premium app has a standard UI
Cons
It does not support airplay 
Pricing:
Regular: $4.99 Movist pro: $7.99
5k player is a movie player for Mac with an incredible number of supported files. The software also serves as a media organizer, video downloader, video streaming, cropping, and video cutting. The software is newly upgraded to a video player, music player, airplay media streamer, and HD video player. The most exciting part is that it can play videos of 1080p resolution, 4k, and 5k. 
The software can connect DVDs and interactive radio with an upgraded evolutionary design. The software strongly supports AVI, WEBM, MTS/M2TS, MKV, FLV, WMV, VP8/9, and MP4 formats. In addition, you can change the orientation of the downloaded files, and you can use the editing tool to rotate the video vertically, horizontally, 180 degrees, 90 degrees, or 270 degrees.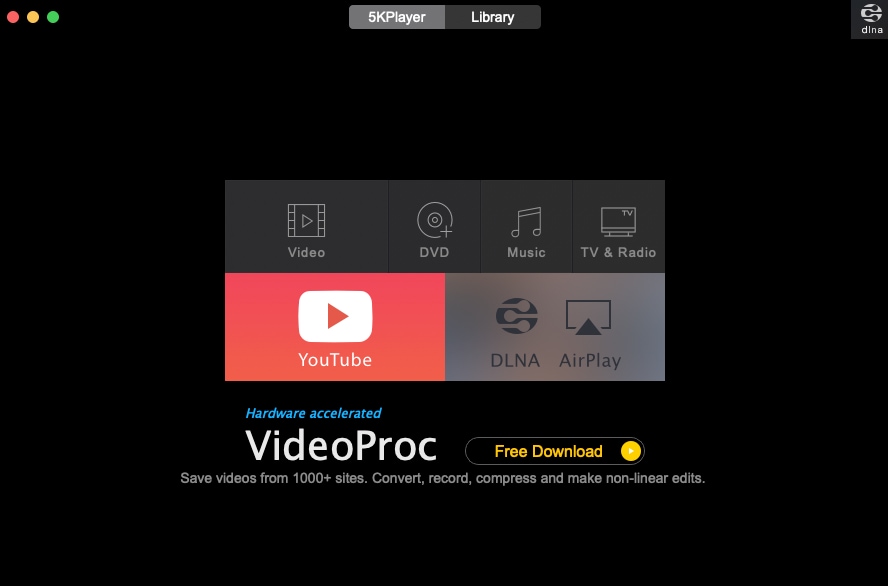 Pros
It is compatible with major audio and video formats
You can download videos from YouTube or by inserting the URL
Cons
The rate of advertising is much on the app
iFunia is a mac video player that allows you to watch movies, listen to music, and play videos that come in different formats such as AVI, MKV, F4V, DAT, MOV, FLV, MKV, and others. The multifunction media player allows you to playback a wide range of formats. All you have to do is import your music and videos, then allow iFunia to run it smoothly and clearly without using an extra codec. 
You can play your video and audio on full screen and adjust it to the window of your choice. The control option comes with ease as it allows you to playback, pause, start, fast forward, stop, and other commands with the shortcut keys. 
The app supports audio stream and De-interlace settings, it also detects the encoding of subtitles, and you can add the subtitles manually. Apart from being a media player, it also serves as a converter of a single file format to other different formats with few clicks.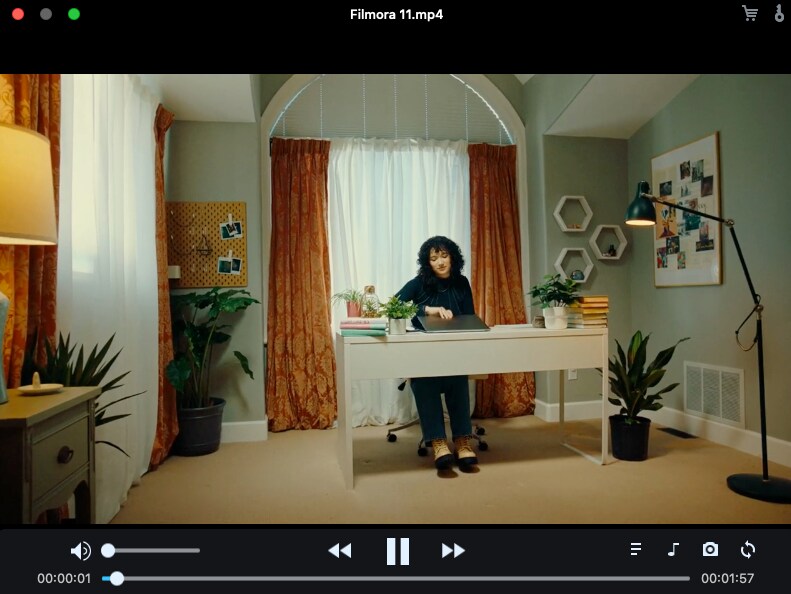 Pros
It allows you to snapshot your favorite scene
You can change the resolution and window while watching a movie
It plays a wide range of formats 
Cons
The customization is scarce
It does not allow multiple converts
GOM player plus is a free video player for Mac that can also play music with the upgraded version of GOM player. The software is known for its significant speed, video resolution, and ads-free performance. GOM player plus can run all the major video file formats by default, such as AVI, WMV, MOV, MKV, WEBM, MP4, MP3, and other formats. The subtitle option is exclusive, and you can also share most of your subtitles through the software library and other associated sites such as opensubtitle.org. In addition, the software allows you to synchronize the subtitle and change the screen size, position, and settings while watching a movie.
The free movie player for Mac provides advanced features such as screenshot, control playback, capture media player, video effects, search codec, connect with GOM remote, loop video segment, and other advanced options that provide every setting you need to run your video file without ads.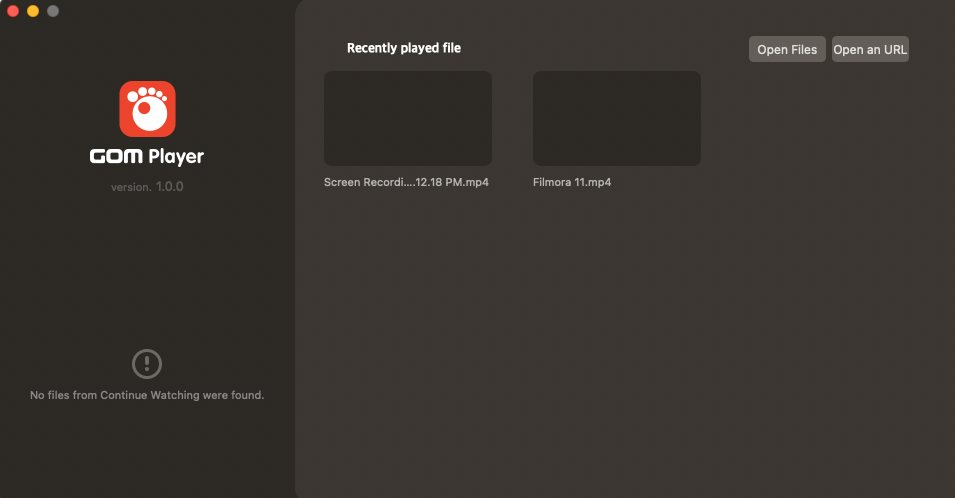 Pros
It has extended support for video 360
You can search for videos through the software
Cons
It doesn't have double volume
The file formats the software support is not much
VLC is a free video player for Mac that can launch DVDs and a wide range of playable file formats. Although Windows does not have a built-in DVD player, the media player can run most multimedia files, including discs, network streaming, and mobile devices. 
Unlike other Mac apps with spyware or adware, the VLC media player does not contain such. The app is free, and it does not require the additional codec to operate, it can optimize audio and video playback for your device, and it support streaming. While downloading your video files, you can check the beginning of a movie to decide if it's worth watching before completing the download, and you can also play zip files without unzipping them. 
The mac video player also has some tools for tweaking video, and it has other features such as slow-motion, video cropping, increasing the speed of your movie, rotation. It has different themes to suit your needs. The software has a selection of playback options such as synchronization, equalizer, audio effects, video effect, and color correction.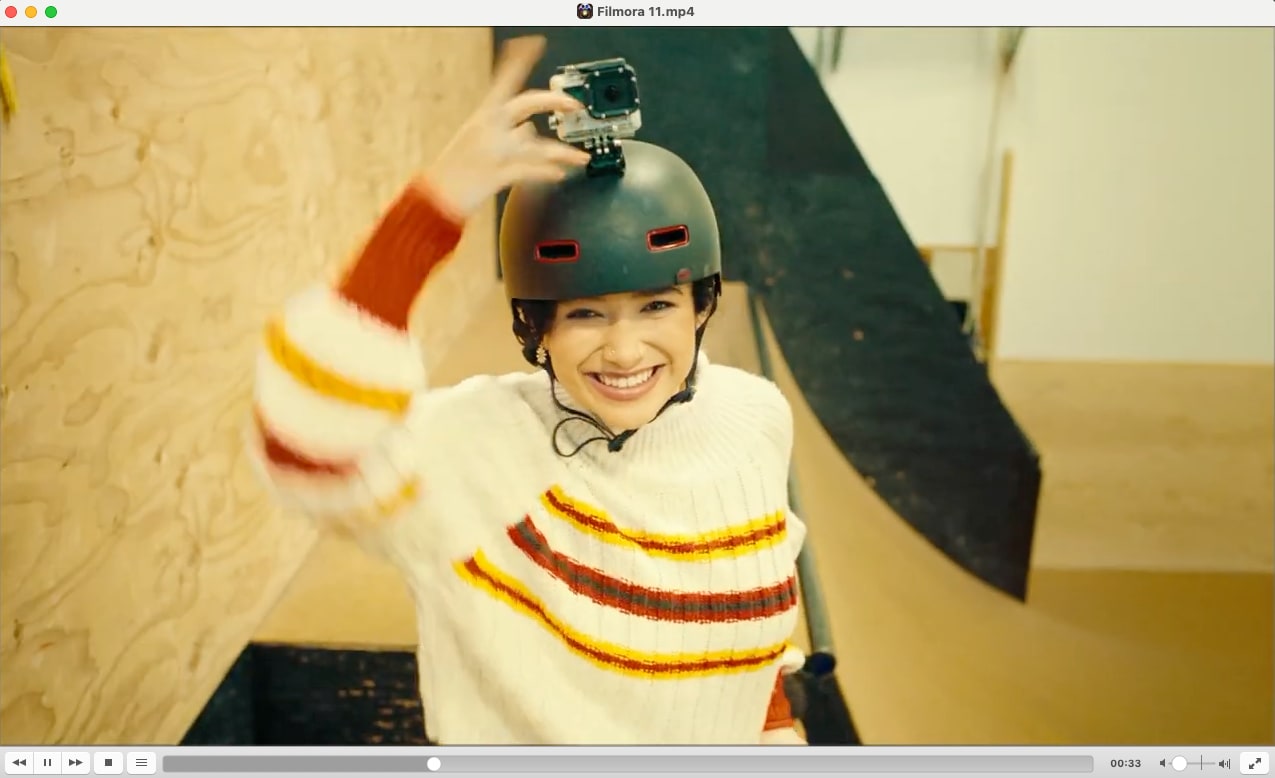 Pros
Support a wide range of formats
Advanced features such as recording and conversion
Cons
The editing options are hard to find
The interface is old fashioned
The software enables users to play and share their favorite videos with their friends and family. With a real player, you can back up your recorded moments to Real-cloud to have access to it anytime. Real players support multiple video formats like DIVX, AVI, MOV, MP4, WMV, FLV, MKV, WEBM, etc. 
You can move your video file from your Mac to your mobile device without worrying about compatibility. The Real-cloud formats video to fit your device, and you can also watch any video file. Your family and friends do not need to install the app for the file to work. Instead, they receive the video file > open it, and the video will play no matter the type of format.
Download videos with Real player cloud on your Mac by clicking the download button to save the copy of the movie you're watching to your Mac library.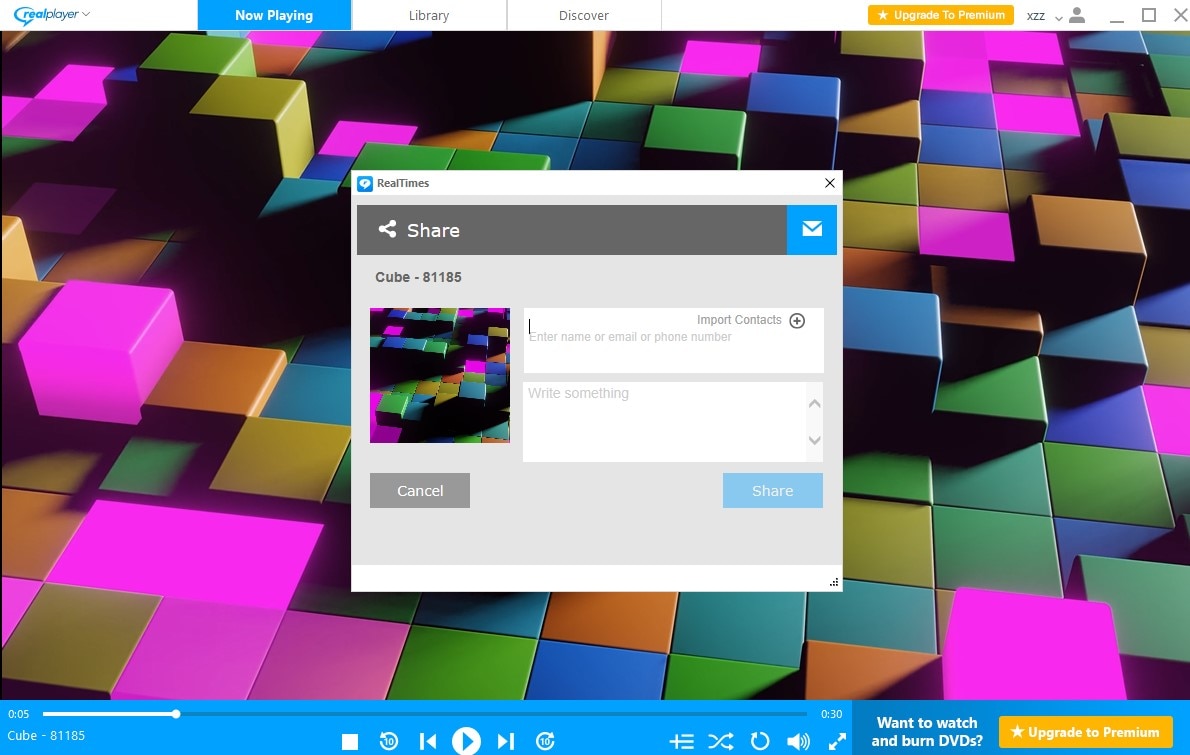 Pros
You can access your movie anytime, anywhere
The software also supports multiple file format
You can share your film with your family offline
Cons
It does not have advanced options
Part 3: Comparison of The Best Movie Player for Mac
Supported formats: Quicktime Player, iTunes, and iMovie support limited file formats, while UniConverter, real player, 5k player, iFunia, GOM player plus, VLC media player, and Movist support numbers of video file formats such as AVI, MP4, WEBM, FLV, and the rest
Control options: All the mac video players have control options, although some have limited options
Download Online Video: The built in app for Mac downloads but can't share, while others can share the movie to mobile devices
Editing features: The entire movie player for Mac serves as multipurpose. They are not meant for video watching alone.
Subtitle playing: All the apps support subtitle
Supported video qualities: All movie players for Mac support video with high resolution