Play Video on Windows-UniConverter
Play HD, full HD & 4k video without stucks and crashes.
Change playing speed and edit subtitles to video.
Play video/audio of various formats like MOV, M4R, AAC, FLV.
Play DVDs smoothly.
Other features include converter, recorder, compressor, and so on.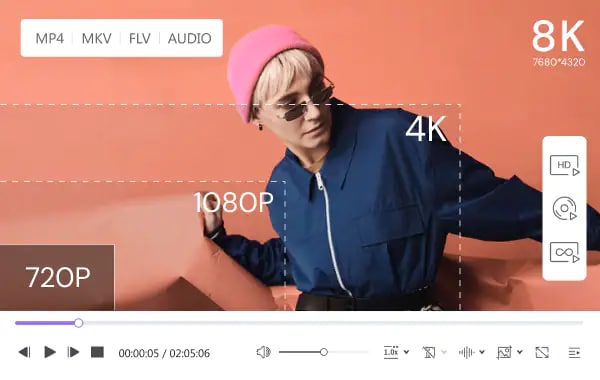 We all know there is a built-in video player on Windows, but the media player can only read limited file formats. Therefore, users go through unnecessary stress to open most of the files needed, and some users have to install multiple media players (audio player, video player, and another for streaming)
When you choose a media player for your windows, select the best app that can open the widest range of videos without downloading any codec or plug-ins. This article will recommend the top list of the best video player on windows 10 to make it easy to open your favorite videos.
Part 1: 4 free video players for Windows
Potplayer is one of the best media players for windows 10 simply because of its ability to play any video that comes in a different format. You can get the best out of what you have due to the maximum performance with the minimum resource using CUDA, Quicksync, and DXVA. In addition, the Media player supports different types of 3D glasses for you to enjoy the 3D experience anytime you want to use your system. It also supports page flipping, side by side, top and bottom, and a wide range of output formats.
Potplayer allows you to use text subtitles such as SMI, SRT, SMI Ruby tags, SSA animation, blu-ray, and Vobsub subtitles. Moreover, the app is easy to manage because you don't need to go through the stress of installing different codecs while using the app.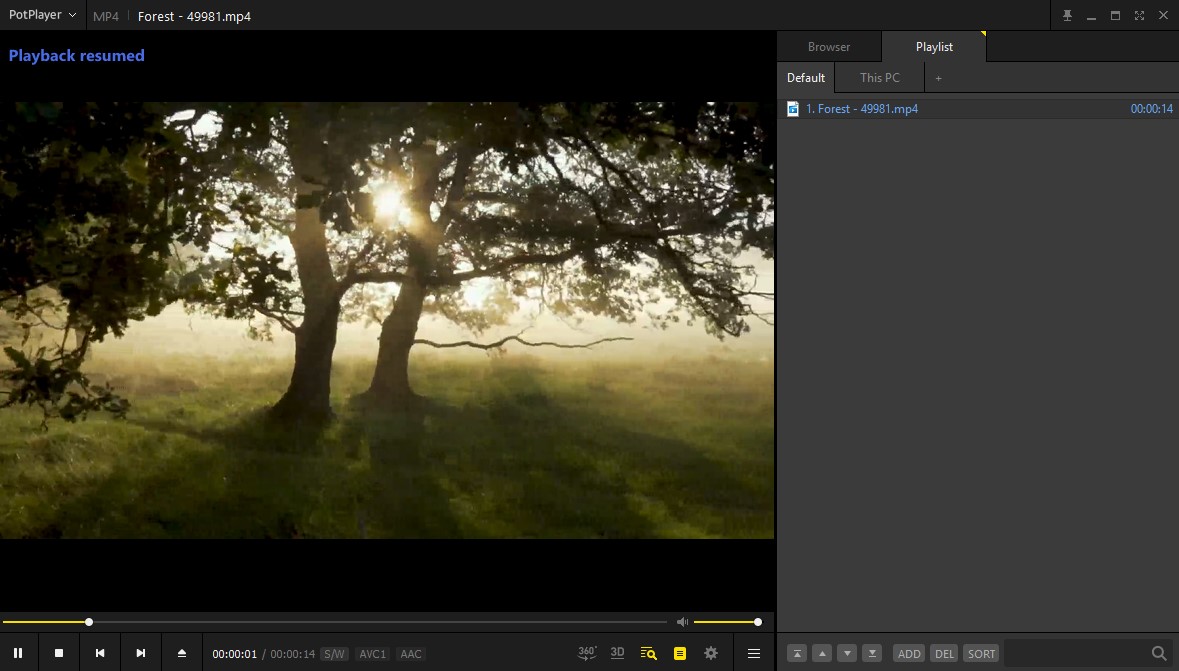 Key features
You can preview scenes with a snapshot

It support overlay and diret3D9 Ex flip mode

It supports different devices
You can save your favorite scene as a bookmark

You can choose between two or more sound cards
Supported formats: Blu- ray, Audio, AVI, WMV, M2V, DVD, URLs, FTP servers, Analog and digital TV
Pros
It supports different 3D glass
5k player is another recommended best video player for Windows 10 with DLNA and air lay support. You can use the app to watch videos in 1080p and 360 degrees with a built-in hardware accelerator that helps process and watch videos without any commotion. 5k Player is a program with a multimedia library that can sort files, edit a file, and share video files with your friends and family. The Airplay support allows you to stream audio and video from Mac to Apple Tv, and iPod to Mac.
As a free video player for windows 10, you can update your music collections by downloading free music and free movies, and you can also convert the videos to Mp3. The app also functions as a radio play where you can listen to BBC, GOLD, HEART, and more stations.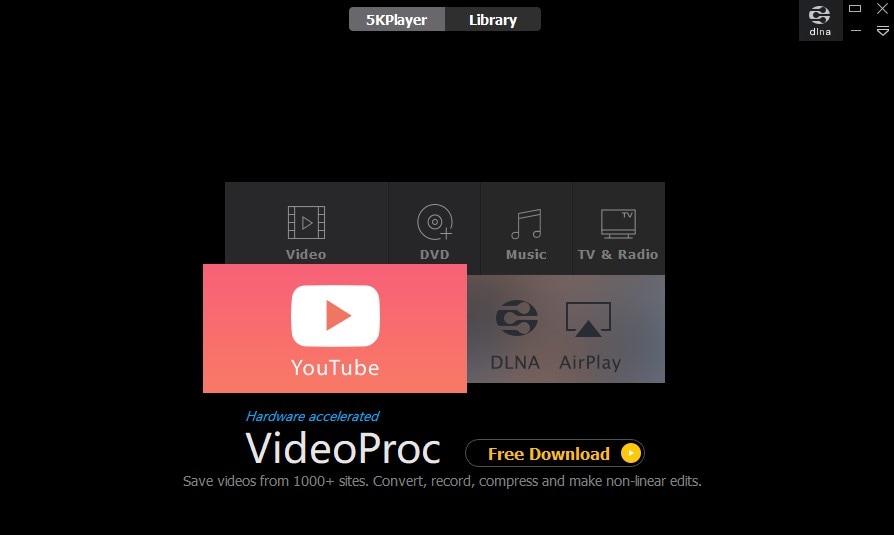 Key features
Built-in radio

Free online download
It plays 4kand other formats with a revolutionary design

Plays mp3
Supported formats: MP4, MOV, FLV, 5K, AVCHD, UHD, MOD, 1080p, AVI, MP3, FLAC, AAC, and more
Pros
Stream and movie downloader
Cons
The interface looks tedious for beginners
VLC is a free video player for windows that can launch DVDs and a wide range of playable file formats. Although Windows does not have a built-in DVD player, the media player can run most multimedia files, including discs, network streaming, and mobile devices.
Unlike other Windows apps with spyware or adware, the VLC media player does not contain such. The app is free, and it does not require an extra codec to operate, it can optimize audio and video playback for your device, and it support streaming. While downloading your video files, you can check the beginning of a movie to decide if it's worth watching before completing the download, and you can also play zip files without unzipping them. The media player also has some tools for tweaking video, and it has other features such as slow-motion, video cropping, increasing the speed of your movie, rotation. It has different themes to suit your needs.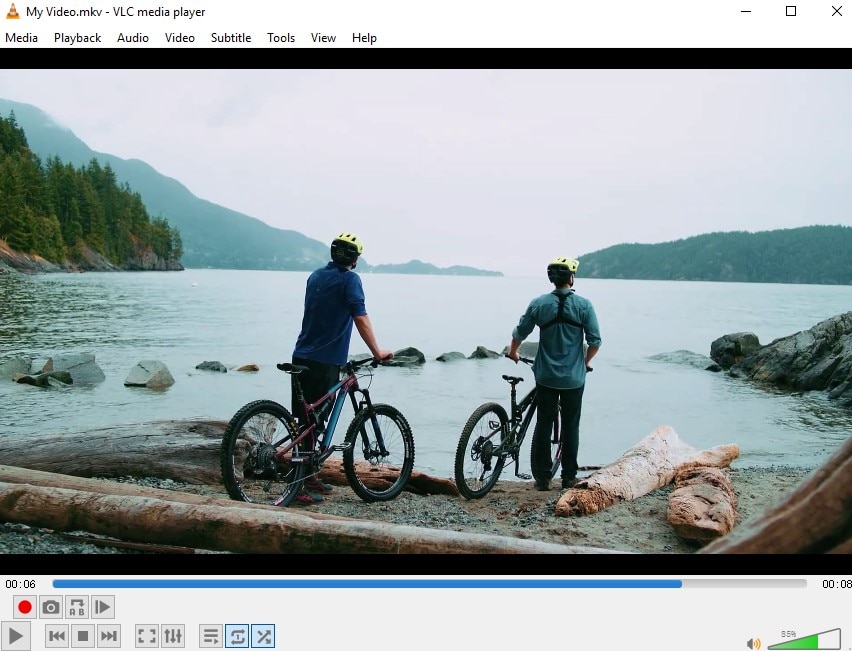 Key features
Different display options

Play all formats
It has advanced control

Hardware decoding
Supported formats: MPEG, Cinepak, Theora, Dirac/ VC-2, WMV 3, WMV ½, VP5, Real Video (1/2/3/4), Sorenson, 3ivX D4
Pros
It plays video and sound files such as mp3
It can play different kinds of file formats, including DVD and CDs
Cons
The interface looks old fashioned for a windows movie player
All Player is one of the best windows media players suitable for playing movies and listening to music with a fascinating interface with built-in codecs. The app is a lite video player developed with IQ text, an intelligent subtitle reading system that brings out the word coming out from the screen.
The app comes with a speech synthesizer program that can read back the movie's subtitles if you have an issue following up on foreign film. In addition, the app supports playback movies chosen from your camcorders, such as DVDs, Blu-ray, and AVCHD.
The movie player for windows 10 is versatile as it allows you to play movies on multiple monitors if your video card supports Intel, ATI, AMD cards, and NVidea. In addition, it supports audio playback such as Dolby digital output and 3D surround sound output, and it also supports SPDIF.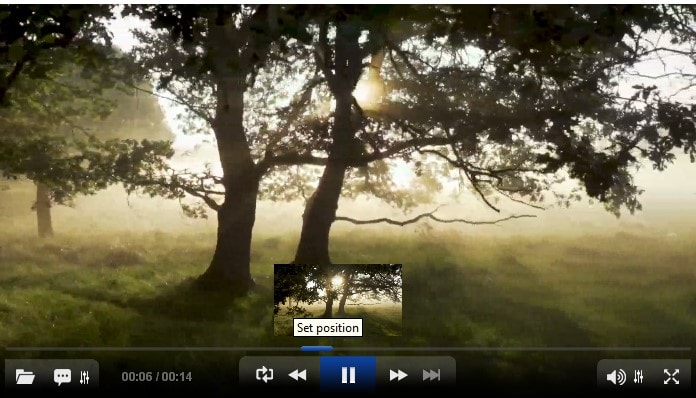 Key features
Subtitles

Audio and video stream support

Color correction and image rotation
Auto resume and parental control (you can password a file)

Auto playback for the next movie
Supported formats: The app can play any media format such as 4K ultra HD, WebM, Avi, MKV, 3GP, MPEG, DivX, XviD, AVCHD, and a lot more
Pros
It has intelligent subtitles
It supports Dolby surround, 3D audio, SPDIF, and others
The ability to play Rar files
Cons
It takes long time to download it, and sometimes the download failed. So you need to download it from third-parties.
Part 2: 4 best media players for windows 10 (paid)
UniConverter is among the best free video player for windows 10 that can play up to +1000 formats, including MP4, MKV, FLV, AVI, MPV, MP3, and SWF. You can also run 4K/8K/FHD videos and any type of DVD without any altercation. While watching your movies, you can switch your subtitles and audio tracks using advanced options, and you can also screenshot some exciting moments with just a click.
UniConverter is not just a media player, the app is a potent video tool that works as a file converter, DVD ripper, DVD burner, 2D to 3D converter, and it works the exact way it's advertised. It is a dependable video conversion application with many customization tools for the conversion and extraction of audio to video and vice versa. You can conveniently drag and drop your video file to the interface, and you can get the best output result using advanced features and other essential editing tools.
Furthermore, the app makes it easy to change the video resolution, bitrate, channel mode, sample rate, rotate, crop videos, add watermarks and text, and add effects to the videos.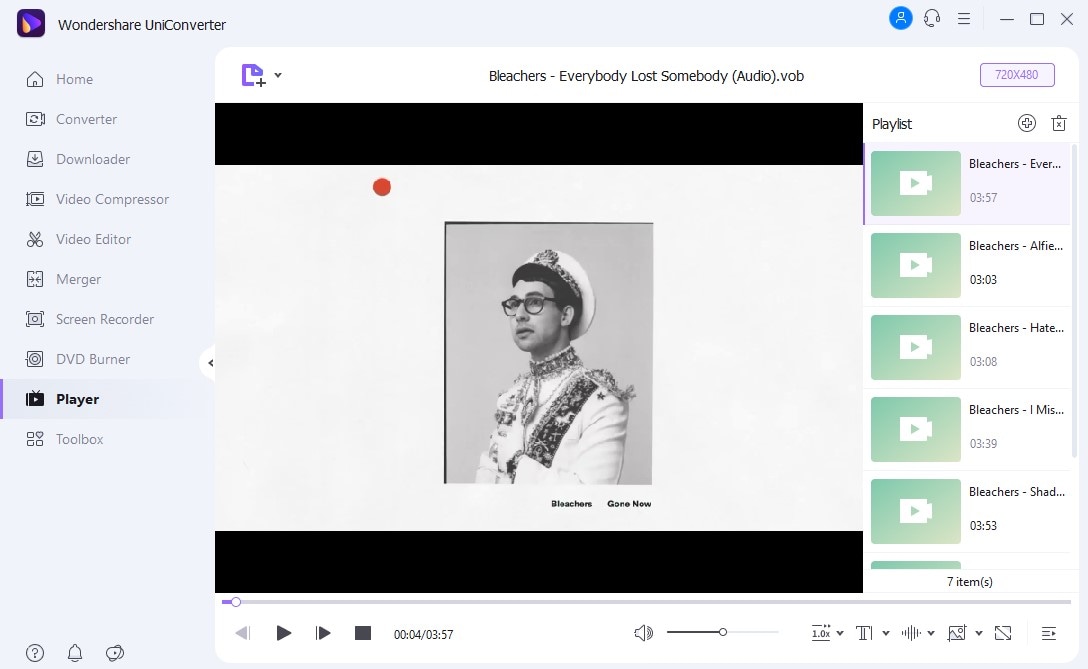 Key features
Wide range of video editing options

Support all video formats

Burn DVDs

Adjust the resolution, size, format, frame rate of the video
Extraction of audio streams from video file

Subtitle editor

Convert video to VR
Supported formats: MP4, AVI, MKV, MPEG, MOV, FLV, F4V, SWF, 3GP, WMV, DIVX, XVID, WEBM, OGV, VOB, ASF, 3G2, TS, MXF, M2TS, TRP, Amazon, and others.
Pros
It can convert your video file into different formats
It is a handful of downloading videos
It allows you to change the frame size, the codec of the video file
Cons
Some of the features are confusing
Pricing:
Buy for Windows ($39.99), for Mac ($49.99)
As one of the most recommended best free video players for windows 10, you can download tons of videos from any site with one click. Connect your video to your smart TV through Chromecast, then cast and stream your video from Real Player PC, and you can also preview your downloads. The app is a multi-media player that assimilates the file format of the video file or the audio file you want to run. The software is developed to terminate the urge to search for other video players.
The software is more than just a multi-media player, it also serves as a converter. Depending on your choice, you can easily convert your files to any video format, such as FLV, M4V, AVI, WMV, MPEG, and others,. The software can switch the videos on your PC into mobile videos for you to view on your mobile phone. The software is also developed to burn CDs and DVDs.
Another exciting feature of this software is the free video editing features that allow you to trim, edit, start & end videos and the ability to share the video file with your friends.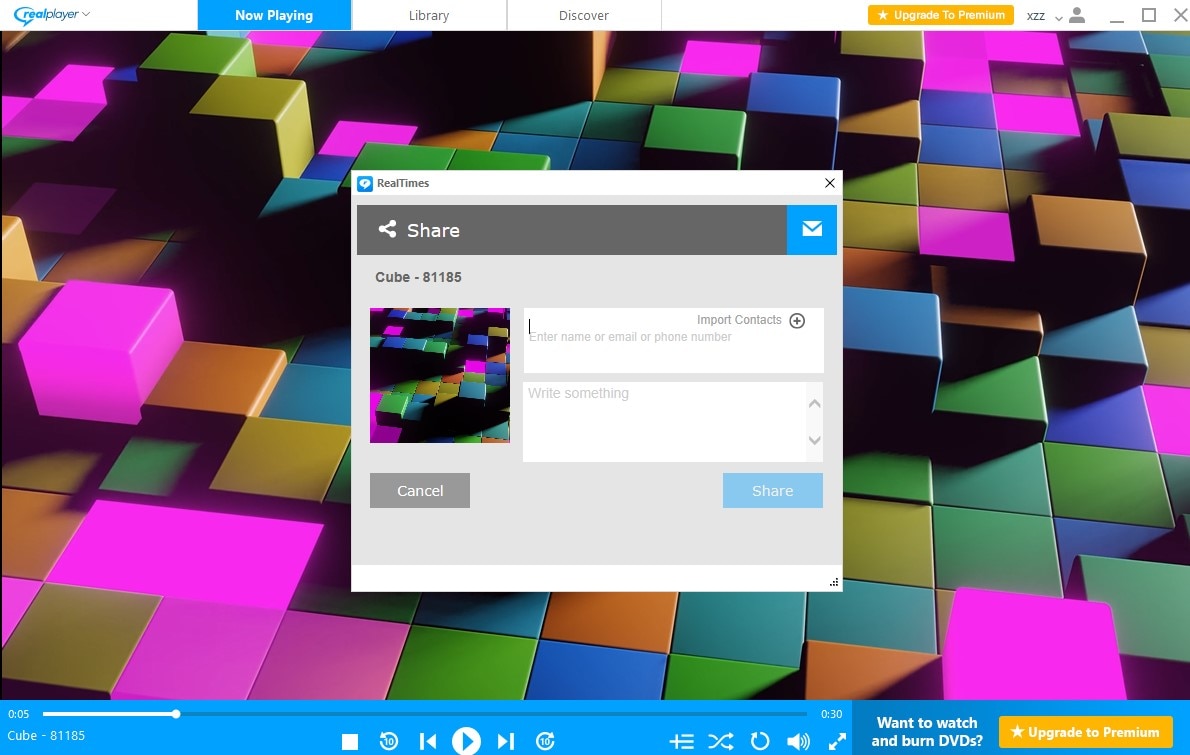 Key features
Organize your media collection

Convert video files

Burn CDs and DVDs
Download videos online

Remove duplicate videos
Supported formats: MP4, AVI, MKV, MPEG, MOV, FLV, F4V, SWF, 3GP, WMV, DIVX, XVID, WEBM
Pros
It's possible to rip, mix and burn CDs
The ability to organize your audio and video files
Cons
It does not have advanced video editing
Pricing: Regular price - $39.99, premium - $49.99
This (GOM player) free windows media player supplies extra features for comfort. The software support playback options, subtitles, different language, subtitle synchronization, and screenshot. The essential feature you need to play your videos without ads is provided with an experienced and upgraded version of the GOM player.
The software interface is developed with different skins, which means you can change the appearance by selecting a new theme. The most fascinating option of the GOM player is that it supports popular media file formats, and it automatically searches the subtitle of the video being played. In addition, you can enjoy the 360-degree mode in your possession. Although, this feature is not supported on window XP and Mac OS.
Enjoy the high resolution and playback that does not display advertisements.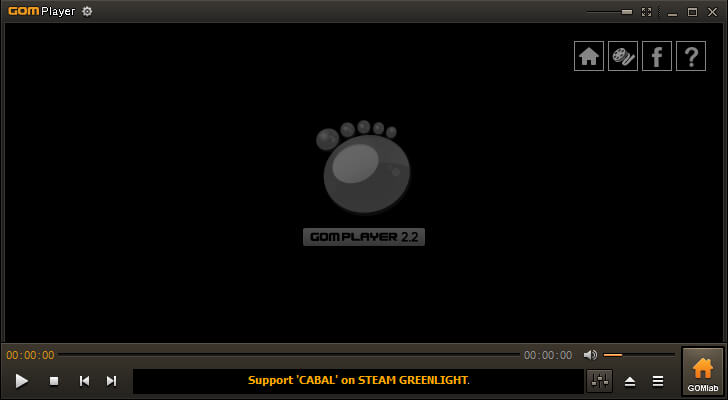 Key features of GOM Windows 10 Media Player
It supports every video format

Changing the aspect ratio, playback size, and audio channels
Supported formats: WMV, MKV, MOV, AVI, FLV, ASF, MP4, and other compatible formats
Pros
You play the video with a URL
It supports a wide range of formats
Automatic subtitle finder
Pricing: Permanent license = $25
Power DVD 21 is a versatile 8k, 4k, and Blu-ray video player for windows 7 and other windows. It is one of the recommended software suitable for any video file format, from enriched audio and playback to perceptive tools that you can use to organize your library, music, videos, photos, DVD movies, and Blu-ray.
Power DVD is among the best performing 4k and 8k resolution media players with the support of HDR10. It also supports playback for blu-ray discs, ultra HD video files, and ISO files for a better audiovisual experience. Power DVD is programmed to read any form of photos, music, movies formats, and other URL.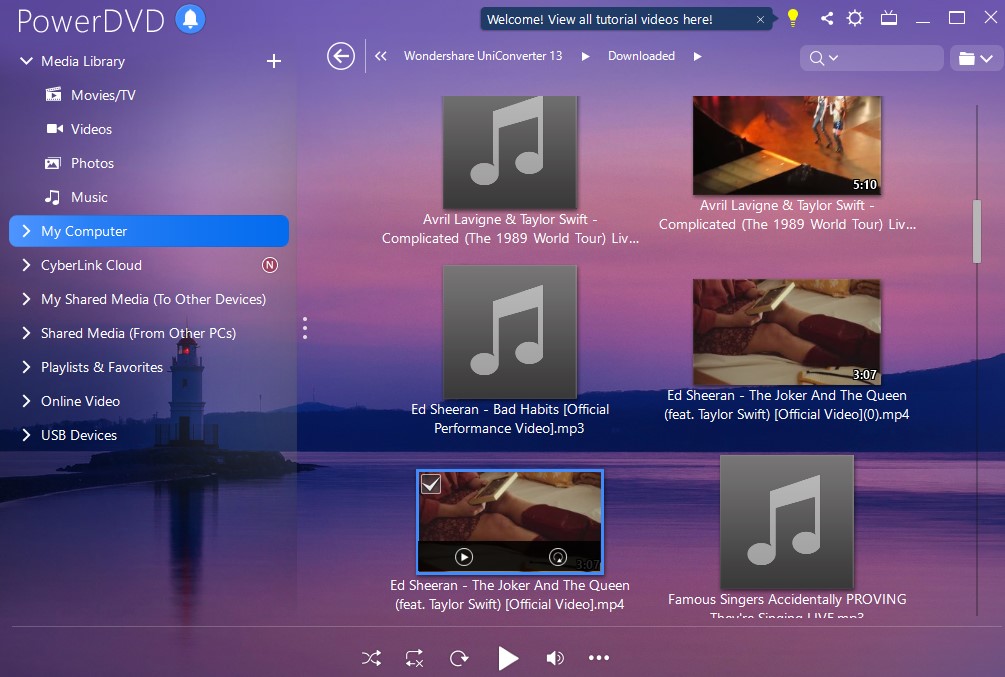 Key features
Versatile for 8k resolution

Watch movies online through the URL
All formats are supported

Audio support
Pros
You can make use of the sharing tools to share the video file
Pricing: Standard: $59.99 > ultra: $59.99
Part 3: Comparison of The Windows Movie Players
| | | | | |
| --- | --- | --- | --- | --- |
| Media players | Format variety | Control options | Play 4k video | Download video |
| 5k Player | Major formats | Yes | Yes | Yes |
| VLC Media Player | Unlimited formats | Advanced options | Yes | Yes |
| UniConverter | 1000+ formats | Advanced Features | Yes | Yes |
| Real Player | Limited formats | Lack video editing | Yes | Yes |
| GOM player | Popular formats | Yes | Yes | It can stream |
| Power DVD 21 | Different formats | Limited | Yes | No |