Watermark Editor-UniConverter
Add image and text watermark to video/photo with customized settings.
Adjust the position of watermark with ease.
Add watermark to multiple video files.
Convert and edit video after adding watermarks.
Additional features include video download, recording, compression, and others.
Having a watermark on a video has been one of the best ways to protect the copyright of video and image content and promote brand recognition when people view or stream your content online or offline. But sometimes, when we view photos or images, even watch a video whether it's a movie, tutorial video, lecture content, music video, cartoon, and more, we love not to miss out on any speech, scene, subtitle, and detail of the video, but in a kind of way, the image or video has a watermark on it that restricts us from having a full picture viewing, unable to read what is written on the image to have an understood understanding about what it entails. Undeniably, the closest option we tend to look for is how to remove watermark in photoshop easily or use other good watermark removing software. There are several good watermark-making and removing software like Photoshop that would allow you to remove watermarks from images easily without any stress.
Part 1. How to Remove Watermark in Photoshop
PhotoShop is a graphic designing software with an intuitive interface that gives users the chance to crop images, edit images, stimulate paintings, design graphics, design website graphics, draw arts, create a 2D and 3D view of images, create logos, add and remove watermarks, and more. The image-creating and editing software is a powerful tool when it concerns adding or removing a watermark from an image, animation, and more. Whether you're looking for how to remove watermark in photoshop or how to add watermark in photoshop, Here are steps you can take to direct you:
STEP1
Firstly, download and install PhotoShop if you don't have it installed on your PC. After this is done, launch the PhotoShop software and load the image you wish to remove the watermark from to Photoshop's editing interface by opening the image with Photoshop.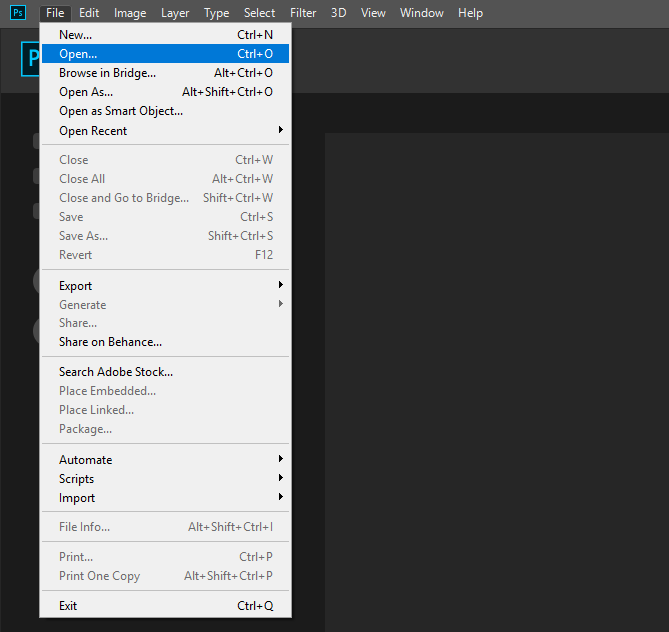 STEP2
After loading the image to the PhotoShop editing interface, zoom the image to the part you wish to remove the watermark by pressing CTRL & + symbol. Then go straight to use the Magic Wand Tool at the left side of photoshop's display window to select the watermark on the image. After the selection, you'll need to expand the selected watermark by 5px to have a wider background pixel.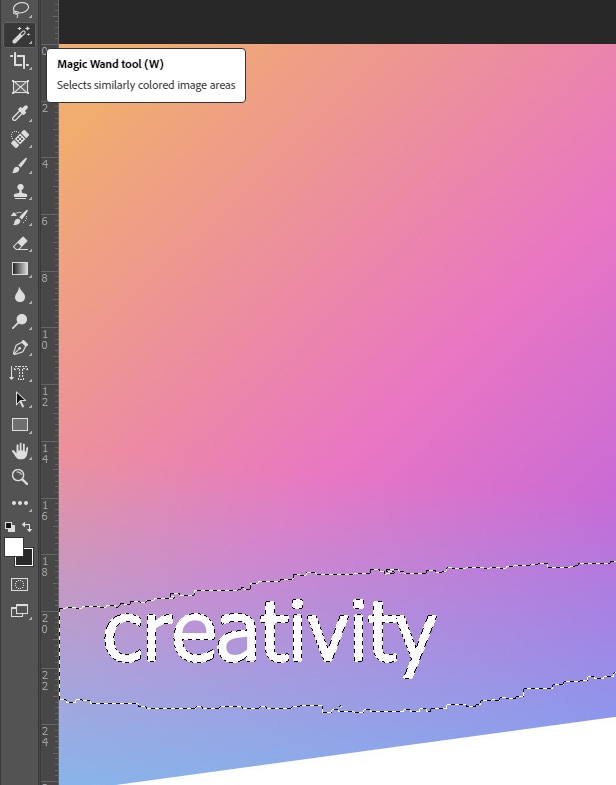 STEP3
To expand the selection, just click select at the top of the photoShop's interface, from the dropdown menu choose Modify > then Expand. Once you click on expand, a small window displays where you can Expand the selection by setting Expand Settings to 5 pixels. When you're done click OK to save and exit. Now you can completely remove the watermark by selecting edit at the top of the main displayed interface, then choose Content-Aware-Fill and that's all.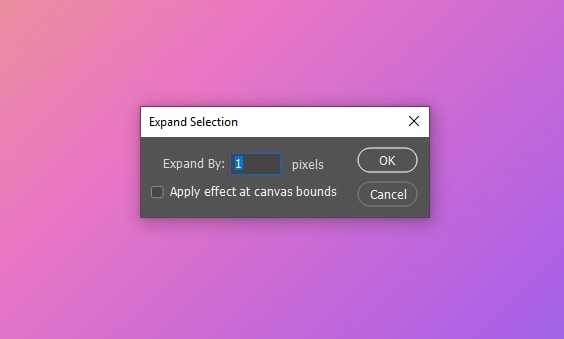 Part 2. How to Add Watermark in Photoshop
Just as you can remove watermark in photoShop, that's how you're permitted to add watermark in photoshop to an image. For more knowledge on how to add watermark in PhotoShop, kindly follow these detailed steps to guide you to watermark Photoshop images.
STEP1
Launch the PhotoShop software on your PC. Once it's opened, Go to the File from the menu bar, then click PLACE EMBEDDED from the displayed option. Immediately after you click the place embedded, search for the logo or watermark you wish to use and select the PLACE button.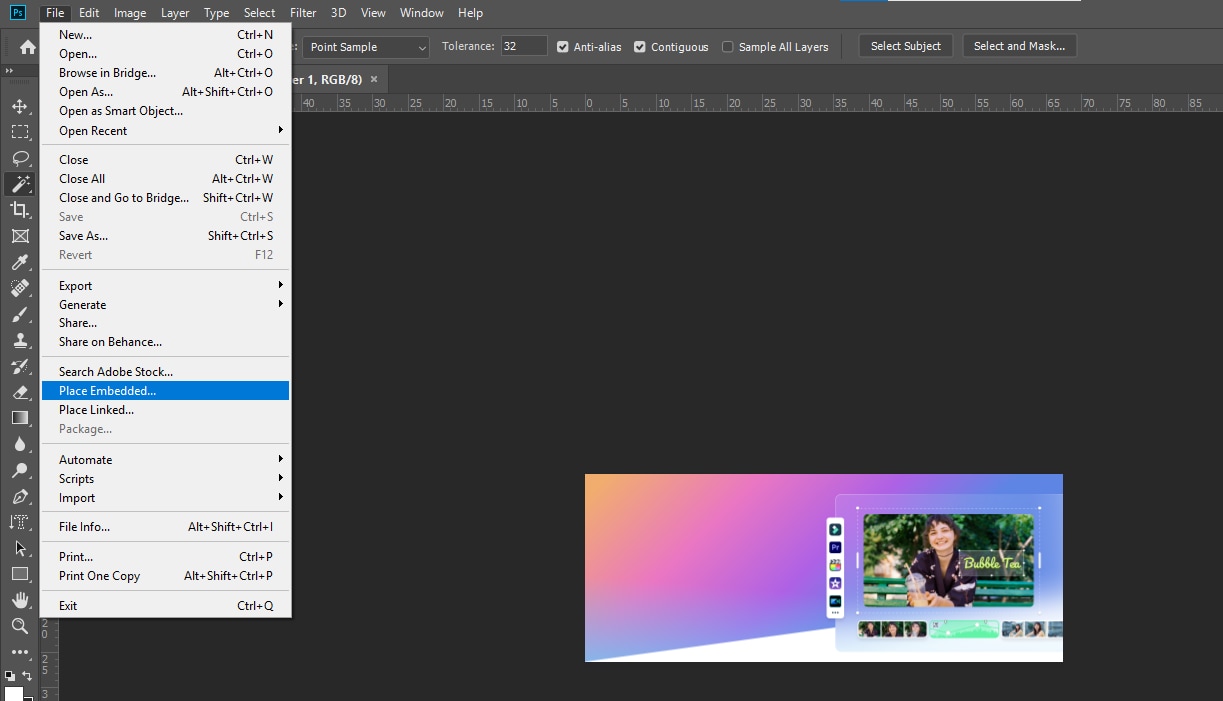 STEP2
Now you'll have to resize the watermark logo you want to add by dragging the edge of the watermark logo. Once you've resized the watermark logo, from the upper toolbar click the Tick symbol to accept the resize or use the ENTER/RETURN from your keyboard.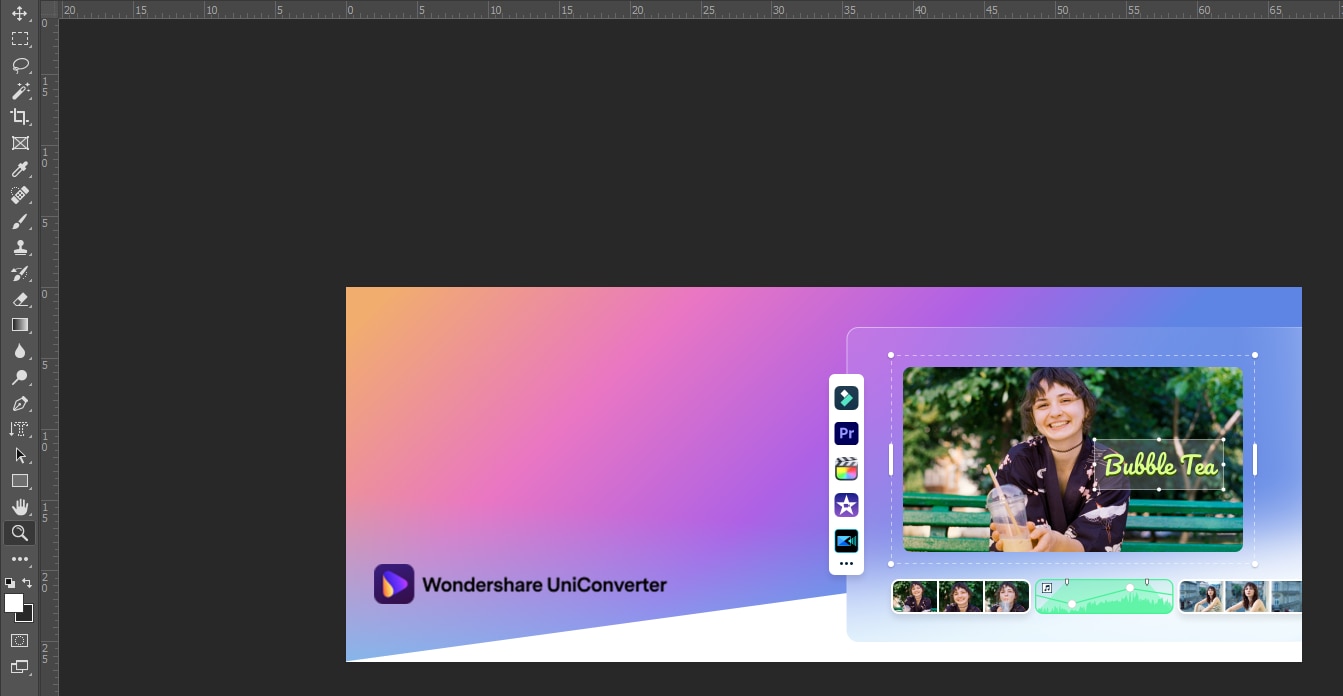 STEP 3
Now that you're done placing the watermark logo on the image you wish to add watermark, using the Move tool you can adjust the position of the logo and the opacity of the logo using layer opacity. Once you're satisfied with everything you've done, all you need to do is – Save for web and you're good to go.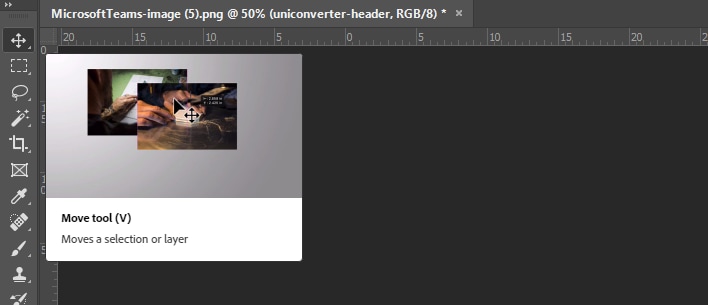 Part 3. How Remove/Add Watermark with Adobe Photoshop Alternative-UniConverter 13?
As it's in the knowledge of several people who have probably used Adobe Photoshop that the software is quite expensive to subscribe to and requires steep learning for users to work on perfectly, people seem to look for an alternative on how to put a watermark on a photo without photoshop – a software that can match qualities and standards with Photoshop if not more and of course it has to be easy to use and have an understandable user interface. Just in case you don't know how to make watermark in photoshop or you're finding photoshop to be difficult, there is only one trusted and less expensive software with a beautiful and understandable user interface that permits its users to beautifully add watermark to an image or a video – Uniconverter 13. The Uniconverter 13 is a product that offers you a lifetime opportunity to have an all-in-one media editing tool for yourself and self alone. If you can't watermark in Photoshop, Uniconverter 13 is at your service, any day, anytime. The intuitive software offers tools like a converter, downloader, compressor, merger, video editor, DVD burner, screen recorder, media player, and a toolbox that contains extra editing tools like a gif maker, watermark editor, subtitle adder, CD burner, and more.
Wondershare UniConverter 13 - Best Video Converter/Editor for Mac/Windows
5,481,435 people have downloaded it.
UniConverter supports many formats and handles conversion equally, ensuring that high quality is delisered at all times.
During the conversion process, you may add multiple files since the program does batch conversion of files.
You can use the editing suite that covers subtitle editing, watermark editing, etc to make your results creative masterpieces.
This software facilitates file transfer to devices like Android and iPhone among others once the conversion is complete.
UniConverter is also capable of handling video compression hence ensures you acquire the video sizes you desire.
If you wish to take the glory on how to put a watermark on a photo without photoshop, here are the keys to open the glory door.
STEP1

Download and install the Uniconverter 13 if you don't have it installed on your pc whether you're a Mac or Windows user. Once you have the software installed, launch it. Immediately the Uniconverter 13 opens, at the left side of the display, from the home menu click on Toolbox and select the image converter option.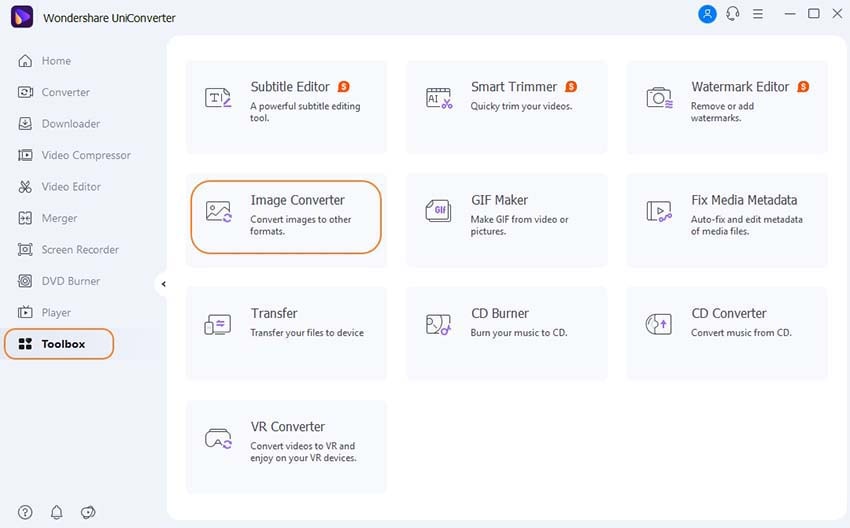 After selecting Image Converter, the image converter interface appears, from the top left corner click the Add Image icon or use the drag and drop method to import the image you wish to add watermark.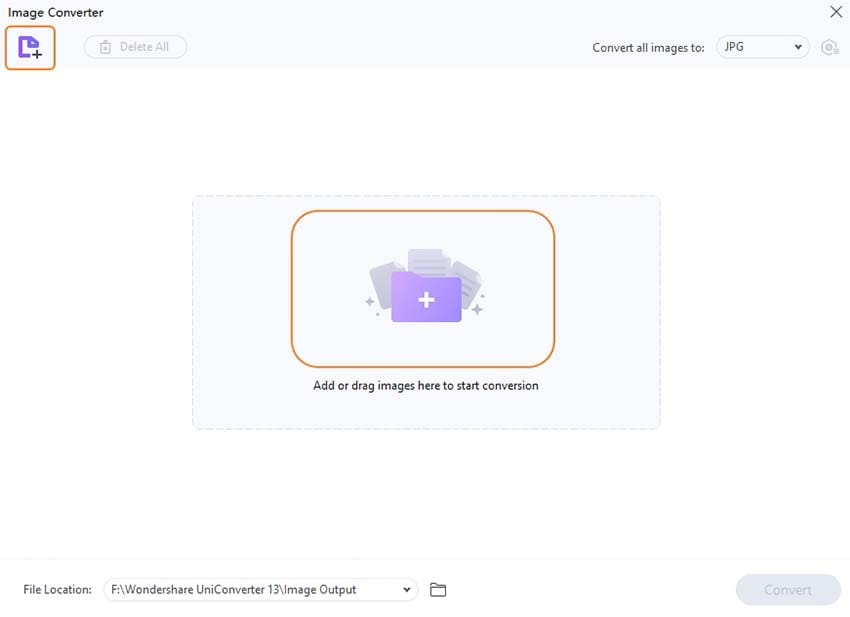 STEP2

After importing the image to the converter's interface, click on the edit icon you'll see below the image thumbnail.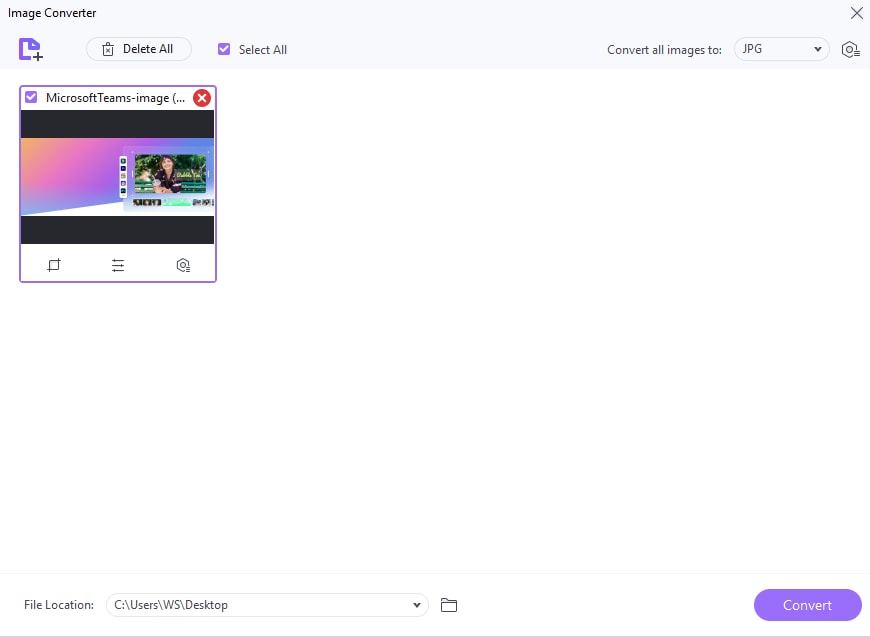 From the displayed window after opening the edit icon select the Watermark tab at the top of the window. After this, you'll be able to add watermark by using Image type or Text type, set the opacity using the transparency slider bar. Once you're done click OK to save and exit the settings.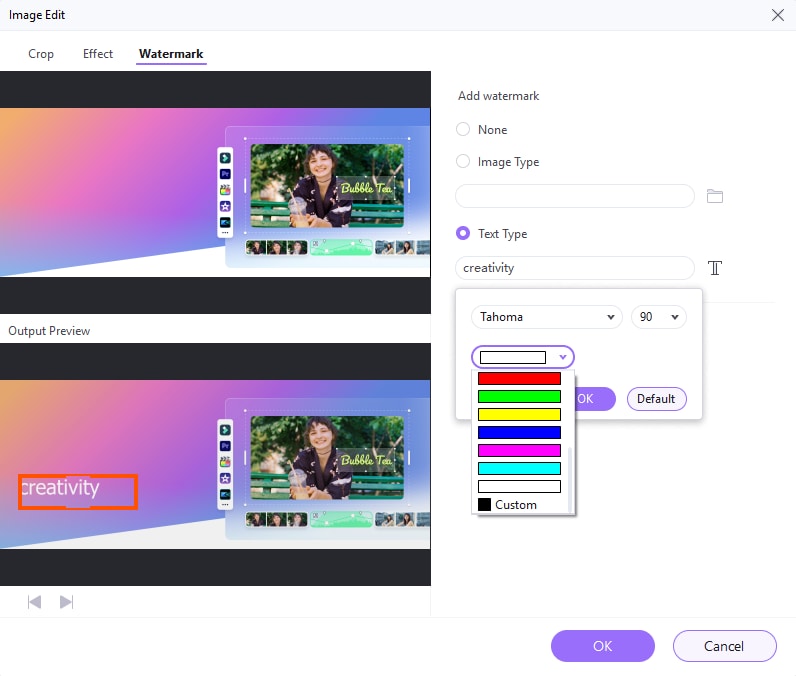 Note: you can right-click on the image thumbnail you see to preview, Open File Location, Delete the image, Clear converted Task, and use Attribute to access the information about the image.
STEP3
If you also wish to adjust the quality of the image, you can click the settings icon below the image thumbnail and use the Quality slider. Once everything is done, choose an output format you'd like your image to be converted by clicking the "Convert All Image to" dropdown option and clicking the "Convert" button to finish up the process.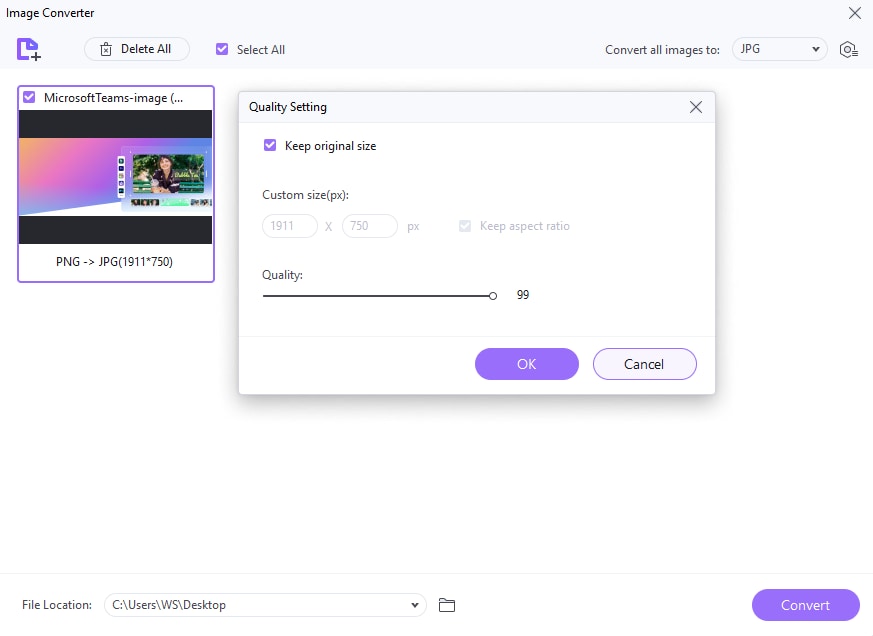 Q&A
Can UniConverter add /remove the watermark on video?
Yes, it can. UniConverter has made everything easy for its users with a beautiful and friendly interface so If you wish to know how to add or remove watermark on a video,
just download UniConverter 13 and enjoy it!
Is it illegal to remove the watermark?
It depends on what you intend to do with the video or image. If it is not for a commercial or fraudulent act you're safe because nobody would get to know. According to section 1202 of the U.S copyright act, it is illegal to remove or eliminate an individual's or company's watermark from their photo, or other content, if you're caught you will pay a fine starting from $2500 to $25,000 depending on the intensity of the damage you've caused, including the attorney's fee and damages for the infringement.