Remove Watermark from Video-UniConverter
Remove any unwanted objects from the video without degrading the video quality.
Locate the position of watermarks with ease.
Add watermark to multiple video files.
Convert and edit video after adding/Removing watermarks.
Additional features include video download, recording, compression, and others.
Everyone love to have everything they desire for themselves. As known that a watermark is added to a photo or image solely to protect the copyright of the owner of the image. As a creator or brand owner that deal with photographs or other media works the require you to use a watermark, you might want to reposition the watermark on your photos or decide to replace the watermark on your photos possibly because you're tired of the old one, or even decide to remove and get off it completely without stressing at all. How to remove watermark from photo shouldn't be an issue except knowing the right software to use to remove watermark from image. There's a lot to cart away with if let this article takes you to a never-been land where you would use the appropriate software to know how to remove watermark from a picture easily with no stress attached.
Part 1. How to Remove Watermark from Photo If You Use Windows/Mac Software?
Whether you're a Mac or Windows PC user and you've been wanting to remove watermark from a photo, you need nothing to bother you because this article is ready to give you all what you've been longing for – how to get rid of watermarks on photos with the listed software below.
Photoshop is a graphic editing software that provides users the access to edit photos, manipulate photos, draw on images, make a 2D or 3D graphics design, website graphics, and more. Amazingly, this software would allow you as a user to remove watermark from a picture – all you need to get done is follow the instructional steps on how to take watermarks off pictures below;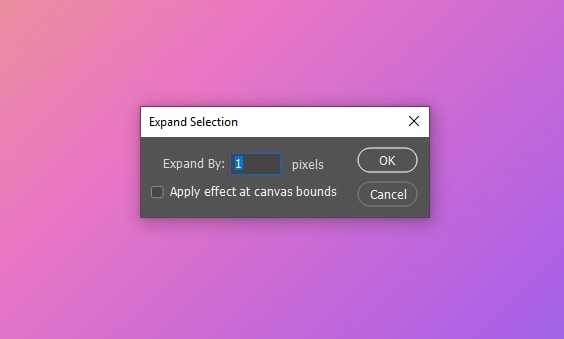 STEPS
Launch the photoshop software and load the image you wish to remove the watermark. Zoom the watermarked part of the photo using CTRL& + Symbol, then select it with the magic wand tool you'll see on the interface. Now you'll have to expand by clicking select > modify > Expand and set the pixel by 5. After this, remove the watermark by clicking edit from the top of the menu, then Content-Aware-Fill to finish it up.
Pros
Photoshop is one of the best graphic and image-editing software that offers high output quality when editing
Aside from being able to remove watermark from a photo, the software also allows you to create any desired watermark logo.
It has complete editing tools
Cons
You can't use photoshop if you're not an experienced user.
You're not chanced to fully purchase the software to yourself. You can only subscribe.
Photoshop's subscription plan is quite expensive
Fotophire is another product of Wondershare you can easily use to remove watermark from photos. The app is an image editing software that makes it possible for users to crop, blend and retouch images, change filters, add effects, erase unwanted objects, add a background, and more. If you wish to know how to get watermarks off pictures using Fotophire, here are steps to guide you: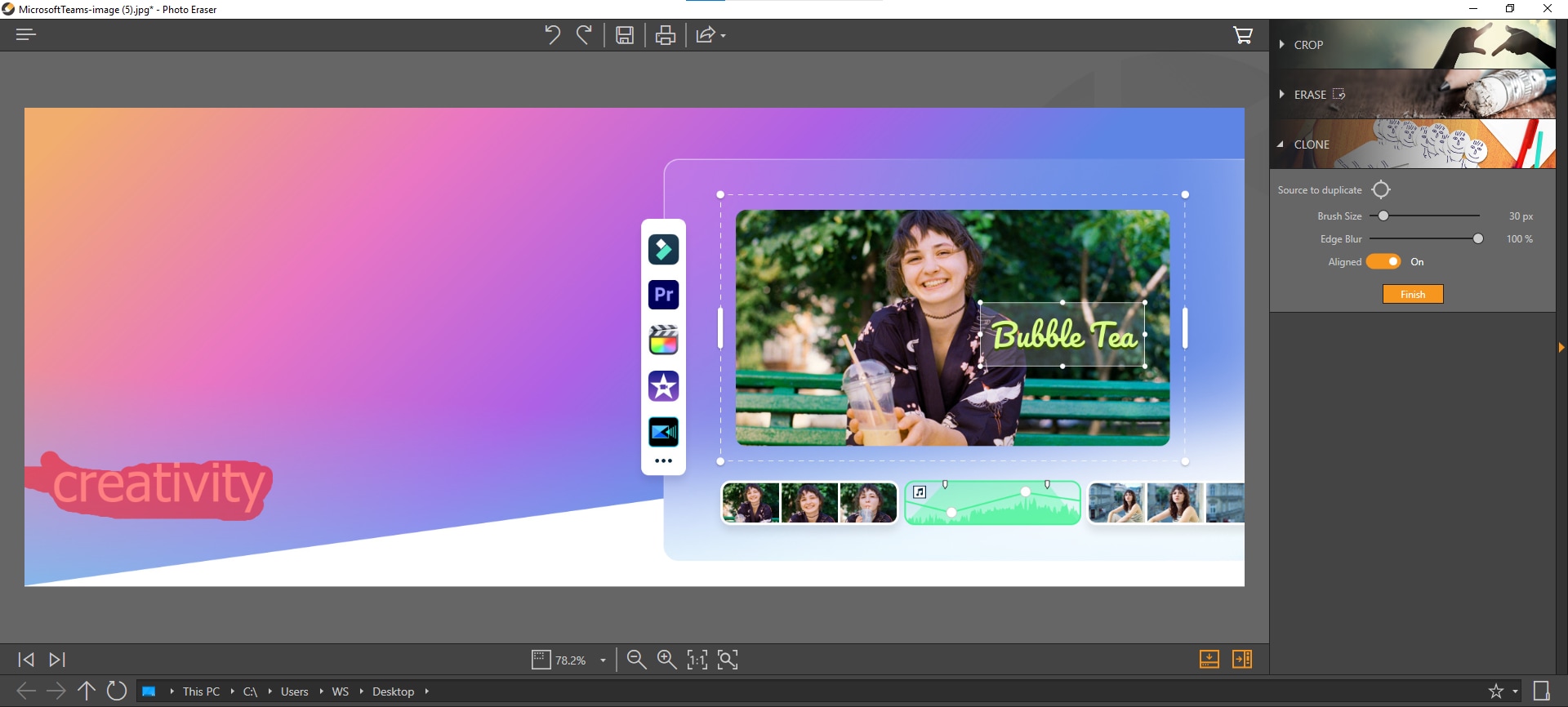 STEPS
Launch the Fotophire software on your PC whether you're a Windows or Mac user. Once you've launched Fotophire, load the image you wish to remove the watermark at the Photo Eraser section, Once the image is loaded to Fotophire's interface, select the watermark on the photo. After the watermark is been highlighted and selected, just kindly click on the erase button to remove the watermark from the photo.
Pros
It requires no steep learning as its user interface is direct and understandable
Fotophire allows users to edit an eye-catching photo
Cons
The free trial only lasts for 7 days
You'll need to have a subscription plan if you'd like to continue with Fotophire
The part you erased the watermark will appear blur
Photoworks is an amazing image editing software that is mac and windows compatible. This software gives you a chance to fully edit your image by retouching, adding background, eliminating unwanted objects from a picture like a watermark logo, removing the appearance of an unwanted individual from the image's background, and more. As Photoworks offers its stoners the benefit of removing watermark from a photo, if you'd like to use the software to remove watermark from a picture, use these steps on how to take watermark off a photo;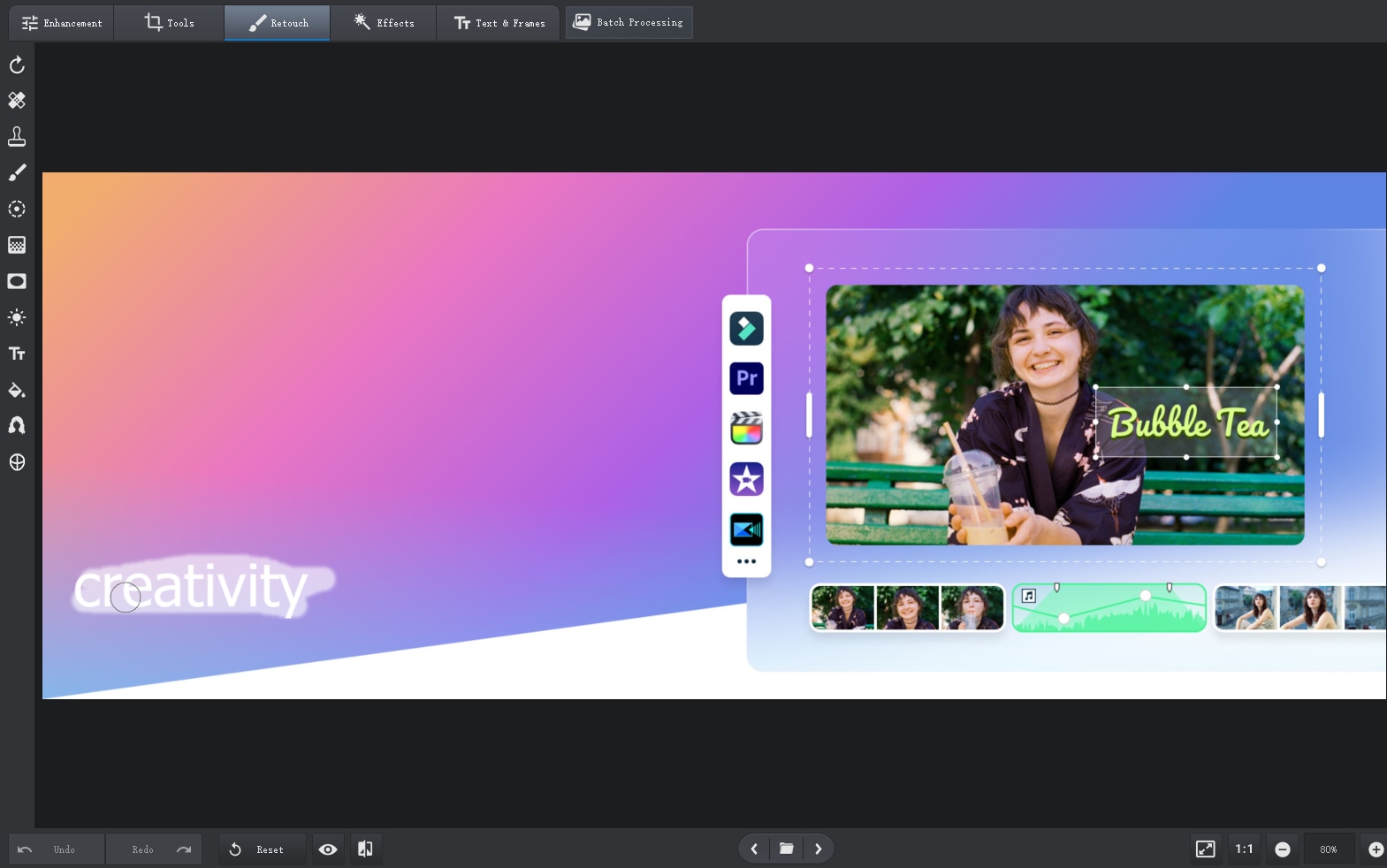 STEPS
If you're a mac or Windows user and you intend to use this software, first of all, download and install Photoworks on your PC. After the installation, launch the software and import the image you'd like to remove the watermark from to the software's interface. After the image is loaded from the interface, at the top of the Photoworks window click on the Retouch tab and select the healing tool. Afterward, you can set the size, feather, and opacity all just for precision and accuracy. Now you can eliminate the watermark completely from the image by just painting over the watermark with the healing brush. Once you're done click on the Save button at the top right corner of the displayed interface to save your edited image
Pros
Photoworks offers a free trial mode
It has an easy and understandable interface
Photoworks possesses good editing features
Cons
It only supports Windows and Mac
It software is a little expensive
Photoworks sometimes stops working on your pc due to errors
Photoupz is an impressive and fully functional photo editor with exceptional features that enroll users with quality when it comes to photo or image editing. The software allows users to remove unwanted details from images without being noticed. You're also allowed to brighten your picture if you'd like to. If you're willing to use Photoupz to learn how to get rid of watermark on pictures, let the step below toll you;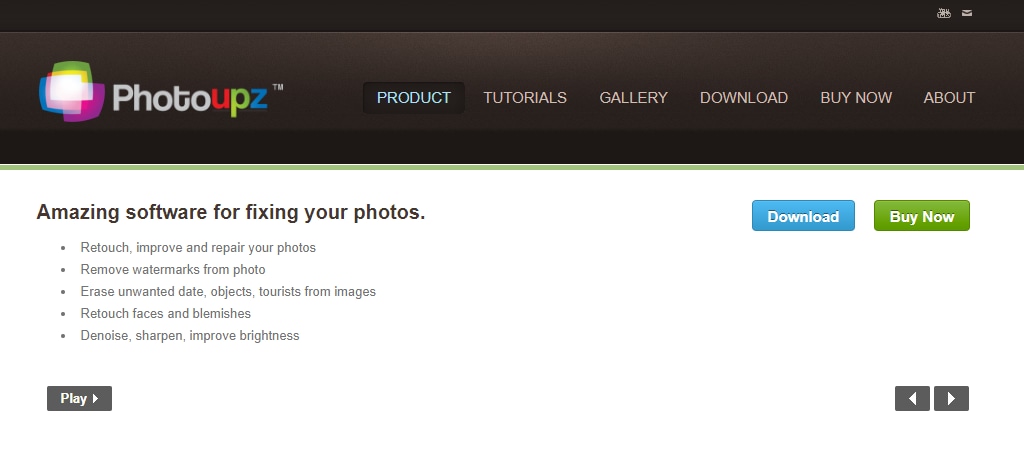 STEPS
Download and install Photoupz on your pc if you're a Mac or Windows user. Once it is installed, open Photoupz and use the foldericon at the top left corner of the window to open and load the image you wish to remove the watermark. Once the photo is in the interface, from the left side of the interface click the pencilicon and paint over the watermark. If you notice that the watermark is in between two background layers, you can use the double arrowhead line below the pencil tool to demarcate to give perfect editing after clicking the eraser tool below the double arrowhead icon.
Wondershare UniConverter 13 - Best Video Converter for Mac/Windows
5,481,435 people have downloaded it.
UniConverter supports many formats and handles conversion equally, ensuring that high quality is delisered at all times.
During the conversion process, you may add multiple files since the program does batch conversion of files.
You can use the editing suite that covers subtitle editing, watermark editing, etc to make your results creative masterpieces.
This software facilitates file transfer to devices like Android and iPhone among others once the conversion is complete.
UniConverter is also capable of handling video compression hence ensures you acquire the video sizes you desire.
Part 2. How to Remove Watermark from Photo If You Choose Online Platforms?
Pixlr is an online software with full functional editing tools and features that permits you as a user to edit photos, add effects, add a background, use filters, and remove watermark from photo online without having to download or install any software on your PC. Whether you looking for how to remove watermark photo on an iPhone, Android, windows, or MacBook, using the online Pixlr follow these steps;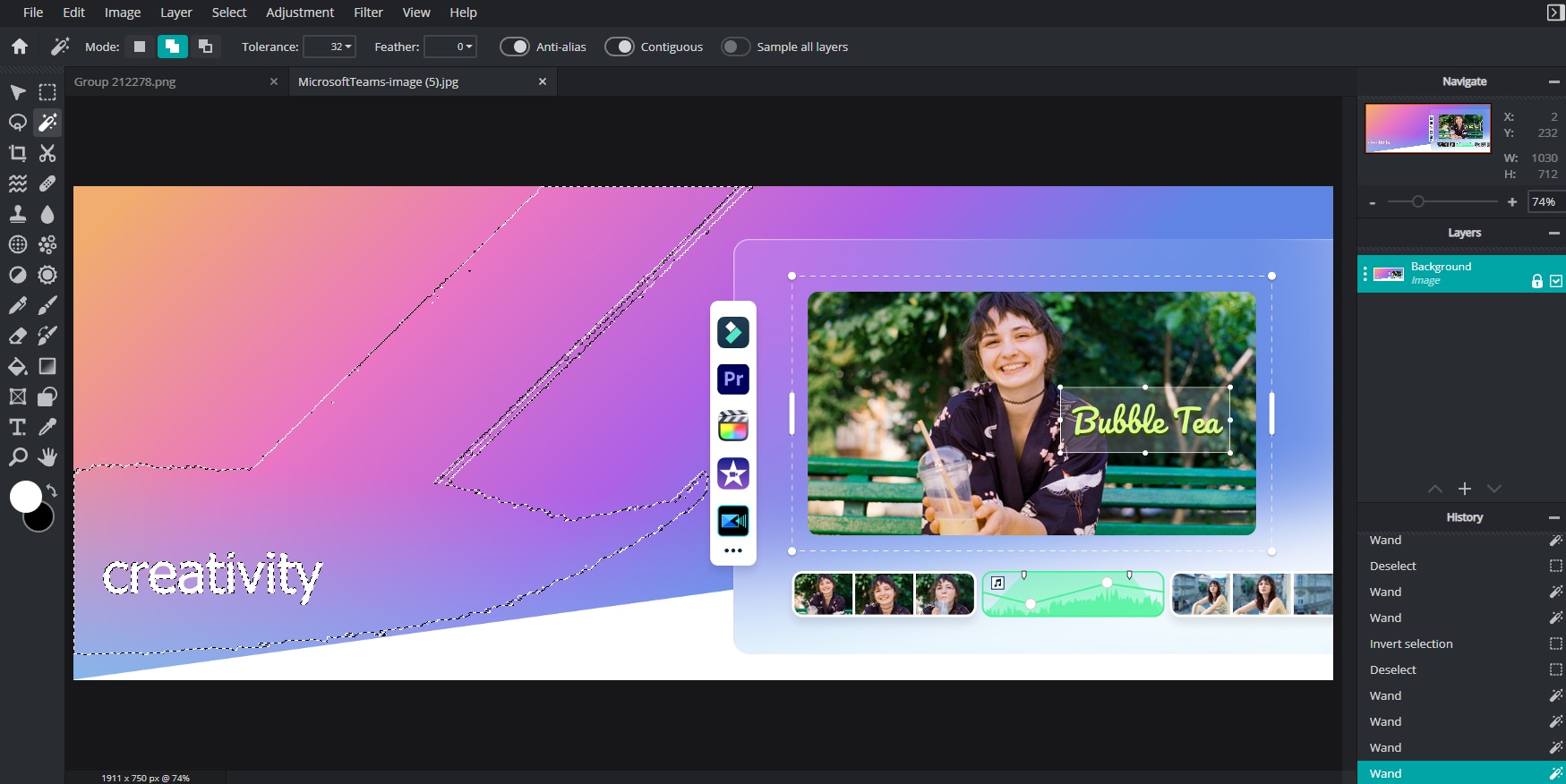 STEPS
Ensure that your device is connected to the Internet, then load the online Pixlr on any browser available on your device. Once the online software loads, click on Launch web app. After Launching the web app, select OPEN IMAGE FROM COMPUTER to import the image you wish to eliminate the watermark from. Once the image is in the user interface, click the Spot heal tool from the numerous tools at the left side of the window and set the size of the tool from the top right corner of the window. Once it's done, hold the left button on the mouse and drag the tool over the watermark to remove it completely.
Pros
Pixlr is compatible with Android, iOS, Windows, macOS, and other operating systems
Pixlr does not require any specific browser therefore you use any browser you like to utilize.
Cons
The eliminated part seem to appear blurred if it's not well-edited
Pixlr only supports JPEG format
Once the connection is off and you're not signed in, you lose your work.
Apowersoft is another good online editing software that allows users to edit a video or photo by adding effects, trimming and cutting, adding subtitles, removing watermark from images, and more. For us not to waste time listing all the qualities and forget our primary objective of being here – how to remove watermark from an image. If you have a pretty image and wish to know how to remove Getty images watermark, follow these steps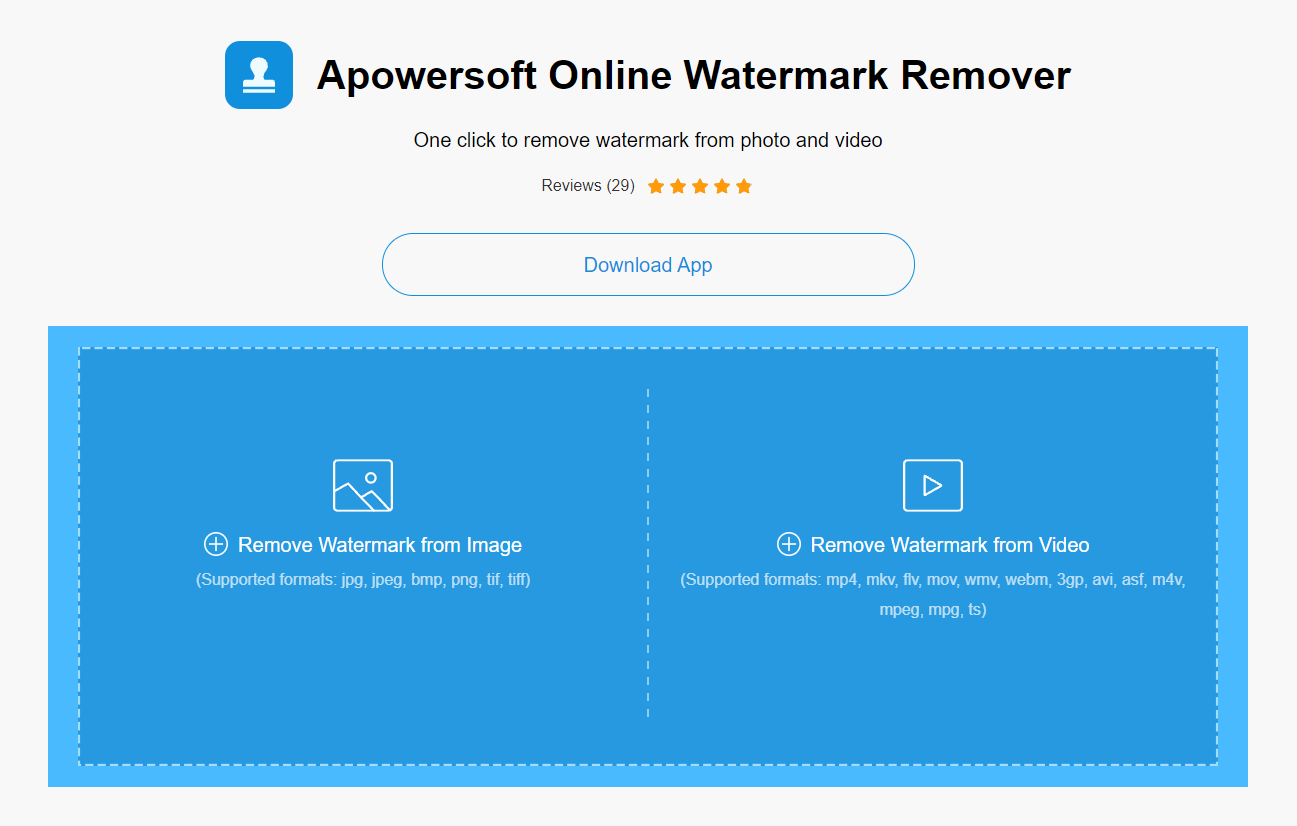 STEPS
Firstly, load the online Apowersoft in your browser and use the remove watermark from image to import your image. Once the image is uploaded, highlight the watermark then click erase to remove the watermark from the photo for free.
Pros
It Supports formats like jpg, jpeg, BMP, png, gif, tiff
It is simple, direct, and understandable
Cons
The eliminated part becomes blurry
It can only function when there is an internet connection
It's cannot be recommended for professionals
If you're an iOS, Windows, macOS user and you wish to remove watermark from photos on android you can follow the guideline below to walk through every step on how to use Theinpaint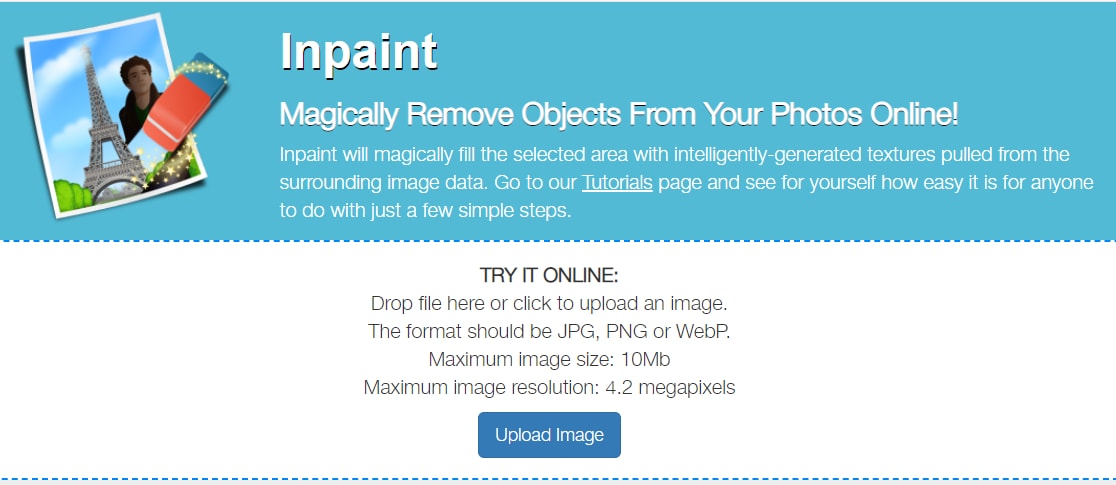 STEPS
Load the online software from your browser. After this, upload the image you wish to remove the watermark from to the online software. Once the picture is uploaded to the online software interface, use the pencil tool or the other drawing tools to paint over the watermarked area on the picture and click Erase at the top right corner of the interface. After this, click on the download button to save.
Pros
It is easy and simple to use
The online software is free.
It supports any mobile device
Cons
It requires an Internet connection to perform
The erased part appears to be a blur
It cannot be recommended for professionals
PicMonkey is another wonderful photo editing app that offers you a chance to remove watermark from Photos. If you wish to know how to remove a watermark from an image then follow the steps below.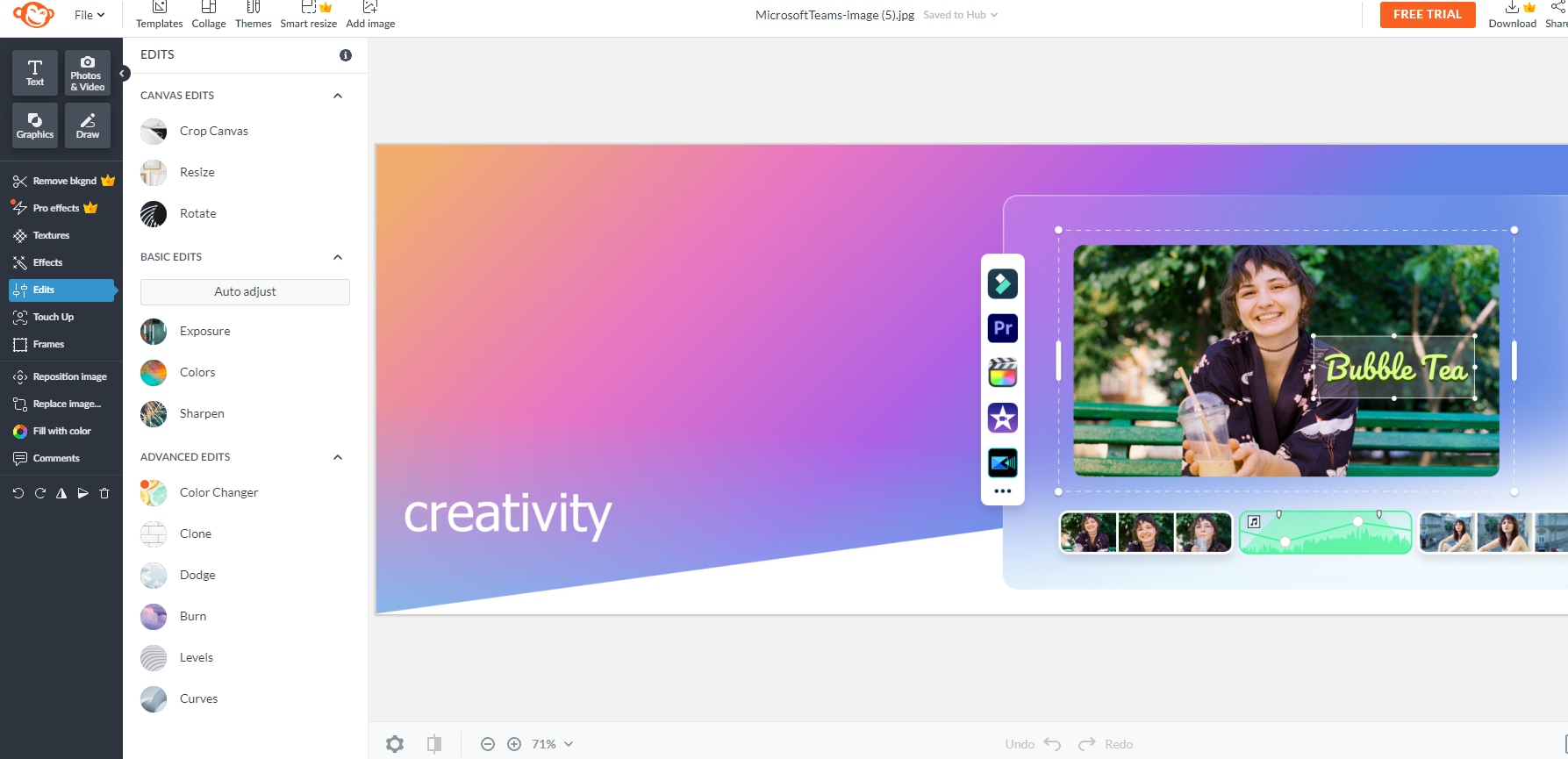 STEPS
Launch monkey pic monkey and load the image you wish to remove the watermark. From the editing tab under advanced edits select clone. Set every necessary parameter like size, hardness, and strength. Afterward, set the source and drag the cloning brush over the watermark.
Pros
It has a beautiful and well-organized interface
It has various editing features
The high output quality is assured
Cons
Subscription is quite expensive
It requires steep learning for inexperienced users
Editing with Apowersoft is time-consuming
Q&A:
How to add a watermark from a photo/video?
If you are in search of the best way you can add watermarks, then you have nothing to give to worries because there's a made-easy integrated software that offers the highest quality and is satisfying when it concerns video/audio/photo editing, conversion, compressing, how to add watermark on a photo/video whether it's online or offline – the Uniconverter 13
Is it illegal to remove watermarks from pictures or videos?
It depends on your intention with the removal of the watermark from the picture or video. If you own a brand and you have a new watermark logo, you can remove watermark from your photos with no complication since it's your product. It is only illegal when you remove watermark from a photo that isn't yours to add your own watermark to it.