AI Background Remover - uniconverter
Remove image backgrounds in batch.
Change the photo background with the built-in templates.
Upload the local images to switch pictures' backgrounds.
Remove image background quickly with AI.
Other features include a converter, recorder, downloader, compressor, and so on.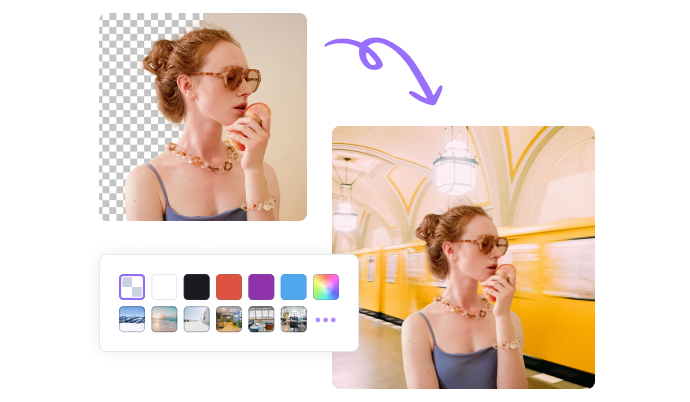 Are you a video or photo editor? It doesn't matter if you are doing it for fun or business, removing backgrounds from pictures is always one of the toughest hurdles we face when editing videos and images. OH! Especially if you are using a very incompetent picture background remover that will take most of your time and still leave some white spaces in the back. Here, we have a list of complete, perfect, and competent tools to delete background from images. Now you can create a better PPT and video cover.
Part 1. How to Clear Background in Images with Online Tools
Let's open the floor with ways to take the background out of a picture using online tools. Online tools are very convenient, very, very convenient because obviously, you don't need to download any software, and you don't have to download any additional files to clear the background from images. Just access the website and start your jobs once and for all. However, as we have mentioned in the introduction, not all picture background removers are good; maybe for personal jobs where people won't criticize you too much, but they are not suitable for official jobs or public posting. So let's begin;
Remove.bg is a Background eliminator for people who don't want to do much but kick back and let the AI do its thing. Remove.bg is said to be 100% auto when you want to erase background from an image. You have different tools and options made for different purposes; the settings for an individual are different from that of photographers, you get even more advanced settings in that aspect. There are others as well, like for Marketing, Developers, Ecommerce, Media, etc.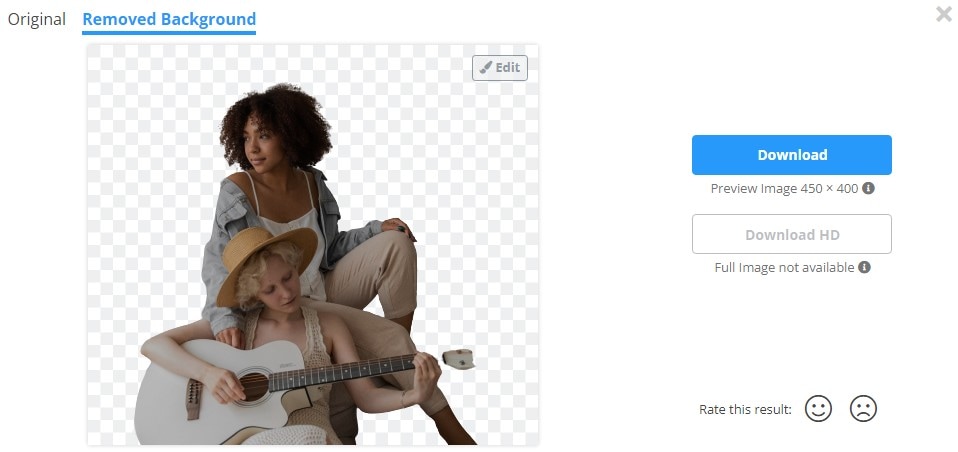 Key Features
Upload using URL and drag and drop function
100% automatic background remover
It contains some other useful tools to get rid of background in photos like a Photoshop plug-in, automatic picture background remover for Mac
It has some picture editing plug-ins as well
Supports some content management apps to help you arrange your jobs in an orderly manner
Pros
It can upload a picture from online sources
You don't need to do anything, just upload and wait for your no background image
It is free; despite its ease of use
Cons
It can only export pictures in PNG format
Sometimes an important part may get cut out, and since it automatically cut background out of photos, there is nothing you can do about that
This guy is also an AI-powered pic background remover that lets you cut out background of images, and it takes things to the next level by having a background customization option. This allows you to remove an original background, including the ability to remove checkered background from images and place the stock images as the background, or you can just design a new background altogether. Another function that makes Slazzer unique is that it has an official Slazzer Background remover software on Mac, Windows, and Linux, and it can cut out image backgrounds in bulk. This means that you just have to add the pictures, and voila! All background will be cleared automatically.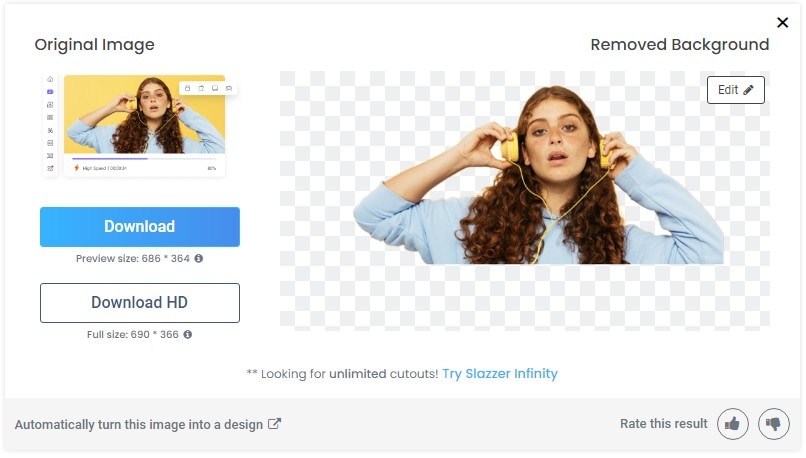 Key Features
It has its own software, and it is even available on three of the most popular devices.
Delete background picture in bulk
Customization of no background images
Cut-outs; if you don't need the whole picture
Pros
You can upload more than one image at once.
Features background customization options after you clear background from image
Automatically turn images into a design if you choose to
Cons
It might cut out some of the parts you need to keep, and it might sometimes fail to cut out the parts you need to delete
It's classy, trendy, and does its job perfectly. Removal.ai comes with many ways to make background removal even easier. Let's start with uploading the picture. You can upload pictures for background removal by clicking on the obvious choose a photo tab, or you can drag and drop, and you can even copy and paste. How cool is that? Removal.ai might be a tad bit above its counterparts when it comes to functionality. It can cut out background of images automatically and in bulk as well. It doesn't have other supporting features, but it simply does it, right?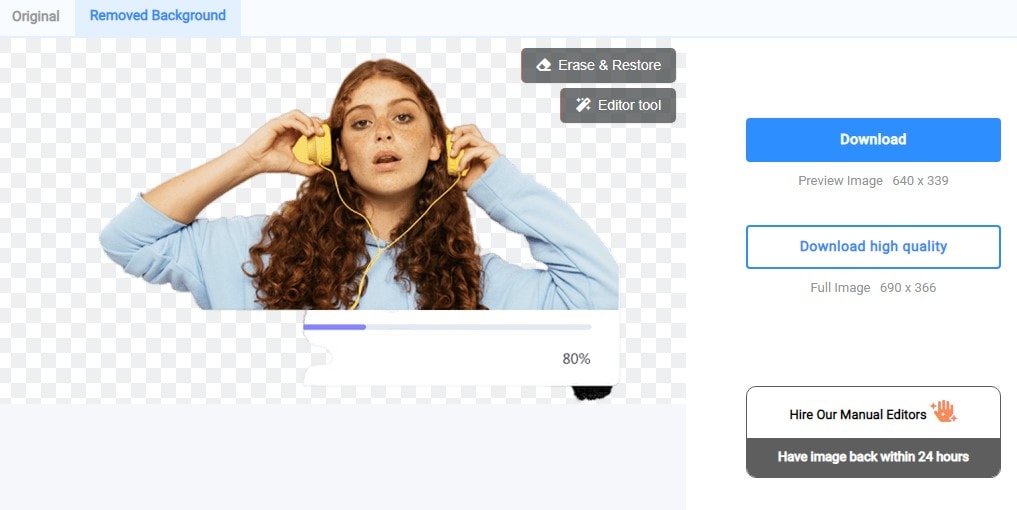 Key Features
It is AI-powered
Erase background from image in bulk
Customize background designs
Add texts, captions, and effects
Eraser tool for Manual background remover
Pros
Manual editor is available
It can remove background quickly
Cons
Dose not support batch removal
Downloading the high-quality exported image will cost your money
The removing result is not quite precise
Part 2. How to Delete Background from Image in Easy Offline Ways
Now that we are done with how to delete background from images using online tools, let's consider the offline options. It is not every time that you will have a data subscription, and you might not even be in a position where you can use your data or as an editor, the functions provided by online tools are just not enough; you want more. Then offline tools can satisfy you for sure. Here is a list of our top picks offline.
UniConverter is by far one of the most economical and resourceful media editors. It serves as a multipurpose software that features many tools for editing different media. Video conversion, audio compression, watermark adder, subtitle creator, can effortlessly cut out image background. Its pic background remover is also AI-powered, meaning you don't have to do anything. Just upload your image and watch it do the trick. Uploading pictures and removing background does not reduce quality, and UniConverter is known to support lots of formats, so no popular image format is left behind.
Steps to Remove Background from Images using UniConverter
Step 1

Launch UniConverter and Open Toolbox

After launching the UniConverter software, move to the last tool on the list on the left side of the screen. The last tool should be Toolbox. When you click on it, the screen changes, and it brings out UniConverter tools in the Toolbox. Locate Background Remover and click on the tab.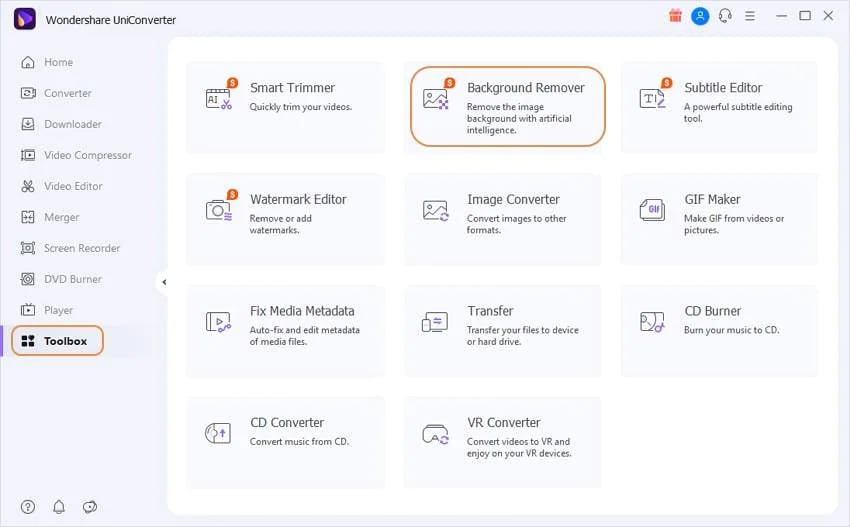 Step 2

Upload Image

A new window will pop up, and you can add your image. UniConverter mainly supports all popular image formats and can remove background from PNG, GIF, JPEG, BMP, and JPG image formats. Click on the purple folder in the middle of the interface to add your image.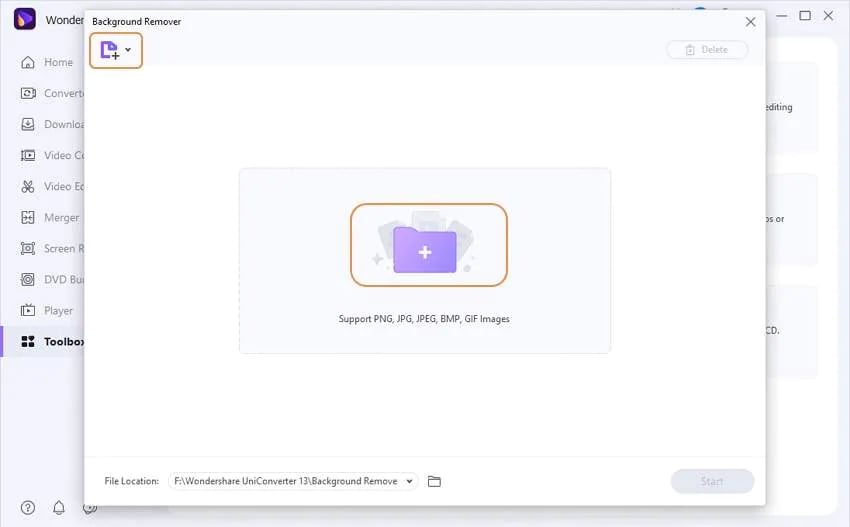 Step 3

Remove background and Save

Click on Start at the bottom of the screen to automatically create no background images. UniConverter supports batch cut out, so you can add more than one image at a time to take the background out of the picture. Now hover the mouse on the image templates, you can see the Edit icon, click it and then you can change the image background with the built-in templates, different colors, and the photos uploaded by yourself. After exporting the images, you can find your finished image in the UniConverter folder in your Local disk, but you can change the save directory by clicking on File Location, which is at the bottom part of the screen, before you start to delete background from image.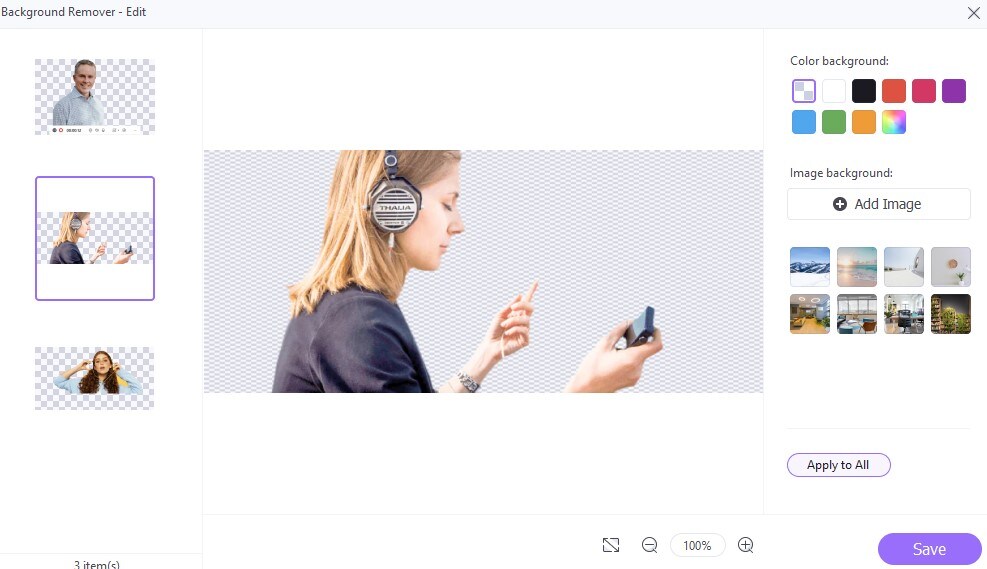 Pros
It supports virtually all image formats
It can automatically cut background out of photo perfectly
Get rid of background in photo in bulk
Cons
It is not yet available on Linux
It is not free; even in the free trial, there is a limit to how much you can clear background from images
Wondershare uniconverter 13 - Best Video Converter for Mac/Windows
5,481,435 people have downloaded it.
UniConverter supports 1000+ formats and handles 90X faster conversion, ensuring that high quality is delivered at all times.
You can add multiple files since the program does batch conversion of files.
The GUP acceleration can help you download online videos at high speed.
You can use the editing suite to remove video background, edit watermark and subtitles, and auto-trim videos.
This software facilitates file transfer to devices like Android and iPhone among others once the conversion is complete.
UniConverter is also capable of handling video compression hence ensures you acquire the video sizes you desire.
Snagit is another excellent app from the maker of Techsmith. It is originally a Screen Capture and Screen Recorder tool, but under its added functionality is the Magic Wand tool which allows editors to create no background pictures as they are working. Snagit allows you to remove checkered background from images, make backgrounds transparent or delete them altogether, creating a unique design of your own with the picture. With Snagit, you have three options for your background remover; fill, selection, or magic wand, each with its uses and limitations.
Steps to Remove Background from Images using Snagit
Step 1

Launch Snagit

Open Snagit and locate the options tab which holds other functions of Snagit.
Step 2

Choose Fill, Selection, or Magic Wand option

Under the background remover, you can either the fill options which cut out background of photos with solid backgrounds, and also allows you to fill another background color in the removed area, the selection option, which is in the form of a cursor. You can select the area you want to remove by yourself, and lastly is the magic wand that allows you to delete a solid color and all related colors, i.e., if you click on red, all red colors in the image will be deleted. All of these three tools can easily be found in the Snagit toolbar.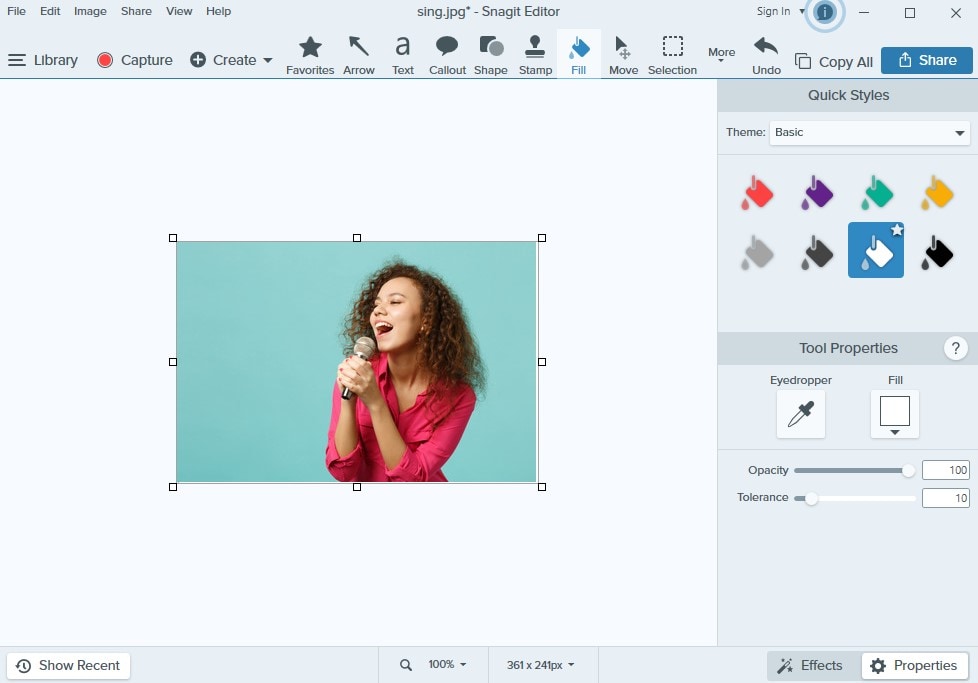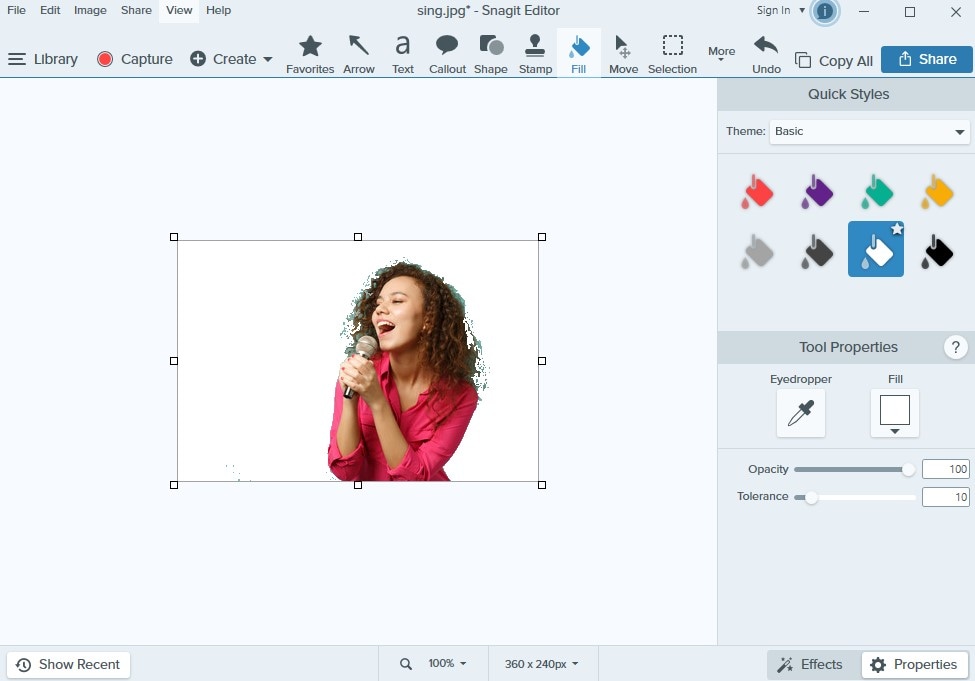 Step 3

Save

When you are satisfied with the new background, either transparent or a newly customized one, click on Library at the top of the Snagit interface, select Files, and save As. Save with your desired name and select the format you want the image to be exported. Snagit supports PNG, JPEG, TIFF, and GIF.
Pros
Cut out image background manually
Features some editing options, as you can change the no background photos to your preference after removing it
Cons
The fact that it is manual means that it will be time consuming
Scrolling on the interface can sometimes be annoying
Introducing another pretty decent and very likable picture background remover. Leawo is also not just limited to image processing. You can do a lot more, like converting and downloading online videos. In terms of background remover, Leawo is also AI-powered and doesn't need you to go through much stress before processing your image to clear background from the image. Being the standard software, Leawo proves that it is one of the best with its batch processing function. They are always talking about how their program can accurately cut out the background of images, and they proved that to be true as well.
Steps to Delete Background Picture using Leawo BG Remover
Step 1

Launch Software and Add Photo(s)

Open the Leawo BG Remover software, and on the main home screen, you will have the option to add the photos. You can either add a whole photo folder or just one photo. There is also the option to drag and drop the images, whichever method you choose. On this screen also, there is a list of supported image formats. Leawo can remove background from PNG JPEG, GIF, TIFF, WEBP.
Step 2

Remove Background

To erase the background from the image in bulk, just click on the Output tab at the bottom right corner of the screen, and the next screen to be shown will be your pictures with the backgrounds already removed. You can do this for one photo as well, but if it doesn't come out as you like, you can double-click on a single image to enter the manual editing mode then do the editing yourself. Except if you have a certain need for some background parts, though, you may not need to use this manual editing feature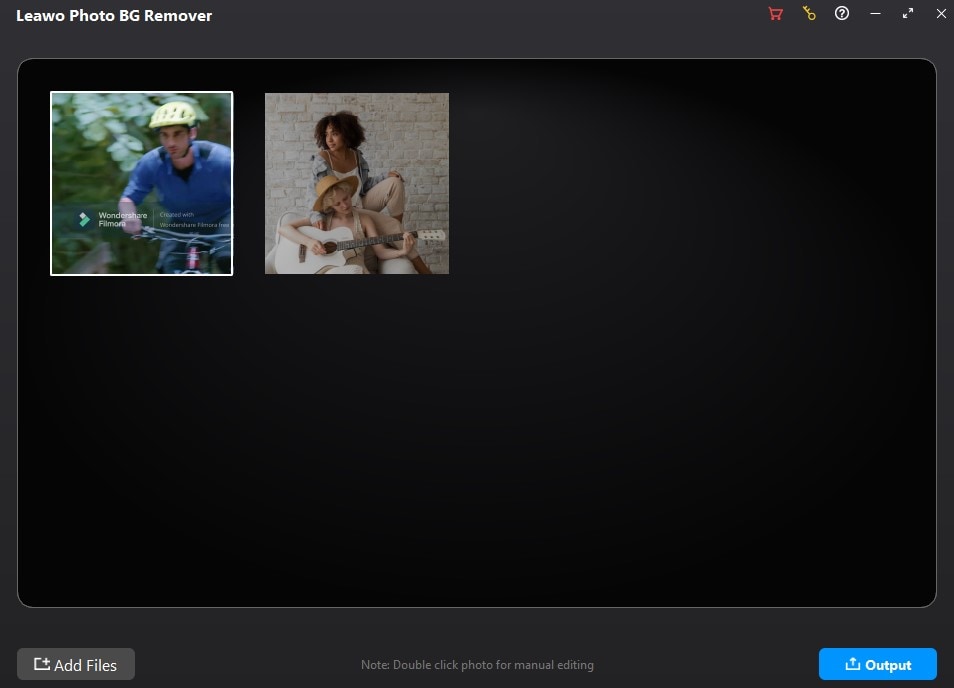 Step 3

Output

Click on Output at the bottom part of the screen or the Export icon at the top right corner of the screen. They work for bulk background remover and manual background remover, respectively
Pros
Smart AI that accurately cut out the background of image
Bulk pic background remover
Edit no background pictures to your preference
Cons
It is not free and doesn't even have a free trial
Locked contents for guest users
Requires a high-performance system
Part 3. Other 2 Helpful Solutions to Make No Background Images
PowerPoint
PowerPoint is not new to many users, as long as you have the Microsoft Office package, which in itself is almost a necessity on all systems, then you will have seen or even used PowerPoint at one point in time. As it seems, even long-standing software is now upgrading to match up with the trend as PowerPoint now has a background remover. It is not as sophisticated and interactive as most picture editing software, but it still gets the job done. It uses an AI to cut out what it believes to be the background and then gives you the option to correct the image yourself.
Steps to Delete Background from Image using PowerPoint
Step 1

Upload Image

We don't need to walk you through steps to launch PowerPoint again, right? Then let's get right to how to delete background from pictures. Upload your photo by clicking on Insert in the toolbar at the top of the PowerPoint interface. You will be given two options, to upload from the internet or your computer, you should be able to figure out the difference from the icon. Alternatively, you can click on Layout, which is under Home, and select a layout that has media. Just click on the section with the upload icon, and your File explorer or Finder will pop up, select the photo you want.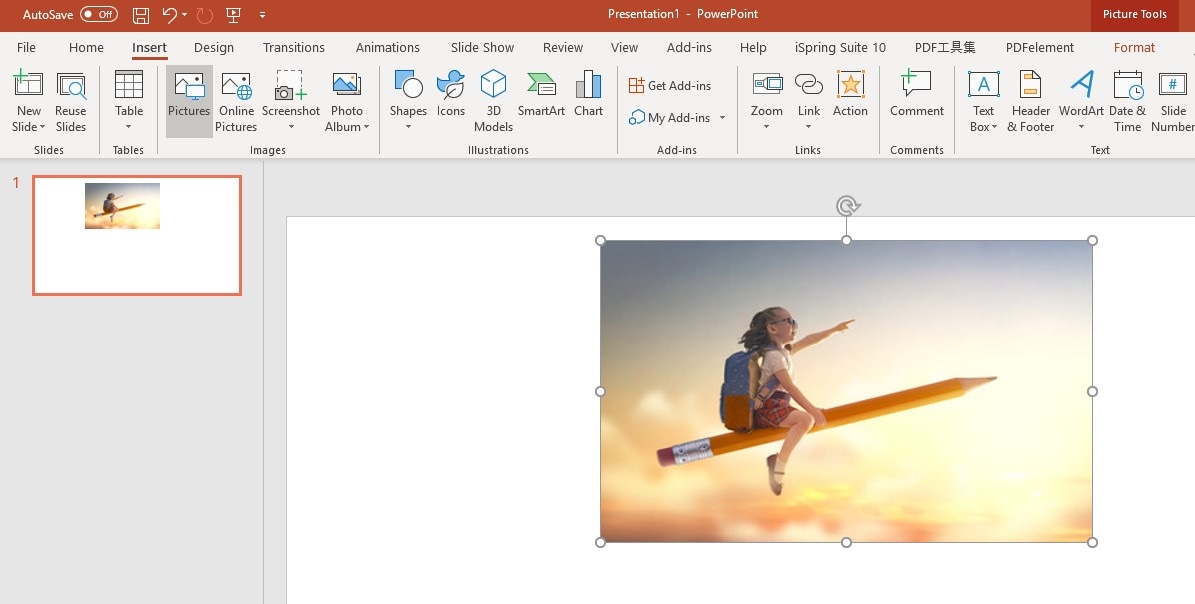 Step 2

Format and Remove Background

Once the photo has been uploaded, the Format toolbar activates automatically. The first option by the left should be Background Remover. Click on it, and PowerPoint will process its own AI remover for once. After showing you the result, the toolbar will change to the background remover toolbar, allowing you to add some areas back to the image or remove some areas deemed 'not useful'.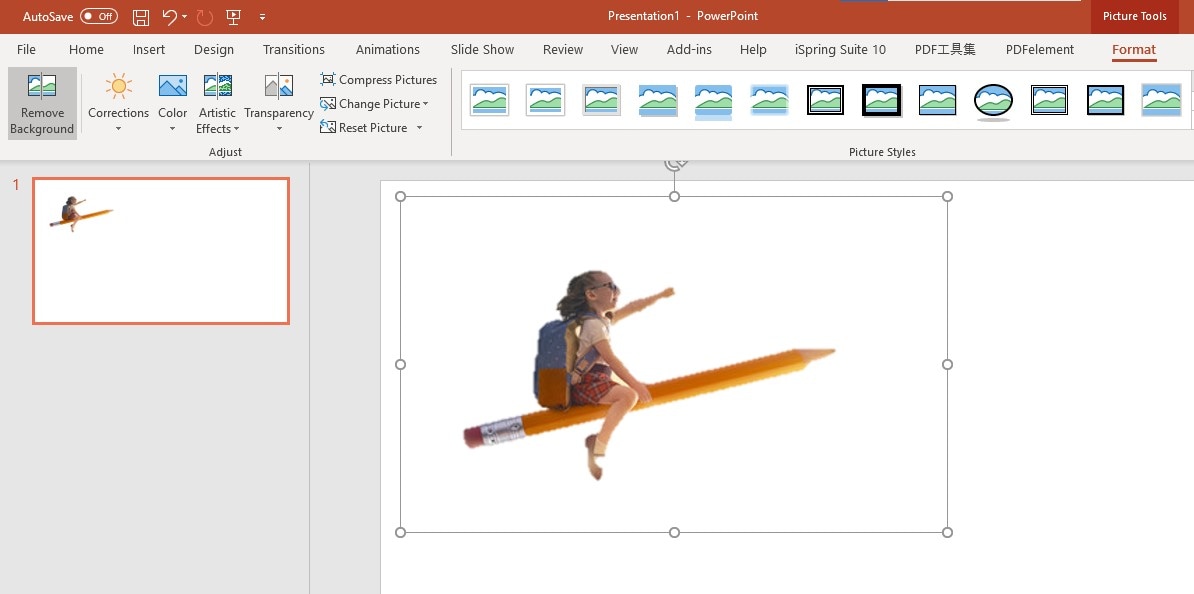 Step 3

Save

When you are done, press shortcut 'F12' or click file then Save As. However, if it is the first time you are saving it, then you don't need to Save As and just save. When the save box pops up, click on 'Save as type'; it should be located right below the box where you input the same file name. You can change the format to GIF, JPEG, PNG, TIFF, or PowerPoint Picture Presentation format and save it.
There is a lot to talk about when it comes to Photoshop, but for the fact that more than 71% of people edit their photos professionally with this software, there is nothing to talk about anymore. Photoshop is the number 1 choice for most editors, anytime they have an image that needs editing, they just go straight to the app, it is not only limited to picture background remover, but its background remover function is on another level compared to most of the other background remover mentioned before
Steps to Clear Background from images using Photoshop
You can remove the background from Photoshop either manually or with an AI-powered picture background remover for once. So here, we are only talking about the AI method.
Step 1

Upload Photo

Like the most powerful photo editor, you can import media by using the Import function or by dragging and dropping the photo to the Photoshop interface. Then confirm if your properties layer is activated.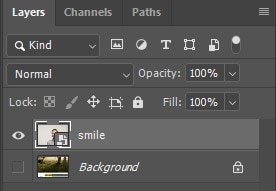 Step 2

Duplicate Layer and Use Quick Action

Now, choose the Magic Eraser Tool from the left side toolbox, and then Magic Eraser Tool。 Then click on the image to remove background quickly.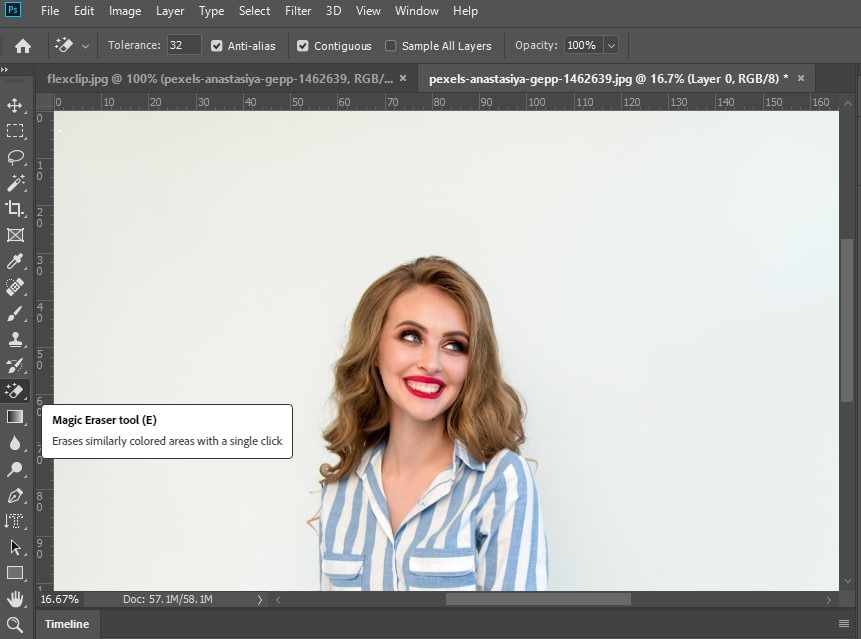 Step 3

Make refinements then Save

If you want to put another background, you might need to refine the image before that else, the image and the new background won't mix, and it might form a case of oil and water. That is all, save the photo when you are done.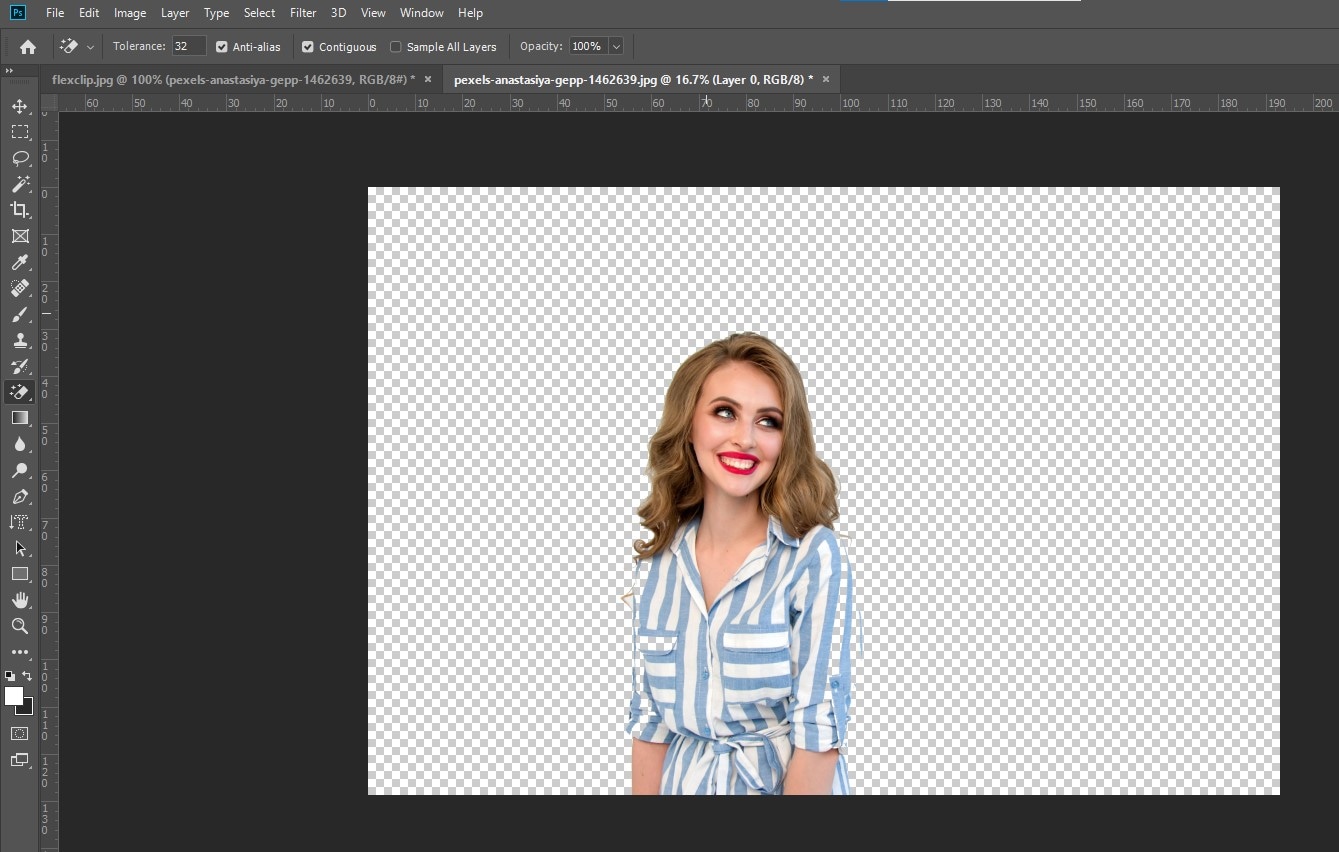 Part 4. FAQs about Taking Background Out of Picture
1. How to remove background from a video: with AI technology
A whole new article can be written on the different software that can remove background from a video with AI technology, but we will go straight to the one we think is the best of them all, the AI portrait function UniConverter. It can remove the background without needing a green screen, and you have the option to insert another background. See how UniConverter's AI Portrait do it >>>
2. How does the background remover work?
The technology is based on neural networks. The algorithm analyzes a picture and identifies the foreground and the background to isolate it.