I want to convert iPhone video to WMV for Windows Movie Maker editing, who can help?
Converting iPhone videos to Windows Movie Maker is not that difficult of a job. This process however requires some basic knowledge about applications and converter. While there are several online converters available, a better way is to download any software or application that can help you edit your iPhone video in a Windows Movie Maker. This job can also be performed by Windows Live Movie Maker easily. All you need to do is launch the Windows Movie Maker, import your file first. Then conduct a test run to see if it fulfill your needs and then simply save it in a WMV format while exporting.
Part 1. Simplest Way to Convert iPhone Video to WMV
UniConverter is the next best alternative available to meet your needs. This software can be easily and efficiently used to convert your iPhone videos to WMV for editing purposes. This amazing software is an all in one package and does wonders while saving you from the trouble of looking at different applications for different needs. This amazing application will not only allow you to convert your local iPhone video clips but you can also avail a tremendous offer of converting any online video to WMV format for editing. The app is super easy to use, even for beginners and people with zero technological knowledge due to the facility of a user friendly interface. On the other hand professionals recommend this highly to meet your needs of converting an iPhone video clip to WMV.
Guide to Convert iPhone Video to WMV using UniConverter
Step 1. Import your iPhone video
The first step now would be to click on the video file and drag it in the program window. You can also go to the main interface and click "Add from Device" from the "Add Files" options to load the video files to the software. Multiple files can be added in this way.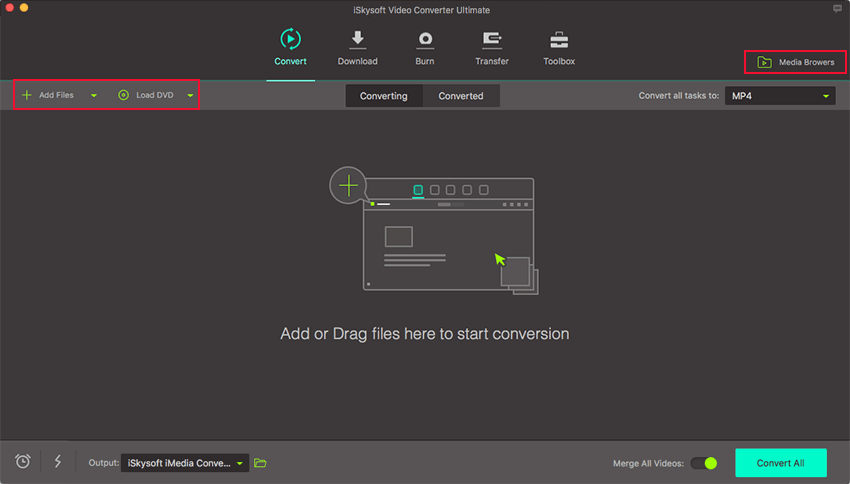 Step 2. Select output format as WMV
In this step, please go to the format tray and select "WMV" as the output format. If necessary, you can change the encode settings at will.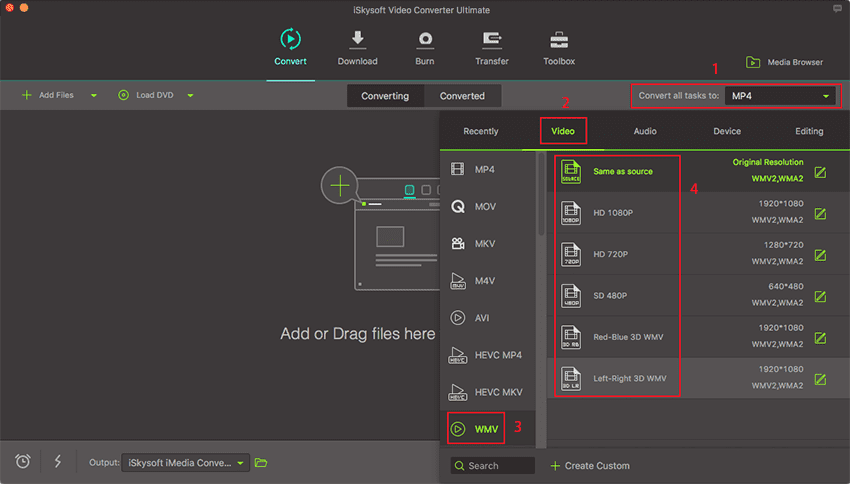 Step 3. Convert iPhone video to WMV
Set the output location for your videos. Then simply click the "Convert" button and there the file starts converting.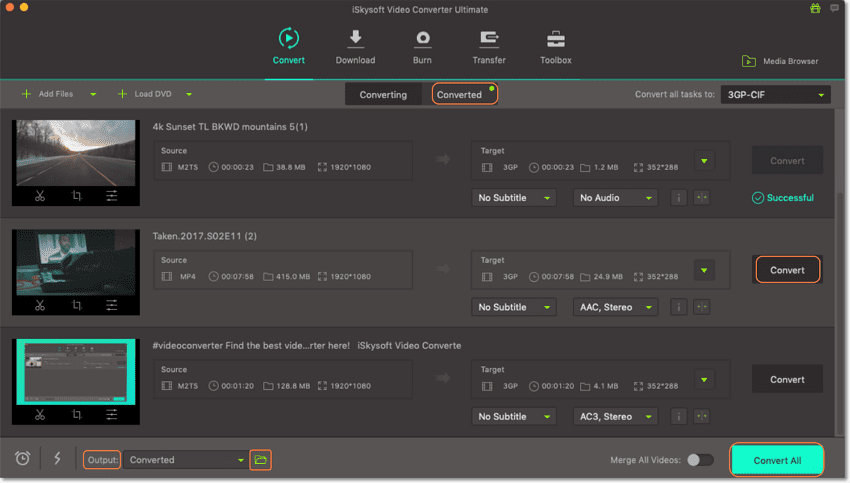 Part 2. Free Ways to Convert iPhone Video to WMV
This online converter saves you from the hassle of downloading a software or application. This converter gives you the freedom of converting files in over 1200 different formats. It is a multipurpose converter, which can convert dozens of formats of Videos, Audios, Music files, Images, E-books and even CAD. This converter offers several customer care services as well. If there is a format that is not supported by this converter then you can email it to them and they will ask their team to help you solve your issue. Their goal is to convert any of your files in less than 10 minutes to help you save your time and provide you an efficient service too.
The files you wish to convert can be converted in just 4 simple steps:
1) Select the desired file or copy paste the URL of the file into the empty field on the website.
2) From a range of 1200 plus formats, select the one you want to convert your file into.
3) Fill in your email address details to receive the converted file.
4) Lastly, click on the terms and conditions box after reading them and there you go! You file will start the conversion.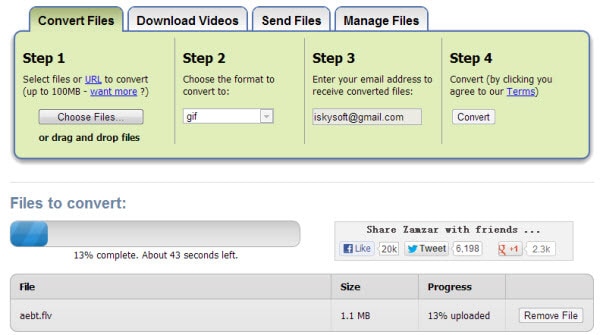 This website again provides you with the services you want, that too free of cost. Now you can not only convert a video but audios and archives in formats you wish to have. There is a wide range of converted formats available on this website ranging from AVI to MOV to WMV. In addition an amazing and unique feature of this site is that it supports up to 10 languages. This tool makes it popular in countries worldwide. This site also keeps you in charge of selecting the file size and quality you wish to get converted too. This caters to a wide range of requirements of users all around the globe.
You can get your desired result in just few simple steps:
1) Select a file you want to convert.
2) Set the quality you require from low to high.
3) Choose the size you want from a list of several sizes.
4) Finally click on the Convert button and the work is done.

This online video converter is one of the most used converters. It is easy to use and gives you greater control while converting your files. It specifically allows you to choose files from your cloud storage such as Google drive or Drop box, without any inconvenience for a WMV conversion particularly. In addition to this, this site offers many more exciting options to convert your files. You can now select the screen size, pixels, audio quality, mirror flip and video crop options conveniently. Also you can change audio quality as per your taste too.
The conversion process is very compact and easy:
1) Select a file from cloud storage or local memory.
2) Make changes in other specifics according to your needs.
3) Click on the convert video and voila your video is converted into WMV format.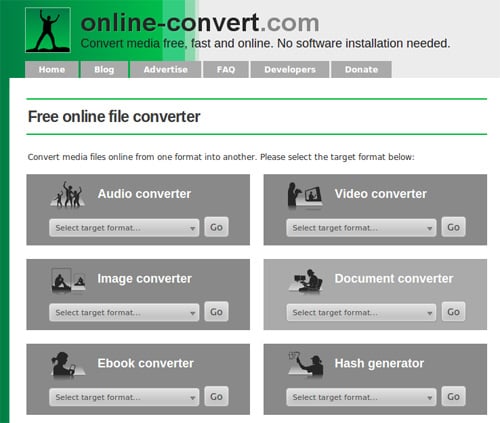 This free online converter lets you convert files in a fast speed. It allows conversion for hundreds of various kinds of formats. A list of different converters is provided to choose the one that fits your requirements. The list contains a video converter, audio converter, a document and image converter and lastly an archive converter. Just select target format from the list and there you go! Your work is done!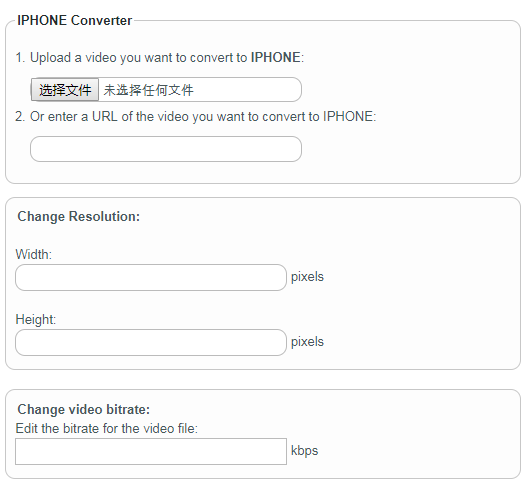 This is different from other sites as this is not an online converter, but an application that can be downloaded for free. This amazing application provides excellent services of converting any video to formats like MP4, WMV, and Ogg theora. The conversions can be accustomed to any iPhone, android phone and IPad. This software also supports bath conversion along with custom sizing according to your preference.