Make GIF from YouTube Video-UniConverter
Download video/audio from YouTube and other 10000+ video and audio sites directly with one click.
Make GIFs easily from video and audio files.
Create GIFs from movie clips by seting the customized start and end time.
High-speed conversion speed.
Other features include recorder, merger, compressor, and so on.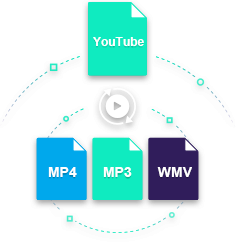 While watching your favorite YouTube channel or any video, there come many scenes that remind you of any of your memory with your friends or family, and you want that part to share with them, but you find no way other than sharing the link of the whole video. This article will provide you with the solution for this by creating a GIF of that specific part of the video you want to share with them. There are many applications available that help you convert YouTube to GIF, but we will tell you here about some most preferable ways to save your time and save you from facing problems in this. 
Part 1. How to Turn YouTube Video into GIF Using UniConverter
The best and easiest way to convert YouTube video into GIF is with the help of UniConverter. UniConverter provides you the facility to convert videos and images into GIF. It offers many additional features to edit the GIF after it is converted. It makes you able to format the size of your GIF, frame rate, the duration, and if you want, you can also add text to your GIF. It also supports many other platforms to download videos other than YouTube, but here we will only discuss the YouTube videos. 
UniConverter is very easy to use as it has a friendly user interface. Here are a few steps for complete conversion of YouTube video to GIF:
Step 1

Download UniConverter 

Download the UniConverter, and after downloading the application, tap on the "Downloader" tab to download the video you want to convert.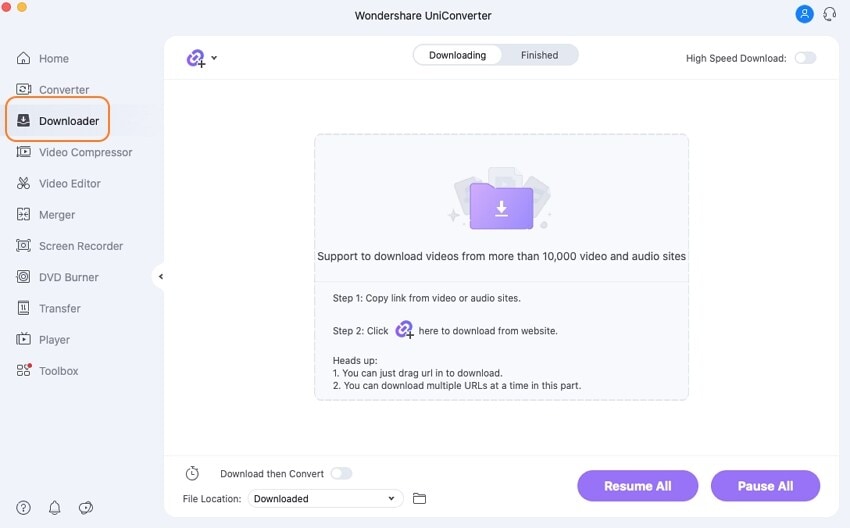 Step 2

Tab on GIF Maker

From Dashboard, select the toolbox and then tab on the "GIF Maker" tool as we are concerned with this topic.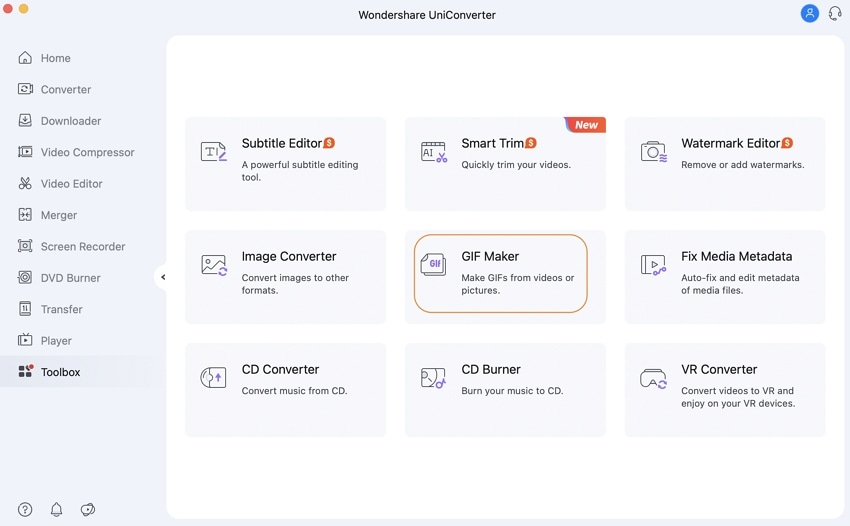 Step 3

Import Video

You will get two options on the GIF Making tool, i.e., Video to GIF and Photos to GIF. You will select your desired one to be converted. Select the Video to GIF and then click on "Add Files" to choose the video you want to convert.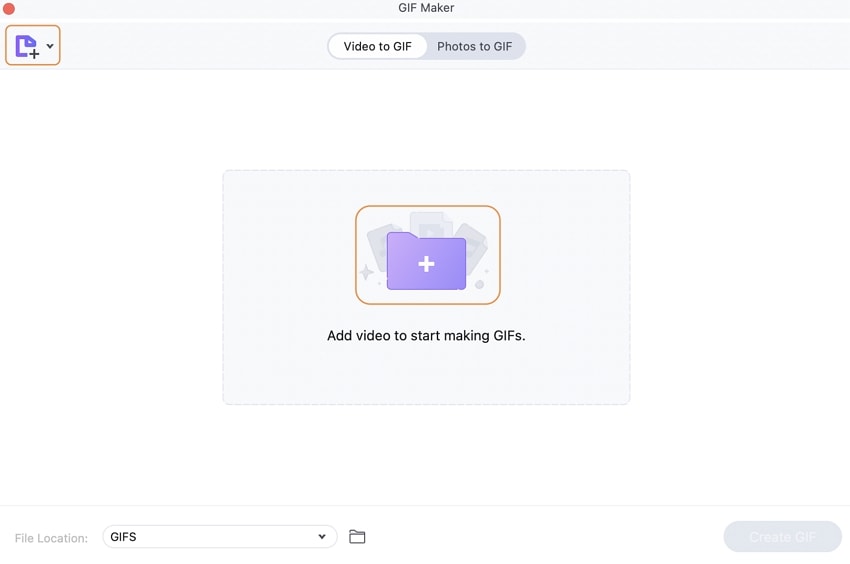 Step 4

Editing

In this step, you will be given the option to edit your YouTube video as per your need. Editing may include the start and end time, frame rate, output size, etc.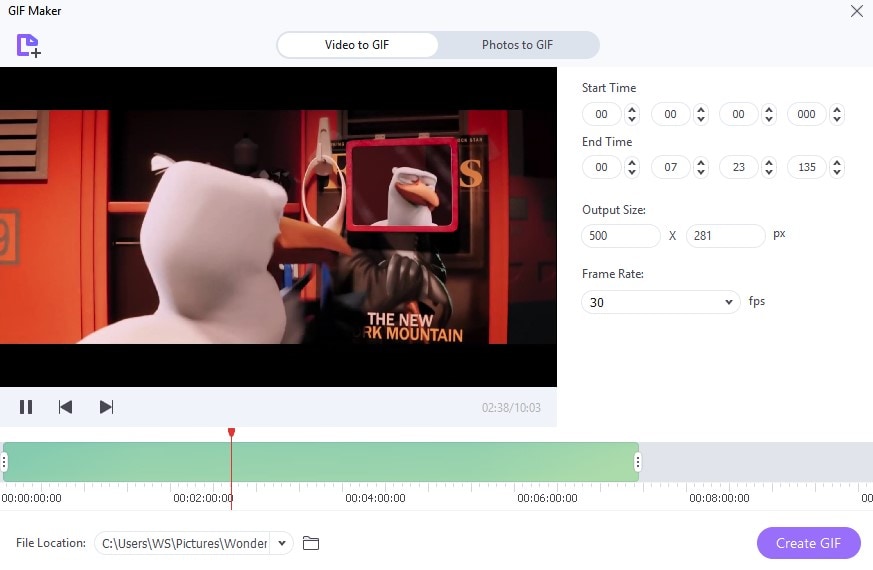 Step 5

Finalize your GIF

After editing the video, you can click on "Create GIF", and before that, you also must select the location where you want to save your GIF. In this way, you can turn YouTube videos into GIFs quickly.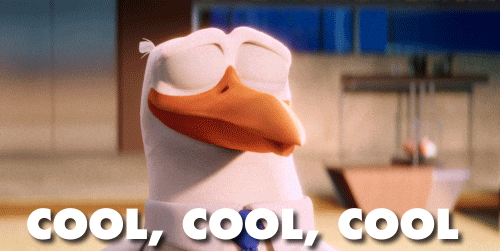 Pros
UniConverter saves a lot of time by converting the extra video fast without any delay compared to other methods.
Different editing options are available for editing the video before making the GIF.
UniConverter enables you to edit the video in many file formats.
Cons
The user is shown ads on the interface that becomes irritating.
Wondershare UniConverter 13 - Best Video Converter for Mac/Windows
5,481,435 people have downloaded it.
UniConverter supports 1000+ formats and handles 90X faster conversion, ensuring that high quality is delivered at all times.
You can add the multiple files since the program does batch conversion of files.
The GUP acceleration can help you download online videos in high speed.
You can use the editing suite to make your results creative masterpieces.
This software facilitates file transfer to devices like Android and iPhone among others once the conversion is complete.
UniConverter is also capable of handling video compression hence ensures you acquire the video sizes you desire.
Part 2. How to Turn YouTube Video into GIF Utilizing Online Tool
Other than the UniConverter,there are other methods also to make a YouTube video into a GIF, one of them is using the online tool. You will get a list of online tools on the internet when you search for them, and hopefully, you will get confused. So, we will tell you the best tool for this purpose, i.e., the "make a gif" tool. This online tool can be used if you are not interested in downloading any application and convert YouTube videos into GIF online. We recommend this website because it is safe for users and legit, and from its review, we can also get an idea that it is of no harm to anyone. The main issue faced using any online tool is the availability of the internet which is the foremost essential element to convert videos online.
The detailed steps to convert YouTube video to GIF are explained below:
Step 1

Open the Website and Sign Up

First, you have to open the website from the link provided here to proceed with your conversion https://makeagif.com/youtube-to-gif. Then you have to Sign up with your credentials. 
Step 2

Get the Url

In the next step, you will have to copy the Url of the video you want to convert into GIF, paste it here in the box below, and click on "Continue to Editing".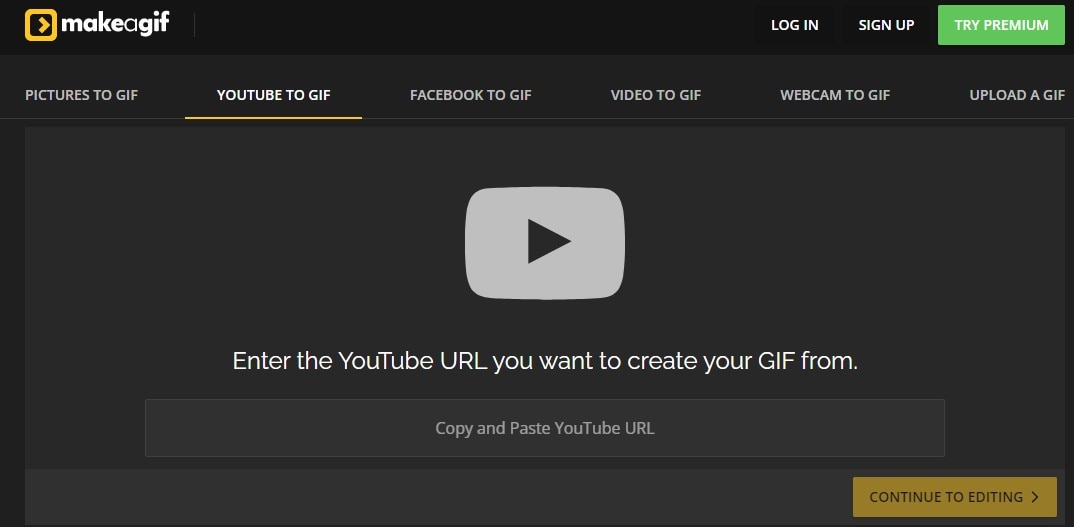 Step 3

Editing 

Here you will get a few options for editing the video for GIF. If you want special editing tools, you have to buy its Premium account and enjoy its other tools.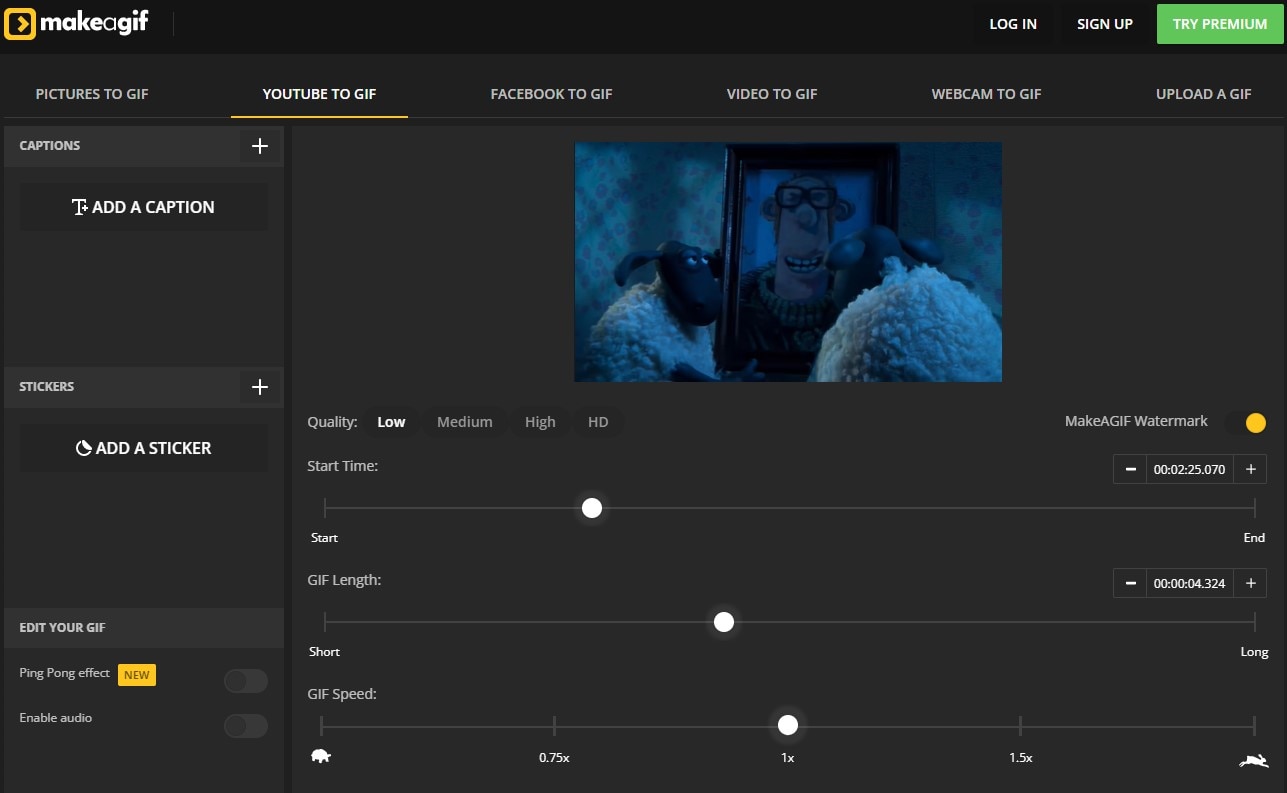 Step 4

Publishing and Importing GIF

After editing all the things, you need as per your requirements, you will tap on the "Continue to Publishing", and then, the final step will be done by clicking on "Create Your GIF", and then, you can import it on your Pc or laptop where ever you want to.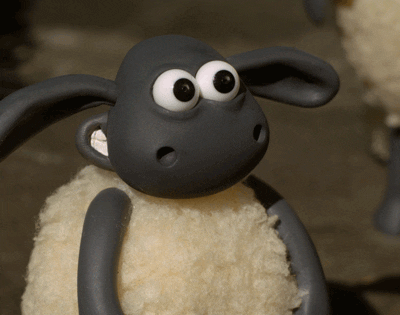 Pros
Online apps save your time downloading the apps and other such formalities.
It is easy to use to convert YouTube videos to GIFs.
Customization tools enable you to edit your video according to your need.
Cons
It allows online conversion of YouTube videos into GIF only, no offline service is provided.
You have to pay an amount to buy its premium feature so enjoy editing with all its tools.
Security risk on online apps is more. 
Part 3. How to Convert YouTube Video into GIF with Photoshop
The simplest way to convert YouTube video to GIF in case you don't want to download an app and don't even want to use online applications, then we must suggest you use Photoshop for this purpose. This is the very basis and simplest way to convert videos into GIFs. This can also be said to be the oldest method compared to other methods. Photoshop is used to edit pictures, and this tool is also used professionally by experts. One with command on this tool can become the best photo editor and earn a handsome amount. Like other methods, converting files through Photoshop also has some good and bad effects. Now, we will discuss the steps to Convert YouTube to GIF using Photoshop and some of its pros and cons to getting a better understanding. 
Detailed steps: 
Here are a few steps, and if you follow these steps, you can easily turn YouTube into GIF using Photoshop.
Step 1

Download Photoshop

First of all, you have to download Photoshop on your Pc or Laptop and then open it. It will take a little time if your system is of good quality, but sometimes, it takes time to open if the system is not of high quality. 
Step 2

Select Video

From the File menu, click on "Open" and select the video from your system files that you want to convert into GIF.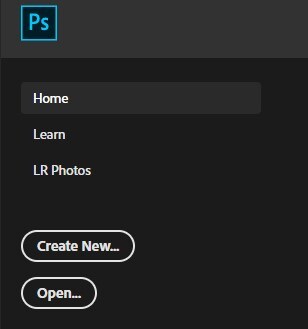 Step 3

Open Timeline

After selecting the video, select the "Window" tab on the top menu list, and you will find "Timeline" at the end of the dropdown list. This will enable you to edit the video and choose the start and end time from the video to be converted. From the "Image" tab, you can select the "Image size" option and adjust it according to your requirements. It would be better if you decided a small size to get a good result, and this will also decrease your pixels.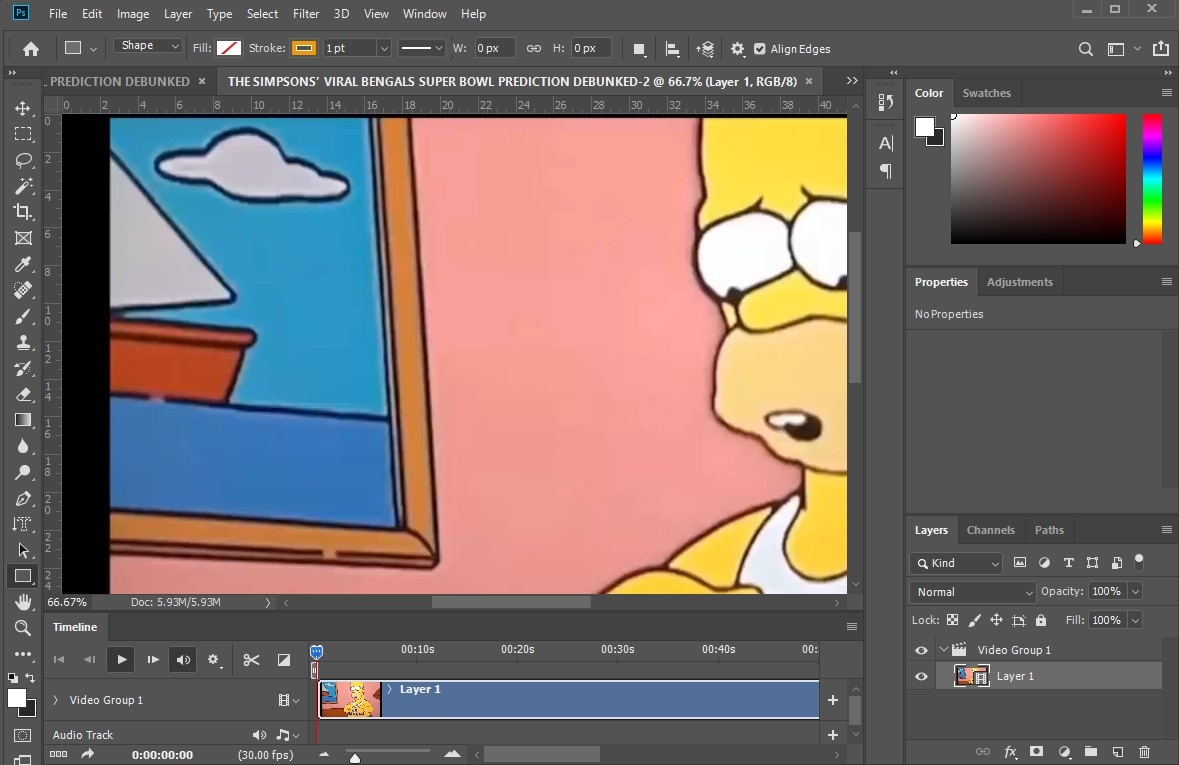 Step 4

Convert to GIF

In this step, just open the "File" menu, move the cursor to the "Export" option and then select "Save for Web" after a moment, you will get a list of the option you can modify in your GIF. Make sure to select the "GIF" format before pressing the save button available at the bottom.

In this way, you can easily turn YouTube videos into GIF format.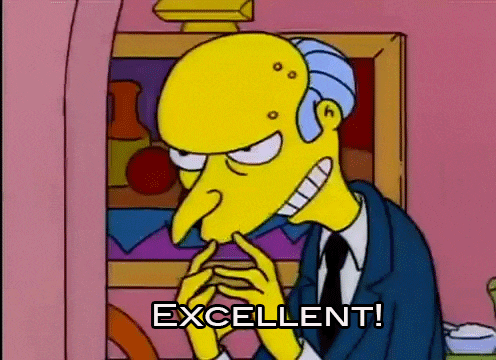 Pros
Very simple to convert in just a few steps.
Can be used free of cost for just simple conversion of videos into GIFs.
Easily accessible on any Operating System.
Cons
It does not work fast and takes a lot of time if you do not have the latest and high-quality system.
It is professional software that can make new users a little bit confused.
It does not provide all those customization facilities that the other applications do.
Part 4. Q&As about Converting YouTube to GIF
1. Can we convert text to GIF?
Yes, many tools can help you convert text to GIF. You can use online tools as they are available on the internet in a large quantity, and also, you can download any application to convert text into GIF.
2. How to convert YouTube to GIF without Watermark?
Yes, we can convert YouTube to GIF without a watermark. It is made possible by using the watermark remover available online and in many other software.