How Can I open the M2TS file?
M2TS is a file extension for Blu-Ray Disc Audio Video known as BDAV which was developed by Blu-Ray Disc Association. M2TS is not an open format i.e. its stream is encrypted in formats of packets by AACS and is used for Multiplexing Audi and Video. Unlike MTS it is a MPEG-2 Transport Stream which is MPEG-4 TS it is an Audio and Video Container. M2TS is for transmission of data reliably in real time rather than unreliable transport media. It is necessary for a media player to open M2TS, to have MPEG-2 and MPEG-4 codec because M2TS can have MPEG-2, SMPTEC VC-1, and /MPEG-4 video compression whereas Audio is compressed with DOLBY Digital and DTS format along with PCM for uncompressed Audio. So, it is not necessary that M2TS from Sony is similar to that of M2TS formats of Canon, Panasonic or any other Video Recorder or Editor. Hence, not many Media Players and Video Converters can be short listed to deal with M2TS file Format.
Part 1. Convert MTS to Any Other Video Formats for Playback
iSkysoft iMedia Deluxe Converter can not only convert M2TS files regardless of the fact that what might be the Video or Audio compression is, it can also play M2TS file format. It is not just a converter but it is the most powerful tool with stand-alone features of Convert, Burn, Edit, Play, and Create with the enhanced boosting for speedy conversion of files into more than 150+ output formats. For Blu-Ray Discs, iSkysoft iMedia Deluxe Converter can burn M2TS files with same protocol and files can be safely written on Discs, DVDs etc. M2TS is not just limited to Blu-Ray Discs; its concept is wide towards all storages which are under the category of Random Access Memory. iSkysoft iMedia Deluxe Converter can convert M2TS files into any of output file formats of your choice and you can store it into Discs, Hard Drives, DVDs, and Solid State Memory.
Efficient & Effective Video Converter: convert 150+ video and audio formats at 90X faster speed than other video converter.
Flexible and Compatible: With its Optimized Pre-sets, you can convert Audio files to be compatible with any device or platform as per your requirement.
Convert Online Videos: Download online videos from 1,000+ sites like YouTube, Vimeo, Netflix, Hulu, etc. as conversion source.
Best Editing Features: Merge multiple files, adjust volume, trim, add Effects, change audio codec or even one click enhance, etc.
Batch Conversion: Support to convert various videos in a batch with original image quality fully maintained.
Transfer to Device: Transfer converted or downloaded MTS videos to your mobile devices to enjoy on the go.
How to Open M2TS File by Converting to Other Formats
Step 1: Import M2TS File to the Converter
Initiate the M2TS video convertr by clicking on its icon. As our purpose is to convert video format (M2TS), select the Convert tab in the topmost bar of the screen. Meanwhile, ignore other options like Burn and Download. Use the "Add Files" button to select and load your M2TS video files firstly.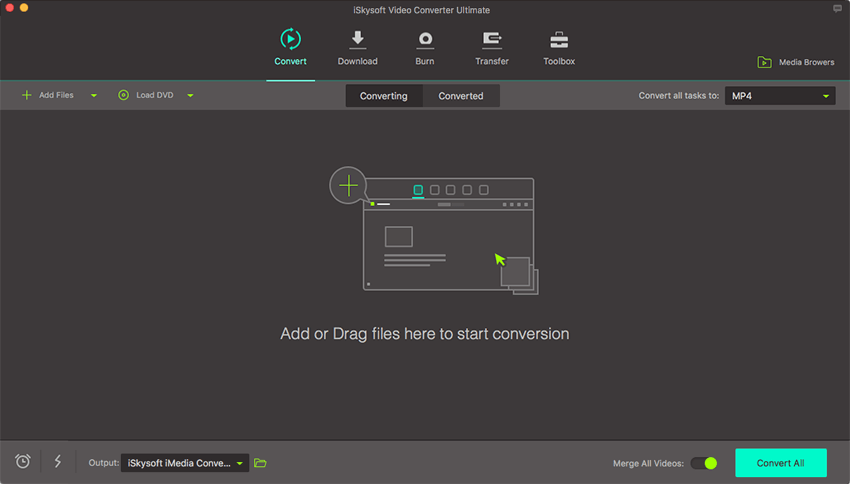 Step 2: Choose Your Output Format
In top right corner, select output format and in this case select sub category of Video and further select desired file format, such as MP4, MOV, WMV and other popular video formats.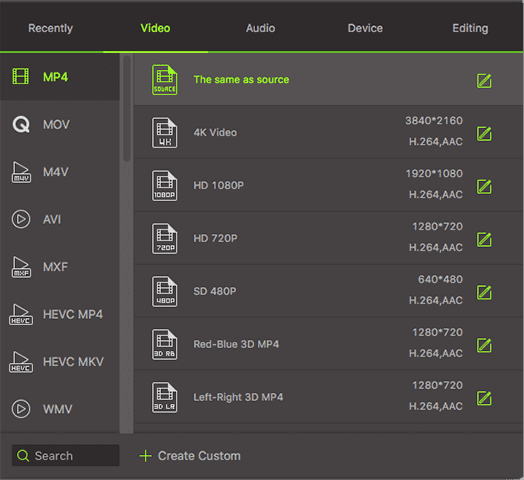 Step 3: Start to Convert M2TS Videos
Select the 'Convert' button o 'Convert All' button to start the M2TS conversion process. Once completed, you can play your converted M2TS file in your desired video player.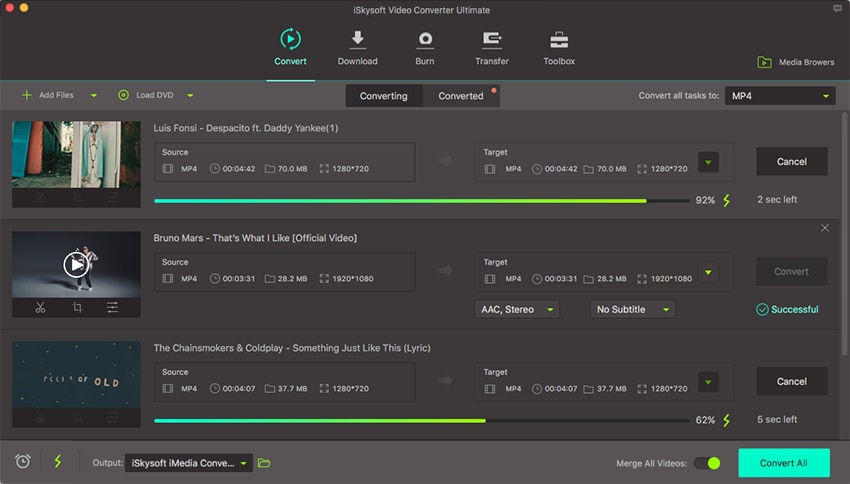 Optional: Play M2TS video with iSkysoft
iSkysoft M2TS video converter also supports to play M2TS directly with its builtin video player. Once imported the M2TS video, simply click the Play icon on the thumbnail of video clip. A player window will pop up presenting your M2TS video content. You can also capture screenshots from the video according to your need.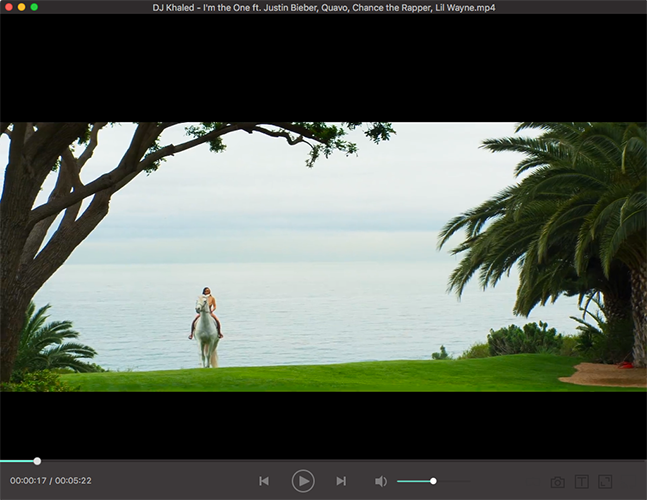 Part 2. M2TS Codec for Windows Media Player
#1: K-Lite Codec Pack
The K-Lite Codec Pack is a free collection of codecs and related tools. M2TS Codecs are needed for encoding and decoding for playing M2TS audio and video on Windows Media Player and Windows Movie Maker.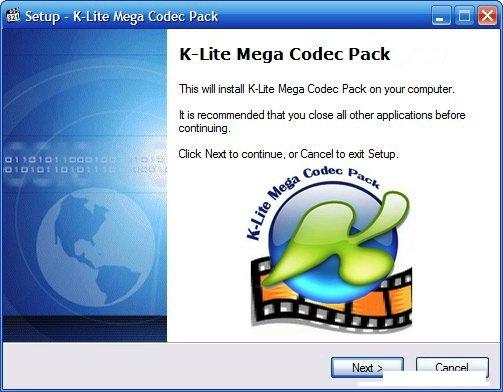 #2: FFDShow – M2TS and MTS Codec
FFDShow is a MPEG-2 as well as MPEG-4 Video Decoder which provides codecs to run or play a file on a media player. It is also used for post-processing video streams. The main advantage of this video decoder is the low amount of resources it consumes, even when performing its most complex tasks.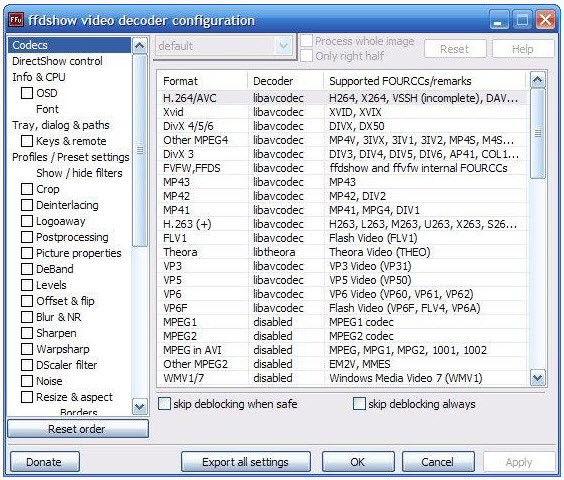 #3: Xvid Codec
Xvid Codec is an open source project focusing on collaboration for development for Video compressions. M2TS codec is released under terms of GNU GPL license. Xvid implements MPEG-4 and MPEG-2 Simple Profile and Advanced Simple Profile standards.