Having the most balanced performance between hardware and software is the case with Macs, and it can come at a price that we are all too well familiar with. That is the lack of support for many third-party software, video players included. But not to worry, because even if more options are available for Windows, there is still plenty of video players available for Mac. Here you will find some Free Mac Video Players available online.
Free Video Players for Mac
#1. UniConverter for Mac
UniConverter for Mac has a variety of powerful functions as a professional video player & video converter on Mac (including macOS Sierra). With this tool, you can play any video on Mac or have your file converted at a very high speed and zero quality loss would be brought to your videos. It supports up to 150 popular formats on your Mac such as: AVI, MP4, MPEG, MOV, 3GP, MP3 etc. All converted videos can be easily played on Mac, iPad, iPhone and other devices. UniConverter provides support for batch conversions as well. That means you can have a pile of files converted all at once! The converting process is so simple that even beginners can use it without difficulty. In addition, UniConverter allows users to edit their videos freely before conversion.
How to Use the Best Video Player for Mac - UniConverter
Step 1. Launch Program and Add Videos
Input the video you want to play on Mac to the program screen by dragging and dropping it directly or going to "File" > "Load Media Files" to achieve that.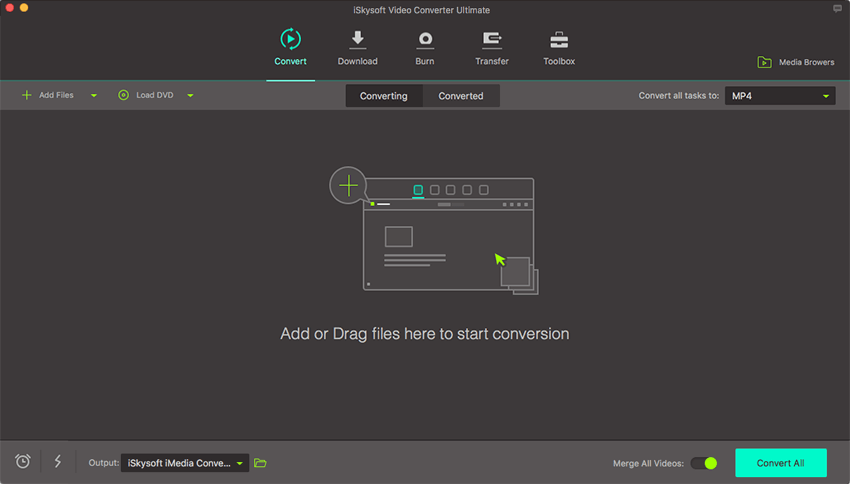 Step 2. Set Output Format
Go to the format list and select an output format for your videos. You can choose "MOV", for example, as the output format. If you want to watch the videos on an Apple device, you can choose the corresponding device directly.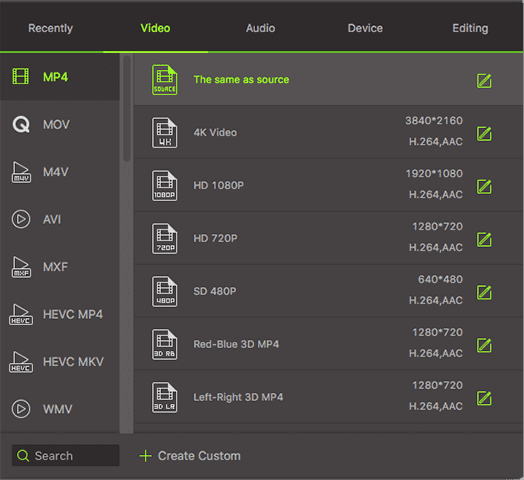 Step 3. Start Conversion
Then you can click "Convert" to start conversion.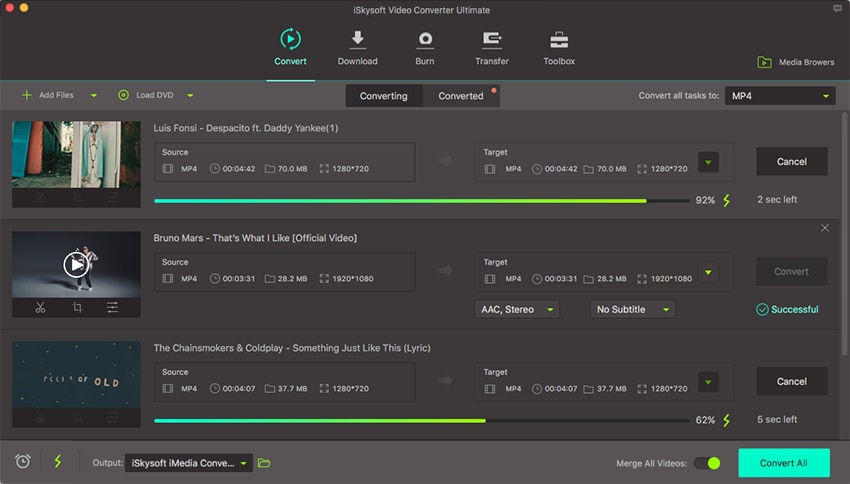 #2. VLC Media Player
This is a great handy, open-source and free media player that you can have. It supports a wide variety of video and audio compression methods as well as file formats like video CD, DVD and streaming protocols. It can stream through the computer network while it transcodes your multimedia files. It is complete with advanced features that you would expect from a professional media player. This is a free player, easy to use for pros or newbies alike. It doesn't hurt that it also looks good, design wise.
Pros:
Supports a wide variety of file formats and it can show the images at their best quality.
Cons:
Tends to unread some files at times but this situation happens occasionally. This player remains a great choice for most users.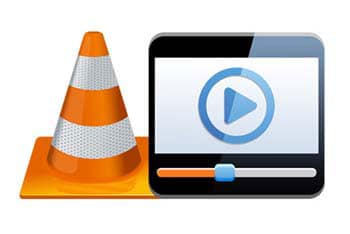 One of the most well know video players available for free, DivX has gathered a considerable install base and community of users. DivX will let you convert all your DVDs into the recognized file formats by DivX. It supports a wide variety of file formats like AVI, MKV, MP4, DIVX, among many others. Picture quality is optimal and the sound is nice and clear. For all these reasons, you will surely appreciate this software as it can let you have a wonderful and satisfying movie watching experience.
Pros:
Easy to use with a huge range of file format support. Also, sleek and simple design.
Cons:
Some more niche file formats might not be compatible.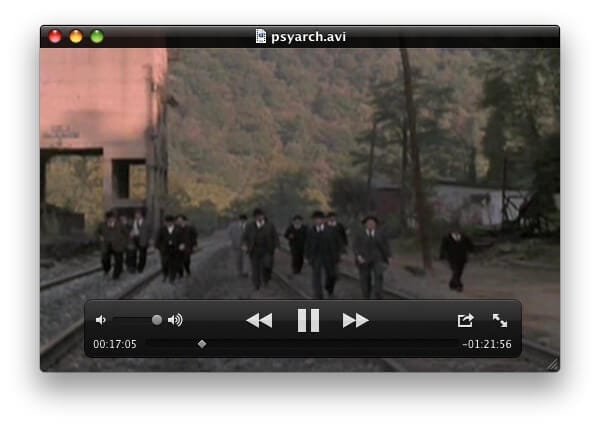 Apple's QuickTime Player is a powerful multimedia player that is equipped with advanced features to let you view internet video, movie trailers, and other media that comes with different file formats. When compared to other media players for Mac, this one is known for its high quality optimization and sophisticated interface. Apple QuickTime Player is not complicated to use. It is simple and any users can navigate it easily.
Pros:
Easy to use and reliable. Good performance.
Cons:
Doesn't support some file formats. High memory resource usage.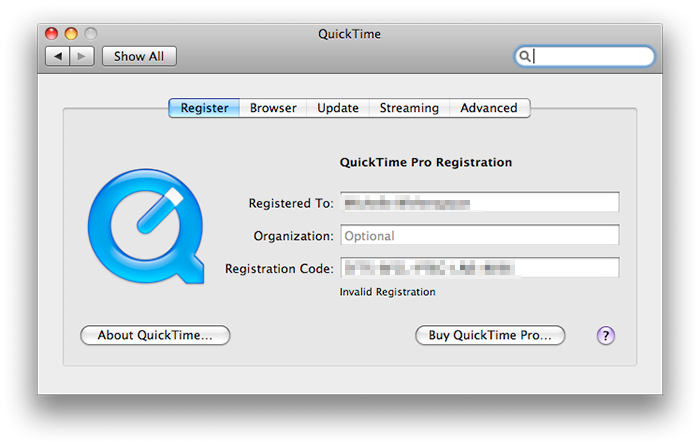 Perian is one of the components for QuickTime that is open source and allows QuickTime to play a wide variety of video formats that are not supported natively by the Mac OS X's QuickTime. It is also a joint development of various earlier open source components that are based on the multi-platform form of FFmpeg project, that is called libavcoded as well as libavformat. Because of the useful features of Perian, it was featured as one of the best video players throughout the internet. If you are a beginner, there is nothing to worry about as this will provide you ease and convenience. However, make sure to install QuickTime first before you consider Perian. Also, other than that, to avoid any inconvenience, check the compatibility of your system as Perian might not work on all types of systems.
Pros:
Allows for a wide variety of media file formats to be played on your video player.
Cons:
Might have compatibility issues with some operative systems.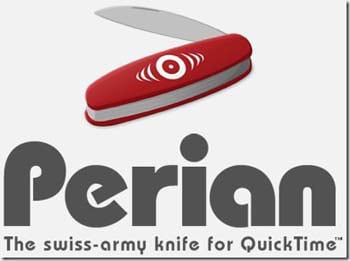 MPlayerX is developed by MPlayer and FFmpeg. This just means that this video player is capable of handling almost any type of media formats in the world of entertainment. There are no extra codec packages or plug-ins required. The only thing that you need to do is to drop anything into the MPlayerX and it will do the rest for you. MPlayerX sets itself apart from other video players by providing everyone a smooth and clear playback. With its features, you will surely find it simple yet wonderful as this works in a fantastic way. You don't need to remember the shortcuts on keyboards or move your mouse cursor. It is because it will follow your gestures in order for you to get the most of it. For those who are using touch screen devices, all you need to do is to swipe or tap to play the video you want.
Pros:
Compatible with virtually any medial file format.
Cons:
Infrequent updates.