The Easiest Guide on How to Cast VLC Video to Chromecast TV
Go to Mac
Go to Windows
Several media players are present in the market that support the streaming of videos to a Google Chromecast. Meanwhile, the VLC's top-of-the-line media player for desktop computers. Not only in media playing but is a versatile tool in many other functions as well.
It is a user-friendly platform that makes it easy to use for everyone.
If you're looking to cast VLC videos on Chromecast, this is not rocket science. Using the 3.0 version of VLC, you can cast VLC to Chromecast from your MAC or PC.
Let us tell you the simplest ways to do so. Stay hooked to this easiest guide.
---
Part 1: How to Cast VLC Contant on Mac or Windows to Chromecast TV
Click on the VLC media player app and open it up. Before it, you should download VLC from the official site.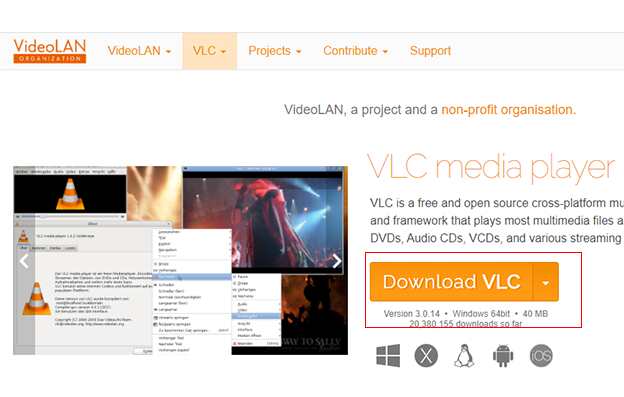 After that, click on "Playback" from the primary options menu present at the top of the screen. Now in the Playback dropdown menu, click on "Renderer." A pop-up should emerge along with the "Renderer" option. Choose your Chromecast device. If you don't notice your Chromecast in the list, click "Scan".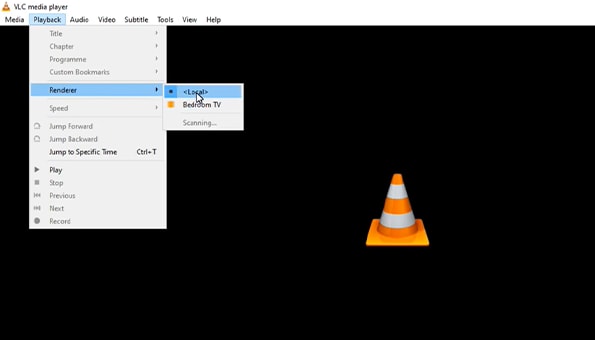 Now, open up a file that you want to play in VLC. If you are provided an "Insecure site" prompt, click "View certificate" and then click on "Accept Permanently".
---
Part 2: How to Cast VLC Video on Android and iPhone to Chromecast TV
Casting from Android
After you have downloaded your media player, you can cast your media present on your Android. When you open the application, follow the following steps:
Tap on the hamburger icon present in the top left corner to view the overflow menu.
From this menu, select a directory where your content might be bottled or just empty a list of all of the videos and audios present on your android device.
Now, click on the Chromecast icon present on the top menu bar. This will enable you to select which Chromecast-enabled device you wish to cast your content to.
Lastly, choose the video or audio file so you can cast it to your Chromecast device.
Casting from iPhone
It's not difficult to cast your iPhone videos on Chromecast TV. Several ways are present on the internet that you can choose to follow. However, that would take time. To solve the problem and lessen your hustle, you can follow the next mentioned steps:
Download and install the Chromecast app on your device.
Now, pair your mobile with your Chromecast device through this application.
Open up the VLC player and click on the video that you want to stream on Chromecast TV.
Your next step is to open the Chromecast app again and steer to the Menu and choose "Cast screen/audio."
After this step, a prompt will appear that will go ahead and continue through the options to finally cast your device videos to your TV.
Eventually, you can reopen the VLC player and fullscreen your video. This can fullscreen on your TV as well.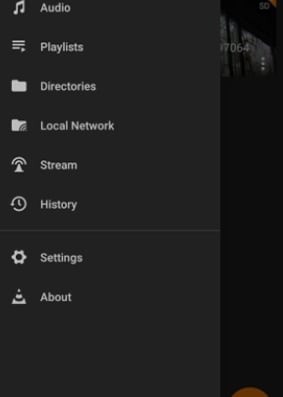 ---
Part 3: How to Convert VLC Video with Simple Steps
At times, it happens that you need to convert your VLC videos to some other format to make the video of high quality and then cast it to chromecast device, so that you can get a excellent watching experience. If this is the case with you, you can have a more incredible experience to watch quality videos.
How? With the help of Uniconverter. You must have heard the name of this software. If you haven't, you're in the dark.
Uniconverter is a famous software that is known for doing numerous functions. Not only can it help you convert VLC videos but it can also let you do various functions.
Uniconerter can help you edit videos, download them from Youtube, make GIFs, merge and convert videos, burn DVDs, and record screens. All of these functions are one and only tool. Doesn't that amaze you? You can employ this one tool to make your life more effective and wonderful. So why not use it? We recommend you use this app if you want to convert VLC videos into any format. The formats can be MP3, MP4, M4R, and much more.
Steps for converting video with Uniconverter:
The very first step that you need to carry out is to open Uniconverter. When you are done with opening, you can click on the left navigation bar and then on the "Video Converter" point. You can also drag your video files to the center of Uniconverter's window.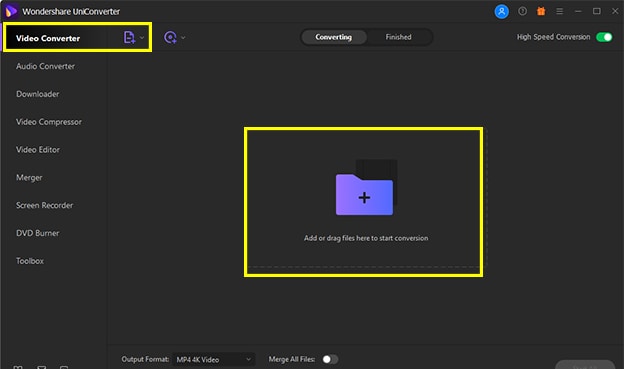 Select the Settings As You Want
You can now set the output format you like. you can choose to convert your video to ao many formats like MOV or M4V, you can also select the output quality using Uniconverter.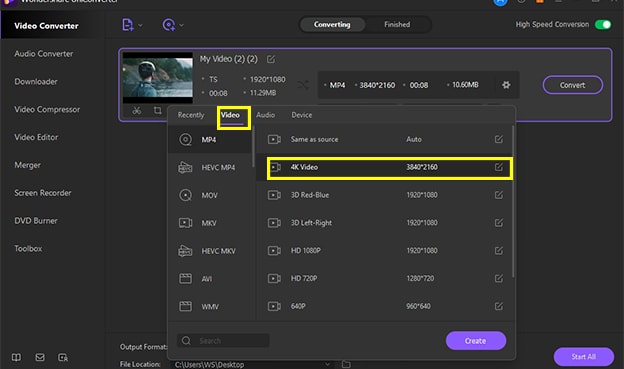 Now that you are done with choosing a video, formatting, and setting up the things, you can convert the files by clicking on the "Start All" button that must present on your screen.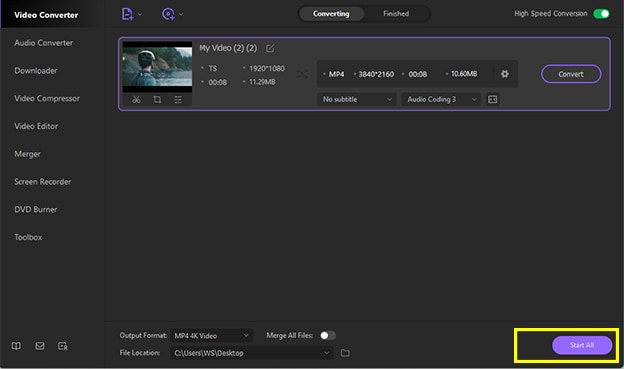 ---
We have composed this post to make you aware of the casting of VLC to Chromecast TV. We hope you grasped a good knowledge by it. Let us tell you it is not difficult to stream VLC media player to chromecast devices.
You just have to follow the steps that we have told you. Plus, with Uniconverter's assistant, you can make your video more wonderful, and can enjoy it on TV or other devices successfully.
Video Player
1. Windows Media Player

2. Best Mac Player

3. Video Player