Apple users (Mac, iPhone, iPad) often have problem with playing standard file formats such as XviD. The problem lies in Apple products limited support for video codec and wrappers. You can't directly play XviD videos on Mac with native QuickTime. Take it easy, there're some solutions for this issue.
Part 1. Best XviD Player for Mac/Windows PC (Can't Miss!)
One of the best solutions to video format problem on Mac is to convert video to Mac compatible format. To play XviD on Mac, you will need a professional video converter, UniConverter. Why? 2 reasons. First, this program can work like a player for Mac that play video in ANY format on Mac. Second, it can help you convert video in any format to Mac friendly format, so you can import your video to iMovie for editing or playing back on QuickTime. Also, after conversion of the XviD files into a optimum format, you can transfer the files to other Apple products such as iPad, iPod and iPhone.
Get the Mac XviD Video Player: UniConverter
Directly play XviD video on Mac.
Convert XviD files to any format including MOV, MP4,M4V and other formats with totally original quality.
Edit XviD files before converting, such as Trim, Crop, Rotate, Add Effects, Subtitle, Watermarks, and so on.
This program also supports to burn XviD videos to DVD.
Download online video from YouTube, Vevo, Vimeo and other online sharing sites.
It is fully compatible with macOS 10.14 Mojave, 10.13 High Sierra, 10.12 Sierra, 10.11 El Capitan, 10.10 Yosemite, 10.9 Mavericks, 10.8 Mountain Lion and 10.7 Lion.
How to Play XviD Files on Mac with the Best XviD Player [step-by-step!]
The following guide will show you how to convert XciD video on Mac for playing back on QuickTime or further use. But if you just want to play XviD file on Mac, insteading of converting, you can just read the step 1, where you just need to load the XviD to the program and you can play it on Mac now (watch the video below to learn how to play video on Mac without converting.).
Step 1. Load XviD File to XciD Player on Mac
Frist, you will need to install UniConverter on your Mac. Then open it. Import your XviD video file with drag and drop method. Alternatively, you can achieve that by clicking "Add Files" as well.
Note: UniConverter allows you to play XviD files on Mac whenever you want. When you import the video to this converter, click the play icon on the video. Now it's playing! If you want to play XviD using QuickTime or other software on Mac, iSkysoft can help convert XviD to the supported formats as needed. Keep reading.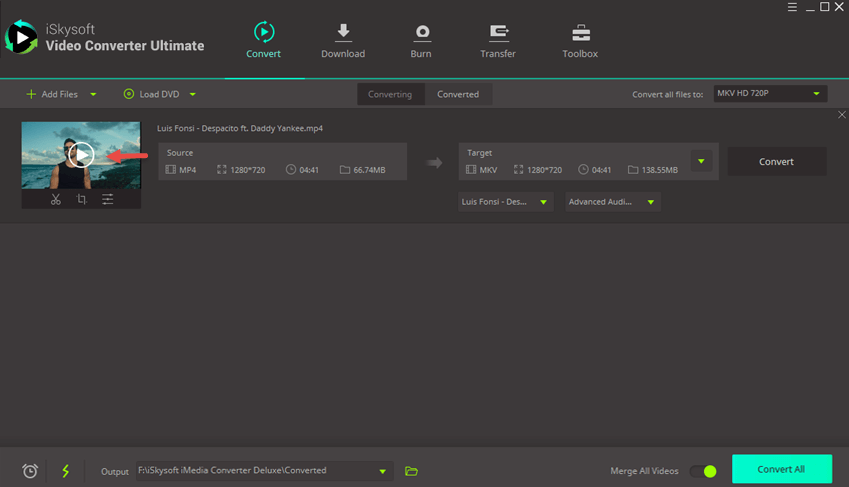 Step 2. Set Mac Compatible Output Format
In order to smoothly play XviD video on Mac, please select "MOV", which can be perfectly compatible with Mac QuickTime, as the output format here. You can find it from the "Video" category. From here you can also select the output resolution or other settings by clicking the "Setting" icon.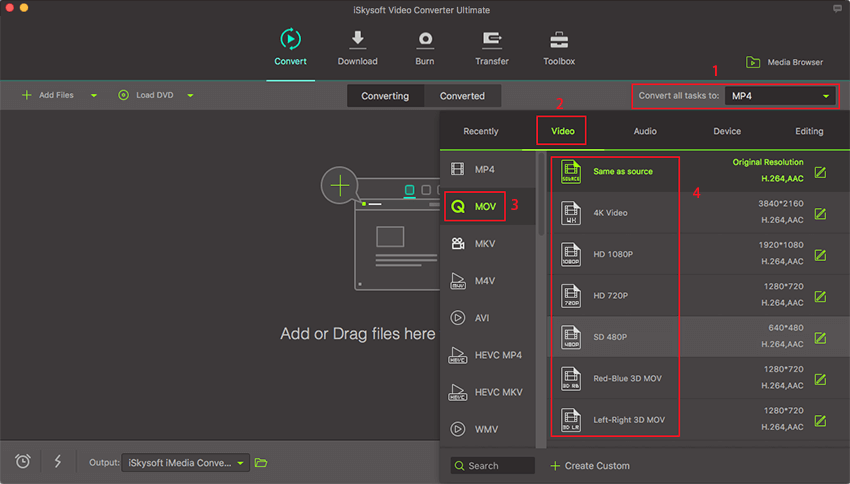 Step 3. Convert XviD Video angPlay It on Mac
With one click on the "Convert" button, you can achieve to convert XviD files to Mac supported format easily. Then you can play XviD videos on Mac with QuickTime whenever you want.
Please note that this iSkysoft video converter supports batch conversion, and it can help you transfer the video to iPhone, iPad or Android phone. It also has the Toolbox containing VR converter, video compressor, screen recorder, GIF maker, etc. Free download it and have a try!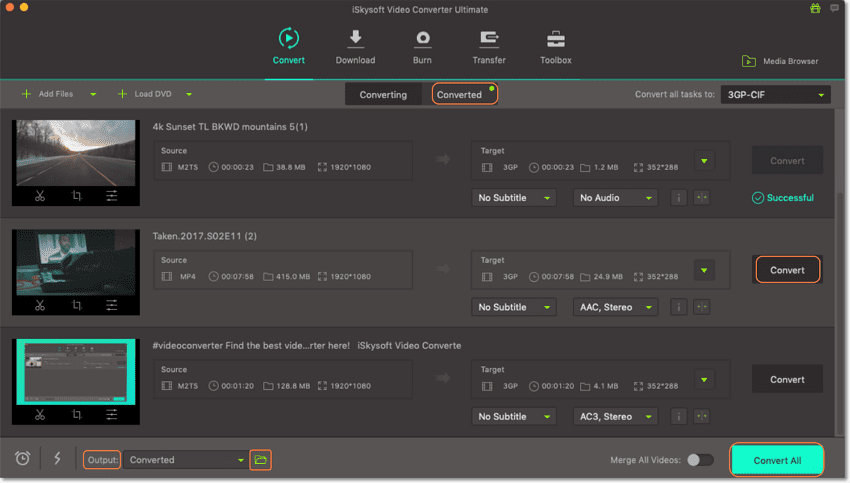 Part 2. Recommend Other XviD Players for Mac
5KPlayer is the top free XviD downloader and player. It seamlessly plays videos without audio delays or image blackout problems. Moreover, videos with multiple resolutions like 720p, 1080p, and HD can be played on this player without any issues. The player is also capable of recording iPad, or iPhone screens with Air Mirroring option. It is also possible to convert YouTube videos to MP3 format using 5KPlayer.
Pros:
- Supports multiple formats for both audio and video.
- Download videos and audio files from various platforms like Facebook, Twitter, Yahoo, etc.
Cons:
- It takes over the device as a default player that might be annoying for many users.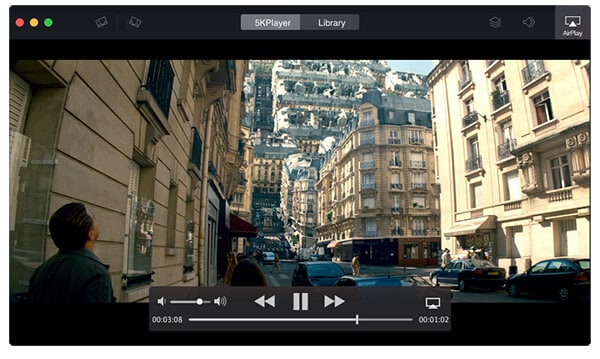 QuickTime Player is Apple's official media player supporting many other formats in addition to QuickTime. It is just as efficient in use as you can expect from any Apple product. Main options like playback and pause are easy to use and easily accessible; however, keeping true to Apple's spirit, advanced features like creating playlists are to be 'found.' With Perian Media Player installed on your Mac, QuickTime can play almost any format.
Pros:
- Pro version allows editing.
- Already integrated with macOS.
Cons:
- The player takes a lot of time to launch.
- Needs upgrade to use maximum features.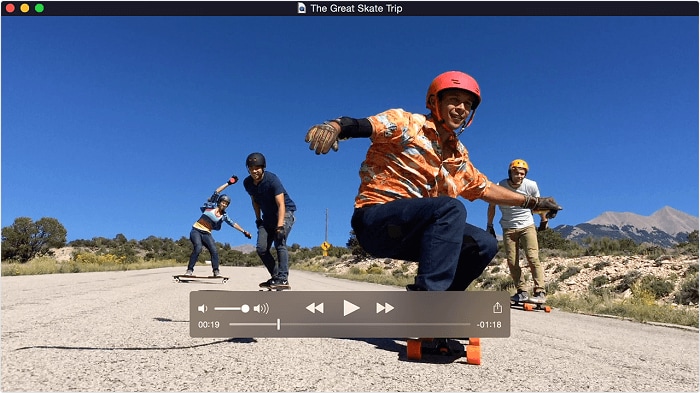 DivX is an official DivX player for Mac, including DivX codec pack and DivX audio and media player. It comes with trial media converter to convert DivX and AVI files to MP4 easily. Some other extra features available with DivX are the ability to combine multiple files, to add subtitles, and to add background audio using an editor. The interface is simple, and the player is quite easy to use.
Pros:
- Includes download manager that allows multiple downloads simultaneously.
- Includes a tool to transfer videos to other devices like PS3 easily.
Cons:
- The Converter is available as a trial for 15 days.
- Large installation file renders speed and backup issues.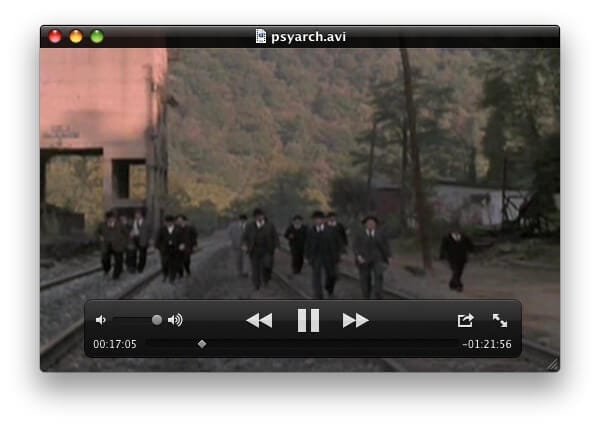 Elmedia Player for Mac is versatile software for playing videos with almost any format. Elmedia Player offers a smooth and seamless playback with no slowdowns or interruptions. It also improves any 'bad sync' problems on an original track. Advanced features of Elmedia includes playing videos in full screen, looping whole or part of videos continuously, bookmarking favorite part of videos, and creating customized playlists.
Pros:
- Create, edit, and manage playlists easily.
- The look and feel of Mac iTunes.
Cons:
- Extra components to be installed.
- Heavy software for Desktop Mac.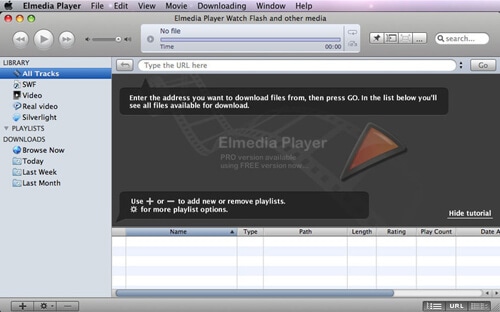 #5. VLC Media Player
VLC Media Player is a fast, lightweight, and easy to use media player. It supports a large range of formats and allows you to preview files that are not completely downloaded yet. You can also add subtitles. You don't have to fuss much about compatibility and conversions because VLC media player is dubbed as 'all playing' player. You can even integrate your media player with video streaming services like NGC, ESPN, etc. For audio files, there are features of equalizer and playlist creation. What's more! You can also your file format with VLC without any cost.
Pros:
- Completely free to use.
- Hotkeys for easy use.
- Extensive documentation available online.
Cons:
- A basic interface - Available in only two colors; Grey and Qtx Black.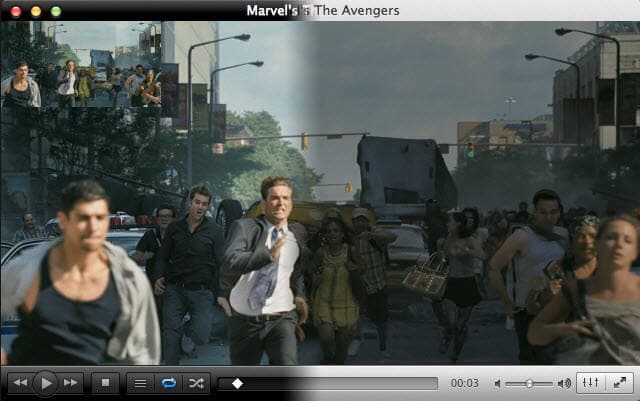 Chroma Player is a fully optimized movie player that can play many formats on Mac including XviD. It has all the features of a good video player. It is easy to use, supports all formats, and has extensive support for subtitles like SubRip, SubViewer, etc. It offers options for video playback, contrast, brightness, and sound equalizers.
Pros:
- Supports lots of codecs.
- Simple XviD player settings.
Cons:
- It's not a free player.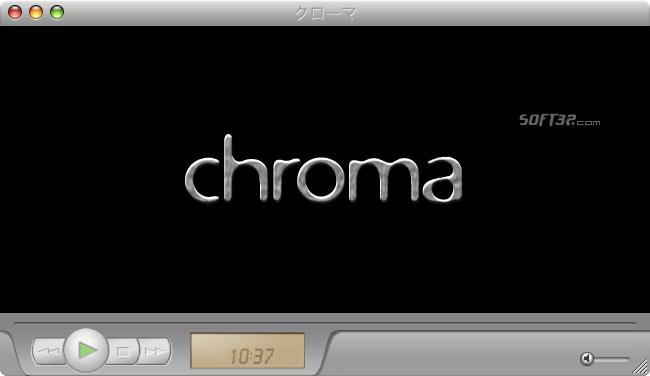 Movavi is also a handy lightweight XviD player. It supports more than 50 other formats without any compatibility issues whatsoever. It plays videos without the system crashing or system slowdowns. It has all the basic functions of a player; playing music files in repeat, shuffle mode, easy settings for subtitles, color adjustment and setting the aspect ratio of clips.
Pros:
- No additional codes required.
- Free to download and try.
Cons:
- Many free players have similar features.
- You cannot download video or burn DVDs.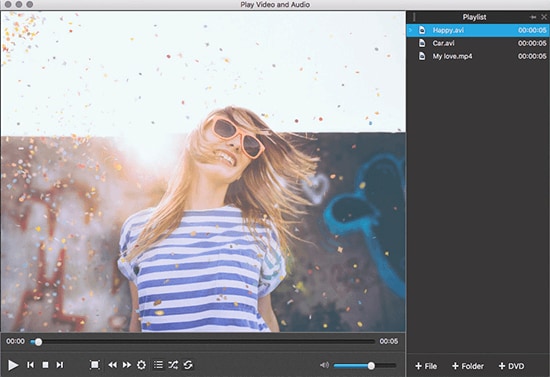 Macgo Mac Media Player is easy yet efficient XviD player for Mac. It's not only easy to install but it's setup and configuration is also not complicated at all. It also includes all the basic media player features like settings for subtitles, adjustable audio features, video flipping, etc. It possesses a user-friendly minimal which makes it a decent XviD player for those who like to keep things simple.
Pros:
- Easy to use basic features.
- Simple to use.
Cons:
- Advanced features are hard to find and use.
- Not the best XviD player.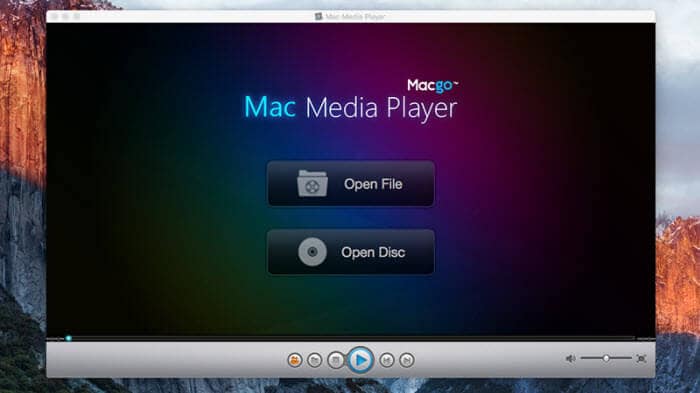 DVDFab Media Player for Mac is free and easy to use. It has useful features like autoplay for next episodes, and you can also flip videos at any angle. You can also enjoy an optimized interface and multiple skins for your media player. New versions have additional support for hotkeys, Bluray disk playback, and trackpad gestures.
Pros:
- Plays all ISO and 3D files.
Cons:
- No major drawbacks.
- Latest versions have fixed the previous problems of high CPU usage and auto exit.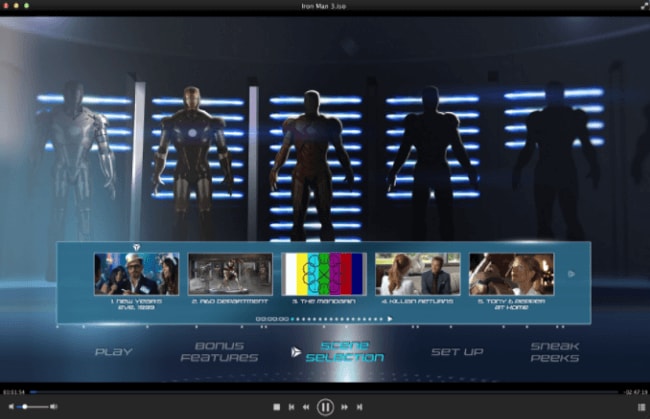 Part 3. Introduce Top XviD Players for Windows
#1. VLC Media Player
The VLC media player is most commonly used XviD player on Windows. It is easy to use. It supports multiple video formats including DVD and BluRay videos. It is a lightweight software with features like subtitles support, format conversion, integration with video streaming channels like ESPN, and many more.
Pros:
- Completely free.
- Intuitive controls.
Cons:
- Use of advanced features requires technical knowledge.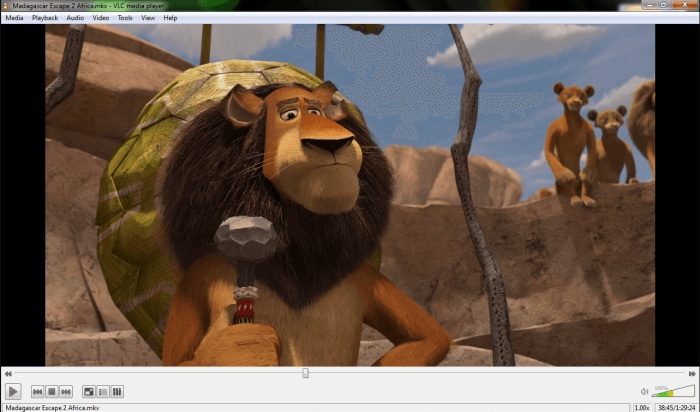 Developed by Gretech Corporation, GOM Player is a versatile XviD player. It has a very user-friendly design and is extremely easy to use. It's a lightweight player that consumes very few resources. This makes it a device friendly XviD player. It provides users with relatively better usability. You can adjust zoom, contrast, and brightness for your videos. It also allows you to adjust the screen ratio to your liking. You can set the screen-ratio to 16:9, 4:3 or choose default to keep things simple.
Pros:
- Customizable appearance.
- Synchronization capability.
Cons:
- Next and previous buttons only fast forward the current file playing.
- Connects to internet on startup that is annoying.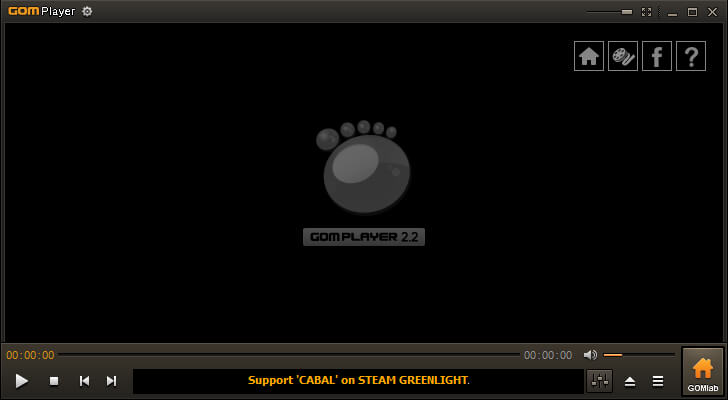 #3. Crystal Player
Crystal Player is an advanced XviD player without any limitations owing to the absence of Windows Media environment. The original video kernel allows the player to perform audio restrictions, data caching, buffering, etc. This media player requires less space on the device and is slick in feel with appealing shadows and skins. With Crystal Player Pro, you can adjust contrast, saturation, color, and hue of your videos and can also apply filters.
Pros:
- Original video kernel improves quality.
- No limitations.
Cons:
- Only the trial version is free to use.
- Navigation is a bit tricky due to small buttons.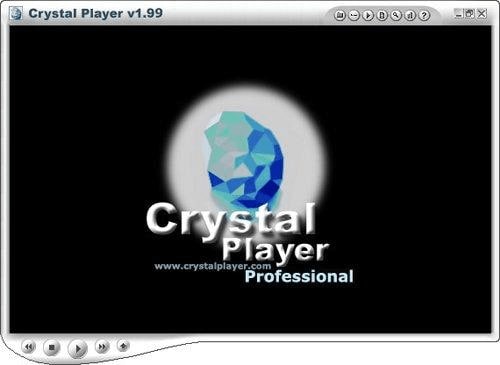 ALLPlayer has built-in updated codecs and faces no trouble in playing any media file. It supports a variety of formats. The player has a minimalistic view, and all controls appear at the bottom of the screen for easy use. It has options to create and import playlists and subtitles, to adjust brightness, contrast, screen ratio, screen rotation, and switching to night mode. It has internal radio stations as well.
Pros:
- Plays clips from URLs.
- Can be run from pen drive- ALLPlayerPortable, without installer.
- Linked with Codecs and subtitles libraries.
- Can play videos that other players fail to run.
Cons:
- Sometimes videos already stored in personal database fail to run.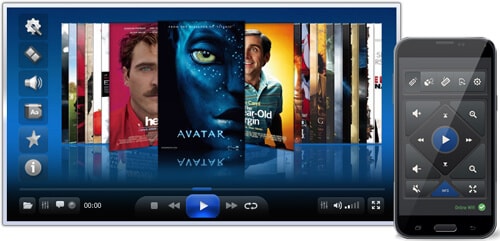 KMPlayer is the best addition to XviD players for Windows. It supports a large range of formats and has many usability and customization options. It allows screen capture, playback speed adjustment, audio and video effects, and personalization of media player through available skins.
Pros:
- Can play locked media files.
- Unobstructed and user-friendly layout.
Cons:
- Lots of ads and links come along with it.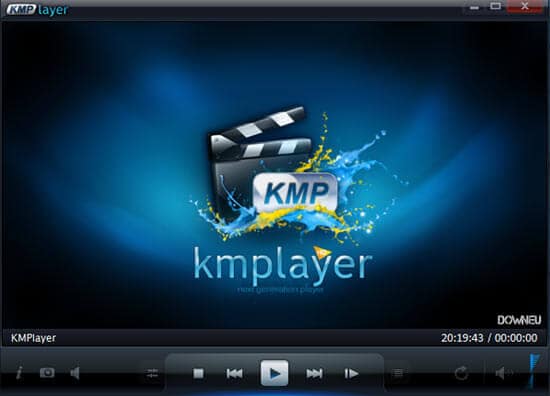 MVS Player plays a variety of formats. You can share videos on Facebook, Twitter, MySpace. It offers all the basic media player functions like play controls, navigation through the playlist, and audio and video configurations. The player has two modes; Play All or Play List.
Pros:
- Plays up to 12 videos simultaneously.
Cons:
- No help file available.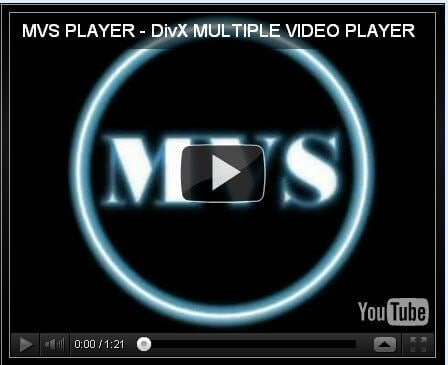 VSO Media Player can play almost all of the different video and audio formats including BluRay, DVDs, and media on discs. There is a wide range of codecs already present in the player for this purpose. You can create playlists or load them in the player. You can customize VSO player with hundreds of available skins.
Pros:
- Support multi-language subtitles.
- Lightweight and simple.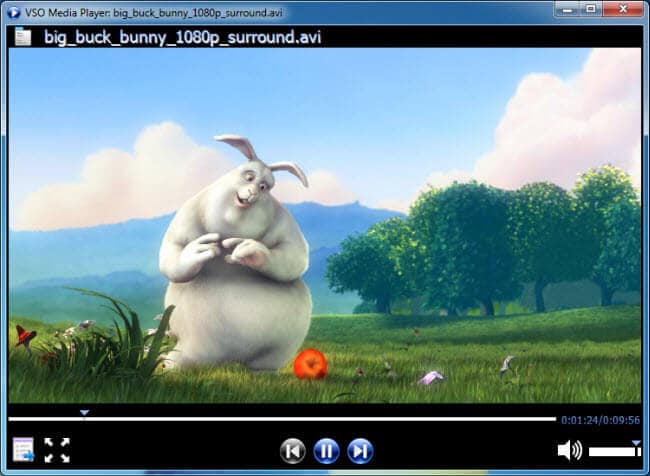 XUL Player, in addition to basic playback functions, offers interesting features for editing videos like playing two videos simultaneously and then crossfading them. It has a good interface with well-sorted lists of tools and features.
Pros:
- One-click video screenshot.
- Dual video streaming.
Cons:
- Interruptions in playing videos sometimes.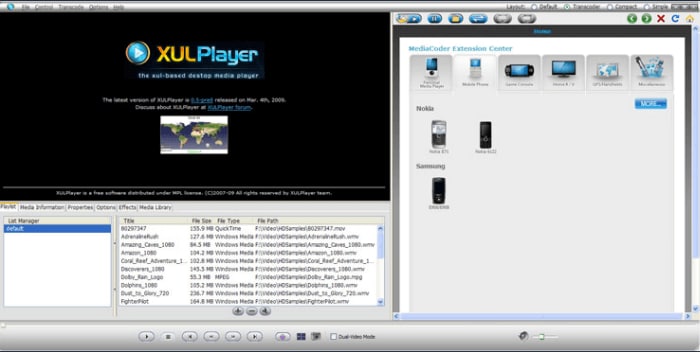 BSPlayer comes as a complete package of reliable features. It automatically downloads missing codecs and offers hot-key support for better usability. It provides smooth playback and an automatic subtitle search. Option for taking screenshots is also available.
Pros:
- Simple interface and easy to configure.
- Excellent codec support.
Cons:
- The interface is less intuitive, and skins are over-bright.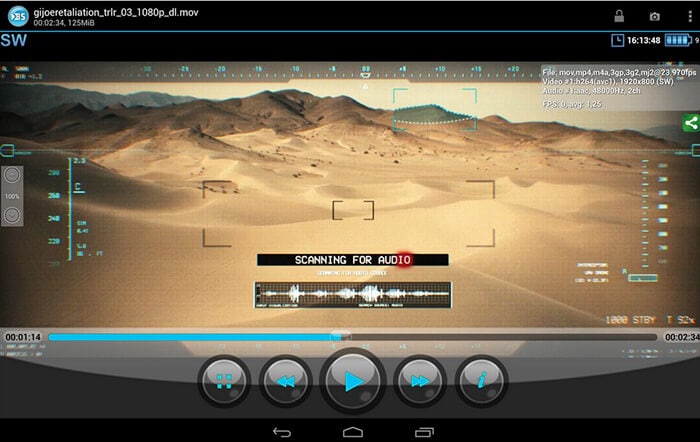 #10. GOGO Media Player ActiveX Control
XviD player for Windows supports a range of video and audio formats. This media player offers full control to the user in terms of play, pause, resume and loop the video stream. You can create a playlist and get media file information such as video height, width, bit-rate, and video duration.
Pros:
- Easy location of controls on the interface.
- Simple interface.
- Playback slider can be created.
Cons:
- Only trial version available for free.