MP3 files are easy available everywhere as they are cheap and almost all media players can play them. But, most of the MP3 files lack the quality of sound! If you are a pure music fan and you are concerned about each and every bit of details a certain song is offering, then you need a high quality lossless format such as FLAC to take care of your music listening taste. FLAC is capable of compressing the file to half of its original size. There are many tools available on the Internet that play and rip FLAC files with an ease but looking for a FLAC-compatible MP3 player is not so easy and is not found commonly. In this article, we have covered details about a powerful software to convert FLAC files to MP3 and 5 MP3 players that support FLAC files.
Part 1. Convert FLAC to MP3 Format Easily
Your favorite MP3 player does not play FLAC files? No worry! There are many tools and software available on the Internet that let you convert your most-liked FLAC files to MP3 format easily. We have chosen our all-time favorite tool iSkySoft UniConverter that can help you convert the FLAC files to MP3 format and you can convert the respective files in no time. Let's discuss key features of UniConverter.
Download or record video and audios from 10,000+ Sites such as YouTube, Netflix, Hulu, Vevo, Metacafe, Break, Vimeo, etc.
Convert the media files you love to multiple audio and video formats, supporting all major video formats like MOV, FLV, MKV, AVI, MP4, MPG, etc.
Automatically convert your files to device supported formats, and squeeze the video and audio quality and size according to the selected device.
Edit and enhance the videos according to your needs, like Merge, Crop, Trim and Rotate a video, or add Subtitles, add watermarks and effects, etc.
Playback feature to let you watch the videos you have downloaded and converted to ensure that the quality of downloaded videos is as expected.
Convert FLAC to MP3 for Playback on MP3 player using iSkysoft
Step 1: Add FLAC Files to the FLAC to MP3 Converter
In the FLAC to MP3 converter, simply load the files by dragging them to the software or loading them with the 'File > Load Media Files' option. You can also load and convert multiple files at once too.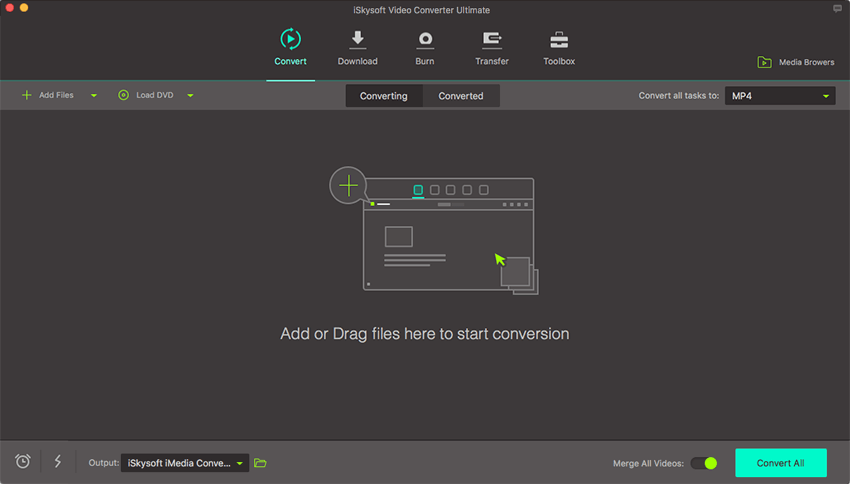 Step 2: Choose MP3 as the Output Format
Now, choose the MP3 as the output format from the bar at the bottom. UniConverter also allows you to access the the sample rate, bit rate, channel and codec of the file. Along with that, you can also merge multiple files to generate only single MP3 output. Nothing beats that!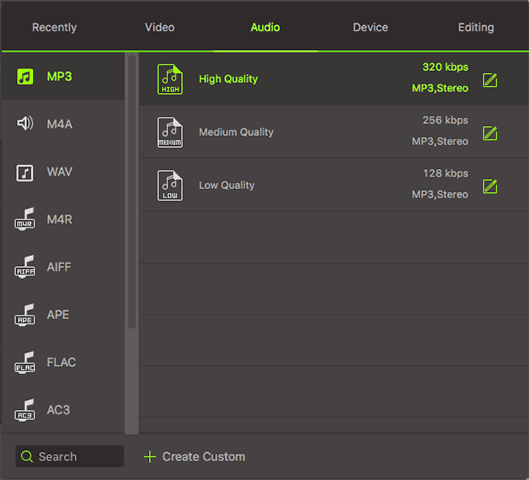 Step 3: Start Converting FLAC to MP3
After choosing your favorite FLAC files for MP3 format conversion, click the 'Convert' button and it will automatically start converting your files to desired output format. There is even an automatic computer shutdown option after a file conversion completion.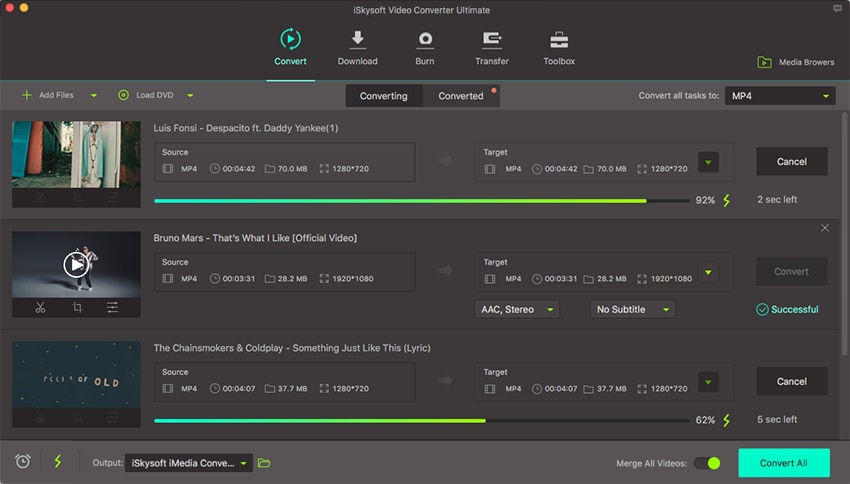 Part 2. Best 5 MP3 Players to Play FLAC Files
#1. AGPtek M20S
This is a new brand in the market which is currently offering high-quality products on a relatively cheaper rates. Having more than 14 hours of battery life, this MP3 player has an 8GB of ROM and a microSD card slot. It has a size of 3 x 3 x 1.2 inches and supports 20 different languages.
Click here to get more info >>>
#2. AGPtek Rocker
This is another AGPtek device that supports high-resolution lossless audio codec files. The battery of Rocker lasts for 10 hours and it can support microSD card up to 256GB in size. Moreover, it also has a Bluetooth 4.0!
Click here to get more info >>>
#3. FiiO X5 2nd Gen
With the battery time of more than 10 hours, FiiO X5 plays high-res audio files perfectly. The Music Player weighs only 165g. It has two microSD card slots and has a dimensions of 2.52 x 0.59 x 4.29 inches.
#4. Sony Walkman
This high-resolution audio files MP3 player claims to have a battery life of 50 hours. Weighing under 66g, Song Walkman has an Internal Memory of 16GB and you can add extra memory using microSD card.
Click here to get more info >>>
#5. xDuoo X3
X3 has a battery life of more than 10 hours and it supports all high-resolution audio formats including FLAC. It weighs only 100g and the product dimensions are 6.2 x 3.2 x 2.1 inches. It also has a microSD card slot to extend the memory.