User Guide for UniConverter
Go to Mac
Go to Windows
How to Make a GIF on a Mac with Ease
A GIF is a short animated video that is widely shared on social media and other websites. If your website doesn't allow you to upload a full video file, a GIF is a decent alternative. Uniconverter for Mac (Wondershare Video Converter Ultimate for Mac) is the best GIF Maker for Mac if you want to make a GIF animation from a video or an image. To learn how to utilize this GIF maker software, follow the steps below.
Learn how to make GIFs on your Mac by watching videos.
On your Mac, open Wondershare GIF Maker.
Following the download and installation, open Uniconverter on your Mac. In the Toolbox area, select the GIF Maker option.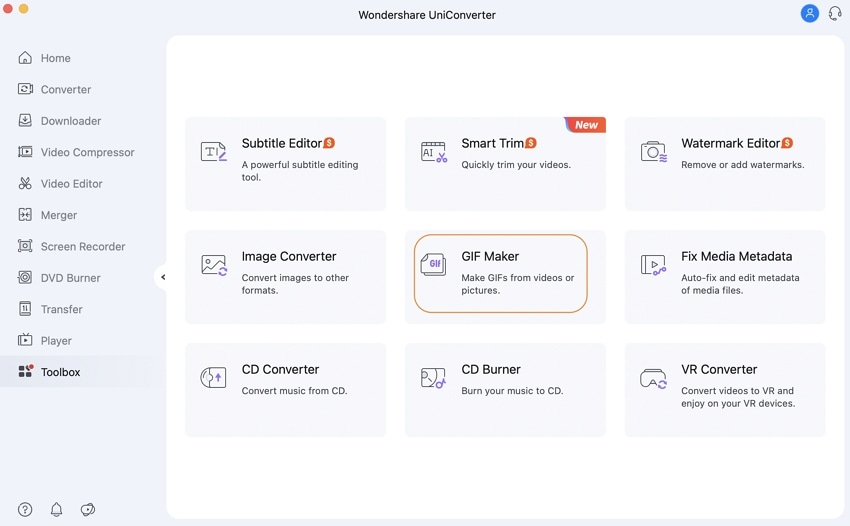 To make a GIF, add a video or a picture.
A new pop-up GIF Maker window will appear, from which you can choose whether to make a GIF animation from video or image.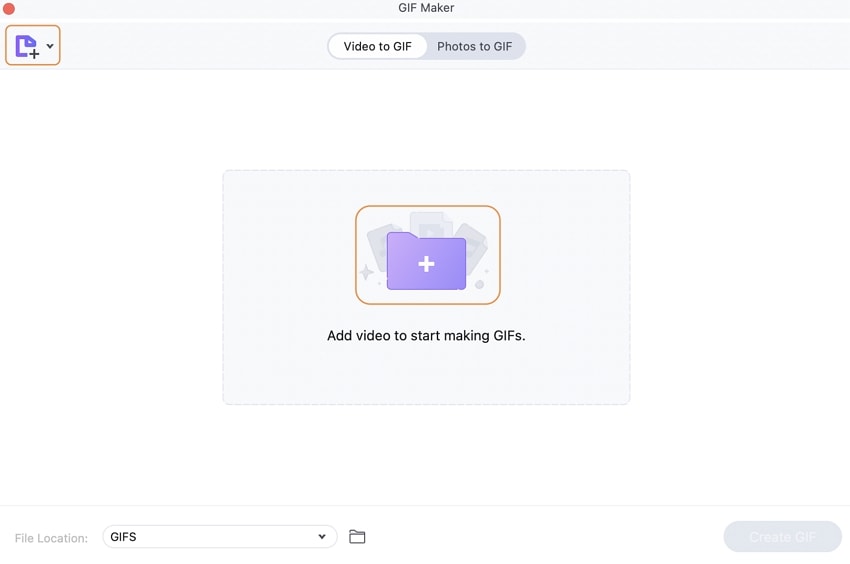 Make a GIF from a video:
To browse and load a local video, go to the Video to GIF tab and click the +Add button. Select the video's Start Time and End Time on the right side of the panel for which you want to make a GIF animation. The size and frame rate of the produced GIF file will be displayed by the software.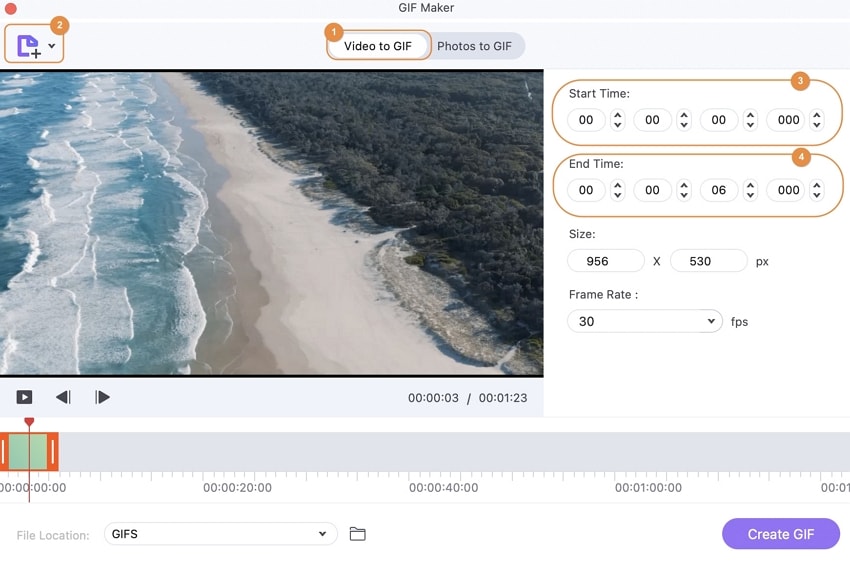 Converting photos to GIF:
Select the Photos to GIF option, then use the +Add button to browse for and add local pictures. An unlimited number of photos can be added to the GIF generating interface at once.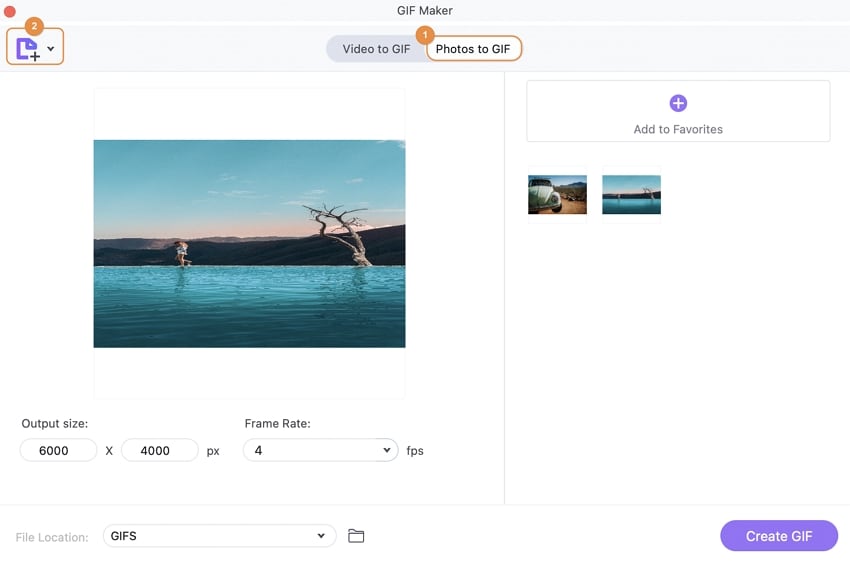 Finally, pick the Mac location to save the file in the lower-left corner. Then, to complete the procedure, click the Create GIF button.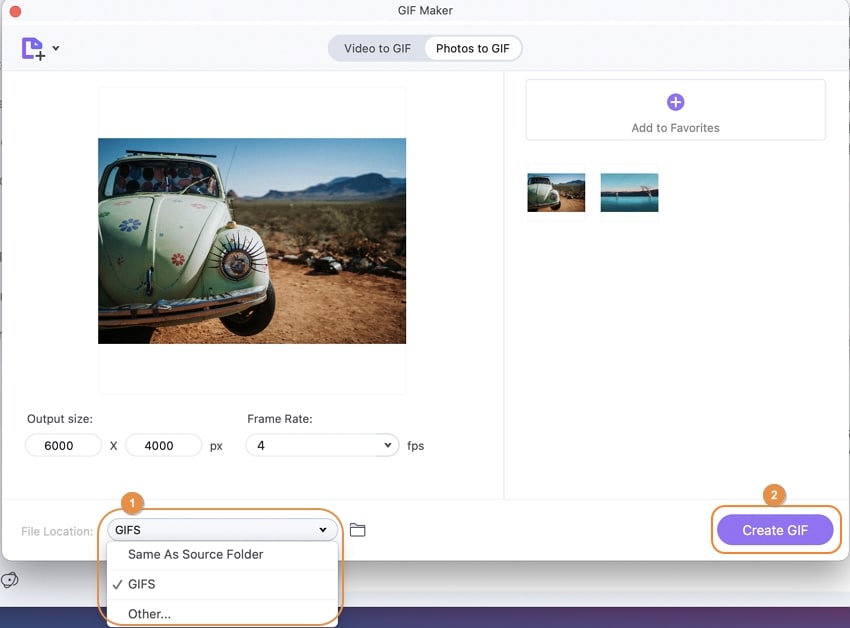 As the GIF animation is constructed, the progress meter will appear on the UI.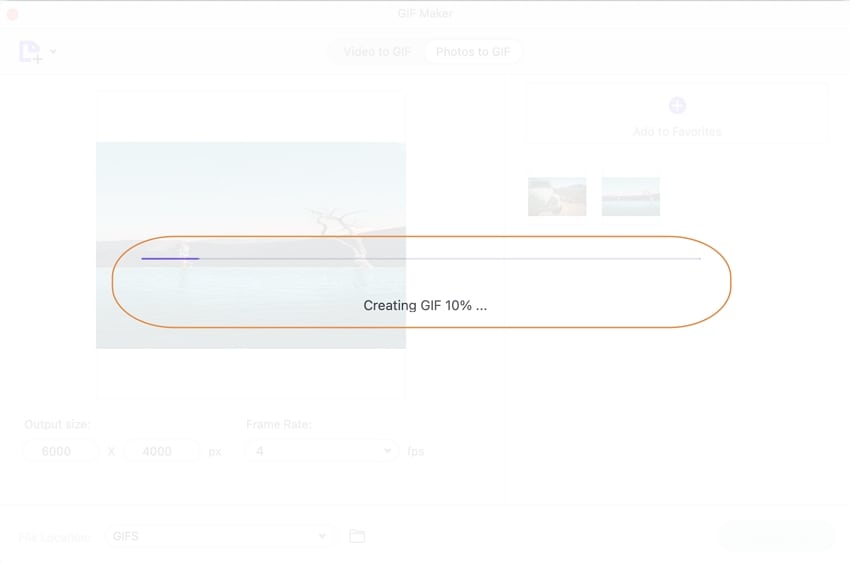 ---