User Guide for UniConverter
Go to Mac
Go to Windows
A Brief Overview
Uniconverter13 for Mac's main interface has 11 function modules from which you can operate to complete your assignment. Home, Converter, Downloader, Video Compressor, Video Editor, Merger, Screen Recorder, DVD Burner, Transfer, Player, and Toolbox are among the modules available. Learn more about each of these functions in the sections that follow.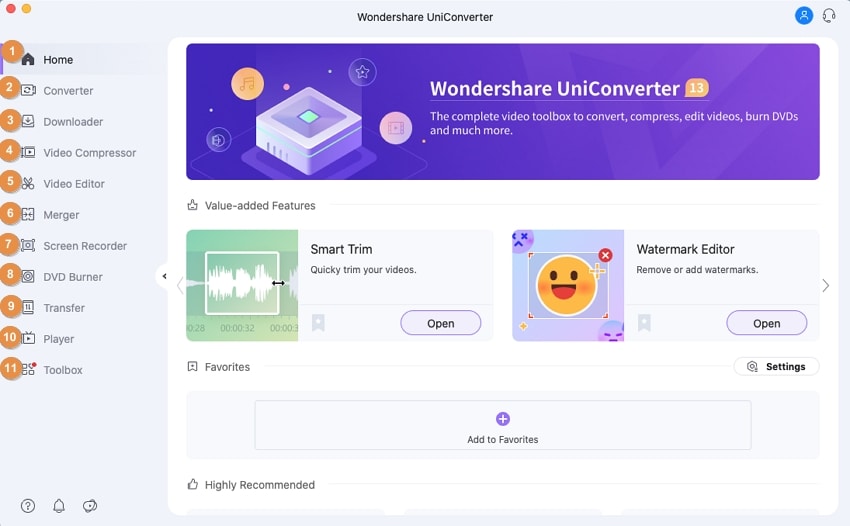 UniConverter 13's Value-added Features and Highly-Recommended Features can be found in the Home area. By clicking the Open button under the specified feature, you can open any features list. You may also add your favorite features to this tab so that you can access them immediately from the Home page.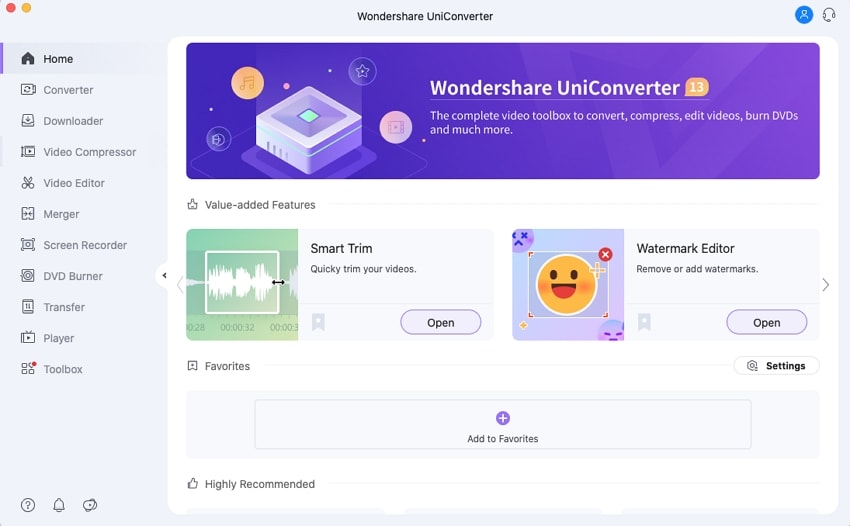 The Uniconverter13 for Mac's Converter tab allows you to convert video and music files on your Mac between a variety of formats, including MP4/MOV/AVI/MKV/FLV/MP3/WAV/WMA, and more. Processing can be done individually or in batches. It also allows you to compress video size on Mac using editing factors such as resolution, bitrate, and video quality. Trim, Crop, Watermark, Effect, Subtitle, and other options can be applied to video files before they are converted under this section. The videos are divided into two tabs: Converting and Converted, to distinguish them and make file management easier. The program can be regarded as the best video converter for Mac due to its ease of use.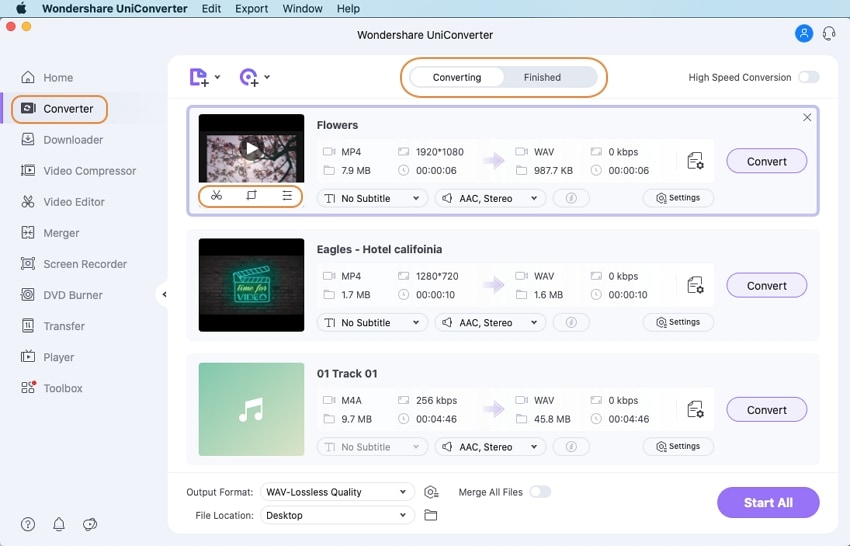 The Downloader component of Uniconverter for Mac allows you to download videos from over 10,000 different websites. The app allows you to download high-quality videos from playback without the need for an internet connection. The downloaded files can also be converted to a variety of device-compatible formats. Simply copy and paste the desired video link to begin the download process. As needed, this component of the software also allows you to record web videos or desktop activities. The software's Downloading tab displays the files that are now being downloaded, while the Finished tab displays the videos that have been successfully downloaded and recorded.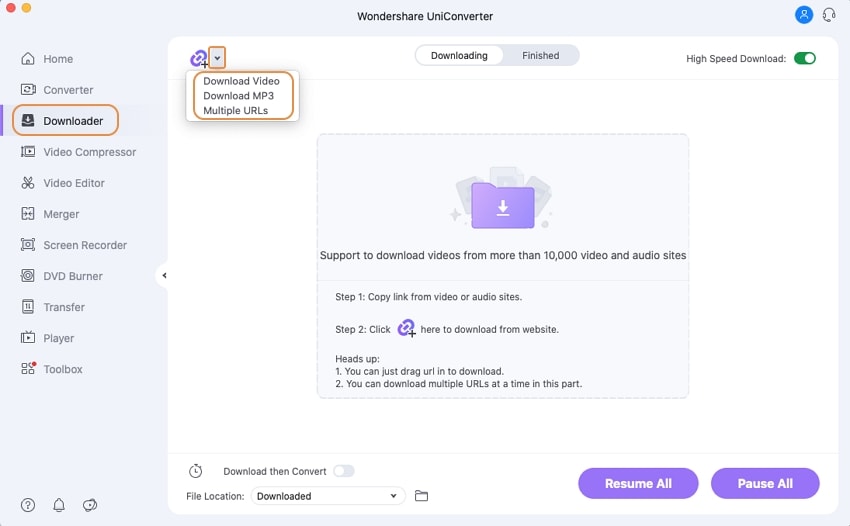 You can lower the file size without sacrificing quality by using the software's Video Compressor tool. It is possible to add files from the system, device, and camcorder. Compression can be done based on the proportion of the file size that you want to reduce. If necessary, custom file parameters can be selected. Compression can also be done based on the size of the file that has to be compressed. A preview option is also available to assess the file quality before processing.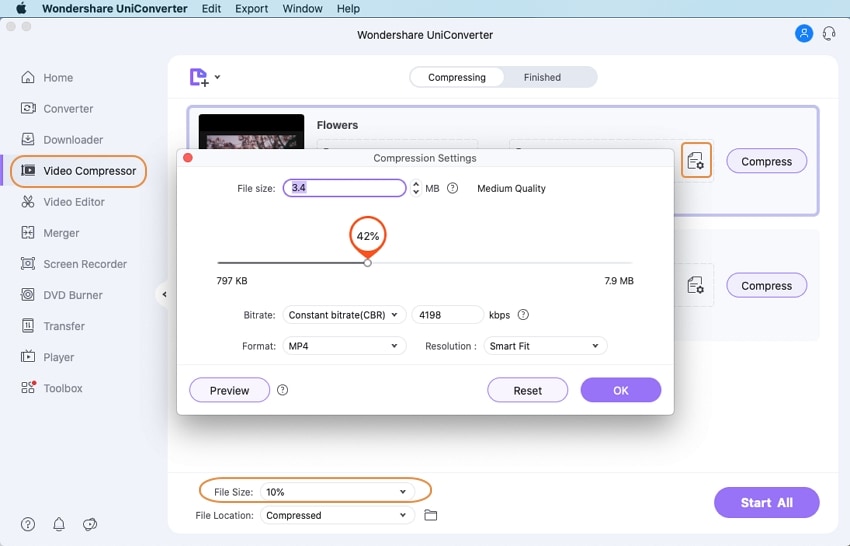 Trim, watermark, crop, effect, subtitle, and audio are just a few of the options available in the built-in Video Editor. For the editing process, local files, as well as videos from smartphones, camcorders, and DVDs can be inserted. For multiple file editing, batch processing is supported; you can choose the output format and even merge the files.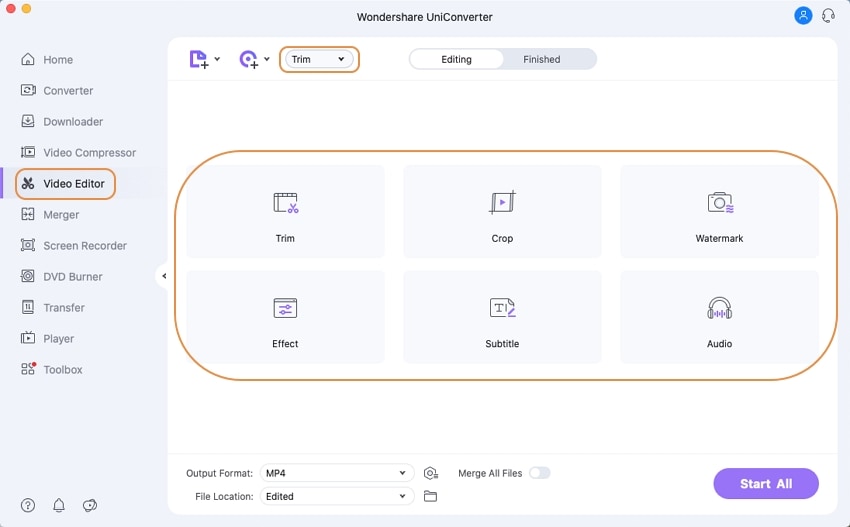 The Merger function is an excellent solution when the flawless merging of numerous files is required. For the procedure, you can include videos from the system, device, and camcorders, as well as DVD folders, ISO, and IFO files. Popular formats such as MKV, AVI, MP4, and others are supported for high-speed merging. You can select the output format and, if necessary, reduce the additional videos before merging.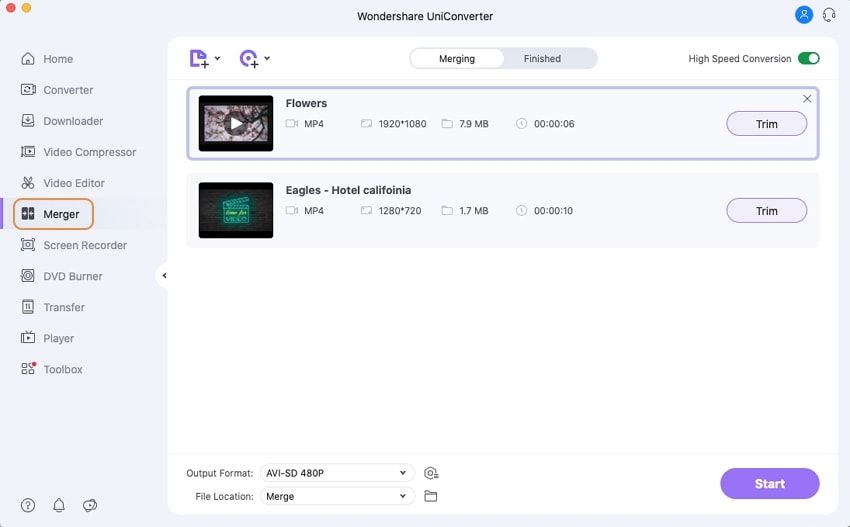 The Screen Recorder feature of Uniconverter may capture your live screen and audio. You have the option of using the Screen Recorder, Webcam, or Audio Recorder features. Screen recording can be used to capture the live screen in high resolution. You can choose the webcam, microphone, resolution, and frame rate of the recorded video while recording with a webcam. The system audio recorder or the built-in microphone can be used to record audio. Before the recording begins, there is a countdown for you to prepare.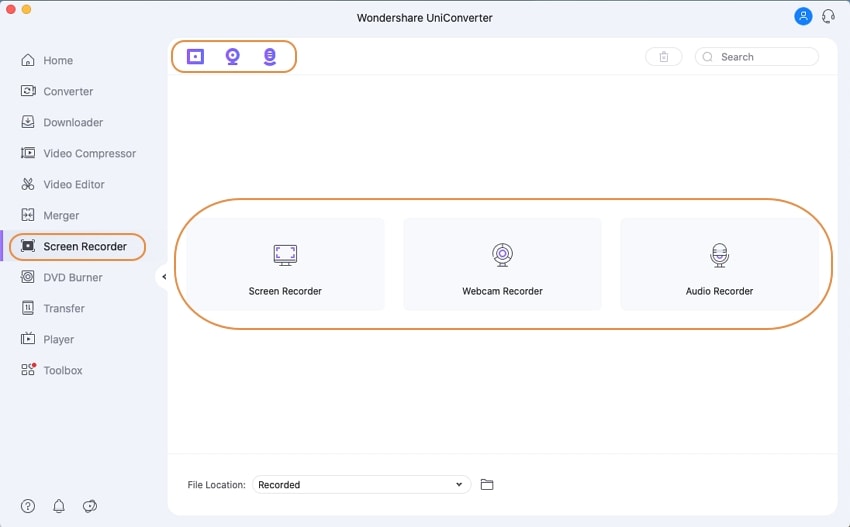 The DVD Burner component of the software makes it simple and quick to burn videos to a DVD/Blu-ray disc on a Mac. If necessary, you can additionally burn the data to a DVD folder or an ISO folder. It can import and personalize your DVD with free menu layouts in a variety of styles, and it supports the most common video formats. With Uniconverter for Mac, you may watch your DVD movies on any playable device without losing quality.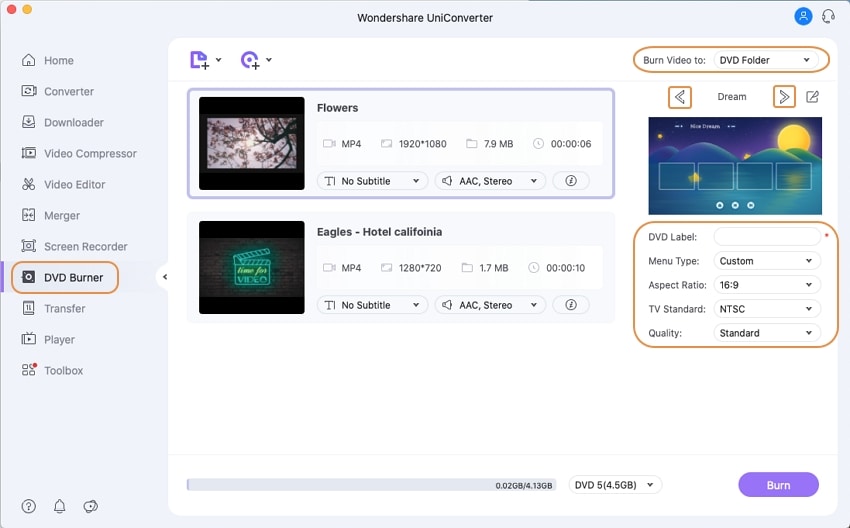 The software's Transfer feature allows you to effortlessly and rapidly transfer audio and video from your Mac to mobile devices. It can connect smartphones running iOS 5 or later and Android 2.2 or later.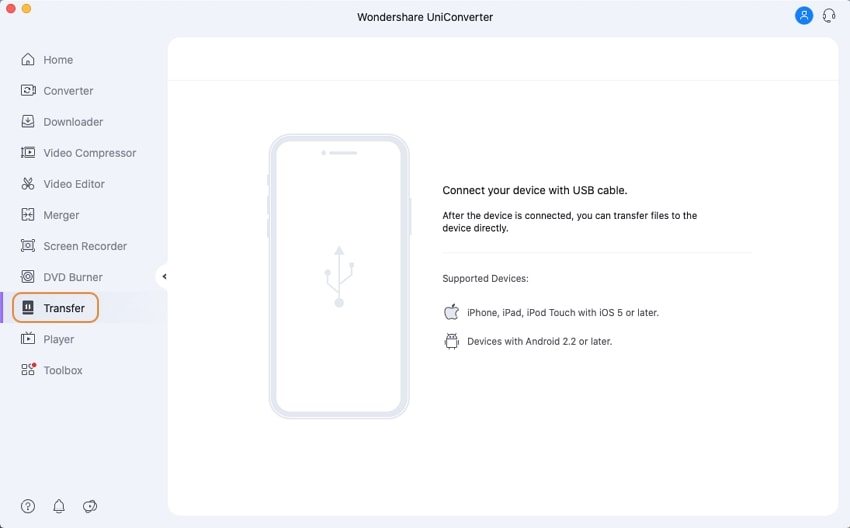 You can play numerous video and audio files, including HD videos, in the Player area. If your media file has numerous subtitle and audio tracks, you can switch between them while it is playing, as well as change the audio volume and capture screenshots.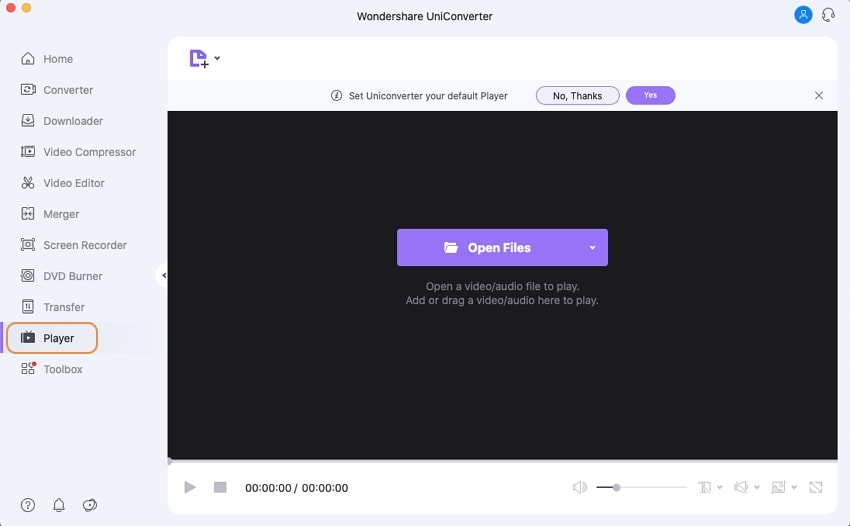 Image Converter, GIF Maker, Fix Video Metadata, Transfer, CD Burner, CD Converter, and VR Converter are among the capabilities available under the Toolbox tab of Uniconverter for Mac.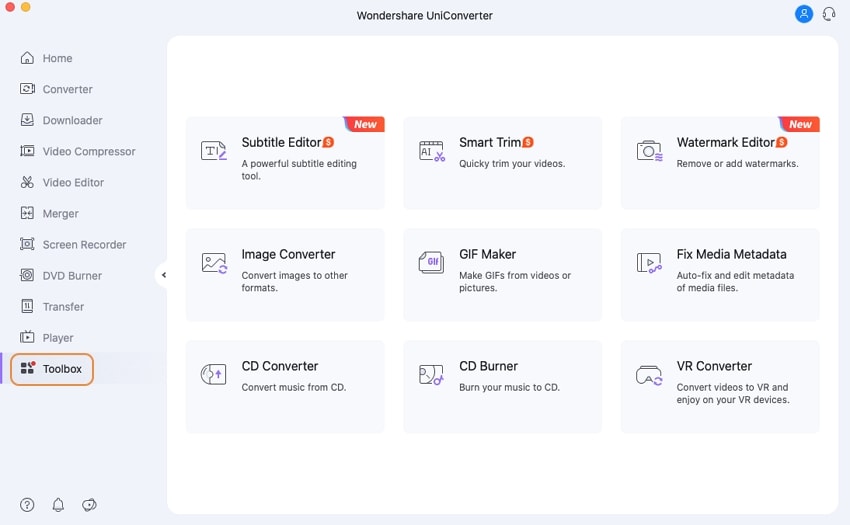 ---