User Guide for UniConverter
Go to Mac
Go to Windows
How to Convert DVD to Video on Mac
Uniconverter for Mac can burn films on DVD so you can save the memories of your family vacations or favorite TV episodes safe in your library. The entire burning procedure is straightforward.
Note: Before you begin, make sure you have a blank DVD on your Mac computer's DVD drive.
How To Burn A DVD On A Mac-Uniconverter (Mac) User Guide
Open Uniconverter on your Mac and import videos.
On your Mac, open Uniconverter and select the DVD Burner category from the left pane. To import the selected clips, click the Add Files icon in the top-left corner of the center window, locate and pick the videos you want to burn, and then click Load in the bottom-right corner of the box. Alternatively, you can select an option to import the footage from their appropriate source by clicking the drop-down button next to the Add Files symbol.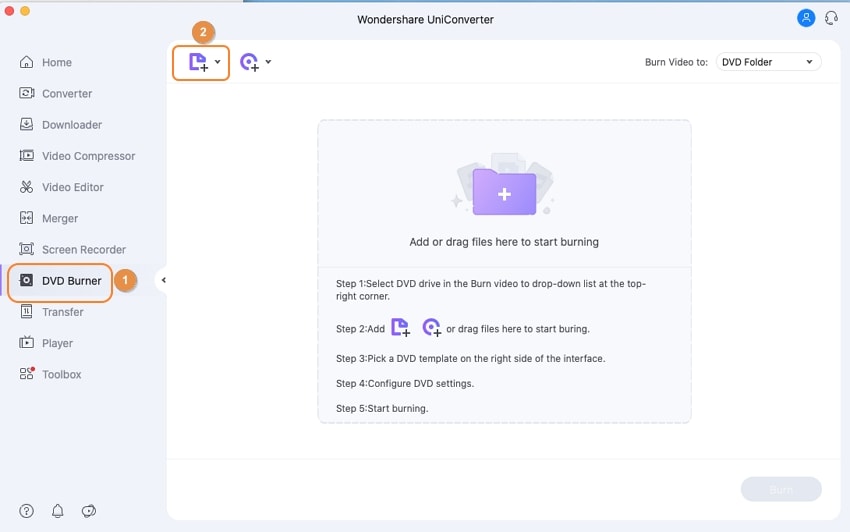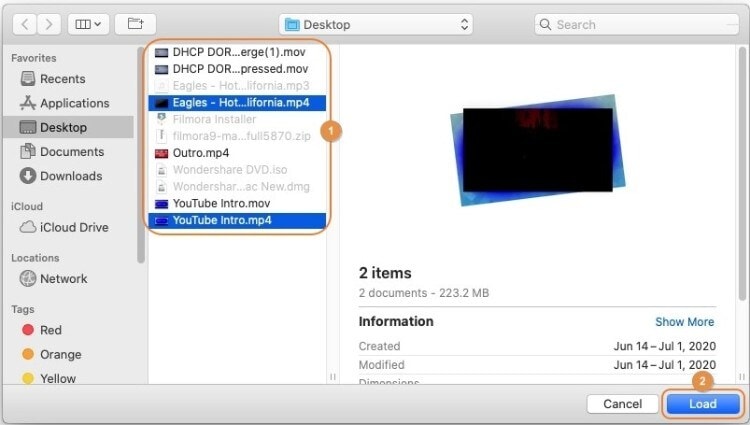 Select and customize a template.
Select a template from the left pane of the DVD Template box and enter the details in the right pane by clicking the Edit icon in the upper-right corner of the right pane. Then, in the Add Background Picture and Add Background Music sections, click the Browse button to select your favorite background image and music, as appropriate, and then click OK in the bottom-right corner to accept the changes and return to the main window.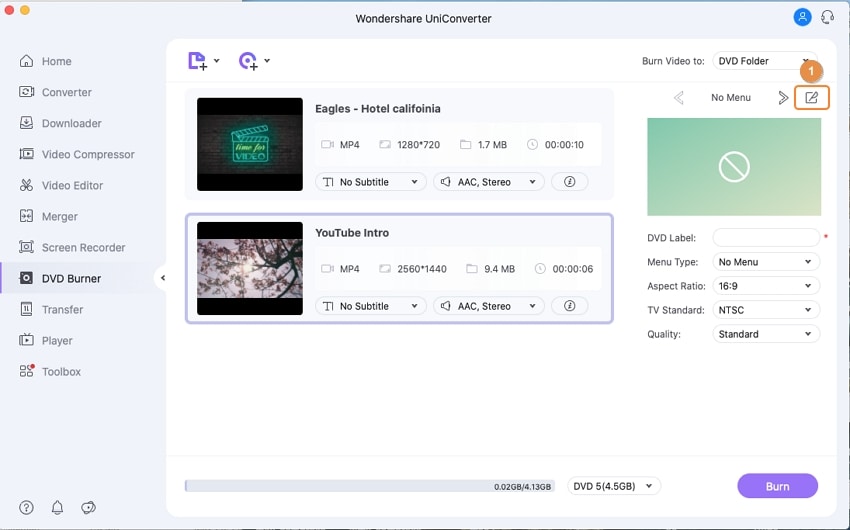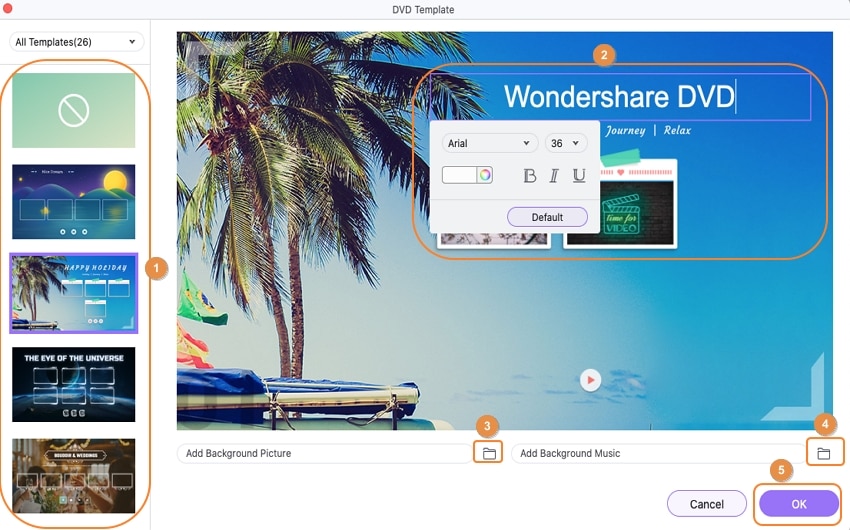 Personalize your preferences.
Choose your desired settings from the Aspect Ratio, TV Standard, and Quality drop-down lists in the right pane, then enter a suitable name in the DVD Label box (if not done in the DVD Template window in the previous step).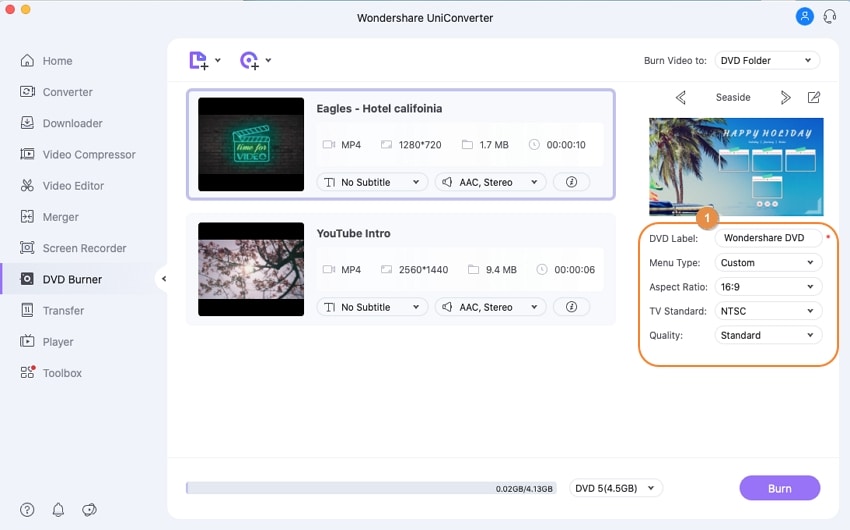 Create a DVD from your videos.
Make sure the right DVD drive with the blank DVD is selected in the Burn Video to the drop-down list in the upper-right corner, that the right DVD type is selected in the Media drop-down list at the bottom, and that you click Burn to burn the video(s) to DVD.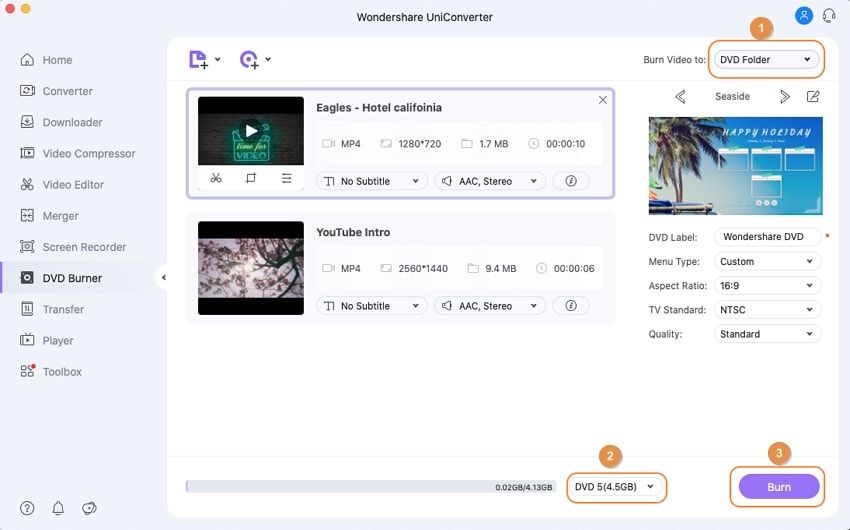 ---