User Guide for UniConverter
Go to Mac
Go to Windows
On a Mac, You Can Convert Videos to Any Format.
If you own a Mac computer running the most recent version of macOS, you're likely to come across a film that isn't compatible with your PC or any other device or player you wish to watch it on. In this instance, Uniconverter for Mac comes in handy because it can convert your films to any of your favorite formats in just a few steps:
How To Convert Videos To Any format On Mac-Uniconverter(Mac) User Guide.
Open Uniconverter and import the video.
On your Mac, open Wondershare UniConverter, make sure the Converter category is selected from the left-hand menu, and then click Add Files from the right-hand window. Locate and pick the video clip you want to convert in the next window, then click Load in the bottom-right corner to import it into Wondershare UniConverter.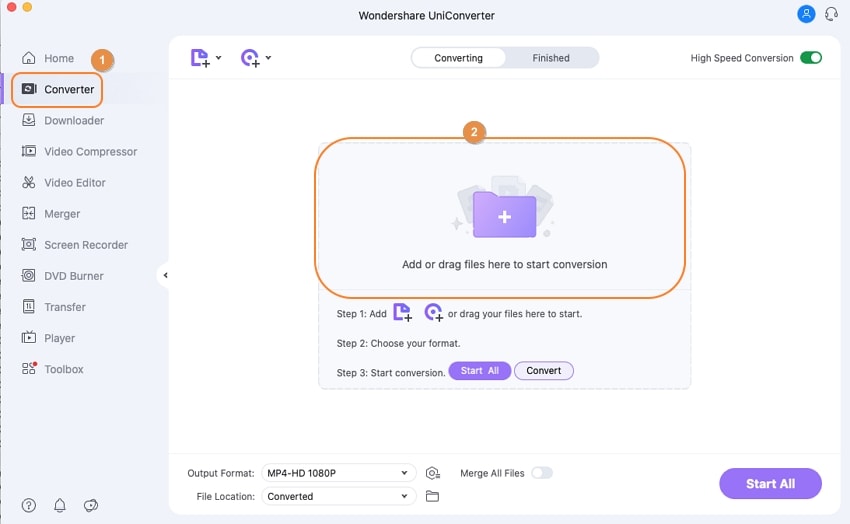 Select a format for the output.
Go to the Video tab, select an output format from the list in the left pane, then select your preferred resolution from the right pane by clicking and opening the Output Format menu at the bottom.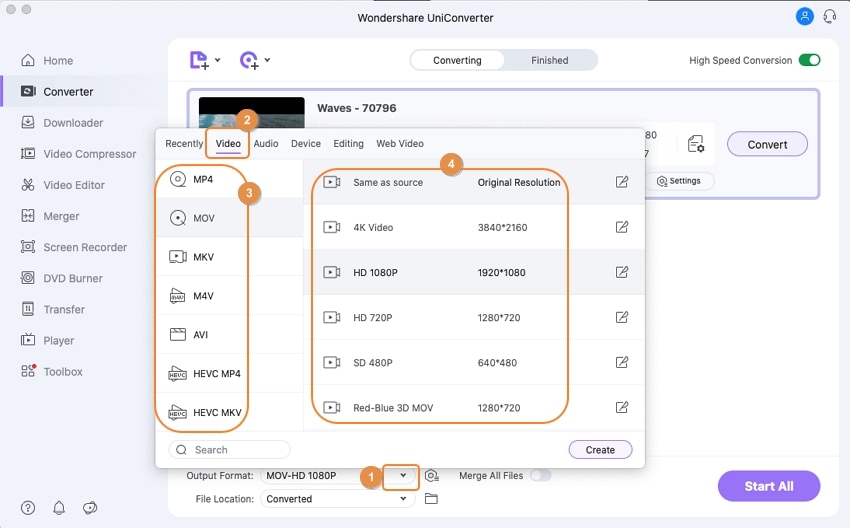 Make sure the High-Speed Conversion switch is turned on in the top-right area, select an output folder in the File Location field at the bottom, and click Convert on the imported media to the right (or Start All from the bottom-right corner in case of batch conversion).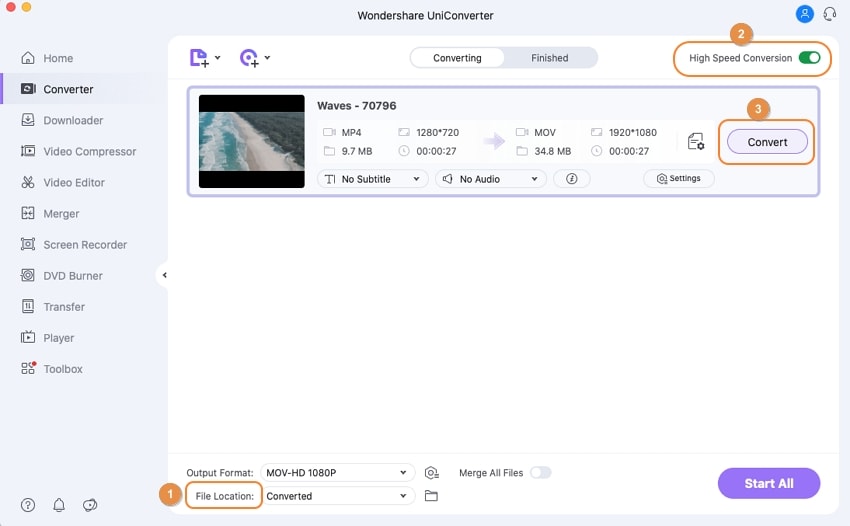 Get access to the videos that have been converted.
The word Success will appear under the Convert button once the conversion has completed successfully. You may now review the converted video by going to the Finished tab.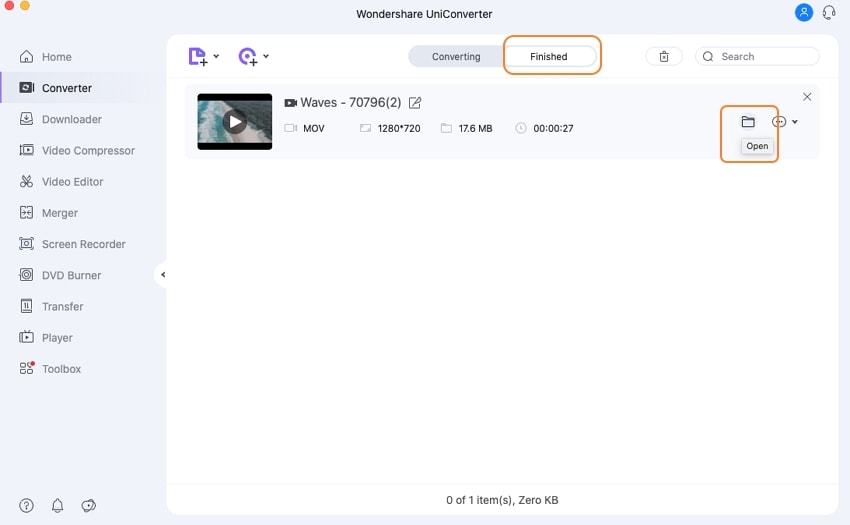 ---