Why I failed to play some scary halloween videos on my Mac?
Watching frightening movies is total blast during Halloween. You could have downloaded a number of frightening movies and you can't wait to watch them with your friends. Unfortunately, on playing them on your Mac they fail to play. What could be the reason? Does it mean you just wasted time downloading the horror movies? Absolutely No! It is just that the file format of the downloaded videos is not compatible with your media player on your Mac. Therefore, you need to convert the videos to supported format with an aid of Video Converter.
Recommend the Best Tool to Help Play Scary Halloween Videos on Mac
A highly recommended tool that can swiftly converter media files is UniConverter. This is very powerful tool with wide array of amazing features.
Get the Best Video Player:
It can quickly convert videos and audios of different file formats while maintaining its audio and image quality. It support video formats such as AVI, MP4, MOV, WMV, ASF and much more. Supported audio formats include MP3, WAV, WMA, AC3, AAC just to name a few.
It lets you different audio and video file from web sharing networks such as Vimeo, Youtube, Facebook, Dailymotion, VideoBash, Metacafe, Hulu and many more.
You can directly download and convert videos to your mobile phone using this software.
You can easily edit videos by clipping, rotating, adding watermarks, and adjusting brightness. As you edit you can preview your work.
It lets you convert videos to formats that can be supported by editing softwares such as iMovie, iDVD, ProRes HQ, Final Cut Pro etc.
It lets you burn audios and movies to blank DVDS so that you can play on your TV.
It supports Windows 10/8/7/XP/Vista, macOS 10.7, 10.8, 10.9, 10.10, 10.11 and 10.12 Sierra.
3,981,454 people have downloaded it
How to play scary Halloween videos on Mac after converting to MOV format
After getting and insight of the tool, you also need to know how it works. To begin with ensure you have downloaded and installed the program on your Mac.
Step 1. Open and Import files
Now, open the program and drag the scary Halloween video and drop it on the program. The video will appear on the program showing the input format below it. You can upload more than one file to the program.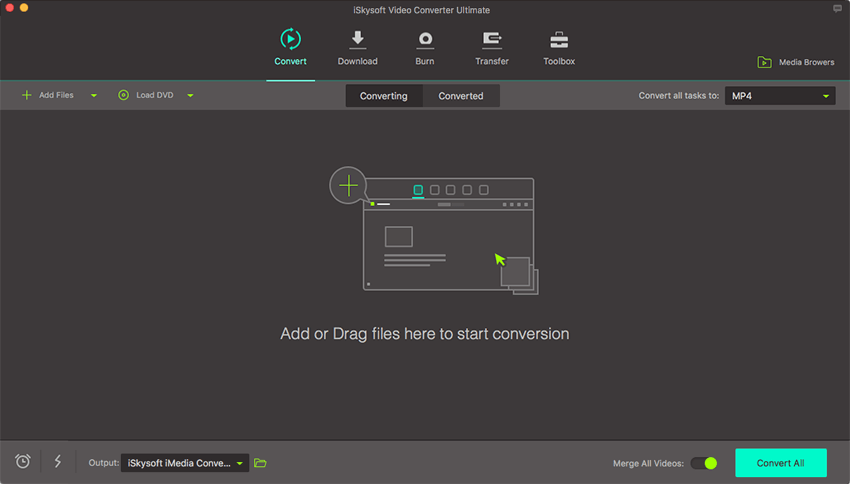 Step 2. Choose the Output Format
If you are using Quick Time player, you should convert to MOV format. Thus you need to select MOV format option at the bottom of the program window. The changes will be made on the output format on the video uploaded.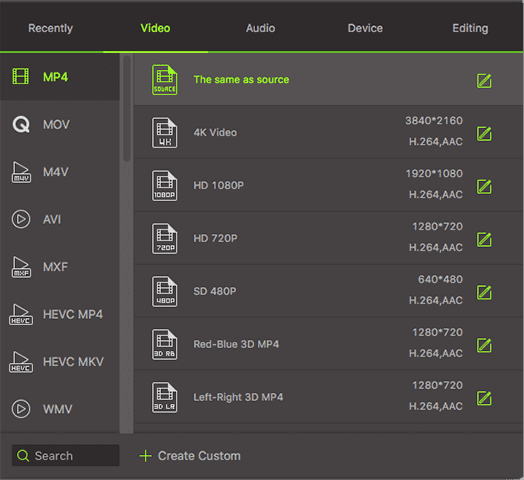 Step 3. Begin the Conversion
After selecting the correct Output format, go straight to the bottom right and click on "Convert" icon. The videos will be converted immediately. Be patient and do not interrupt the conversion process.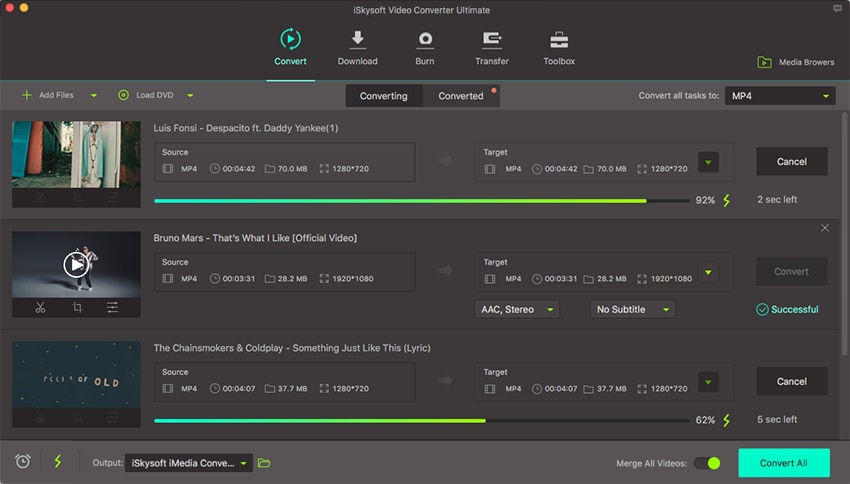 Step 4. Play the Converted Scary Movies
Upon completion, a pop window will appear informing you that the process is complete. It will then prompt you to open the converted videos. Click and open your videos.
It is that simple. Download the UniConverter for Mac and rock your Halloween by watching all those scary movies that are available in different formats.